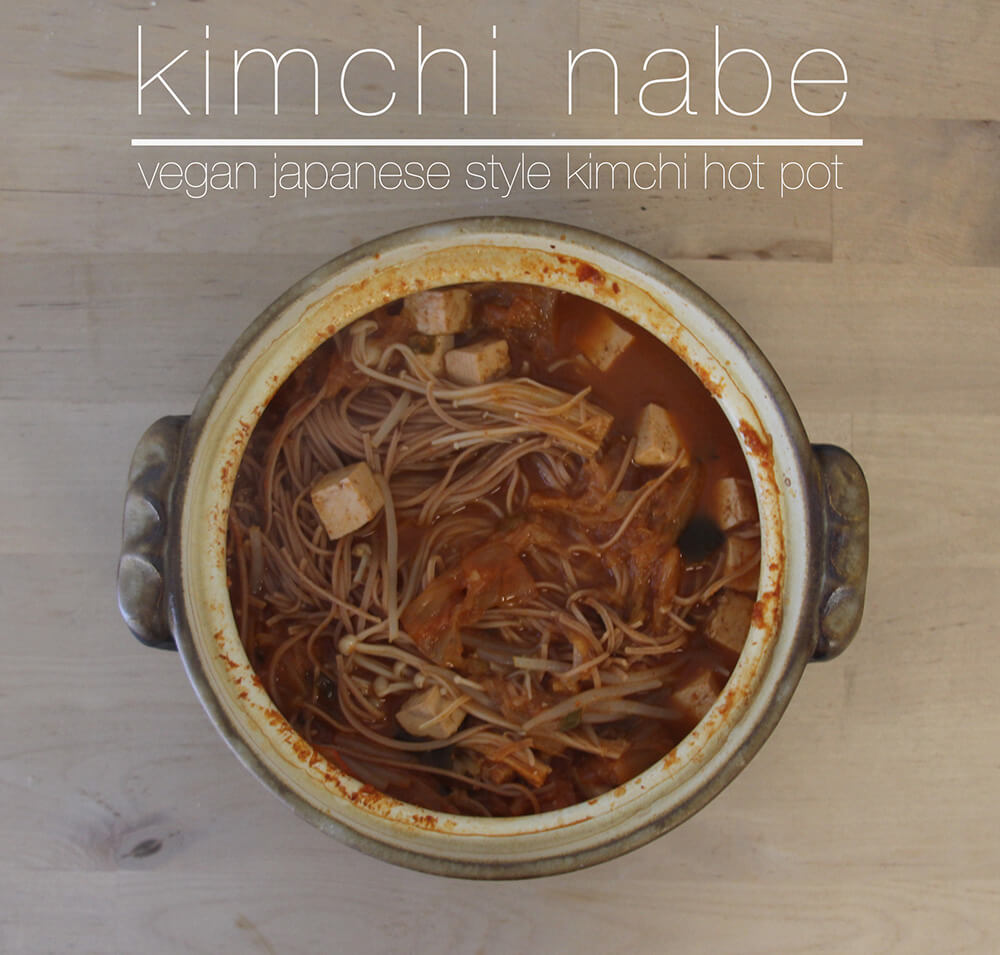 Last Monday I was able to hang out with Alexa and try out two new restaurants. It was amazing. But one thing we talked about was our diets, cuz that is what vegans and weight lifters do. Alexa mentioned how she is eating a high protein diet, trying to get about 113 grams of protein and 150 grams of carbs. It made me think about my diet, as I have started to shift towards a very carb-veggie heavy diet. I hit my protein requirements, but I like trying out new recipes. One thing I learned in art school is that sometime making rules for your art can actually help you creatively. So you might see more protein heavy recipes on the blog.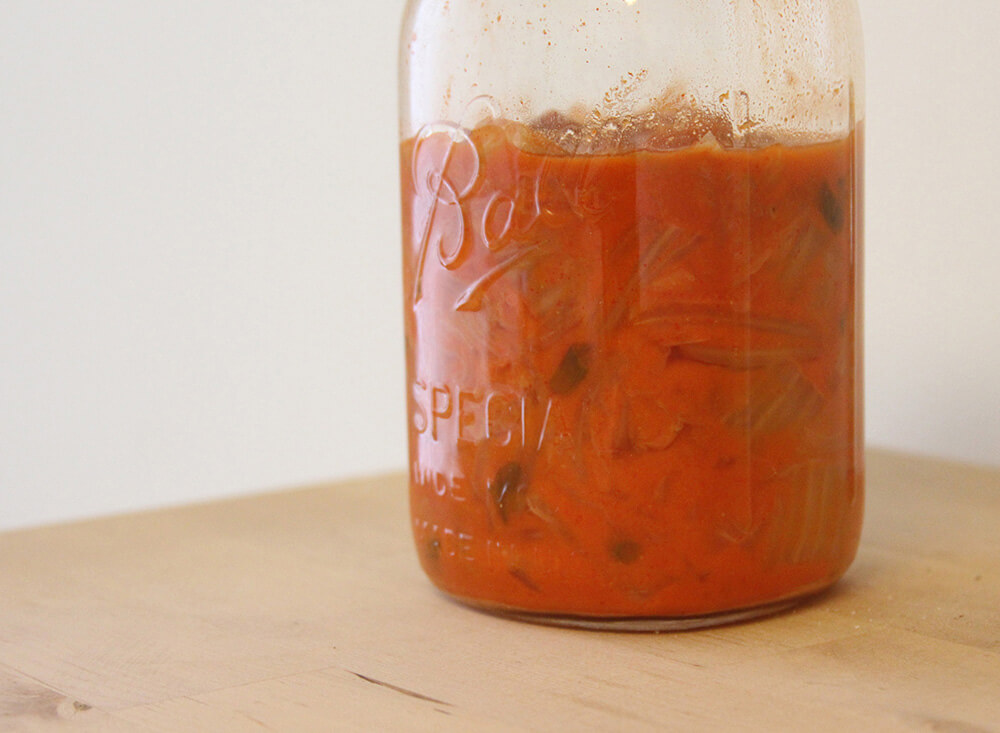 This recipe was already slated to be posted on here, but it fits Alexa's dietary requirements. High protein and low fat. I used tofu originally in the recipe, but you can sauté some seitan and stir it with the noodles, mushrooms, and bean sprouts at the end. So how much protein? Well I actually shocked myself a little once I crunched the numbers- 52 grams of protein, 63 grams carbs, and 10 grams fat! That means 44% of the dish protein, 30% is fat, and 26% are carbs. The numbers will shift a little depending on the tofu brand you use or if you use seitan instead of tofu. The dish is pretty hearty, and is 550 calories, which might be a little too big for one person to eat in one sitting, as I can imagine with Alexa (I am usually the one cleaning a plate while she tends to just save it for later)
So where is the protein coming from? Well it is comes partly from the Explore Asian bean noodles. These noodles have particular texture so you might not want to just sub them for normal pasta. But they work well with lots of asian style dishes where they use noodles that aren't made with wheat. That is why I think they work so well with this hot pot. A quarter of a package has a total of 25 grams of protein, making it the highest protein noodles out there…. well the same protein content as Banza chickpea noodles. I used the adzuki bean noodles, since I like the taste of red beans. The prices I am finding online are around $5 a pack, but I was able to get them at Wegman's for $3.50, making each serving around 88¢, about 50¢ for the tofu, and $1 for the mushrooms (less if you sub for carrots or a cheaper mushroom). I am not really sure how much the rest would cost as I made the kimchi and broth at home. The other ingredients might cost a bit at first, but the last for a long time.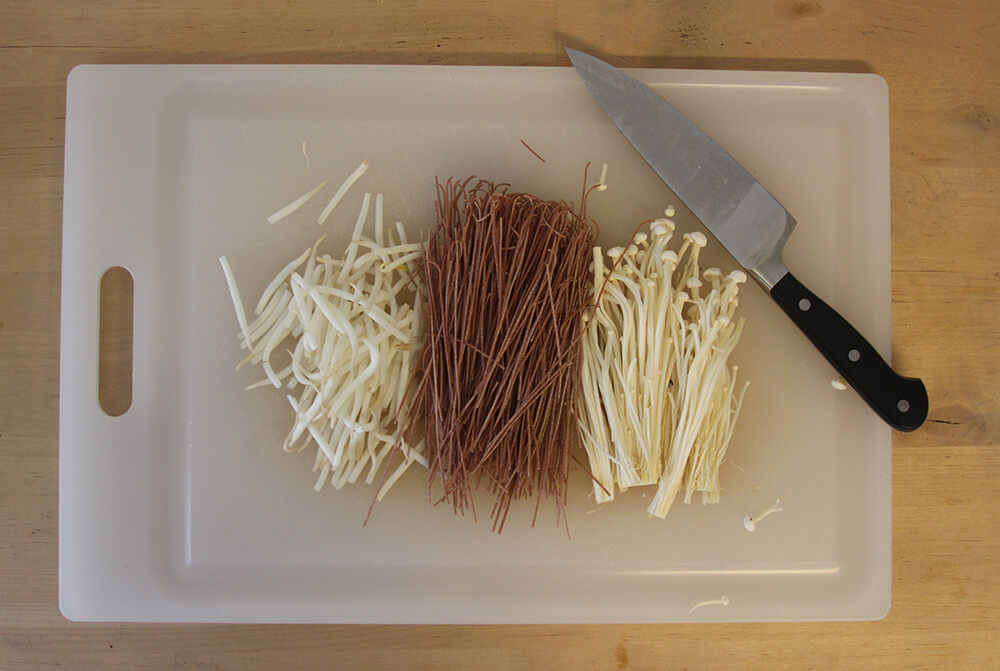 So let's talk about the soup outside of nutritional content. Let's talk about the cultural context. So many people know that kimchi is a korean pickled cabbage. There is also a popular korean stew called kimchi jjigae. Kimchi jjigae has become so iconic and has become a popular dish in Japan- translating into kimchi nabe. The differences are subtle, but my vegan version is a little bit more like the Japanese version… with protein noodles. If you are interested about the differences, Just One Cookbook does a good job explaining all the differences.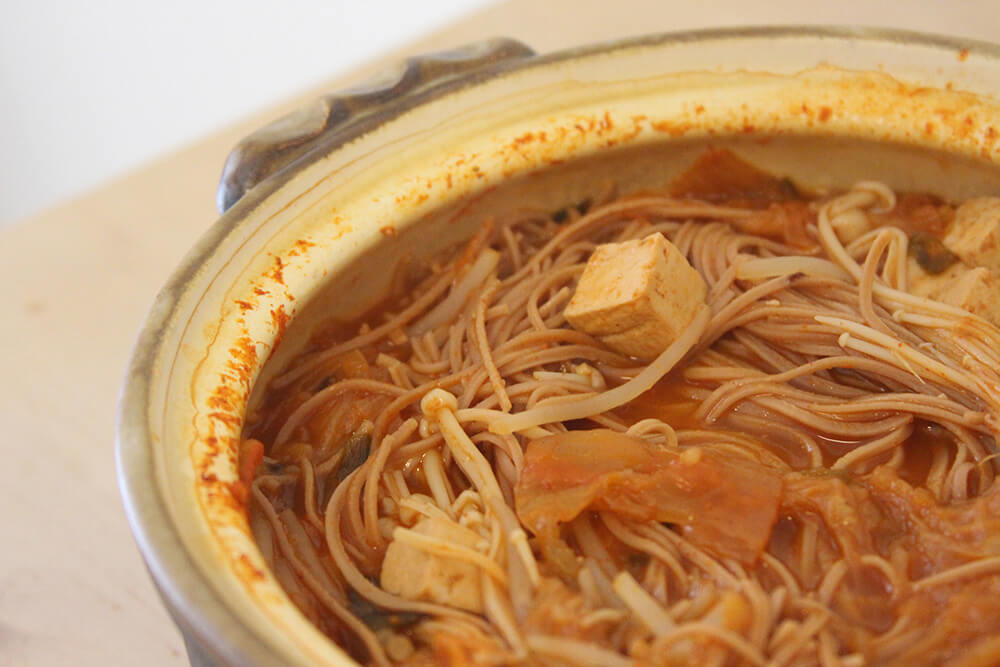 I've mentioned how I love my individual sized hot pots, or donabe have been a life saver. I admit, they are kind-of pricey. You can use other types of pots, and you can find similar things in Asian food markets for a discounted price. Take a look around. But since the dish is designed to be eaten by one person, the recipe is small. So if you are using a normal pot for everyone, adjust accordingly. It is easy enough to double or triple the recipe for however many people will be eating with you.
If you do buy a donabe for this recipe, I found a blog post about seasoning your pot! Most pots don't come with manuals, so I had no idea this was something that needed to be done a day in advance. It will make your pots last longer and doesn't take much effort to do.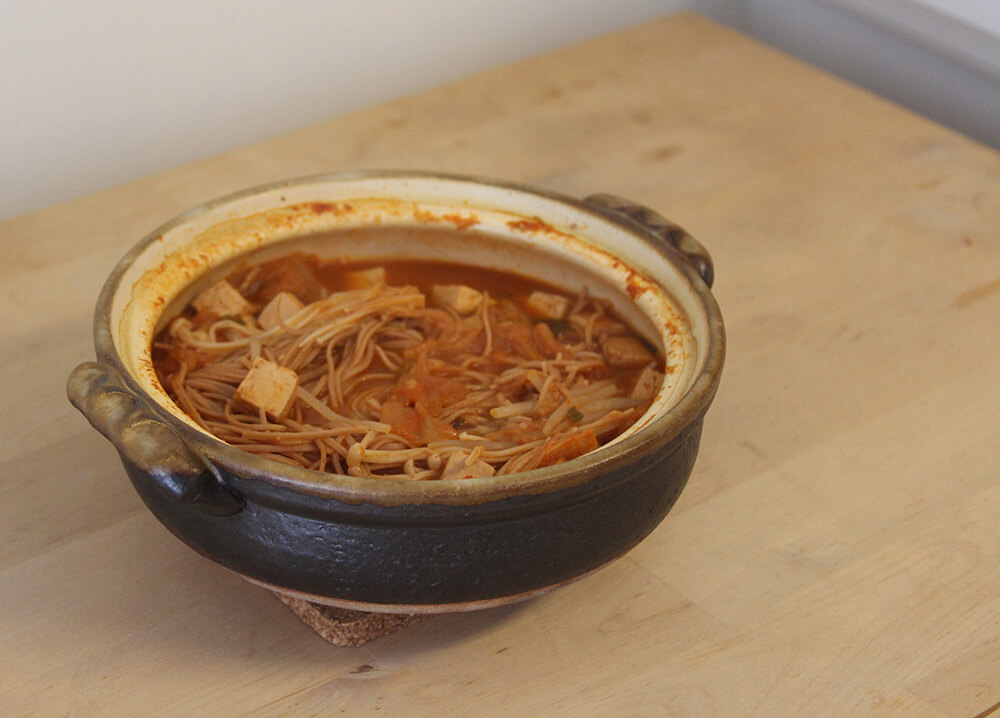 Vegan Kimchi Hotpot Soup
2016-03-08 10:12:10
Ingredients
2 cups vegetable or mushroom broth
1 tbsp miso (preferably white)
1 tsp to 1 tbsp gochujang
1 tbsp soy sauce
1/2 cup vegan kimchi juice
1/4 a block of tofu- cubed*
1 cup vegan kimchi chopped
1/4 cup mung bean sprouts (tails and heads trimmed)**
100 grams enoki mushrooms (about half a pack)**
1 scallion thinly sliced
2 oz red bean (adzuki) noodles (a quarter of a package)
Instructions
1 In a small donabe pot combine the broth, miso, gochujang, soy sauce, kimchi juice, tofu, and kimchi. Stir to try and get the gochujang and miso to blend in the broth. Don't worry too much as they usually blend in naturally.
2 Place the donabe on the stove and turn on heat high. Bring the broth to a boil, then lower heat to low and cover for 10-20 minutes to get the flavors to develop.
3 Add the mung bean sprouts, enoki mushrooms, scallion, and noodles to the pot. Gently push all the food under the broth and cover. Cook for another 10 minutes.
4 Remove lid and serve piping hot.
Notes
* If you are avoid soy try using seitan or any other kind of "meat" substitute like Beyond Meat. To sub sauté the seitan in a small pan before hand to get a little crispy on the outside. Then add at the end with the noodles, mushrooms, and sprouts.
** Feel free to sub these veggies with anything else. If you want to use vegetables like carrots, nappa cabbage, or radish I recommend putting them in the pot with the tofu and kimchi
One Raw Bite https://one-sonic-bite.com/