September 8, 2018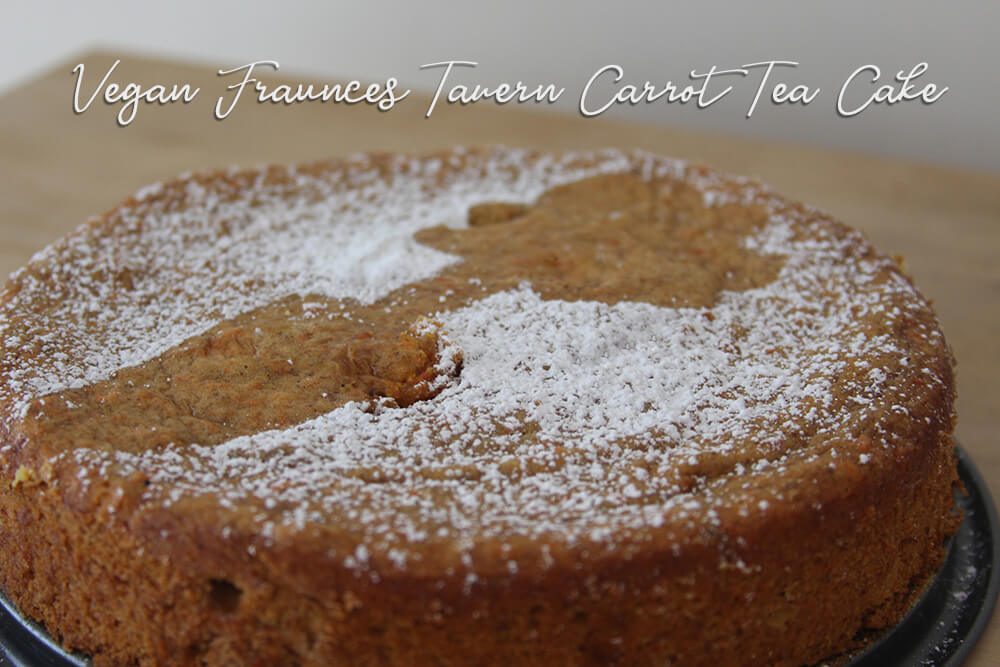 It's November 25, 1783, and the last of the British troops leave New York City. Washing crosses the Harlem River and settles in Manhattan. This the Evacuation Day, the bookend to the Revolutionary War. I could describe it, but I swear my brain can't process information regarding wars. Washington strutted his horse down Broadway and ate at Fraunces Tavern, supposedly eating this cake. Today the Tavern still stands, and is a historical landmark. If you ever visit New York City, it would be a interesting visit as it looks like the place is steeped in history and isn't your normal tourist place (at least in NYC.) It even has a restaurant still open, but it is very much NOT vegan.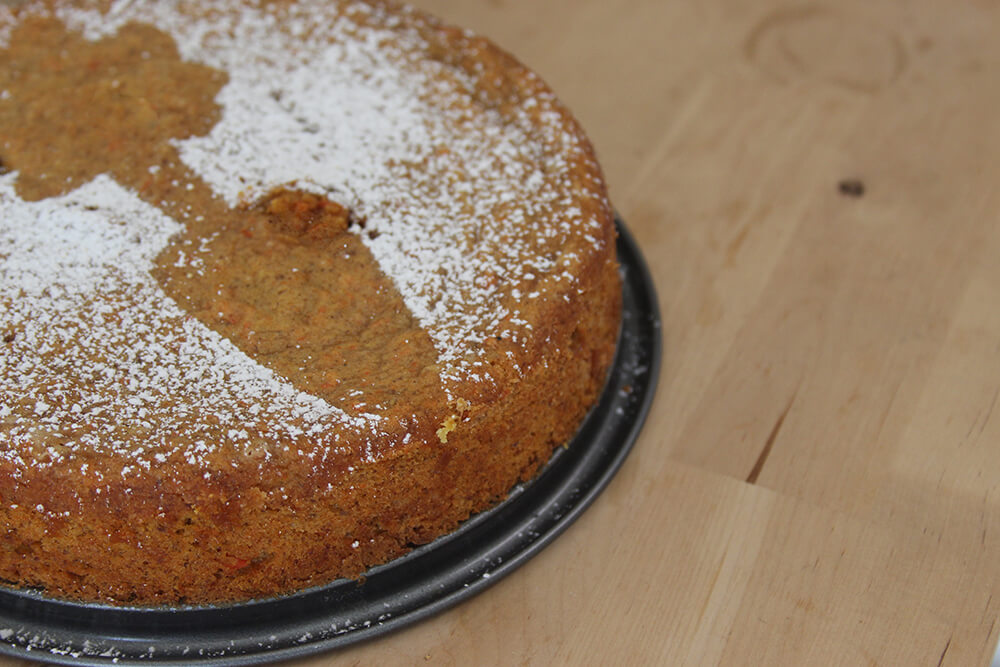 This cake is the first one for me to hit some roadblocks. Mostly because I wasn't really thinking. I thought okay, replace the eggs, sub the butter, BAM DONE! I didn't notice that there wasn't any baking soda or powder. The cake would normally rise because it uses a creaming method that we see in pound cake- using sugar, butter, and eggs. Every vegan pound cake I've found uses baking soda or powder. I ended up with a cake that's texture felt under baked.
So it was back to the drawing board. I tweaked the recipe, added baking powder or soda (I can't remember now) and it still didn't work. Yikes. I was getting really discouraged, although the flavor was really good. I was just trying to figure out how to balance the baking soda and oil with the existing recipe.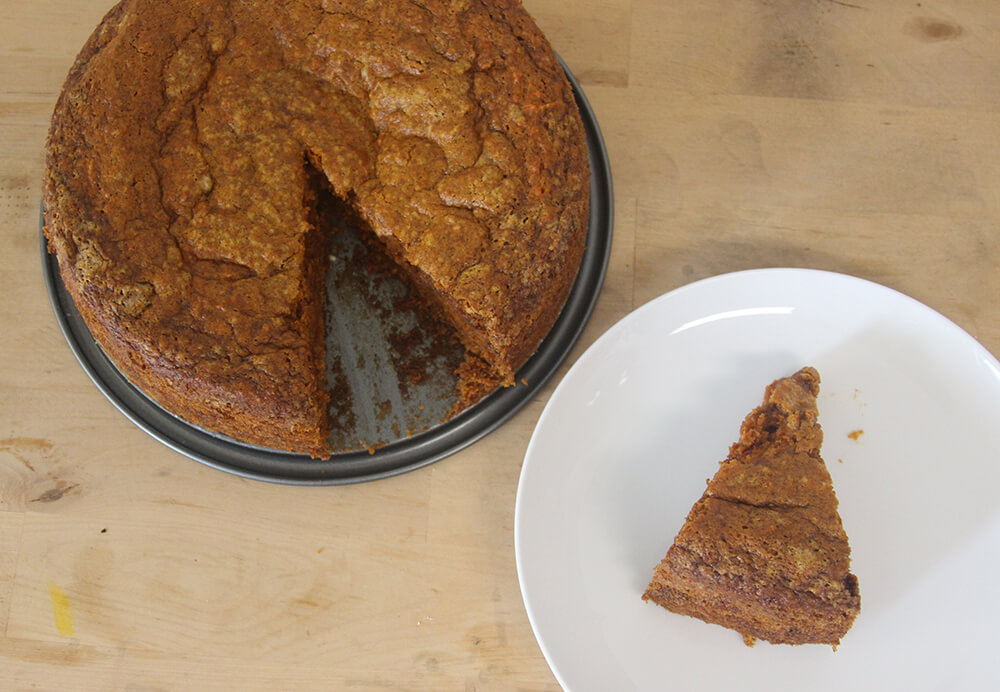 But then I made my Martha Washington Great Cake. The creaming method works with aquafaba! Amazing! I was over the moon from the news. I went back into the kitchen and pretty much just copied the cake from the book using the aquafaba, and wham bam! Done! No sweat what-so-ever! Crazy. But to add insult to injury, I re-read the description of the recipe, apparently an oil based recipe using baking soda has been floating around for years. In fact, you can try it right here, just sub the eggs.
So what makes this carrot cake (MY carrot cake) worth your time? Well, it is VERY different from most carrots cakes we eat today. Most modern carrot have a grated carrot in the mix, and almost always has cream cheese frosting. A style that is very American in it's own right, and a recipe like this appears later in the book. But this cake uses boiled carrots that pureed, and folded into the batter. This gives the cake a beautiful color and flavor. Plus, Natalie Brown from Buzzfeed apparently fucking loves this cake.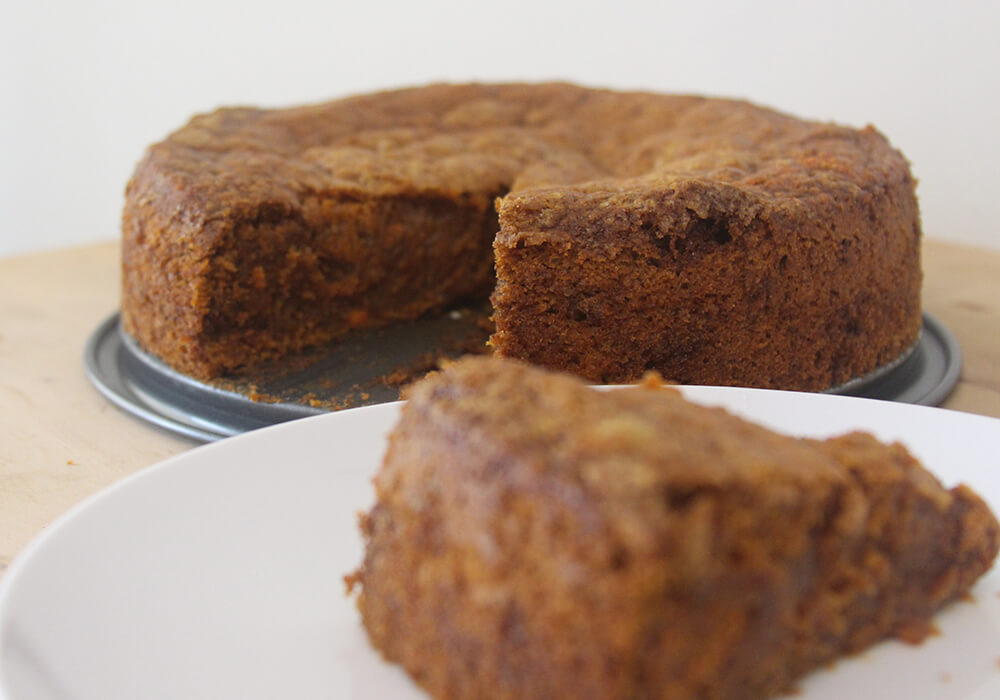 I hope you take a chance on this cake as it is really yummy. Boiling and mashing 4 carrots take very little time, and it doesn't need to be a perfect puree. And I specify Earth Balance butter since I am unsure how well this creaming method stands up to different styles.