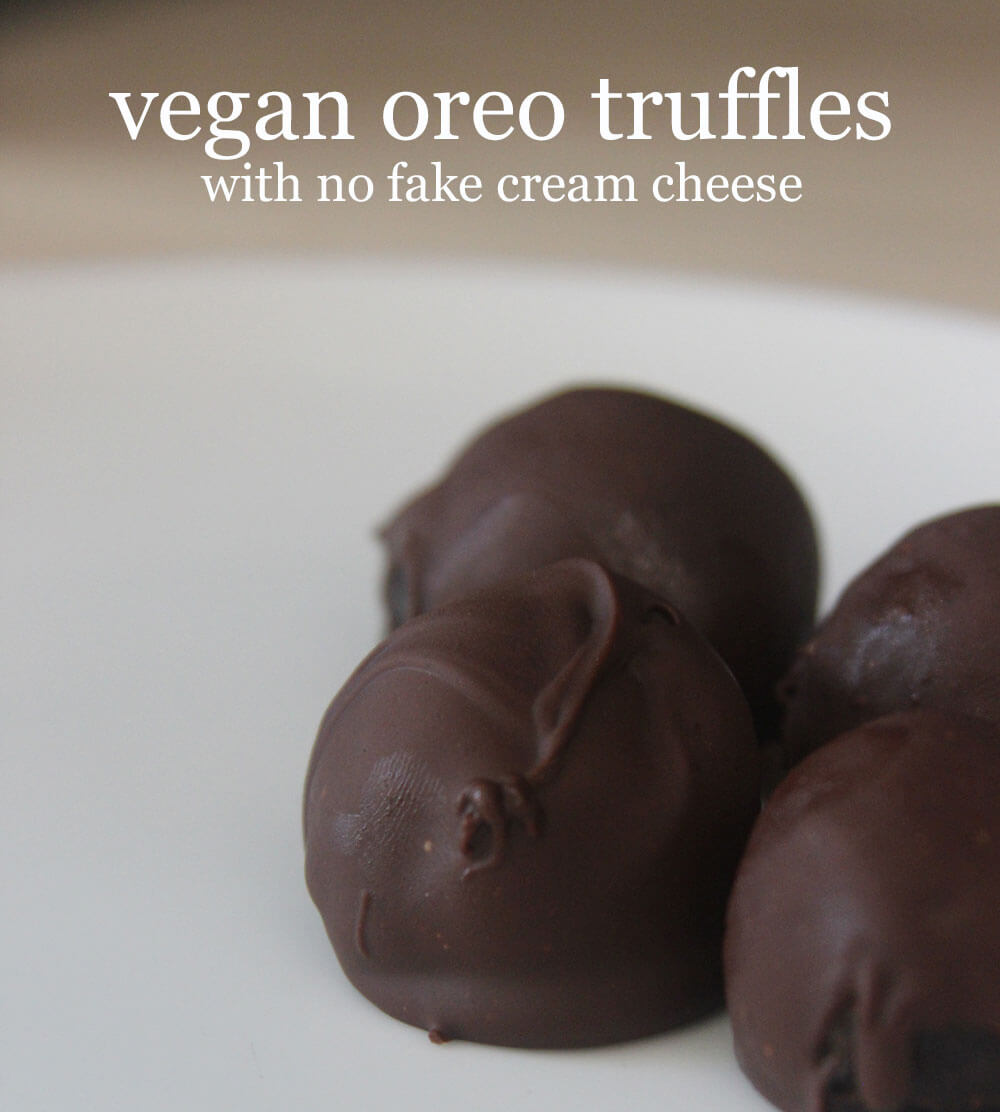 I can't remember when my sister first made these. I remember I was near the end of college or was just out when my sister first made these. They were pretty simple, just crushed up oreos and cream cheese. I was pretty skeptical of them, but they were really yummy. She made them every christmas and birthday party for several years, but not so much anymore.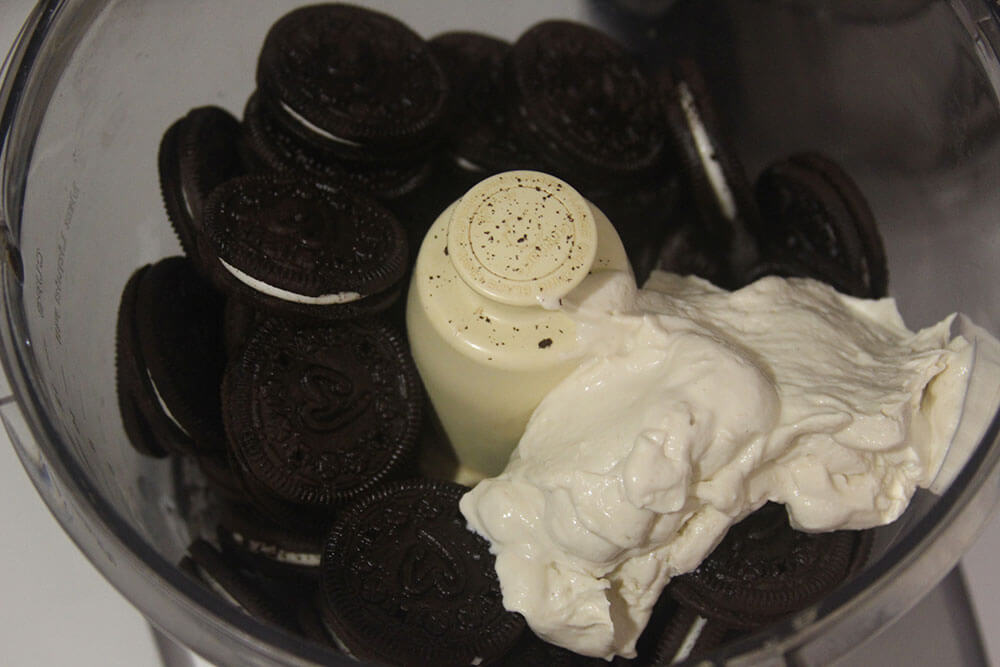 This recipe is fairly new, but dates earlier than 2009 when I got out of college. AllRecipes has a recipe for Oreo Truffles, and the earliest review I could find was 2003. It is clearly a favorite treat, there are over 800 reviews of the recipes. Most everyone loved the ease of the recipe, but complained that it was too sweet. All Recipe has a simple ingredients list, oreos, cream cheese, powdered sugar, and chocolate for coating.
It isn't a surprise to see why people love this recipe. They are practically just a cake pop but made with a premade cookie. So they can easily be decorated and if you use white chocolate, the skies the limit. It is pretty easy to customize as well, just use mint oreos, or peanut butter. If you cut down on the cream cheese you just use the speciality flavors. Some people stuff cherries or marshmallows in the middle.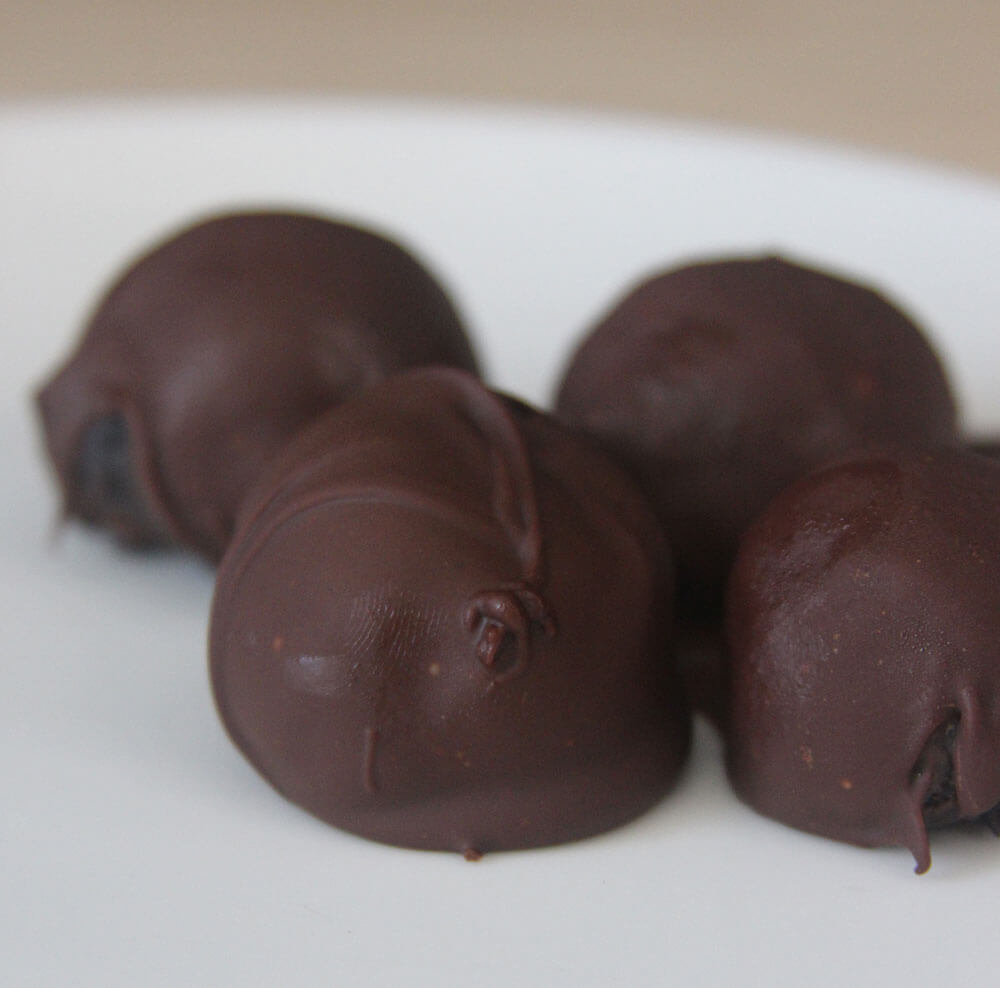 But I wanted to try and make this as accessible as possible to everyone. You can use ANY creme filled cookie sandwich that is vegan. Sorry to all the UK readers who don't have vegan oreos. Store brands are fine, hydrox check, Newman O's if your fancy. I also made a homemade "cream cheese" that is a mix of silken tofu and cashews. I made a special post the other day about it. I explain why in the post. But don't worry, you can just use a container of tofutti if you really want to.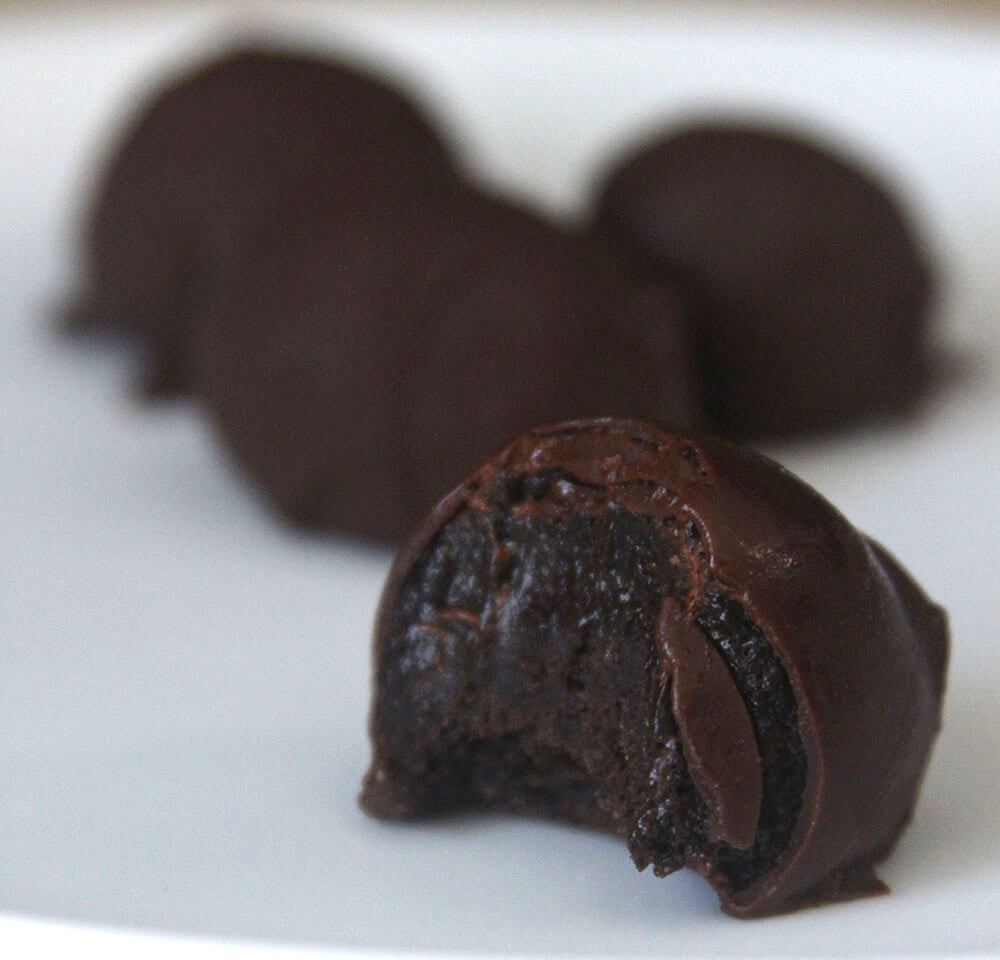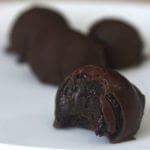 Vegan Oreo Truffles
2018-08-31 12:16:48
These oreo truffles are made with a homemade vegan cream cheese that make the price go down.
Ingredients
2 14oz boxes of oreos or any other creme filled cookies
1 recipe of vegan cream cheese
6 tbsp coconut oil
1 bag vegan chocolate chips (or chocolate of choice)*
Instructions
1 In a food processor, empty all your oreo containers. Process into crumbs. Add the cream cheese and process again until incorporated. Place in the fridge for an hour.
2 Line a baking sheet with a silpat sheet. If you don't have a silpat sheet, just use a plain baking sheet. Take the cookie and cream cheese mixture and scoop out a tbsp worth of filling. Roll into a ball and place on the baking sheet. Repeat until you run out of fillng. Place the try in freezer for an hour or longer.
3 In a double boiler or microwave, melt your chocolate, making sure it nice hot and liquidy. Make sure not to heat too much and burn the chocolate. Take out the oreo balls and dip into the chocolate, and coat evenly. Quickly remove, tapping off any excess chocolate and place on back on the sheet pan to cool. Repeat until all of the chocolate balls are covered. If you need to remove only a few oreo balls from the freezer it they are getting too soft to handle.
4 Let the chocolates set. Store in fridge or freezer.
Notes
* If you want, you can use vegan white chocolate chips instead. You can then dye the chocolate to coodinate with holidays, sprinkle colored sugar on top while still setting, or you can use white chocolate chips to add decorative swirls on top of regular chocolate coating. Sky's the limit.
One Raw Bite https://one-sonic-bite.com/