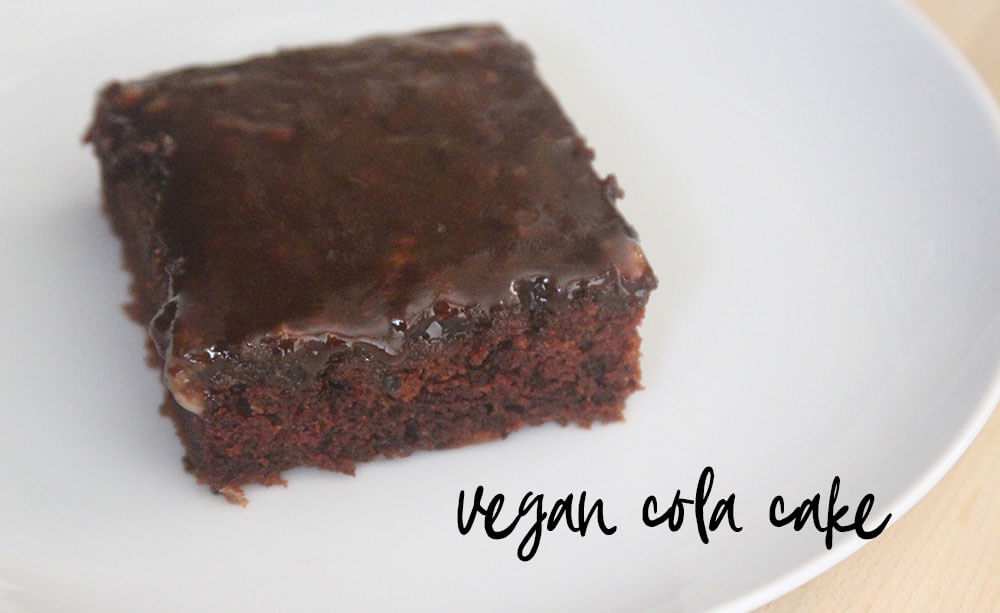 Soda and cake is a match made in heaven. Perhaps you were on a diet, and used it in a recipe with diet soda to cut down on calories from sugar? Maybe you were in college and only had soda instead of eggs on hand? Or we vegans know from PETA– you can use a can of soda in your cake instead of eggs. Now, YouTube is filled with "vegan cake mix hacks" videos but this drink is fairly old.
Nope- before cola and cake meant a drunk college girl is trying to make a cake with her new vegan phase it was known for two words. Church and the South. Yes, any respectable Southern woman would make a coke cake for their cake walks and Sunday socials (or whatever people make cakes for church functions.) Perhaps it is because Coca Cola is called Southern Champagne, or that the company is a heavy part of Atlanta's identity.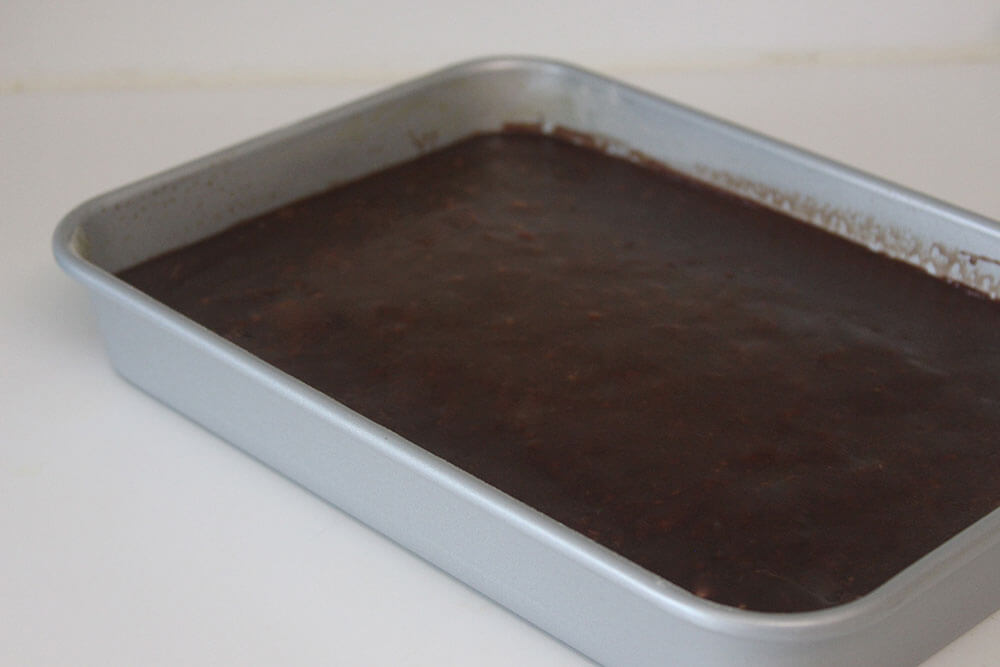 Now you don't have to use Coca Cola. You can use Pepsi, or perhaps any other cola out there. There are many "boutique" brands that make colas, at least in the United States. I strong recommend two things before buying. 1) Buy what you know you will drink. If you aren't much of a soda fan, look around for a place you can buy one bottle. Doesn't do you any good if you don't want to drink the remaining 5 bottles that come in a six pack. 2) Avoid sugar-free versions. I made mine with diet store brand cola, and you could taste a hint of aspertaine in the cake. I am sure you would be able to taste the stevia in Zevia brand cola. But hey, go ahead and try it out. Why not?!
What are some fancy pants brands out there? Well, I always find that store-brands work just fine. But some organic and vegan options are Blue Sky, Jones, Maine Root, Boylan and Fentimens. And remember go nuts! Play around with sodas you find. Wanna try it with Birch Beer? Sounds good to me. Maybe Spruce? Or Sarsaparilla?! Maybe with that Chai Cola!? I don't know, I don't have time to make and EAT all this cake. But they all sound yummy to me.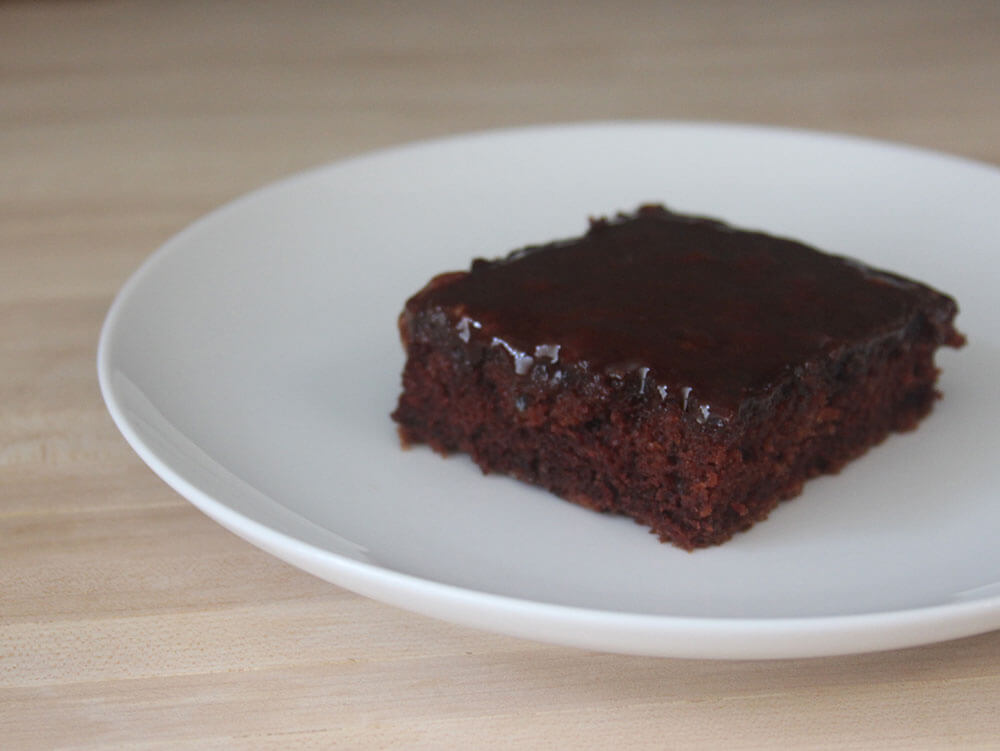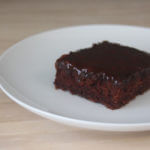 Coca-cola Cake
2018-08-07 11:45:58
These Southern classic was very easy to adapt into a vegan dish. Quick to make for your Church social ; )
Ingredients
Cake
2 tbsp ground flax seed
6 tbsp water
1/2 soy milk
1/2 tsp apple cider vinegar
2 cups all purpose flour
1 cup sugar
3 tbsp cocoa powder
1 cup cola
2 tsp vanilla extract
3/4 cup vegetable oil
1 tsp baking soda
Frosting
1/2 cup Earth Balance or any other vegan butter
3 tbsp cocoa powder
6 tbsp cola
3 to 4 cups confectioners sugar
Instructions
1 Preheat the oven to 350°F. Grease a 13 x 9 inch cake pan, and lightly coat with flour, tapping out the excess.
2 Combine the ground flax seed with the 6 tbsp water. Set aside to thicken.
3 In a small bowl combine the soymilk with the apple cider vinegar. Set aside.
3 Mix together the flour, cocoa, and sugar. Set aside.
4 In a bowl combine the cola and vegetable oil. Mix on a low setting. Add the flax eggs, mix until combined. Add the dry mixture into 2 or 3 parts. Mix on low until just combined.
5 Quickly stir in baking soda in the soy milk mixture. Mix into the batter.
6 Pour the batter into the cake pan and bake for 30-35 minutes. The cake top should spring back when lightly pressed.
7 While the cake cools, make the frosting. Place the butter, cocoa, and cola in a small saucepan. Heat on medium heat until the butter is melted, and when it comes to a boil, remove it from heat.
8 In a mixing bowl place 3 cups confectioner sugar, and pour the hold cola mixture into the bowl. Blend with an electric mixer on low until smooth. If you choose, you can add an additional cup of confectioners sugar to the frosting.
9 Pour the frosting on the cake, it will be find if the frosting and cake are both still warm. Spread evenly. Some people choose to top with pecans.
One Raw Bite https://one-sonic-bite.com/