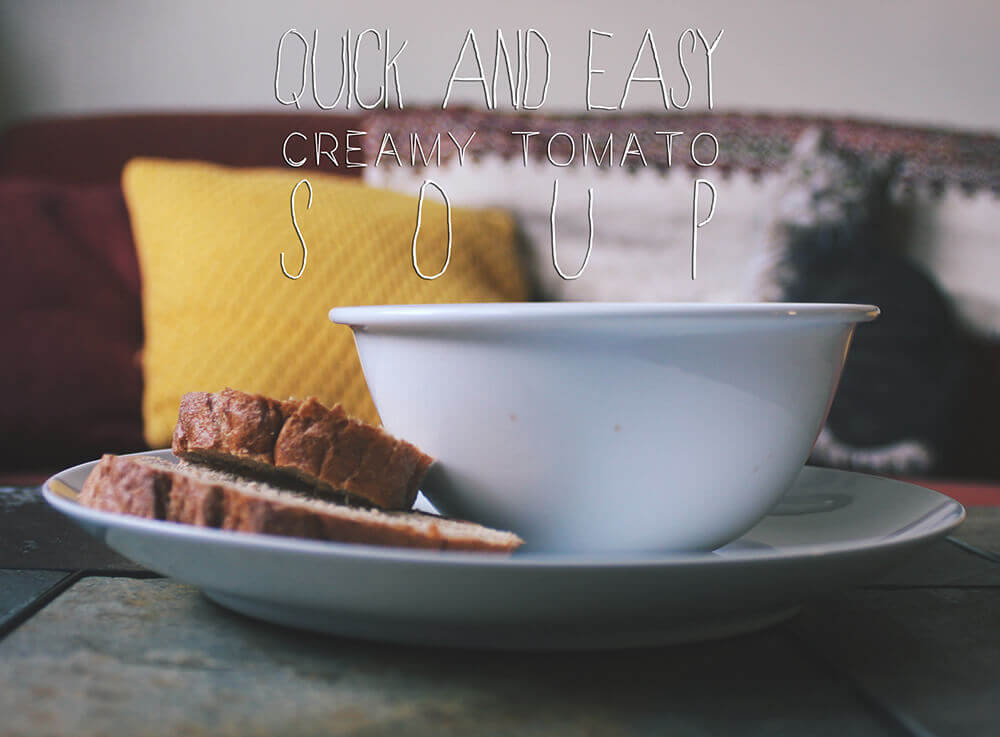 This wasn't a planned recipe for the blog. I was making a shopping list at the beginning of the week and I always plan a "oh crap dinner." It is something brainless for me to do and get made in a jiffy, just in case I work late, or just feel tired. This week I figured I would make a creamy tomato soup. I am not sure what possessed me to do so since I am very particular about my tomato soup.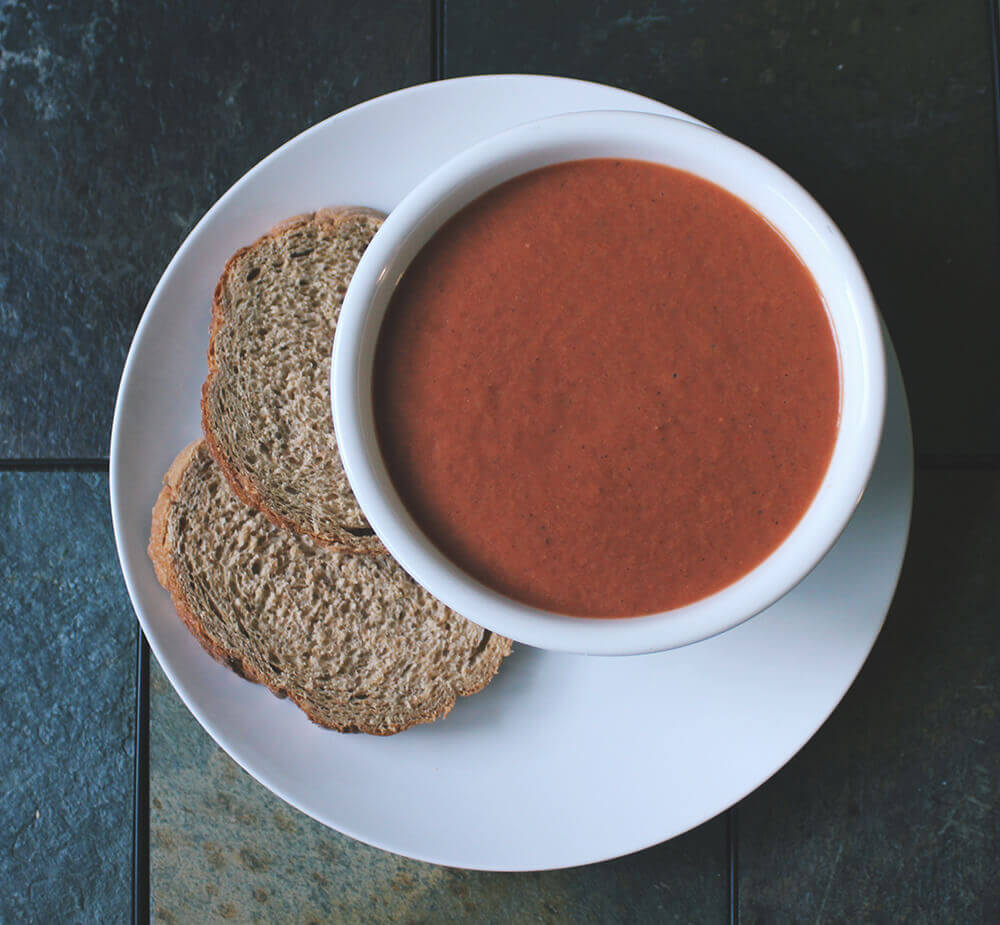 The end result was an absurdly easy soup. It didn't take long at all, possibly 20 to 30 minutes. I used canned tomatoes, so the only thing you need to chop are onions and garlic (which I chopped poorly since, you know, blending) Although this dish doesn't adhere to my ideals of cooking with fresh ingredients it is still more healthful than having a can of campbell's tomato soup.
It also keeps spending money down. The broth was homemade, and could be made with homemade milks. It also uses mostly shelf stable ingredients, so if you can easy make this without preparation (depending on how well stocked your pantry is). This makes a lot of soup so you have lots of extras for lunches or for freezing for another dinner.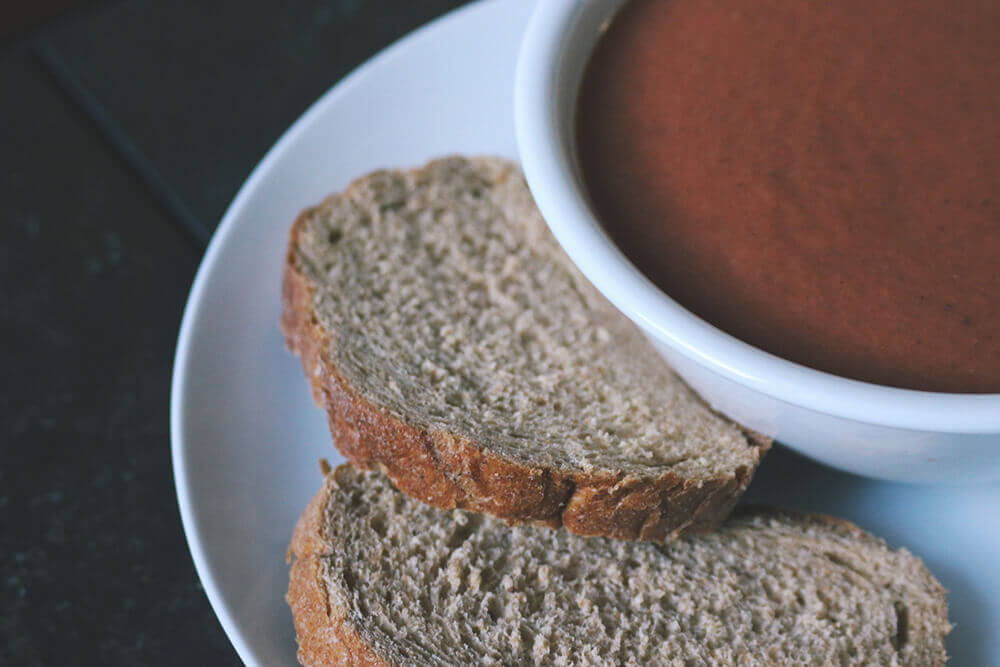 What I love about the soup is that it begs to have bread dipped in it, or to have some sort of grilled sandwich in it. And if you are feeling up for it that night, you can easily make some hot crispy sandwich while the soup is boiling.
Quick and Easy Vegan Tomato Soup
2015-01-02 14:38:44
This soup is fast and is great for a weeknight. Most ingredients are non-perishable and are commonly found so it can be easy made any time of the year!
Ingredients
3 small or 1 large onion
1 tbsp olive oil
6 cloves garlic
1 tsp dried basil
1/2 tsp dried oregano
2 cups vegetable stock
2 28oz cans crushed tomatoes
1 tsp salt
3 cups milk of choice*
Instructions
1 Saute onions in pan with olive oil until translucent, about 5 to 7 minutes
2 Add garlic and saute for a few seconds until fragrant.
3 Add basil, oregano, stock, tomatoes, and salt, bring to a boil. Once boiling, cover pot with lid and lower temperature. Simmer for 15 minutes.
4 Blend together the soup and milk. You will most likely have to do this in batches.
5 Serve with bread.
Notes
* I used a mix of homemade brown rice milk and store bought soy milk
One Raw Bite https://one-sonic-bite.com/