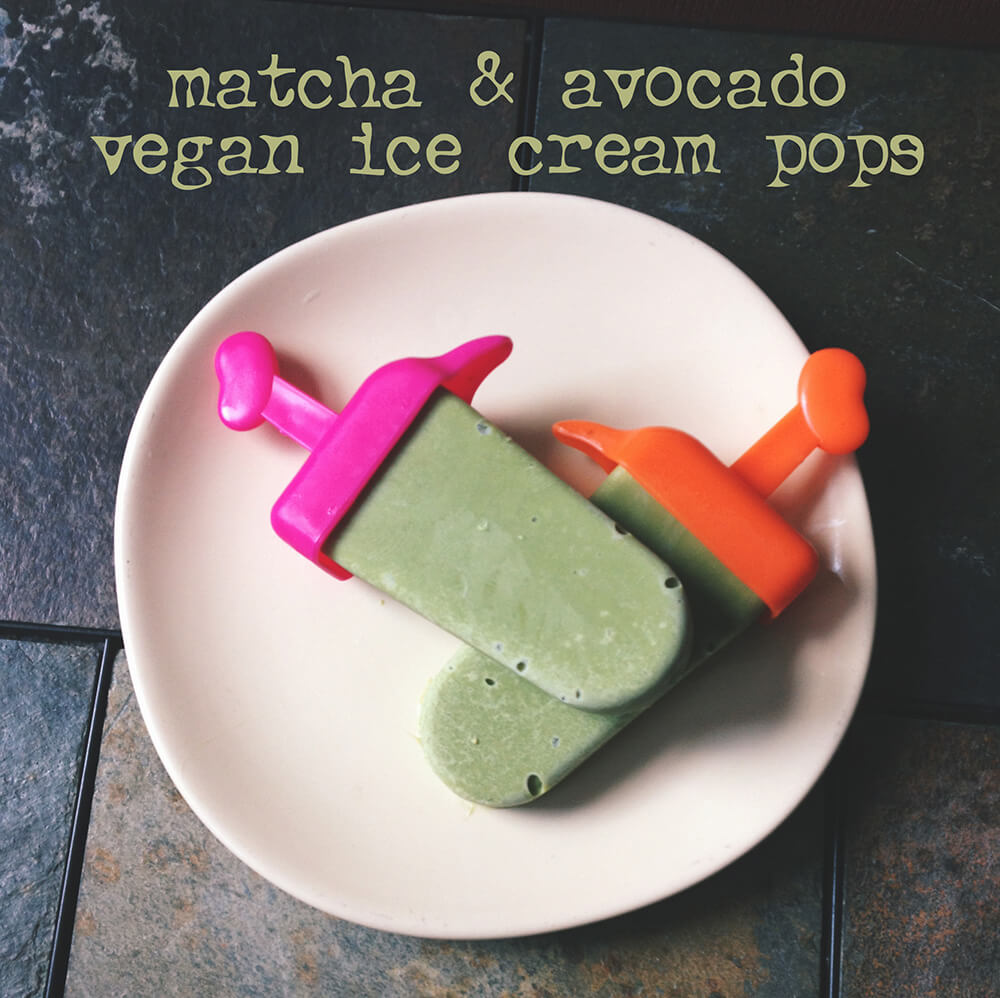 Summer is in full swing and that means it is the season for frozen treats. The bad thing about not having dairy is that it really limits your options. Most store bought snacks have milk or full of dyes and chemicals. And the ones that are better for you have a high price tag. I would make my own ice cream, except it makes a lot of dishes to wash at the end of the night. So I've been trying to make popsicles as much as I can. It is an easy clean, and I only need two things: a blender and popsicle molds.
So I've been making a bunch of different pops, experimenting and learning in the process. I have even posted a recipe from awhile ago on Mexican Chocolate Pops. I recently made a new favorite- Matcha and Avocado Pops. It might sound weird, but hear me out. They are REALLY yummy.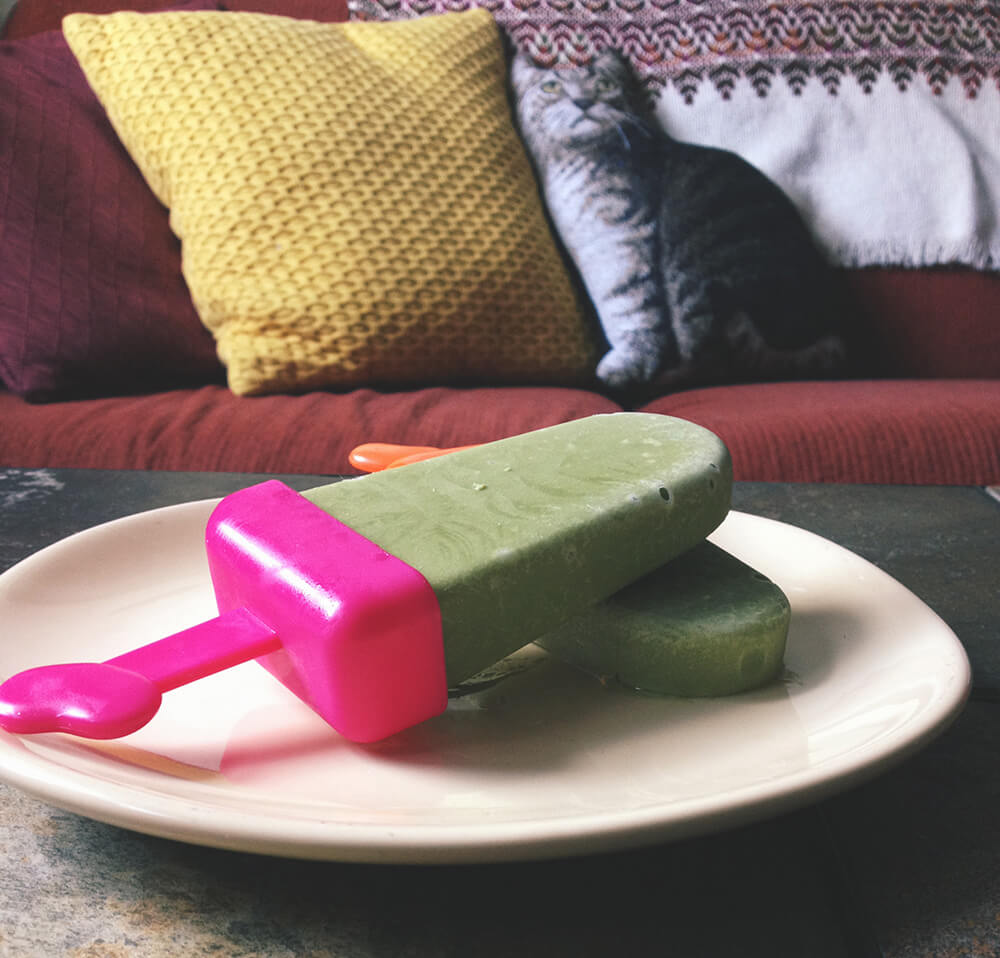 You can't even taste the avocado, which is a little surprising. It helps add to the beautiful green color, and since it is frozen, the avocado never oxidizes. But to help with texture I mixed in a little silken/soft tofu. This creates one of the creamiest pops a vegan will ever taste. I wonder if it would make great ice cream as well? Maybe in the future you will see a matcha-avocado ice cream.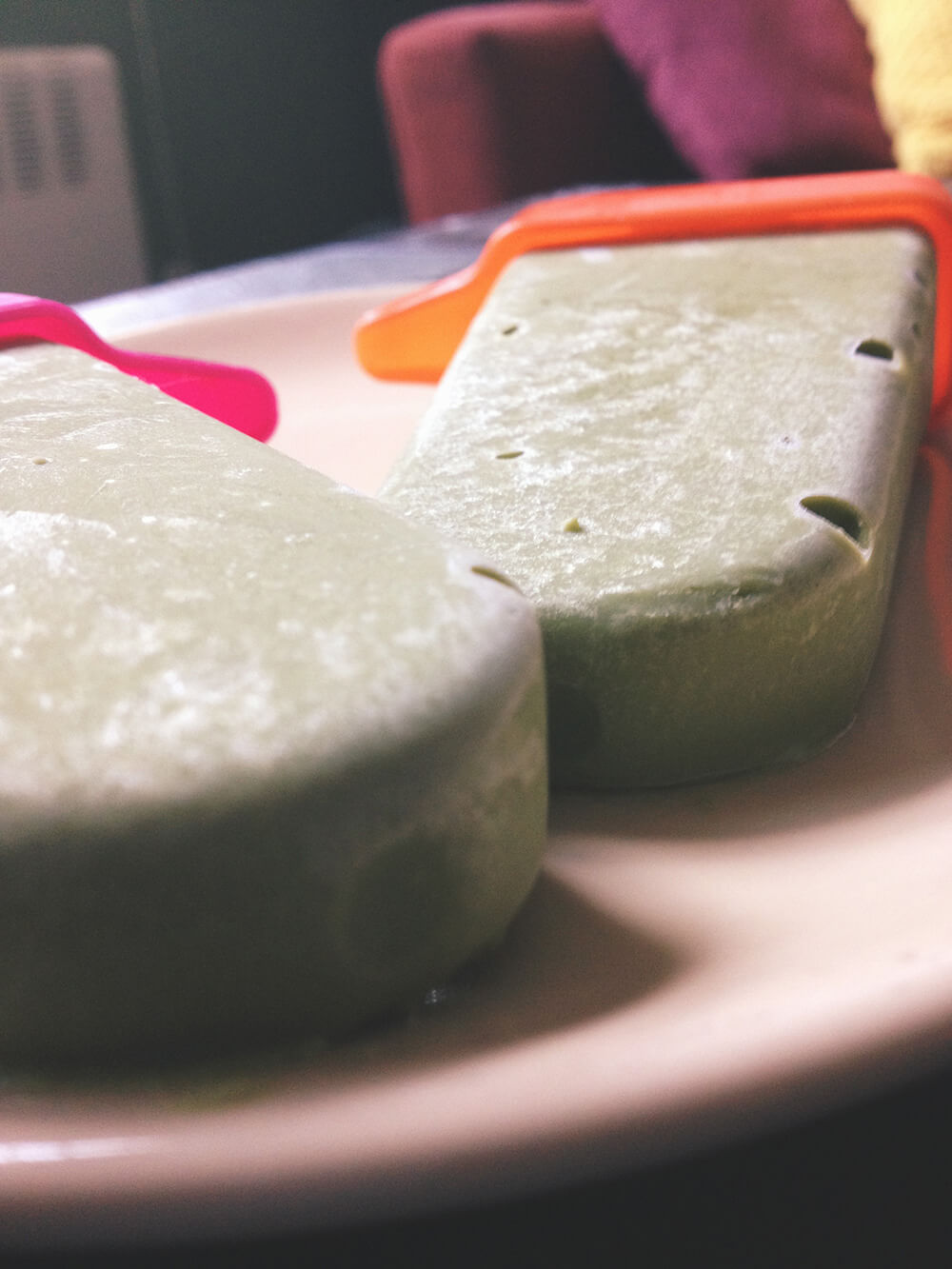 Matcha Avocado Ice Cream Pops
2014-07-01 07:39:43
Ingredients
1 cup soft/silken tofu
1/2 an avocado
1/2 cup almond milk
1/3 cup honey*
2 tsp matcha powder
Instructions
1 Place all ingredients into the blender and blend until smooth and all the matcha is throughly dissolved.
2 Carefully pour into the popsicle molds. The mixture will be very thick, and you will probably need some assistance from a spatula.
3 Gently tap the molds on the side to try and get some bubbles to come out. Don't worry, they will still taste delicious with the bubbles.
4 Freeze for 5 hours to overnight. Once the pops are fully frozen take out of the molding and enjoy.
Notes
* I REALLY like the honey in this pop. If you want it vegan I suggest using Bee Free Honee. They are great, but you can use pretty much any liquid sweetener.
One Raw Bite https://one-sonic-bite.com/
But for now I will stick with ice pops. They are easy once you get the molds. I like these but they aren't the prettiest.
Does anyone have any favorite ice pop molds that look pretty?