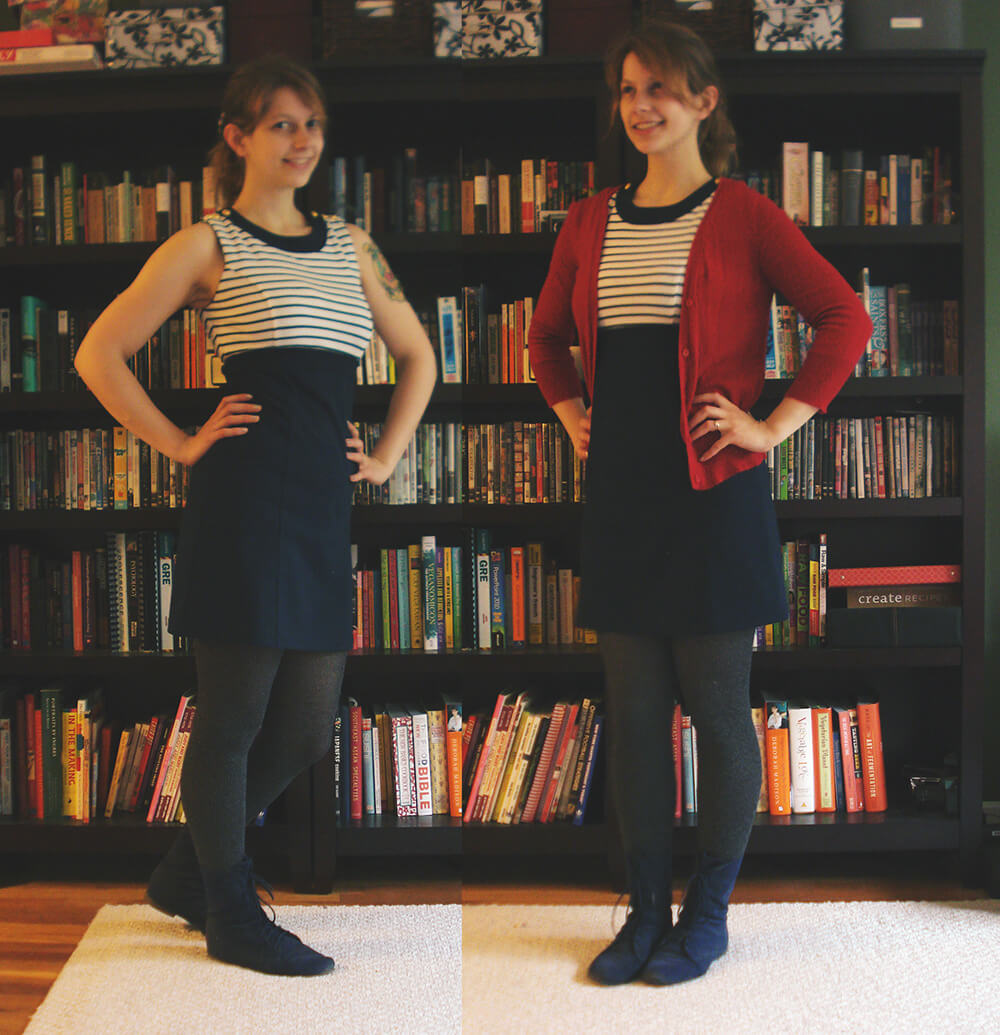 Dress: Freeway via Modcloth | Cardigan: Target | Tights: Target | Shoes: Breakelle's via Modcloth

Ugg what a crazy week. I have to work 12 days in a row, some days can be 10 hours of work! Eek! But I am halfway done and by Friday I get a 4 day weekend celebrating my birthday and my first wedding anniversary. But now that the weather is warming up it is forcing me out of my comfort zone. Time to bid leggings goodbye and hello to skirts and short.
This dress was one of Modcloth's Stylish Surprises. It isn't a dress I would normally get on my own, as I have bad luck with jersey knit dresses. As Alexa mentioned before, they always pill. This one has held up, except one spot on the bottom. No seriously, it is like one butt cheek pilled, the rest is fine. I've actually worn this dress before, but I just put a warm fuzzy sweater over it.
I just wish it wasn't so rainy out, the picture quality is pretty terrible. But I gotta work with what I get. There's lots of fun new posts coming up, even though I am completely swamped. So keep coming back!