Dress: via Modcloth | Cardigan: Old Navy | Shoes: Rampage | Headband: Flair

This post is coming out a tad bit late – but better late than never…eh?
On the weekend of April 25th a bunch of my friends and I took a weekend-long trip down to Rehoboth, Delaware to visit the Dogfish Head Brewery! Dogfish Head is actually in Milton, Delaware…but the house we rented was in Rehoboth. It was a weekend-long birthday celebration for my friend Keith (seen below), he's an old man now.
It was a great time!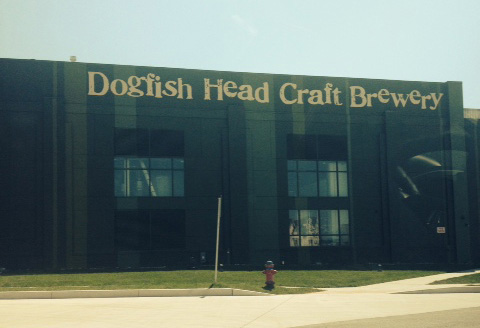 I feel as though we got SUPER lucky for this day – the weather was bright and mild compared to what was at home and we had a bunch of things we wanted to do.
The Brewery itself was a great atmosphere and setup. When you walk in the names of everyone in your respective group get taken for the tour, then you get sent over to the sample bar. We got to sample 4 different beers (and this is all included in the tour!), and they were DELICIOUS. I know that Mr. Ian is a big Dogfish Head lover (ha ha ha I am a 5 year old), but I am still a little new to all of the different brews. I sampled…
T'weason Ale – A strawberry beer. It was very light, but a little too strawberry-ish and sweet.
Positive Contact – All I remember is that this was one of my favorite ones. It had a very crisp flavor to it. Yum.
Chicory Stout – They didn't have this in bottles at the shop and I wanted to cry. It was my favorite. Someone help me find this beer! *
Namaste – Everyone in our group tried this one and we all liked it. It wasn't my favorite though. Call me a party pooper.
While we were waiting to be called up for the brewery tour we popped in the shop to see what they had to offer. Mr. Ian and I picked up a special bottle of their "75 Minute" Brew. It was delish.
The tour itself was really fun and informative. I won't lie to you all when I say I don't remember everything they said, but that doesn't mean I didn't enjoy every second of it!! I mostly enjoyed seeing everything on the inside of the two buildings. I think the artist in me likes to look at all of the foreign architecture when I go to new places. All of the wood was gorgeous! And so were all of the big tanks where all of the brewing took place.
We even got to go into the *NEW* building that is still being worked on. It was really fun going in there because that is where all of the beer gets bottled and put into boxes. There were SO MANY BOXES.
Overall I would absolutely recommend going to Dogfish Head Brewery if you like to go on tours. The staff is very informative, the brewery is very well kept, and they serve food just in case you get a little hungry! We went to the brew pub back in Rehoboth and that was delicious too. Our group all decided to try the "Stalactite" brew that was on the menu, which I also highly recommend.
Last but not least – my outfit! The dress is from Modcloth, and I have the biggest love/hate relationship with it. It fits me so well and the pattern is adorable and simple…but after wearing it only a handful of times it is PILLED. EVERYWHERE. Maybe it is just because of the material, a heavy jersey type material, but I would never expect a dress that I purchased for at least $30 to pill at all. It just makes me feel like I look cheap. Womp womp.
The cardigan is from Old Navy, and that has actually held up quite well! I had once sworn off Old Navy cardigans because they continuously ripped in weird places. They are apparently being made with a heavier material, or I just had a few duds before. Whatever changed has definitely been for the better!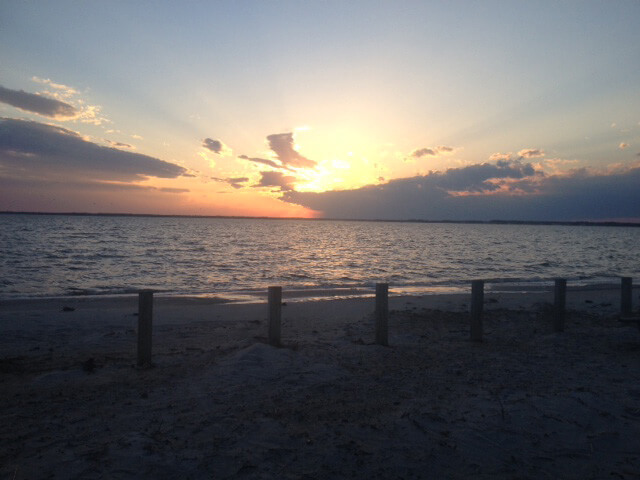 * A little note from Jen- I looked up the Chicory Stout and it sounds AMAZING! It looks like they JUST have it brewed for tap. Note to readers, if you click the links to the brews Alexa mentioned it will bring you to the website where they have the "fish finder" where you can see if you have that beer located near you.