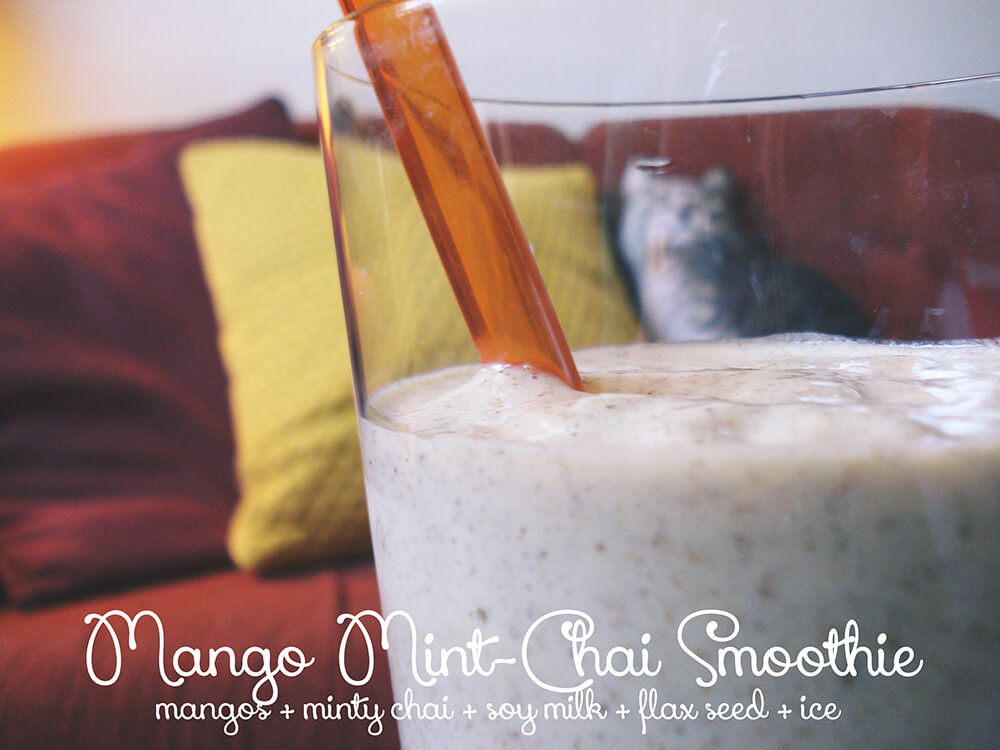 I got a text from my sister this morning saying that I should make a dish for Easter dinner. My Grandma, like every Grandma, has little to no perception of vegan eating. So I spent my morning googling "easter vegan recipes" while sipping my new smoothie. I think I settled on a chickpea and cauliflower roast, which I will report back on.
But I am missing the whole point of this post- it is this smoothie. I bought a whole bunch of tea powders from Season with Spice, which I will post a review of them later on. One mix I love using in shakes is the Peppermint Chai. Most experiments with the powders have been at work. Almost all have been tasty when blending the tea powders with almond milk and protein powder. But sometimes I don't want to use protein powder, as I feel like they make my tummy bloat. This shake is pretty simple, and is filling.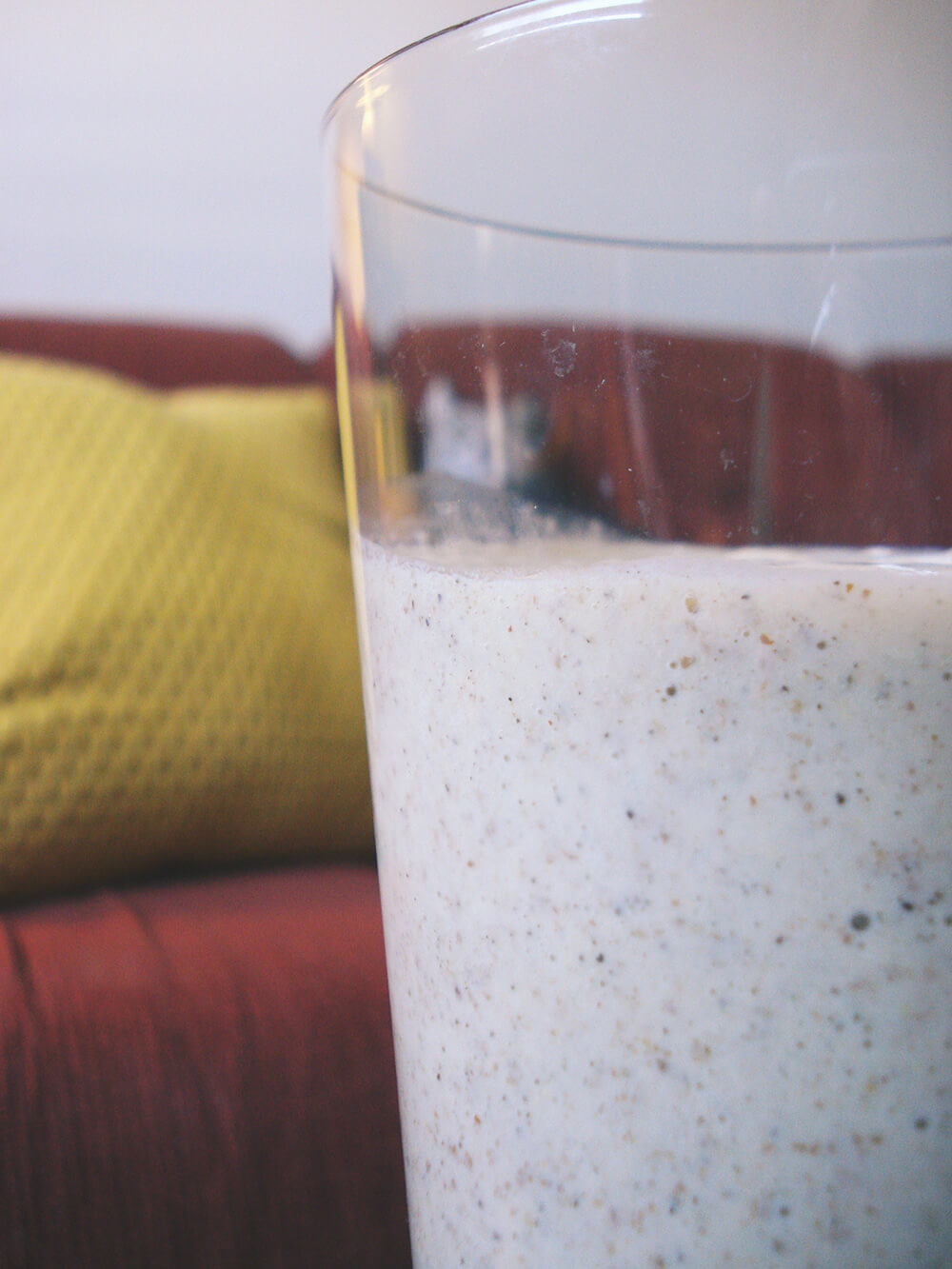 I dare say this smoothie is actually close to a lassi! The flax seeds thicken the smoothie just enough to give the same consistency as a lassi. The mint give a nice bright replacement for yogurt. The secret to this shake is blend, blend, blend. You want to make sure all the spices and flax seeds are properly blended down.
I am a little sad about how bland this shake looks. I used frozen mango, which apparently have a very little color. I would recommend using a fresh mango when making it, but you gotta work with what got, right? If the color bothers you, and you only have frozen mangos on hand, you can try adding a forth of a teaspoon of turmeric for color.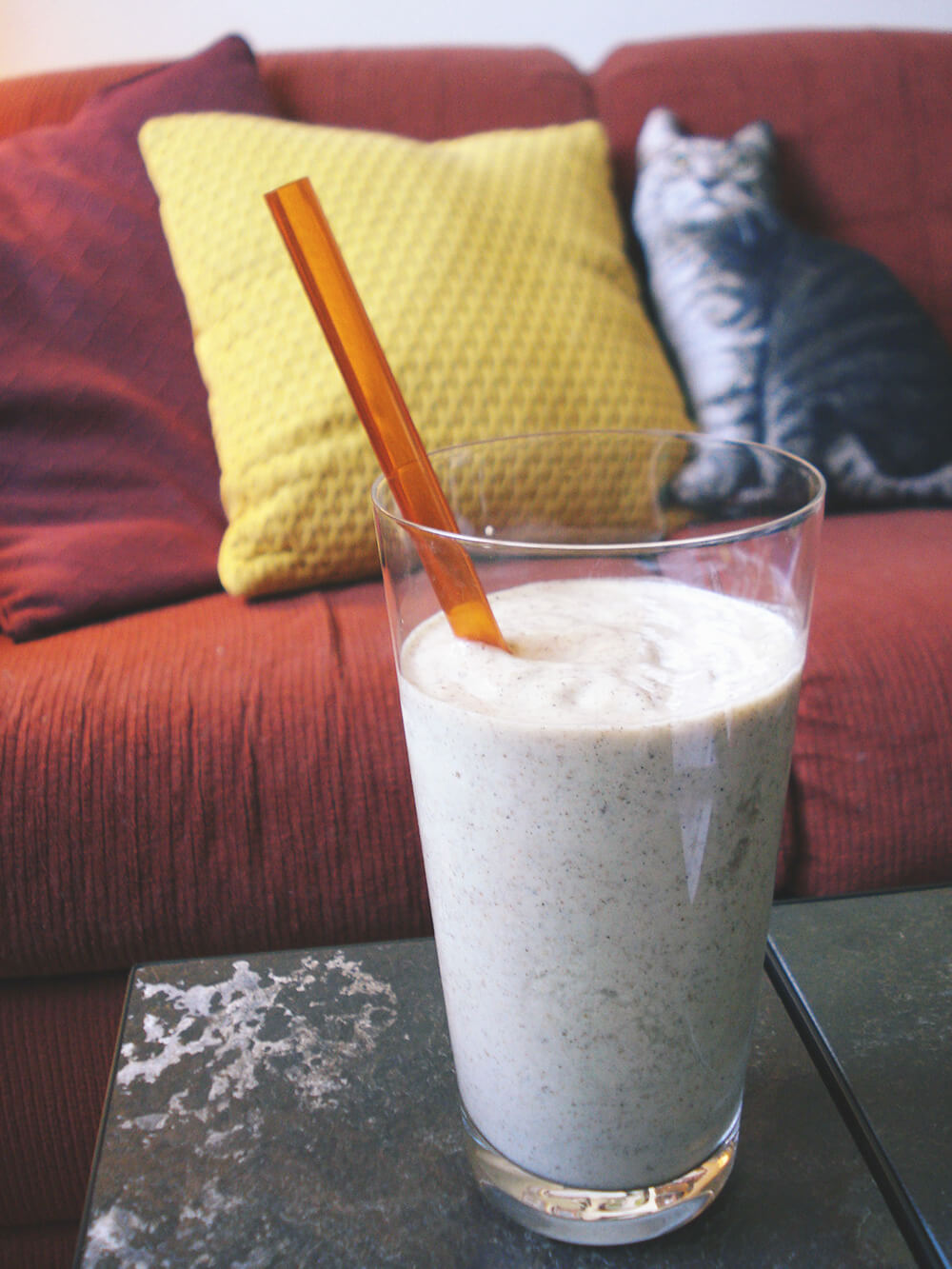 Mango Mint-Chai Smoothies
2014-04-16 07:40:27
Serves 1
A mango smoothie that is minty, chai-y and a little bit lasso-y.
Ingredients
1 cup mango *
2 tbsp flax seed
1 tsp peppermint chai **
1 cup soymilk
6 drops liquid stevia (only if using unsweetened milk)
6 ice cubes
Instructions
1 Peel and chop your mango. If using frozen thaw out.
2 Place all ingredients into the blender. Blend for about 30 seconds or when everything is smooth.
Notes
* One fresh mango should be about a cup. If you are using frozen I used about 1 3/4 cups mango and thawed it overnight.
** I used the peppermint chai powder from Season with Spice. If you have another chai powder use a teaspoon and add a 2-4 fresh mint leaves
One Raw Bite https://one-sonic-bite.com/