Irish Potatoes are a weird snack. Being from North Jersey, I never heard of them. You wouldn't think driving an hour and half south would make such a cultural difference. Apparently, I was the only person in Philadelphia who didn't know what an Irish Potato was. It's such a big treat that there is a local factory that makes pre-made Irish Potatoes for the yearly demand during Saint Patrick's Day. And I see them in every single supermarket.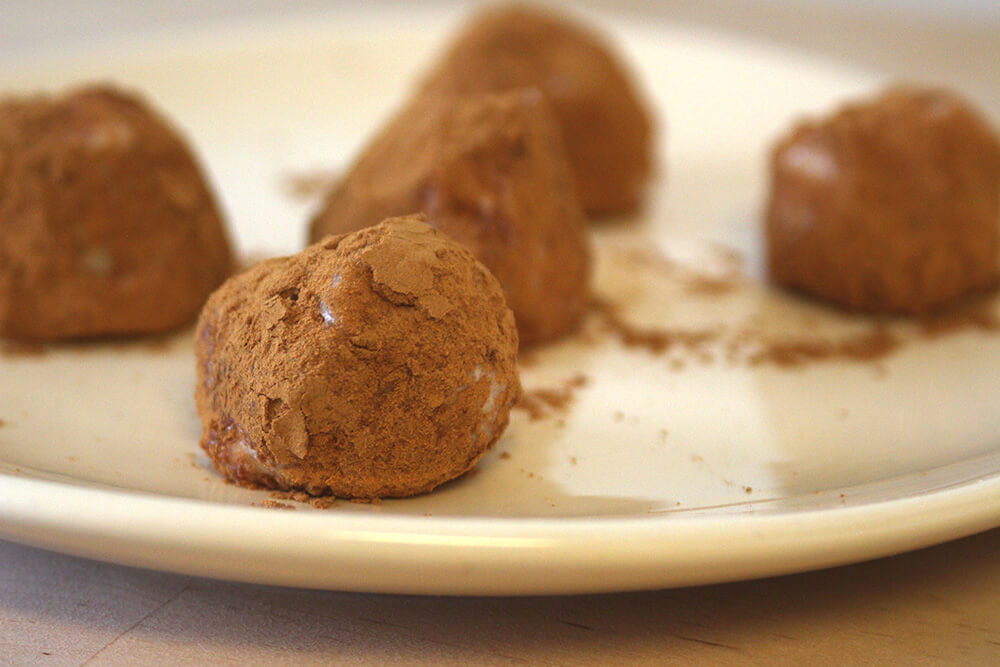 My roommates insisted to break my "Irish Potato" cherry and make some. To my surprise, there wasn't anything Irish about it, nor was there any potatoes in there. The recipe was pretty simple, crisco (or butter if you are fancy), cream cheese, and coconut. Roll it in cinnamon. Bam! Done. If I remember correctly not liking them much, but I couldn't help but grab more.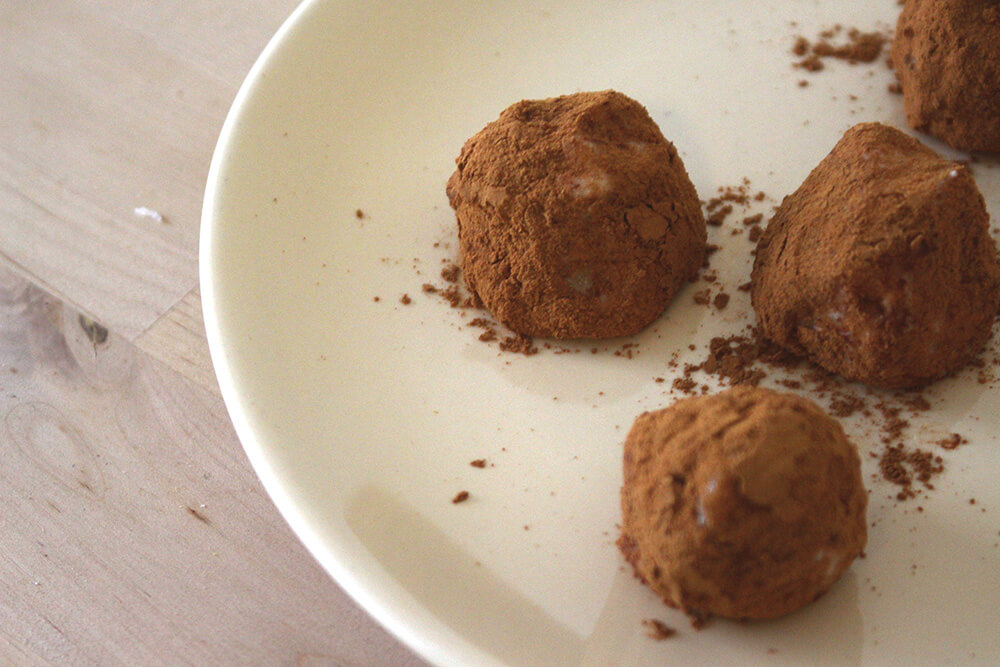 But I am a sucker for local traditions. And seeing the popularity of cake pops and oreo truffles, I feel like it time for Irish Potatoes to shine. But I think they could be more creative, and more flavorful. I cut down on the fats, and added some leftover mashed potatoes. Sounds crazy, but this idea isn't new. It is the basis for the Needham candies that are made in Maine.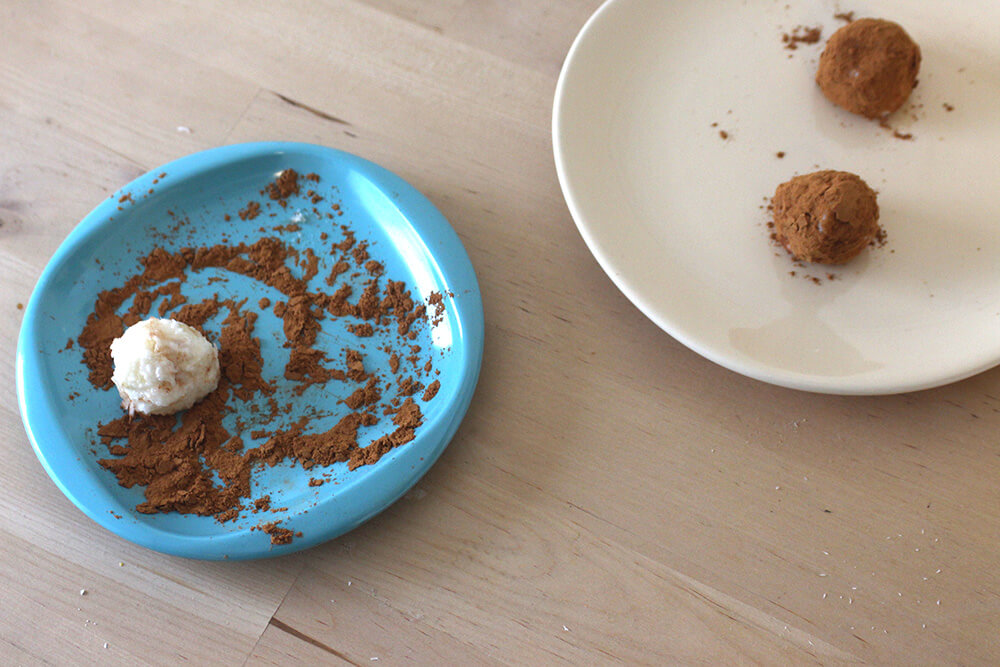 The result? I told my husband to take to candies to work and give them out. Nobody knew. Everyone commented on how they were some of the best Irish Potatoes, so as far as I can tell I improved on the recipe. One person said that they could taste a little bit of the potato once I revealed my recipe, and I agree. But I think it add a nice velvety layer to it, and makes them a little less rich (which means you can eat more right?)
Irish Potato Candies
2014-02-17 15:54:00
A Philadelphia favorite for Saint Patrick's Day- even though it isn't irish.
Ingredients
3/4 cups mashed potatoes *
4 tbsp soy butter, room temp **
4 tbsp tofutti cream cheese, room temp ***
2 lb + 1 tbsp of powder sugar
2 1/2 cups unsweetened coconut flakes
2 tbsp cinnamon ****
Instructions
1 In a mixer beat together the potatoes, butter, and cream cheese until fluffy.
2 Once throughly mixed, slowly add 2 lbs of powdered sugar. Since of the potatoes, more sugar is needed than normal to thicken up the mix. Stir in coconut flakes.
3 Cover mix and refrigerate for an hour to make rolling easier.
4 In a small flat bowl mix together 2 tablespoons of cinnamon in a bowl with 1 tablespoon of powder sugar. You can change the ratio according to your cinnamon or taste preference.****
5 Recruit everyone you have in your house to help roll these out, to help save your sanity. Scoop out one tablespoon of the potato mix and roll into a ball in your hand. Roll into the cinnamon. Tap off excess cinnamon.
6 Keep in the refrigerator and wait about 30 minutes to eat. I found that letting them sit helps the cinnamon absorb into the balls and become less messy.
Notes
* I used leftover mashed potatoes. They were only used minimal soy milk, butter/oil, salt, and a small dash of pepper. They were all skinned. If your leftover have garlic, onion, or any other spices, I suggest boiling a new potato for the recipe.
** I used a vegan butter and cream cheese for the recipe. If you don't like the idea of using processed products and would prefer, use dairy originals.
*** I haven't attempted to use it, but I have a feeling that home made versions of vegan cream cheese will not do the trick. It will most likely not produce a thick enough end product. If you don't what to use fake cream cheese, as you will most like never use the rest of jar, just replace with 4 tbsp of vegan butter.
**** Powdered Sugar is optional. I have cinnamon that I bought from an Indian Supermarket, and find it spicier than your average cinnamon.
Variations Replace the cinnamon with Cocoa powder and add 1/8-1/4 teaspoon of chipotle powder. Now you have "Mexican Potatoes".
One Raw Bite https://one-sonic-bite.com/