November 15, 2014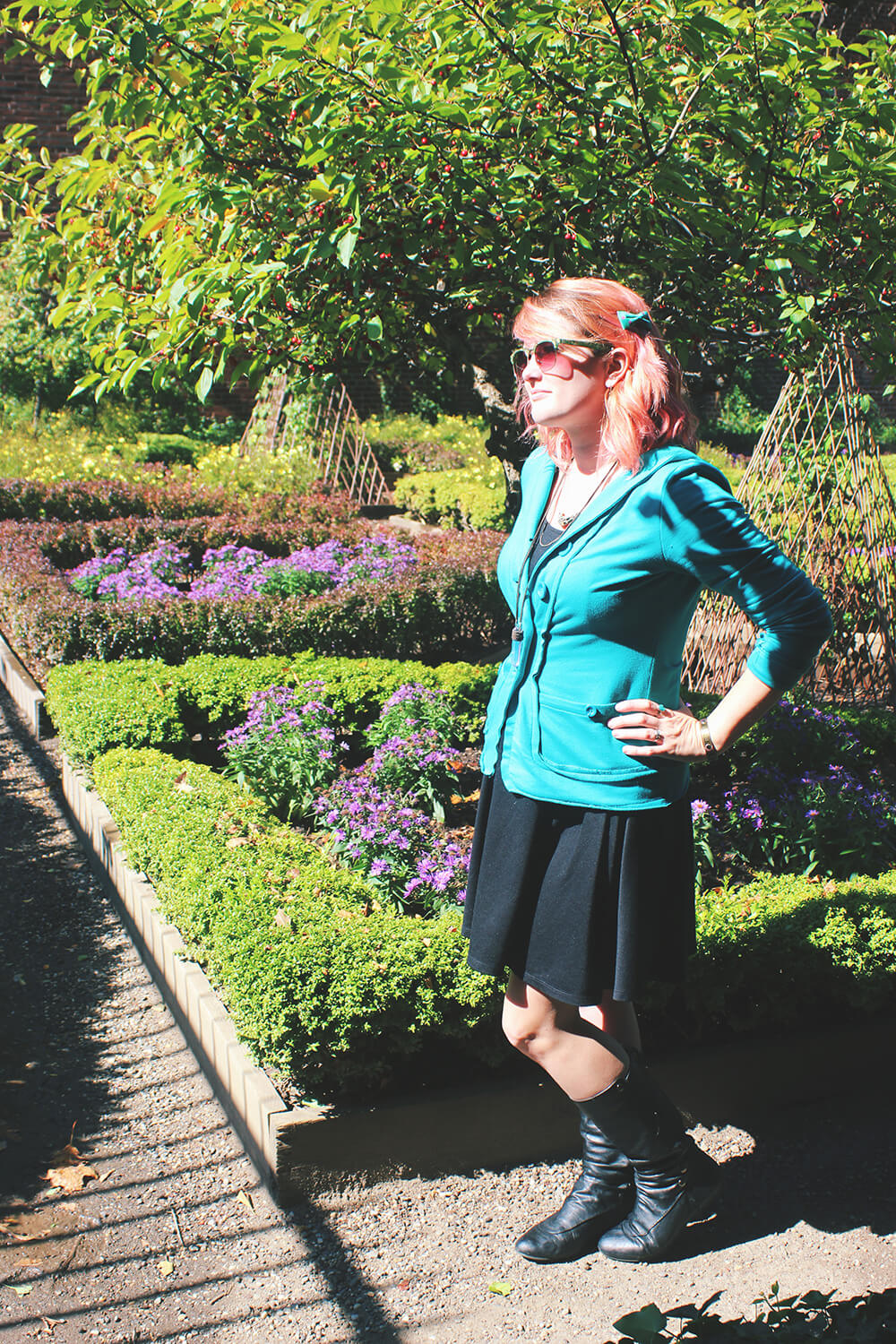 Dress: Old Navy | Jacket: Francesca's | Boots: Unknown
It'd been quite some time since I had seen Jenny or been able to venture into Philadelphia, so when I had to get my passport I figured that was the perfect time to meet up! I know what you're saying … 'Alexa, you've never had your passport until now?' and the answer is no! I have never travelled outside of the country before and my Step-Father was supposed to have some work offered to him over in Belgium. Sadly, that seems to not be happening as soon as I'd hoped…but at least I have my passport.
The weather was perfect for going into Philly. It was sunny and probably around 70 degrees which isn't my ideal weather for October, but who am I to say anything?! Jenny and I walked all over the city before and after obtaining my passport and got to eat at Hip City Veg, which is definitely my new favorite food destination! But more on that later…notice anything different?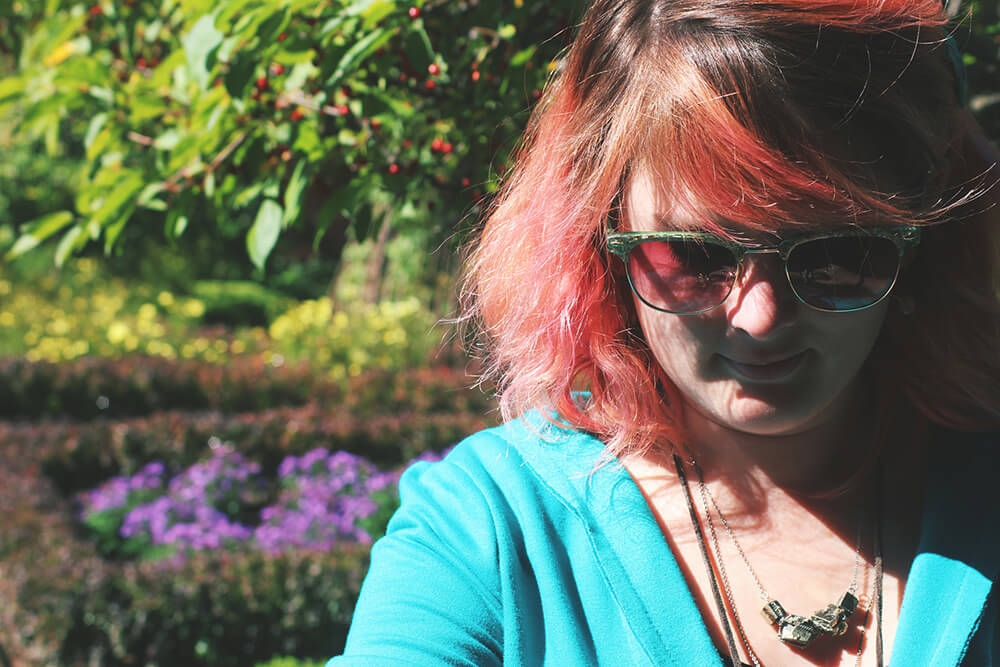 "Alexa?! When did your hair become candy colored!?" …my parents will wonder (Mommy was okay with it, just shocked. I still haven't seen Dad or my Step-Mommy yet so we'll see). My amazing friend Carolyn has done it once again and made my hair super fun. I have wanted pink hair since college but for some reason I never pulled the trigger. I had tried it once before on my own but the pink completely washed out and I had Anna's hair before it was cool.
Now that I know someone who understands hair and it's alien properties I can go crazy and try new things with a professional opinion and it's so exciting! Carolyn is seriously amazing and wonderful and I don't think I can say it enough.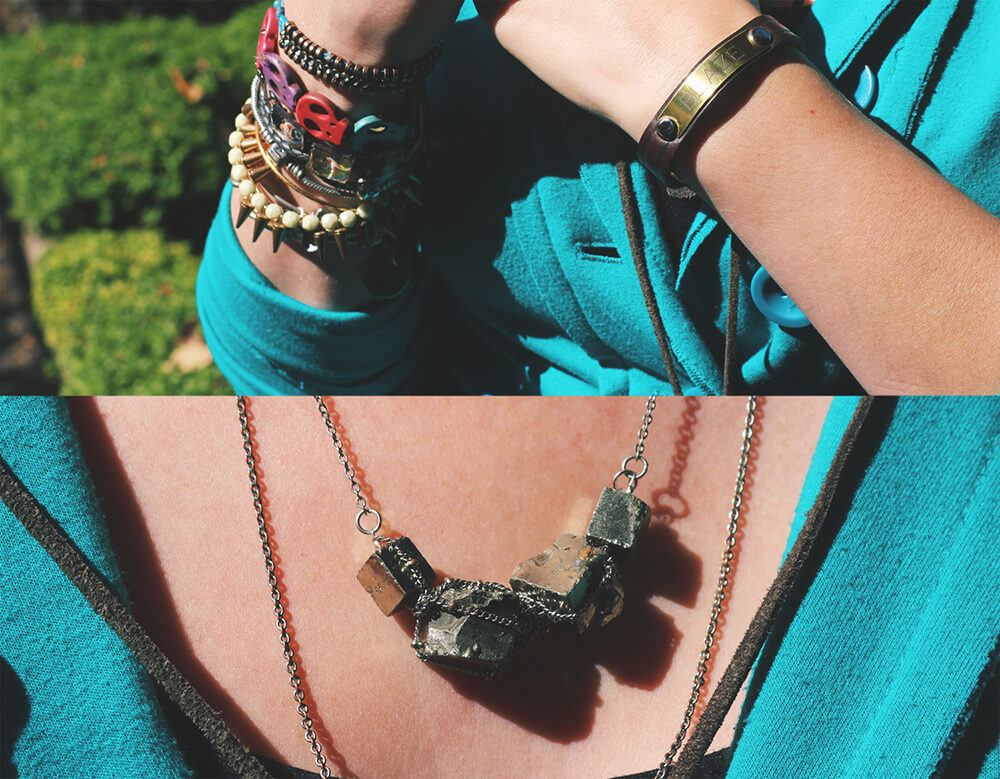 My accessories from the day were a mish-mosh, as per usual. The two necklaces I was wearing are both from Urban Outfitters (before I completely stopped shopping there for a multitude of reasons), the one pictured is made of pyrite. It is one of my favorite pieces of jewelry because it looks like someone dug these stones right out of the earth and wrapped them in a chain, like something someone would find in an adventure-type film or show. There's just something so natural and beautiful about it (even though I know this was made in a factory…obviously). My bracelets are a mix of Alex and Ani, Pandora, my favorite skull bracelet and my "Blaze" engraved bracelet on my other wrist.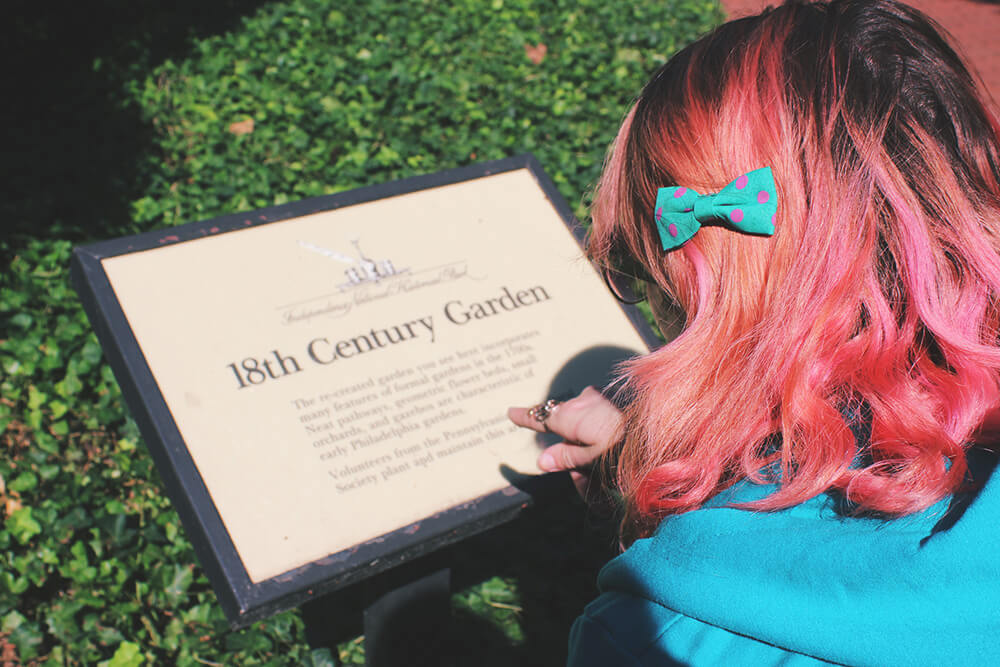 The dress is from Old Navy and is probably one of the best items I have ever purchased from there. It's a bit of a heavier material but because it's black I can wear it during every season. It fits perfectly and flows nicely, the only problem I have with it is how easily it started to pill once I wore it a few times. The jacket is from Francesca's, it is a lovely teal color that goes with almost everything I own currently, and I like it because it's a bit of a heavier material as well which means I can wear it in the fall, spring and summer without another jacket on top. The hood is a super cute touch too. I got my boots for $20 from a store in South Carolina when I was visiting my parents, and I'm not too sure what the brand name is, but they've lasted me up until now since last winter, so I'm pretty pleased!
Hip City Veg was certainly the highlight of the day. Not only were Jenny and I starving by the time we got there, but the food was DELICIOUS. I can honestly tell you that I don't remember exactly what I ate, I know it was some sort of amazing veggie burger Hip City Ranch Burger, sweet potato fries that Jen and I split, and a refreshing green lemon-aid. I just remember everything being perfect and wishing that my stomach wasn't full so I could eat more, because I'm classy like that. 10 out of 10, will visit again.