September 22, 2014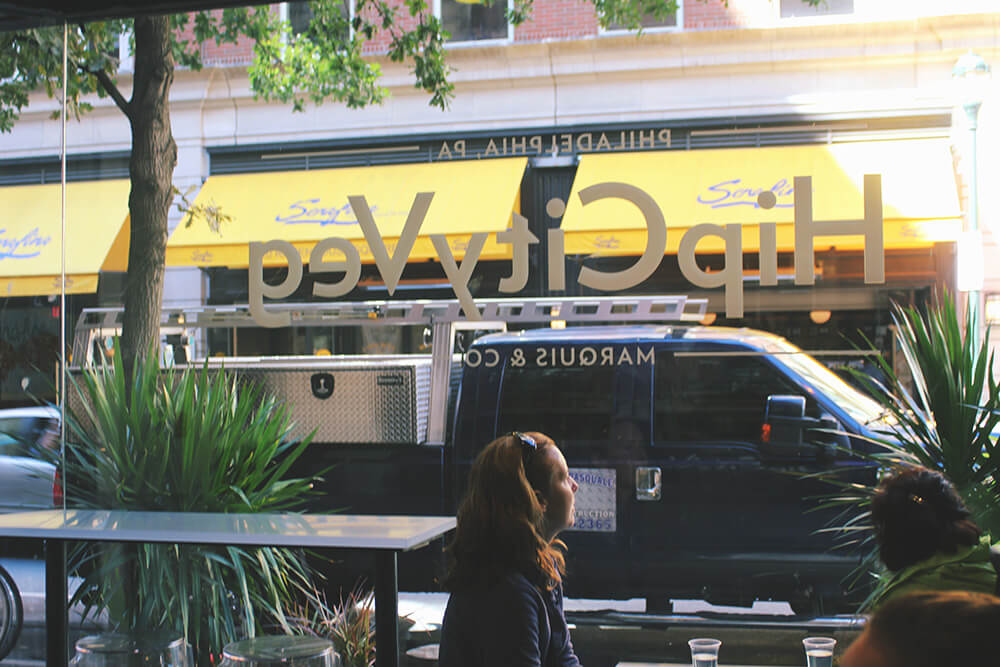 Last week I thought it would be a good idea to take the train into Philadelphia. I live close to the Patco (or speedline for any South Jersey/Philadelphia readers) so going into Philadelphia only takes 15 minutes. Once I paid for my ticket, went through the gates, I overheard that the trains were delayed. Someone was hit by a train at 8th and Market, and trains were delayed. I was then "blessed" with hearing 40-somethings bitch and moan about "these things don't happen in other cities." I even heard (this was my favorite) that "we were all pawns in someone else's big vendetta."
And for the record, people being hit by trains is a much more common than what people might think. I am constantly hearing about this from my Mother-In-Law who has a very lengthy 3-hour commute (each way) into New York City. There have been some nights she unable to come home because someone jumped in front a train and delayed trains during rush hour. It was a little insulting hearing some passengers compare delays due to rail-wor to delays due to suicide.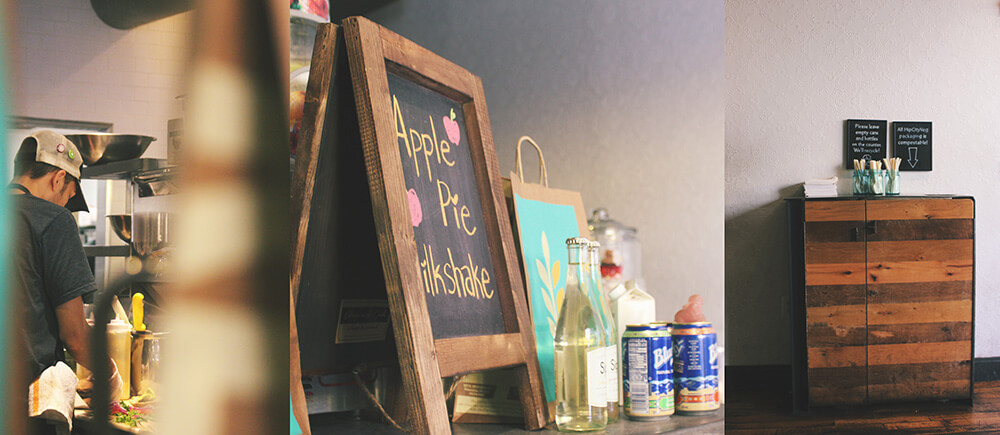 But moving on. My train was delayed and I was starving by the time I went into the city. I had plans to stop in the city and grab something from HipCityVeg. There are lots of rave reviews and online hype for the mini-chain. Truthfully, when my friend first told me about it, I remember being frustrated that nothing on the menu clarified what was vegan or vegetarian. It was so hard for me to believe that there would be an all vegan restaurant at the time.
Man things have changed. I remember not believing people that there was an all vegan pizzeria when I was living in Philadelphia. I also didn't think I could ever get my husband to go to it. Now he told me he is going to have a hard time choosing between Blackbird Pizzeria or HipCityVeg when going into Philadelphia. Little does he know about the many other vegan venues we have yet to go to!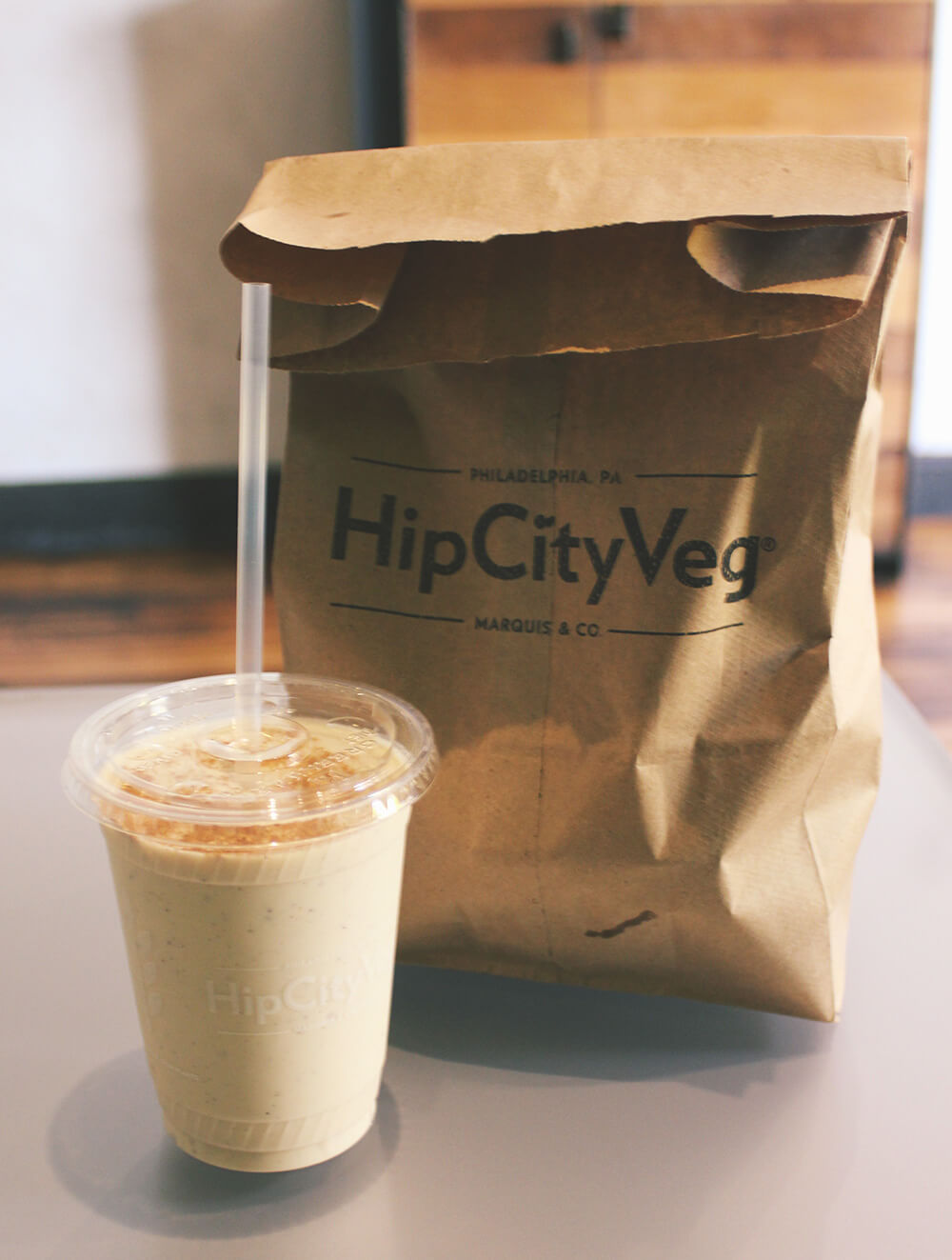 By the time I made it to HipCityVeg (the Center City location) I was so hungry I couldn't wait for my food. So I grabbed their seasonal shake, Apple Pie flavored. It tasted a little too "appley" in an artificial way, but I was so hungry it tasted awesome anyways. I also grabbed their Udon Noodle Salad. I wasn't really reading the item so I was surprised by the faux chicken bits on top. I have to say, they were VERY chicken-y. Actually more chicken-like than some of the cheap chicken that is available.