May 23, 2014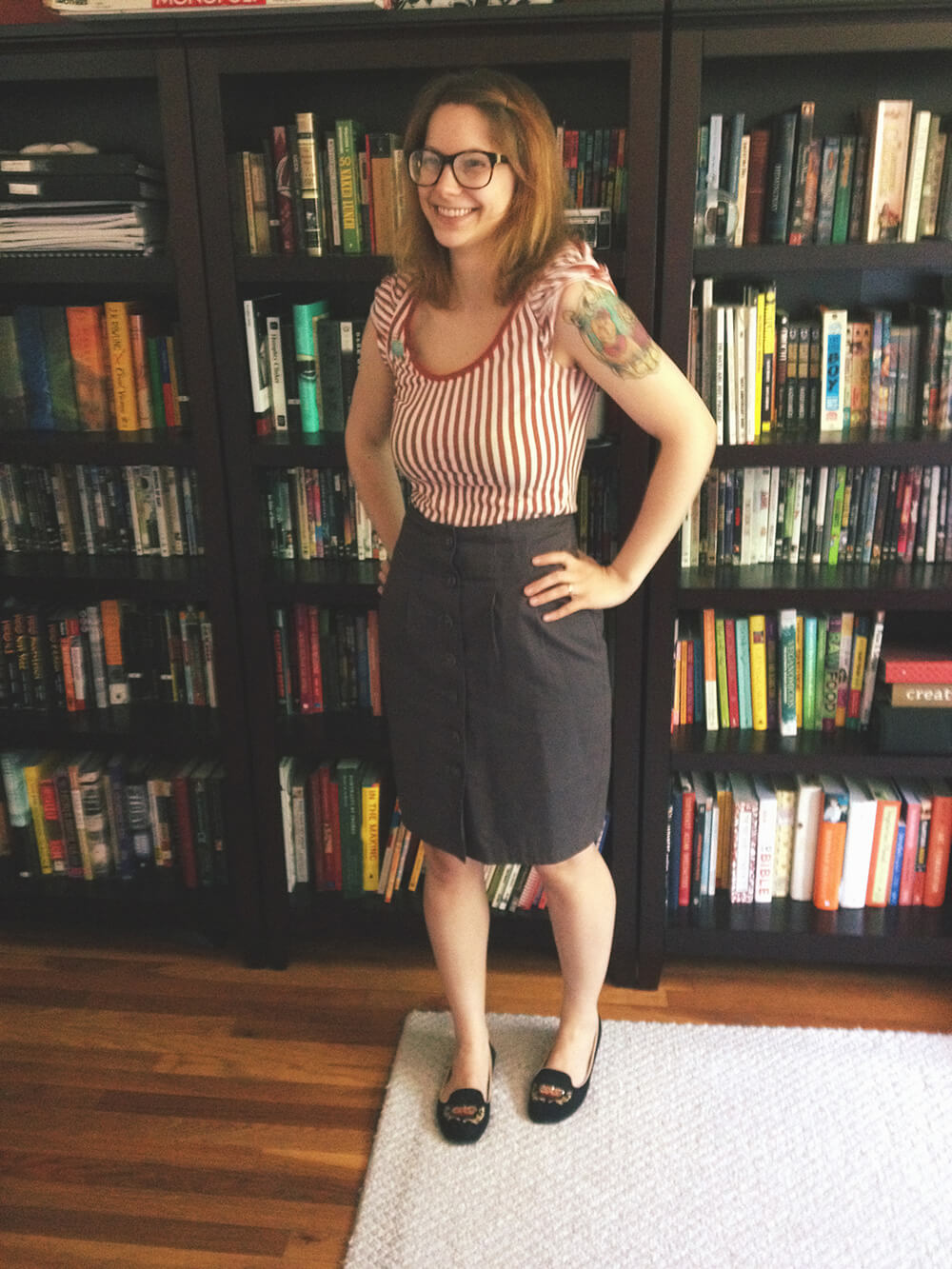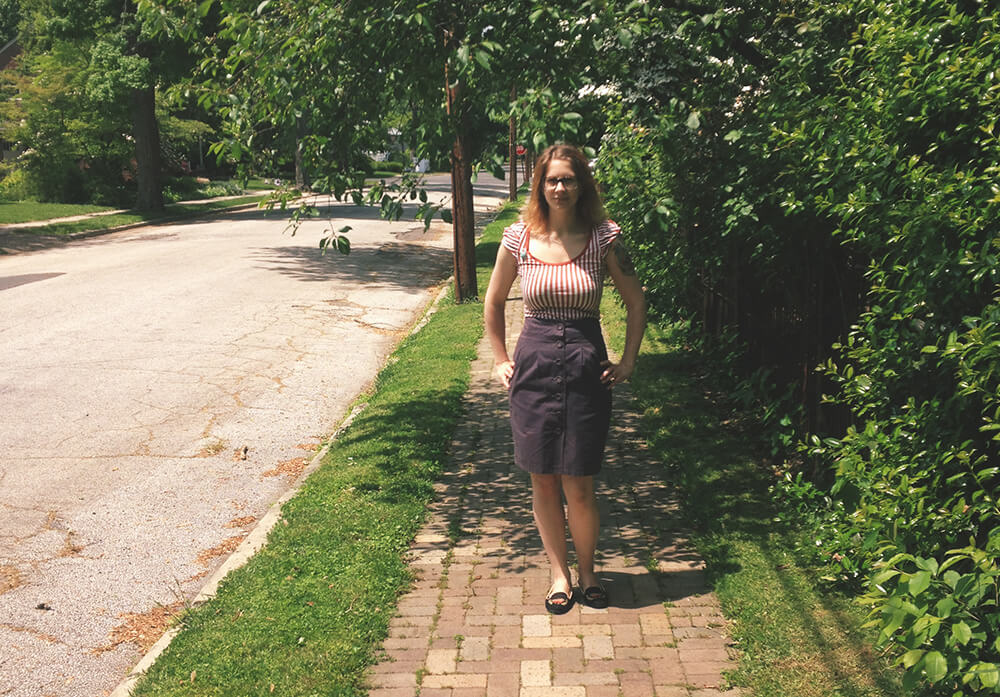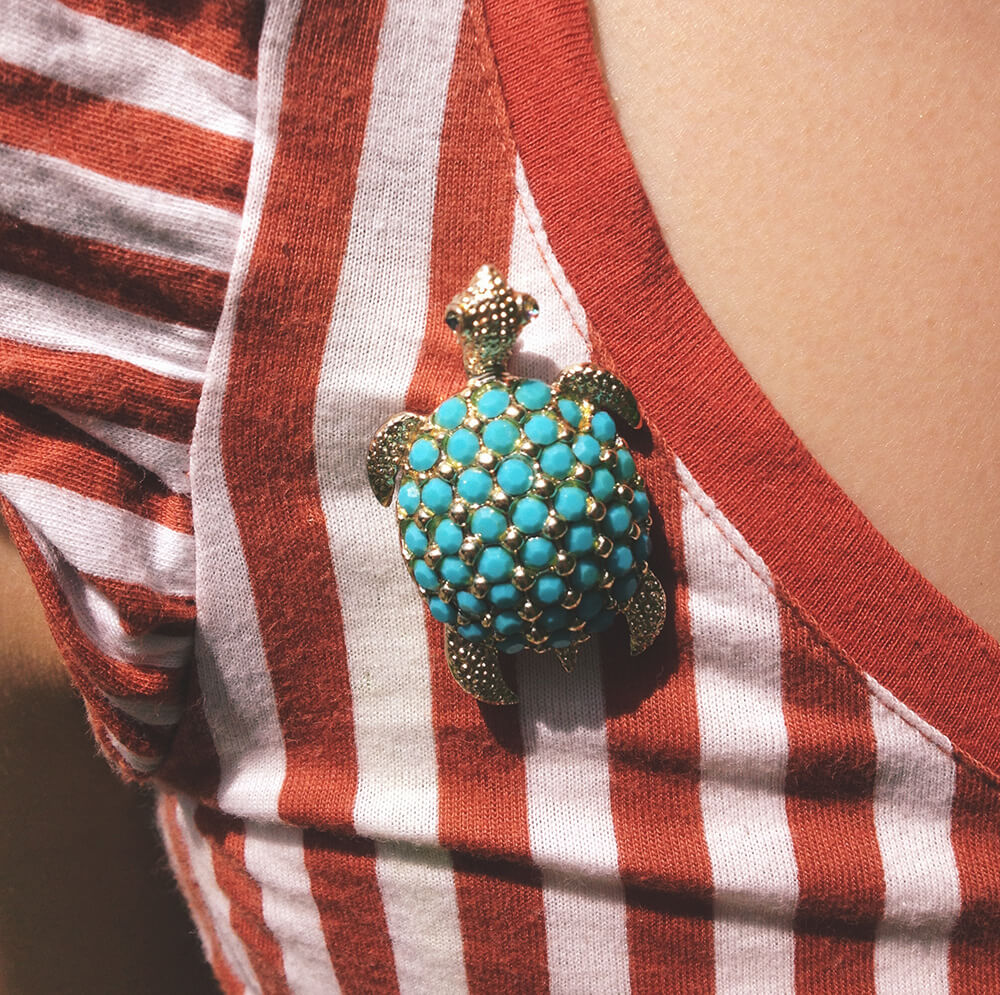 Shirt: H&M | Skirt: YesStyle | Shoes: Bumper via Modcloth | Pin: Vintage
I am very happy to wear this outfit. This shirt and skirt are two of my favorite but least worn pieces in my wardrobe. I got the shirt from H&M thinking it would be something cute and different, but the sleeves made it hard to layer. So it stayed at the bottom of the dresser drawer. My skirt is really has straps making it into a jumper. Sadly, I got it from a Korea company so some of the proportions are a little off for me. The straps are fairly short so waistline will come all the way up to my boobs. Ack! But I found that the straps roll down and hide well.
Another cute thing- my broach. My Mother in Law gave me some money to go towards my camera (getting close $400!) but then gave me some pins that her mother had. This turtle looked so cool next to the burnt orange stripes. I got a few other things for my birthday including a cookbook from my friend Justine, Dad is Fat and some David Attenborough docs from my hubby.
We finished up watching the Madagascar documentary and I fell in love with Tenrecs. I can't believe I haven't heard about them until now. They are like little hedgehogs, only in a completely different family. They have the most amount of babies in one litter- up to 30 at a time! The oddest thing is how they can use their quills. It is so cool I have to just leave a video to watch from the series.