January 18, 2019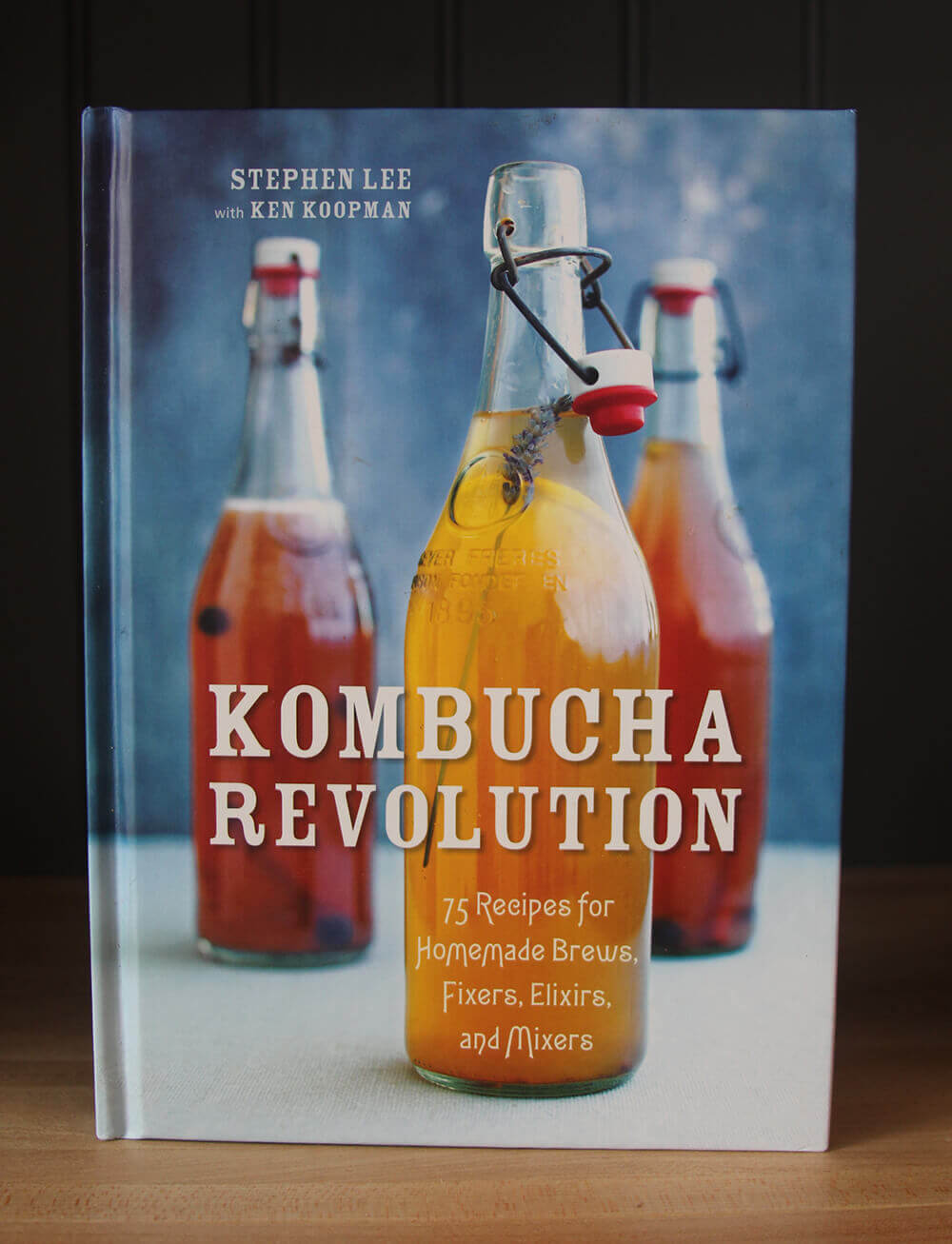 Shop on Amazon or Barnes and Noble
I started to brew kombucha since I wanted to start a daily dose of probiotics. Buying kombucha can be expensive, so homebrew was the solution. Sadly I was brewing more than I could drink, and I started to look for ways to use it up without just drinking it.
This book is written by Stephen Lee. He previously owned Tazo Tea, and currently (or at least at the time of writing the book) owns Kombucha Wonder Drink. Sure there is some plugging of the company, but don't worry, it none of the recipes call for specific products. They don't even call for a scoby sold by the company, so that is reassuring.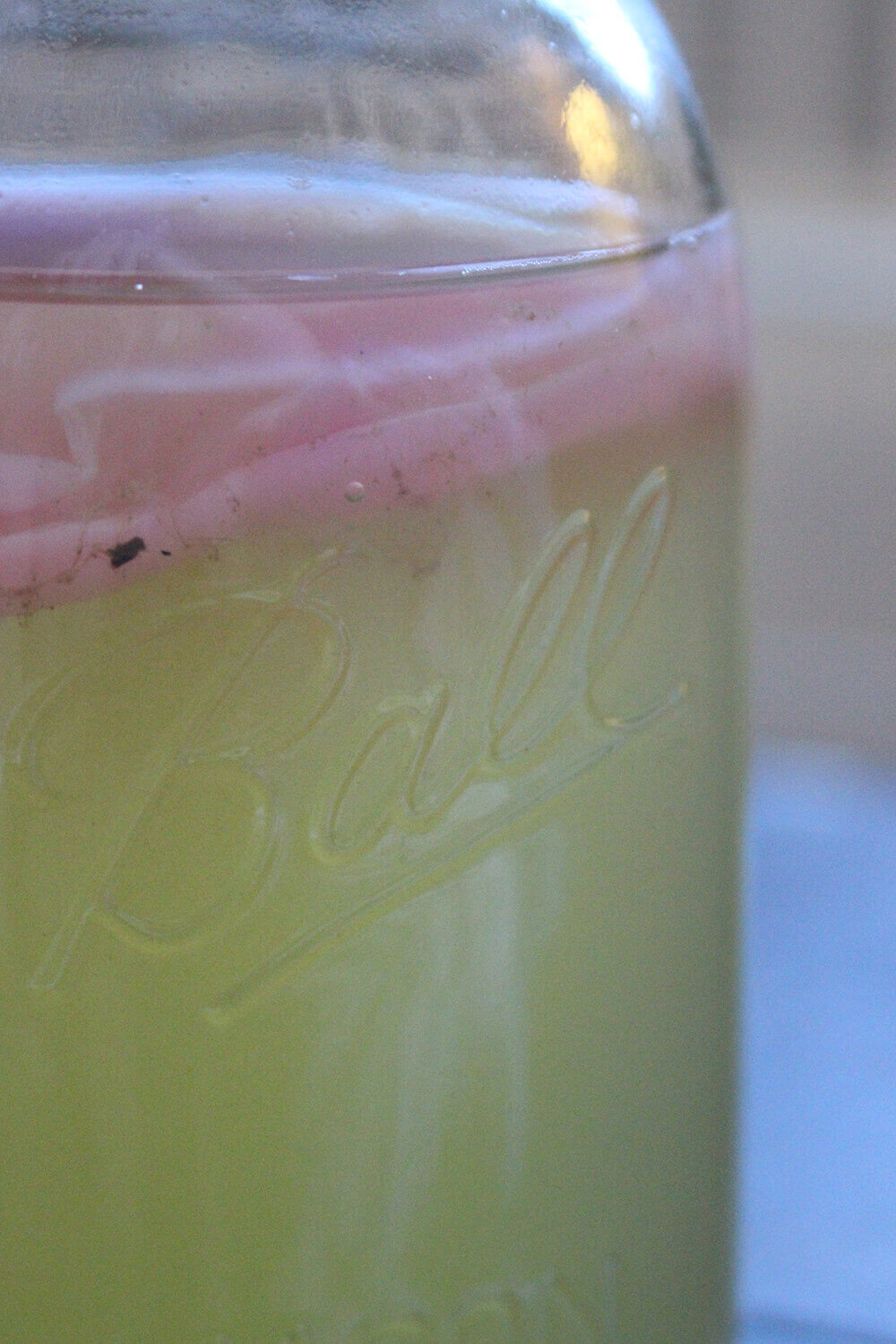 Photos
There are quite a few photos in the book. The photos are beautiful and bright. Most photos are center around the recipes, though some are simply included for aesthetics. Glamor shots of a kombucha jar, over the head shots of vegetables on the chopping board, and production lines of a kombucha bottling factory. I would of loved to have a photo for most recipes since they are drastically different from each other, but I don't think it is needed since most recipes are easy to imagine what they would look like.
Writing
I love the writing in this cookbook. It sounds silly to harp on writing in a cookbook, but this kind is particularly important since you are giving LONG INSTRUCTION for the brewing process. I knew how to make kombucha before the book, and I can hands down say the book made me feel less intimidated from brewing at home, and stepped up my overall kombucha game. It tasted so much better. I was a little shocked, how could it make that much of a difference? After reading blog after blog on how to make kombucha it made me appreciate this book even more.
Overview
This book caught my eye since it was more than just how-to manual for how to brew kombucha, it has recipes. When looking at the options this one, at the time, was the only one with recipes outside of drinks. It had recipes for soups, desserts, and cocktails. So did it live up to my expectations?
Yes and no. Overall, many of the recipes are not vegan, but are pretty friendly. Most recipes you could add a little this, take away that, etc. But the recipes themselves are very simple. For example there is a vinaigrette recipe that is no joke just oil, kombucha vinegar, mustard, salt and pepper. I think this book lends well to people like me who like experiment in the kitchen, and aren't afraid of doing some quick ingredient changes. Overall I haven't MADE much from the book, but I am much more comfortable adding kombucha to a soup or salad.
I think the second biggest help has been how much the book helped my brew game. I haven't done too many flavored kombuchas, but I have mastered a nice dry kombucha. I take breaks here and there from the weekly brewing grind, but it has been in my life for quite some time.
But that was a few years ago, and if I were to buy a book now I might pick a different one. The Big Book of Kombucha is much more extensive. So much so, I am thinking of adding it to my collection. Would I still recommend this book? Yes. Especially for people aren't sure if they want to commit to brewing. It is a reasonably priced book, so it isn't a huge investment.
Recipes
This set up will be a little different from other reviews. The book spends a good bit of time with brewing kombucha, ways to alter your brew, then recipes. I will breakdown some basics about each chapter, coming to a conclusion about the recipes in the book AND focus on specific recipes as I see fit.