February 11, 2019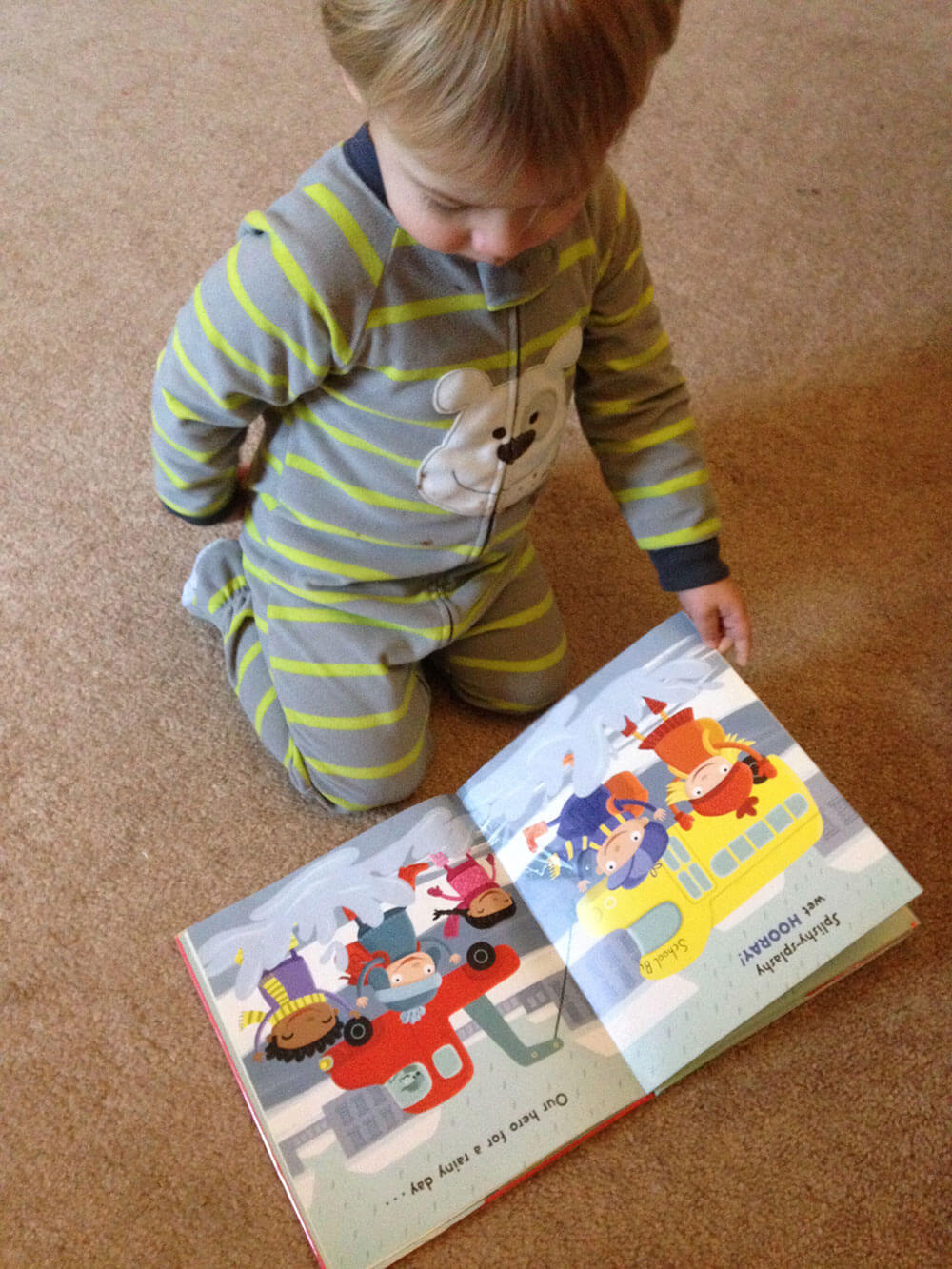 Before going having kids, I didn't think much about if a kids book is "vegan" or not. It seemed like it wouldn't be much of an issue. But it quickly became obvious that children's books aren't very vegan friendly. So many are centered around farms, zoos, and circuses. Then you have the problem of what the characters are eating. Guys it can be exhausting to say that the hungry caterpillar is eating a slice of daiya cheese.
So, I have a very small collection of books that I read and have a vegan/vegetarian message. I will keep on posting as I read books that I think fit the category, but for now I have a short list. Starting with Ruby Roth.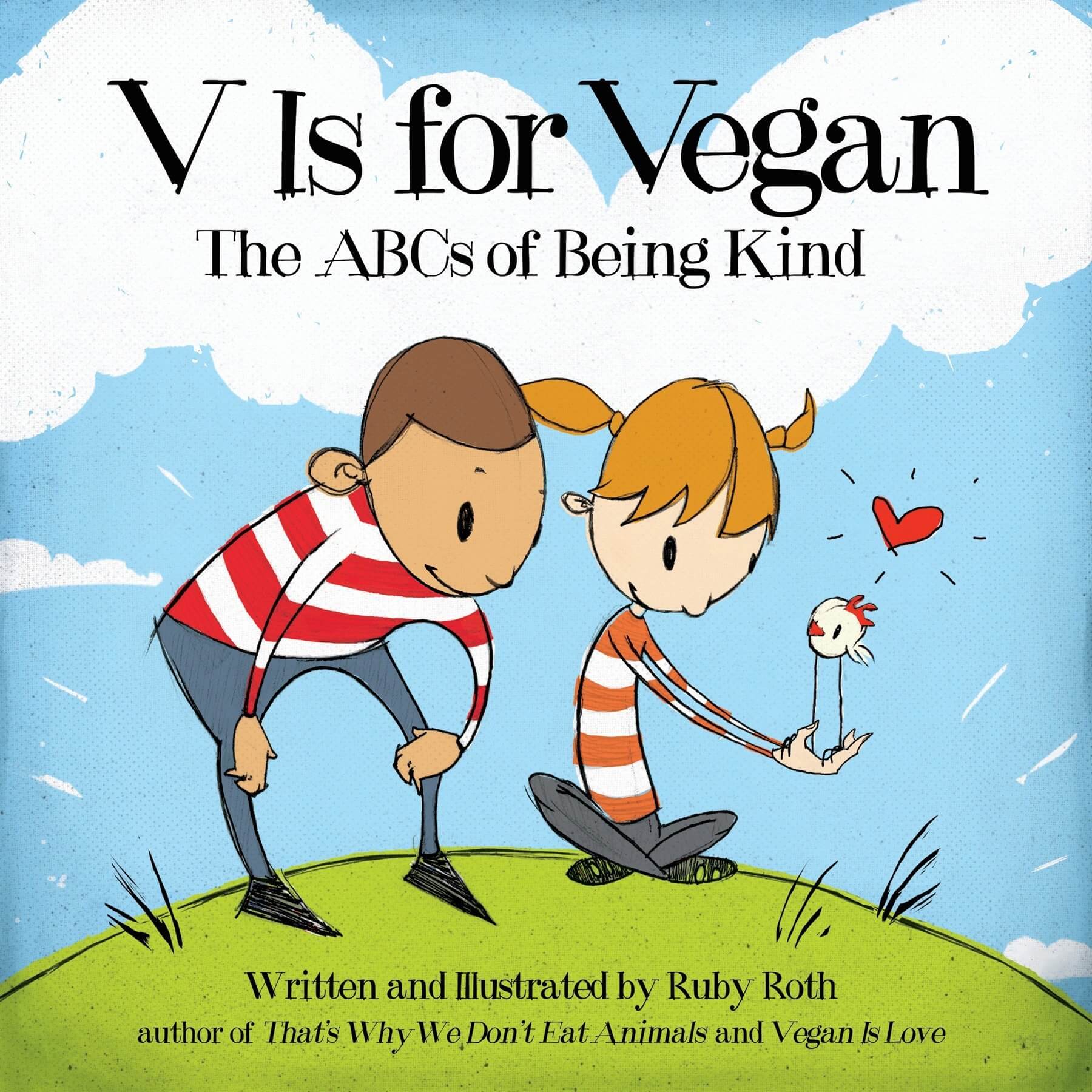 Go to any vegan parenting board and ask for a book suggestion and you will be flooded with recommendations for Ruby Roth. It is easy to see why, most vegan books just can't compare. There are lots of self published books on the market, but they aren't that great. Ruby really has a talent for writing easy to read text that has rhythm and flow, and the illustrations are beautiful. Roth has released more books, but this is the only one we currently own and is a great books for little ones as it helps teach the ABCs, and the text is pretty short for each page. We started reading this to Wolfie before he turned 1!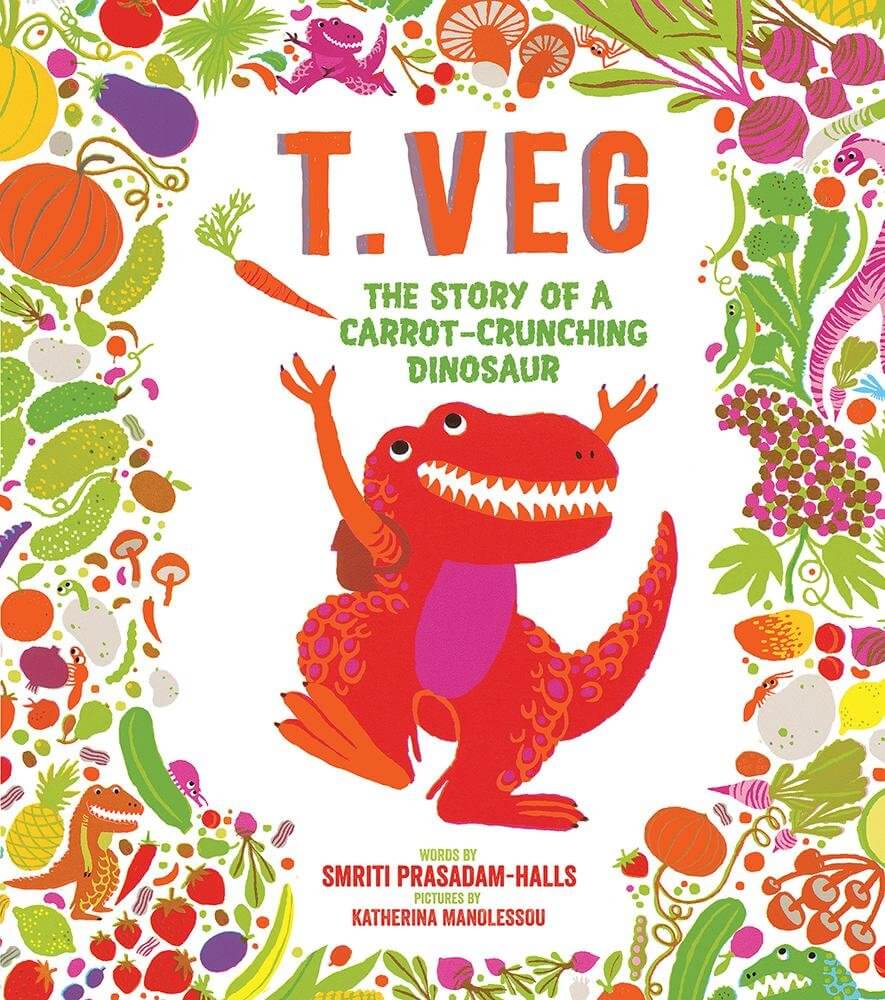 This is a book I saw at the library and knew I would have to check it out. It might not be the best first book, it has a fair amount of words, and a considerable amount of pages, but makes a great edition for toddlers who notice they are eating different food from other kids. T.Veg tells a story about a T.Rex who loves veggies, but all the other dinosaurs think he is weird. The story telling has some great rhythm and the illustrations are bright and colorful.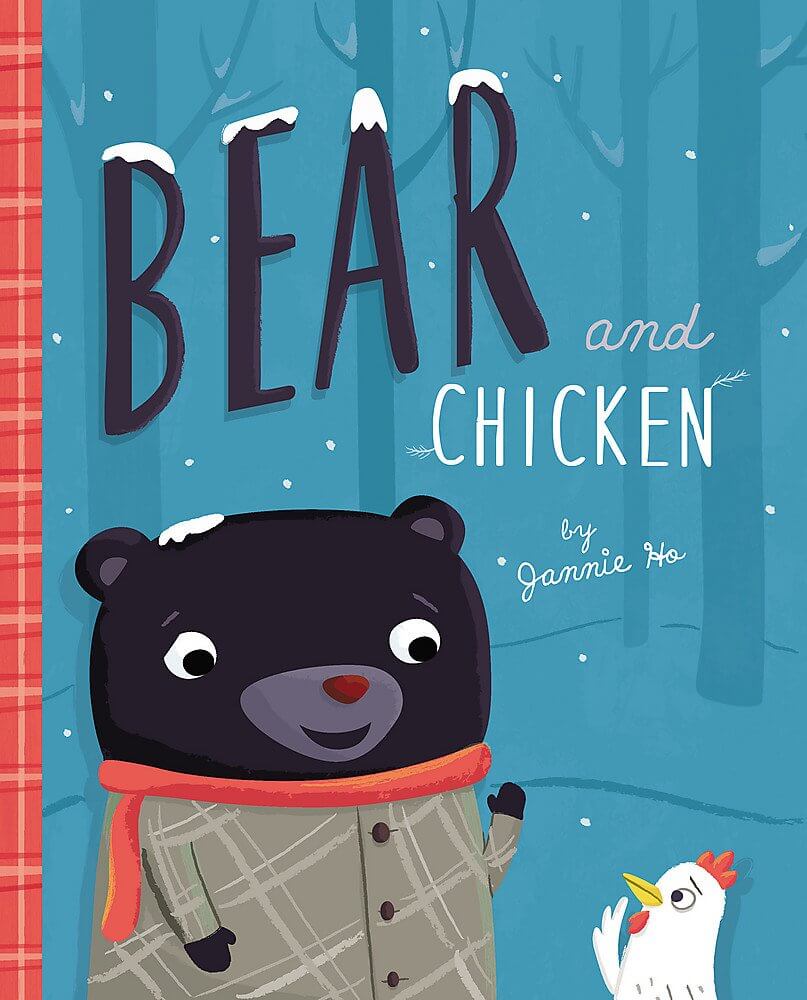 I love this story, though I don't like some of the descriptions that I've read online. Many summaries put as a humorous tale, but it comes off much more heart warming. The story is about bear, who comes across a chicken who is frozen in the snow. He brings chicken back into his home and takes care of him. But when chicken wakes up, all he is worried about is being eaten by a big scary bear. It is cute and adorable, and I love the illustrations. Just like Ruby Roth, Jannie Ho has a great talent for both writing and creating art. And I would even say it is a great read for little kids, if they can sit down for a longer story.
There are more stories to share, and I will be sharing a list of great franchises that are vegan friendly as well. So take a look.
Do you have any favorite story that talks about compassion with animals?