October 31, 2018
Every year I always stumble over the same vegetables from my CSA. I never really know what to do with them, and somehow, I have a hard time finding recipes for them as well. If I search in pinterest I get the same old recipe repeated over and over.
So I wanted to remedy that. Start a list of recipes I want to try out, or at the very least gives an interesting way to use the ingredient. Right now my fridge is getting overrun by radishes. I get keep getting them, and not using them by the end of the week. I pick up some more and now at this point I really need to use them us I can't figure out the difference between them and turnips (sometimes)
Salads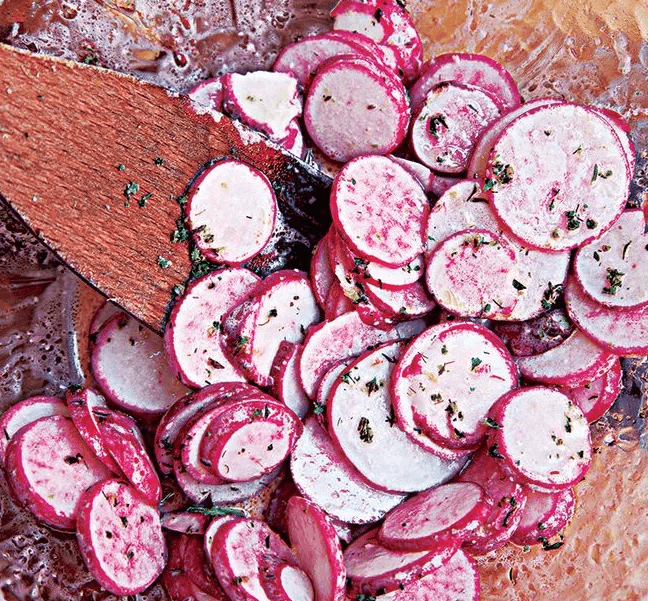 Croatian Radish Salad
This dish seems simple and easy. Naturally I am a little interested in the fact there is some tradition going surrounding the dish. It technically isn't vegan but is easy enough to sub with Just Mayo.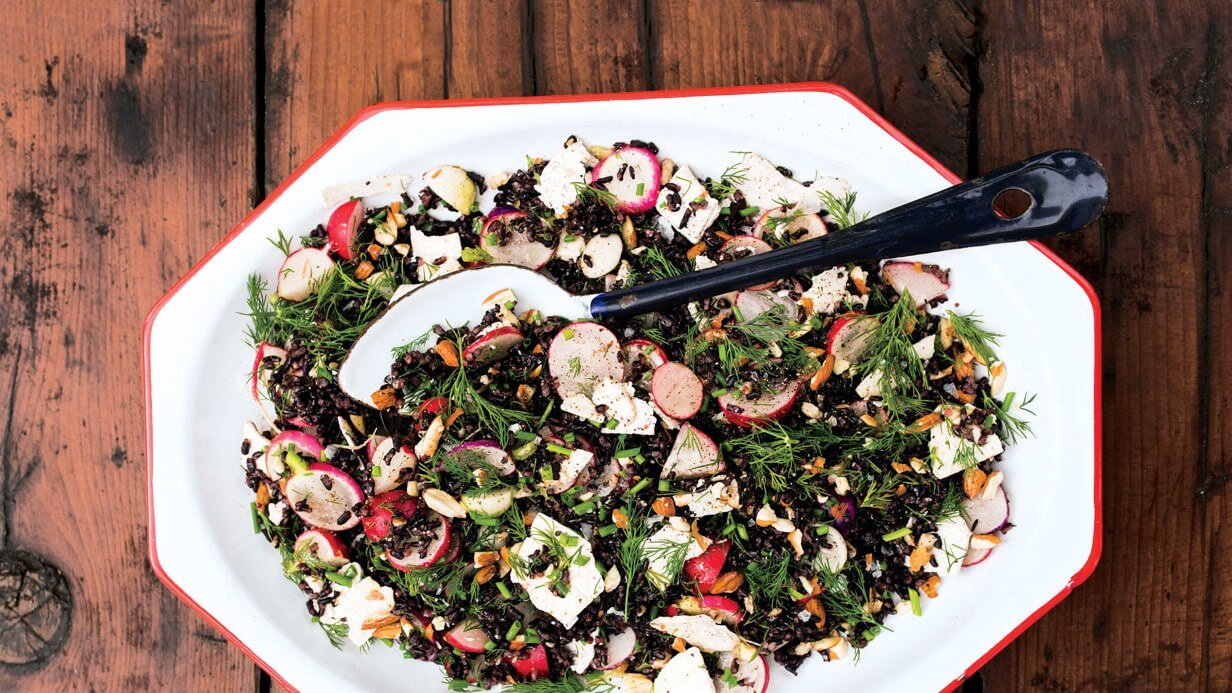 Herby Black Rice Salad with Radishes and Ricotta Salata
I am not sure what is speaking to me about this salad, but it is. Maybe it is the black rice? Or maybe it is because it just seems so different from any other recipe I've found. Whatever the reason this is another technically not vegan dish that might be easy to veganize. I think I would just swap the ricotta with a tofu or maybe even just a vegan cheese.
Sides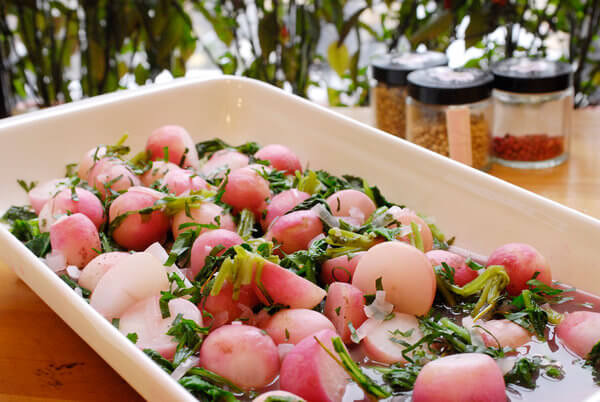 Braised Red Radishes
Well, I'd probably halve this recipe. 40 radishes seems like a LOT. Maybe not. But sometimes I forget that you can simply cook a vegetable and serve next to something else. It would give me a good excuse to make some baked tofu.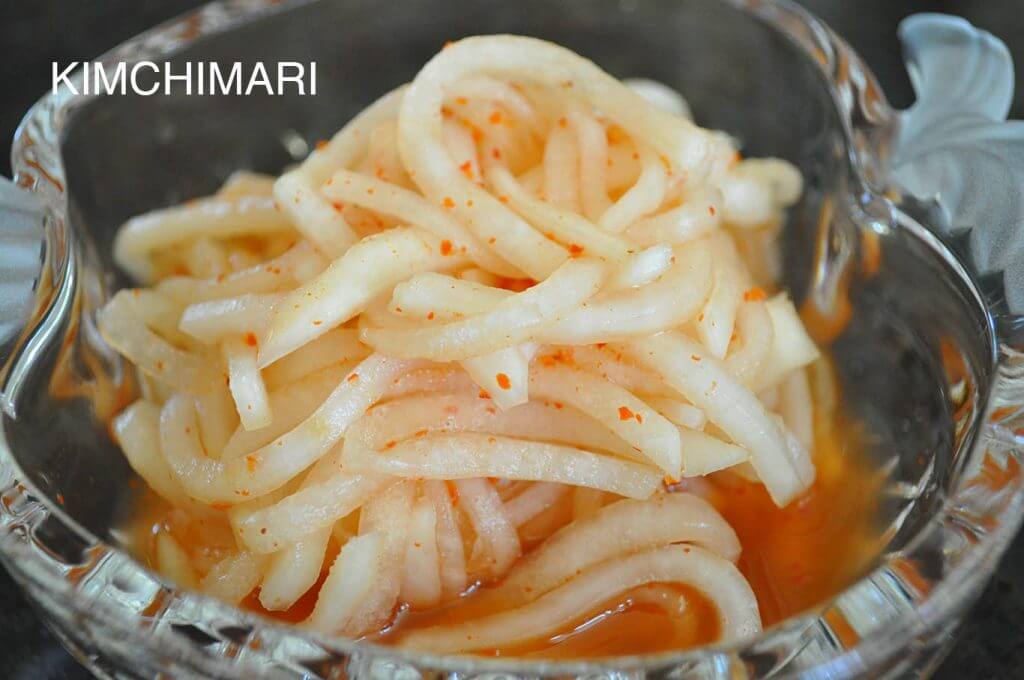 Moosaengche Radish Salads
I would love to make this little side dish to eat with Szechuan Beefless Strips or Beefless Tips. Maybe paired with some sauteed greens and rice?
Pickled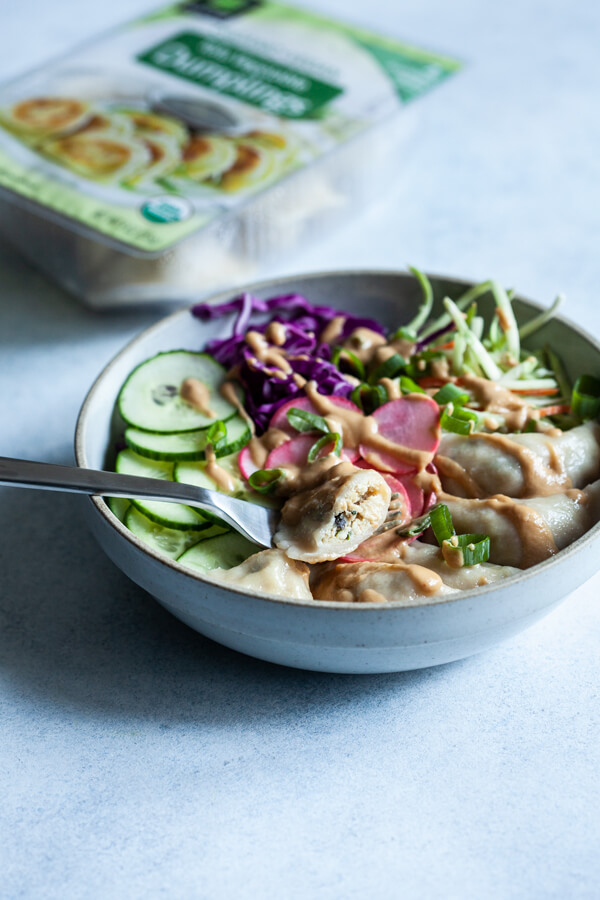 Vegan Dumpling Bowls with Quick Pickled Radishes & Almond Miso Sauce
There are SO many recipes on pinterest that are for pickled radish. That's great, but what to use them for? Sure, toss them in salad, wraps, whatever really. But I like how Gina makes a recipe specifically for pickled radish. She gives a recipe for a quick pickle, but you could use any pickled radish really.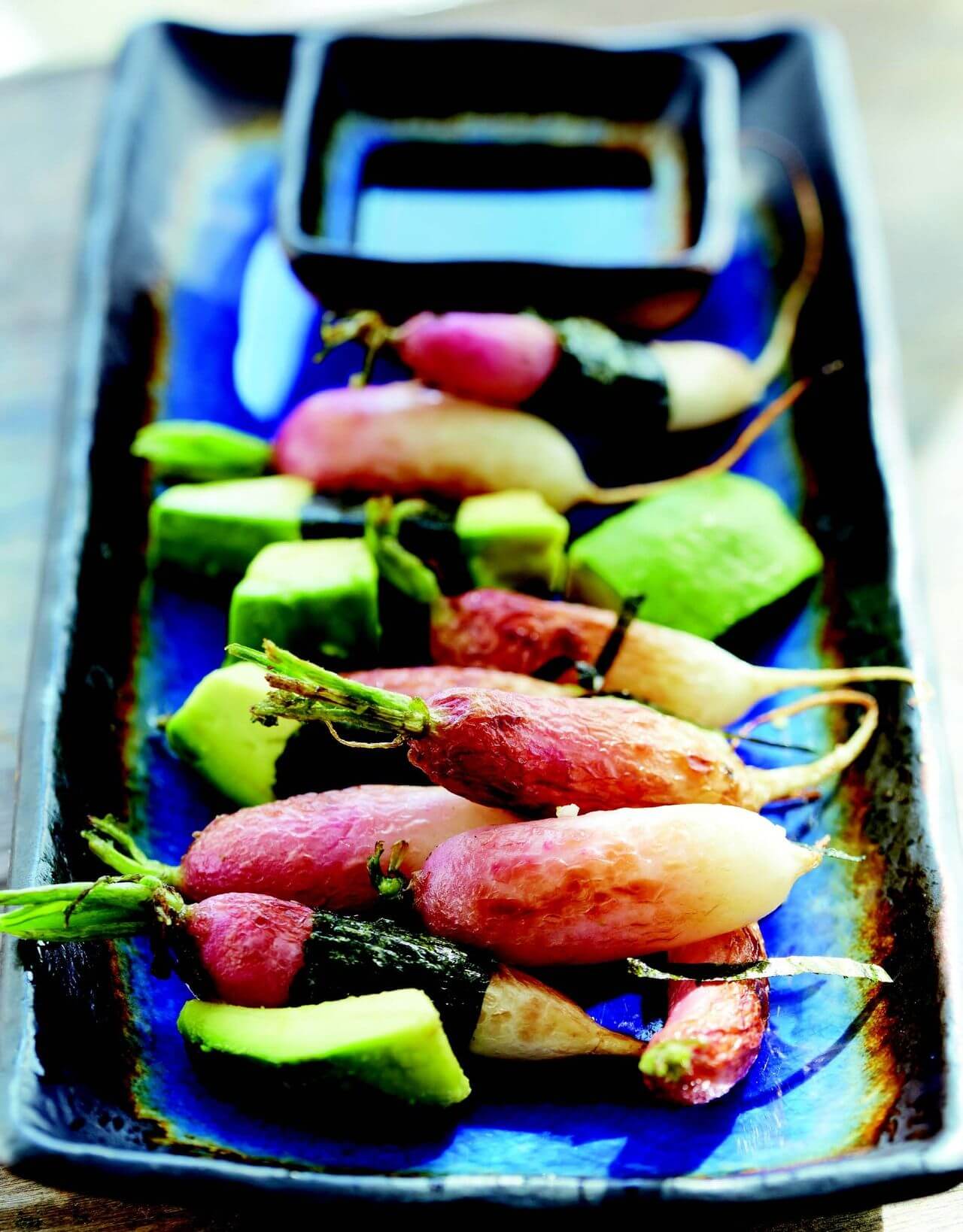 French Breakfast Redishes with Nori Tamari and Avocado
This is a dish that I loved so much that I had to share again on here. These radishes are quickly pickled, wrapped in nori, and served on a bed of mashed avocado. I would LOVE to make this again, but it works best with spring radishes. So I'll patiently wait till next spring.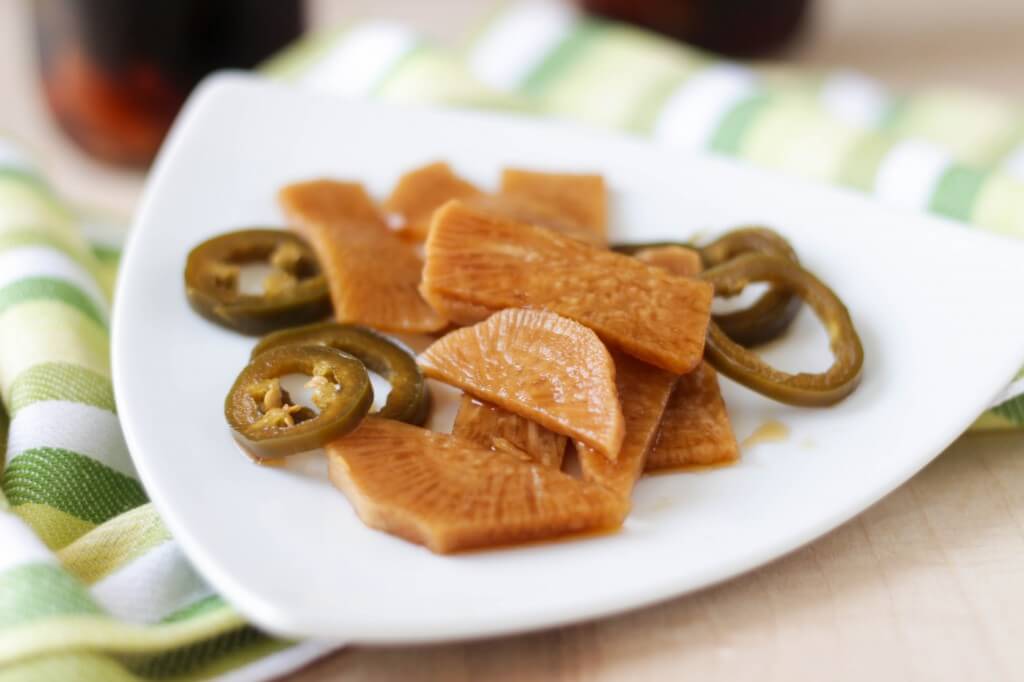 Soy Pickled Radishes with Jalapenos
These might not look the prettiest, but I've made a similar recipe in the past. They are very salty and very umami. It makes a great side dish with dinner.
Meals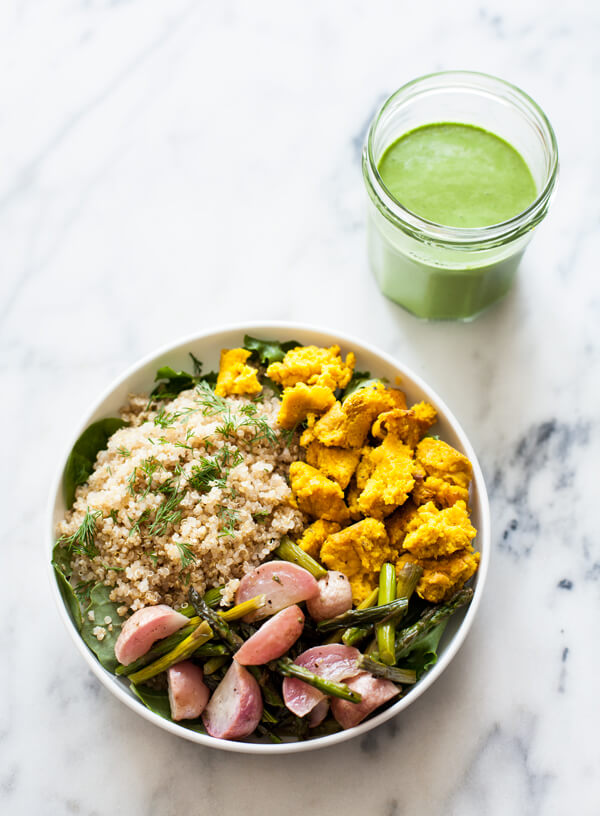 Chickpea Scramble Breakfast
I might not eat this as a breakfast, but it would be a nice lunch that I can meal prep. Maybe. It seems pretty simple, chop and roast the veggies, cook a grain, and scramble the chickpea flour. Save the rest and heat when you want to eat.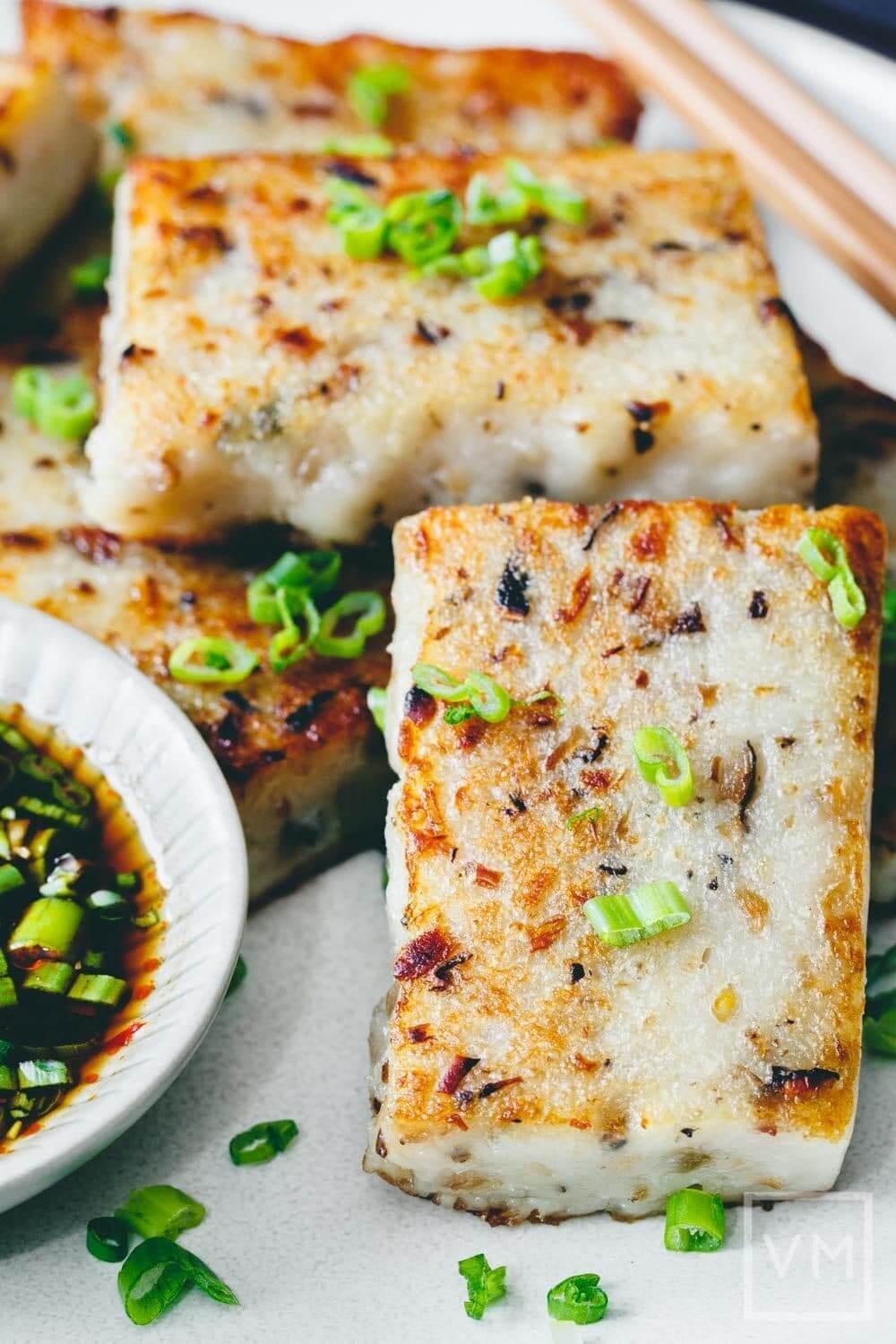 Vegan Wild Mushroom + Daikon Radish Cakes
I've made a radish cake from the V Street cookbook. It was yummy, but I like the idea of the more traditional recipes where you steam the cake then fry it, to get a crispy edge. Sure it makes my house smell like farts, but it is pretty tasty.
Inspiration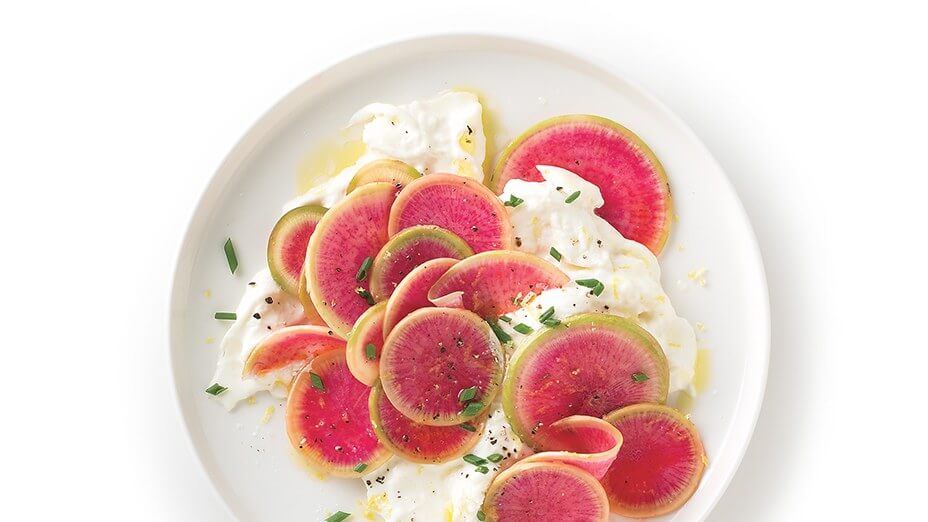 Radishes with Burrata
This is a pretty simple dish- just thinly sliced radish with a cheese (pretty much a fresh mozzarella). I would love to use Miyoko's Fresh Mozzarella and I feel like it is so simple that you could do lots of different things. Like maybe a little pesto, stacked, maybe in a sandwich. Lots of options here.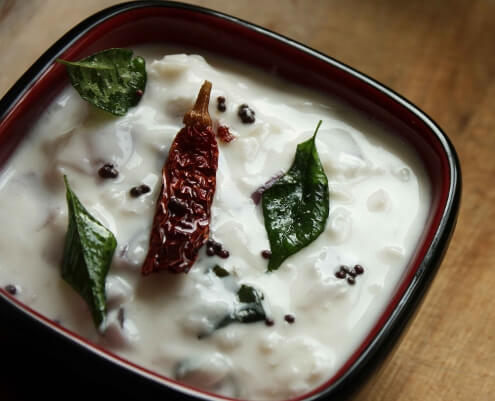 Mooli – Indian Radish Raita
My biggest fault with Indian cooking is that I never make any raitas, or chutneys. I'm just lazy. But this might be a nice one to make, simple easy, and getting rid of more veggies. Clearly it isn't vegan, but I just need to get a vegan yogurt.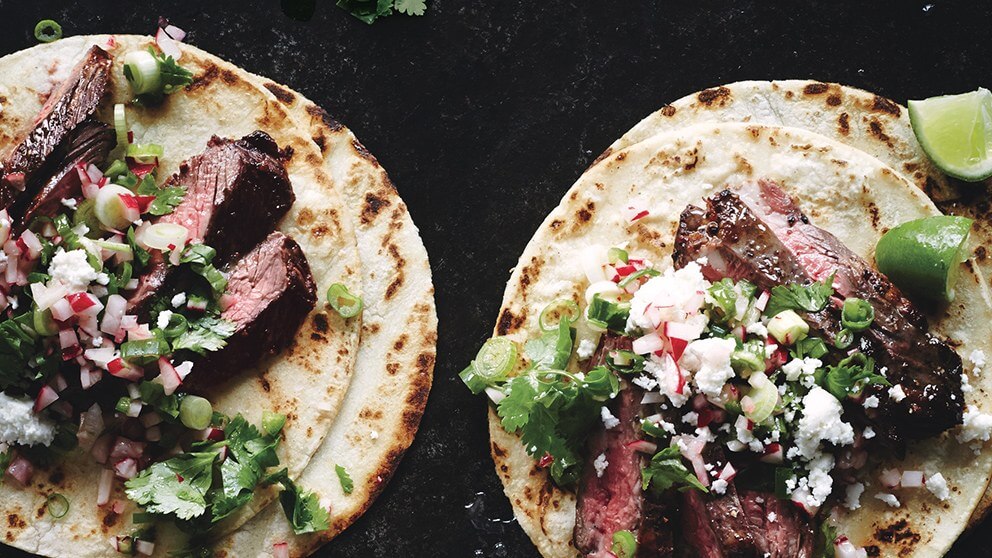 Steak Tacos with Cilantro-Radish Salsa
Clearly there is a lot I would need to modify about this recipe. But I like the idea of a simple radish salsa. I am thinking about replacing the steak with "refried" black beans, and maybe a cashew cream sauce.
Is there any radish recipes or dishes you guys like? Anything else I should be checking out?