July 14, 2015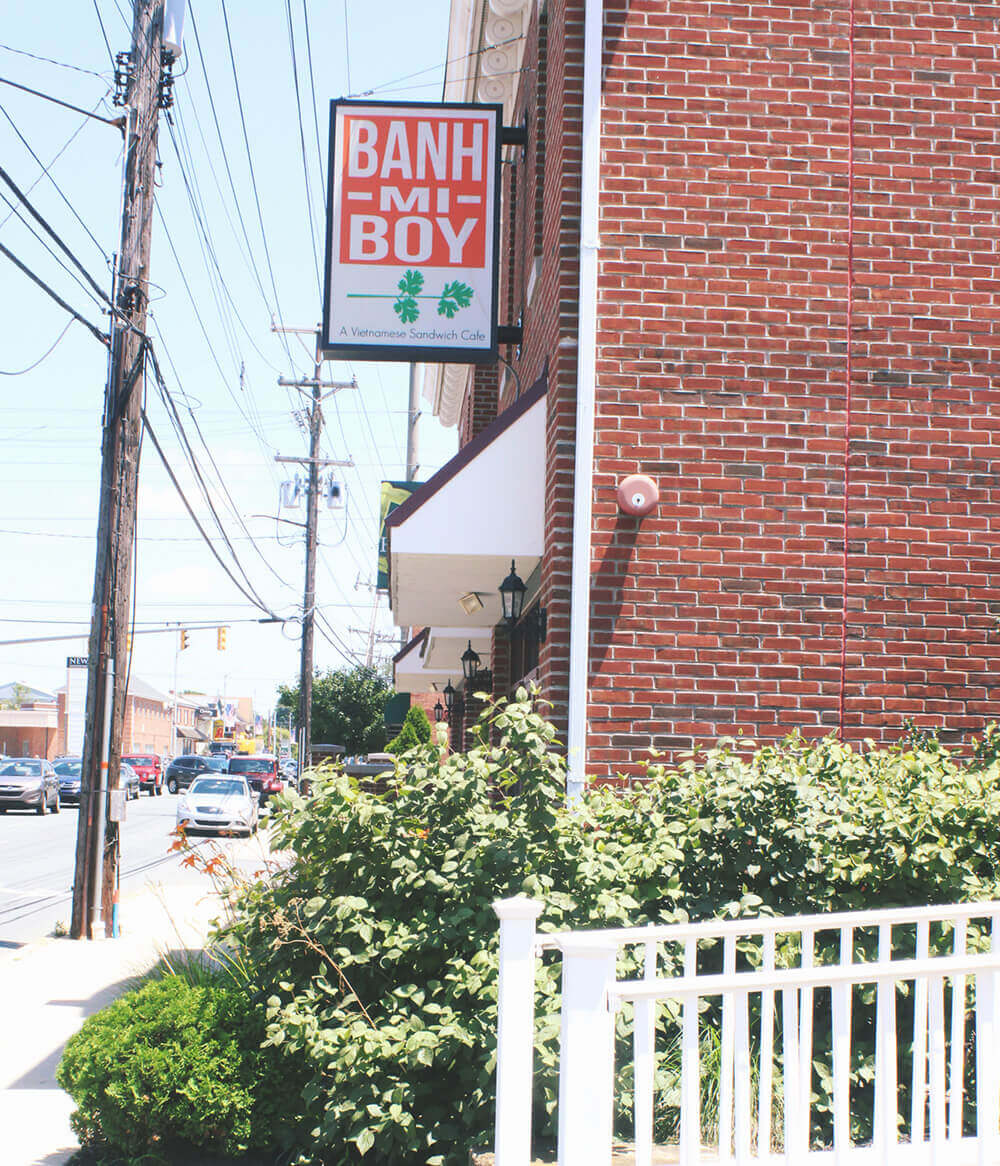 Banh Mi Boy
209 East Main Street, Newark DE, 19711
website | facebook | twitter
Even though my parents moved to Delaware, I haven't really eaten at many places in the state. In fact, I don't think I ate out at all there. I packed my own lunch when I helped my parents move. #veganlife Another time I went down to visit and my parents drove me all the way to Victory Brew-Pub in Pennsylvania. Which is funny, since I went to this place alone. I picked up my Grandparents from the airport, I had everything planned out, but didn't take in consideration that my Grandparents move at a much slower pace than what I am use to. Both Jon and my parents are seasoned travelers, and we expect very quick pick-ups. Oh no- not my Grandparents, my Pappy requested a wheelchair, and it wasn't there when they got off the plane. Then when they finally got luggage (not many people that I pick up actually checks their luggage). My Nanna and Pappy described the airport as very fast paced, and I was thinking "duh, it's an airport!" Now, I know that isn't fair for me to say since my Grandparents grew up in a slow rural town, and I have almost always used high traffic airports (Philadelphia, Boston, Newark, La Guardia.) Hell, Orlando is a leisurely airport to me. Well once we got on the road there was a huge accident and we had to take a detour.
So by the time I dropped my Grandparents at my parents house it was 1:00 pm and the last thing I ate was a smoothie at 8 in the morning. I was starving and had to find a place fast. A quick search via HappyCow.com resulted in Banh Mi Boy. They aren't all vegan, but very vegan friendly. The menu is pretty small, sandwiches, salads, summer rolls and drinks. I apologize for the lack of photos (and having not so great pictures), I was just so hungry and rushed to get back home.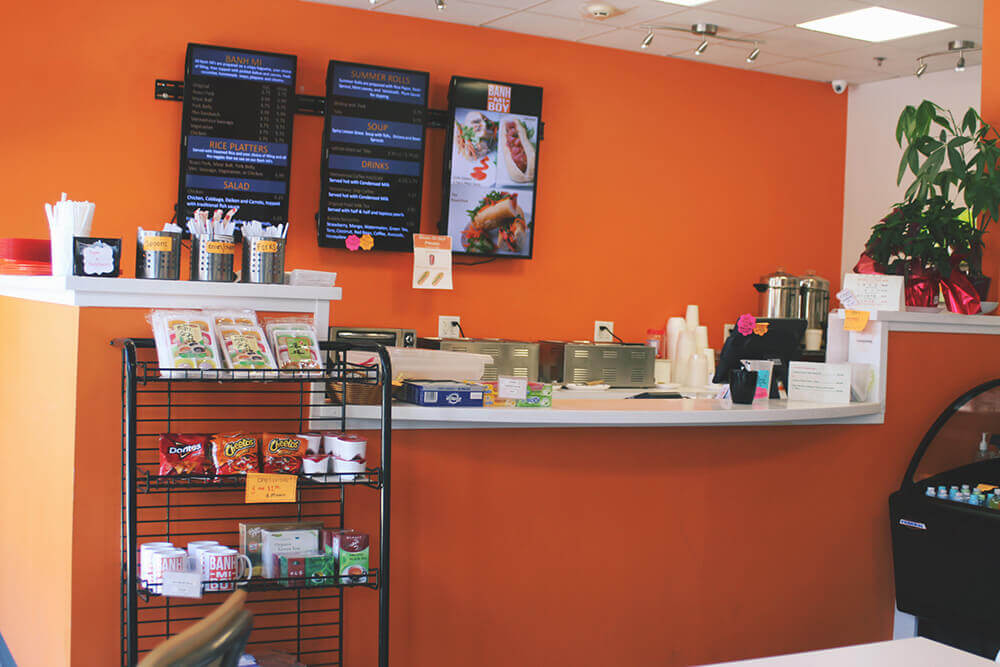 The store is located in the downtown area of Newark, so parking can stink. But you will be happy to take the time to find parking. This store has a pretty boring outside, but has a bright orange interior. There are tons of snacks and drinks to choose from. Some are healthy, some were the normal junk food. There was normal soda, or green tea. There was pretty much something for everyone.
So what's vegan? Each main option, sandwich, salad, and summer roll, has a vegan option. There is a tofu sandwich that comes with pickled veggies, homemade vegan mayo, on a crispy french roll. There is also a tofu salad, using many of the same veggies in sandwich topped with a ginger soy dressing. There are vegetarian summer rolls as well. They have some specialty drinks, but I doubt they are vegan. You could technically get their coffee without the condensed milk to make it vegan. They also have traditional bubble tea but that has half-n-half. They have other flavors, but it looks like they use powder mixes, which most likely will contain whey or some form of powdered milk. Sorry vegans, you will have to stick with canned drinks.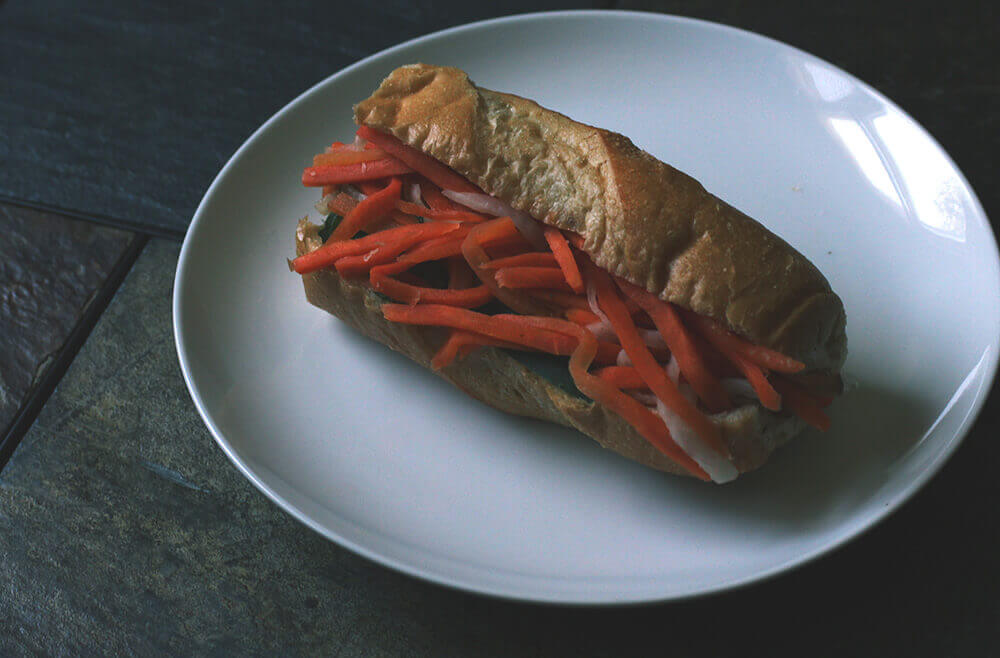 When I went there had a special lemongrass tofu sandwich, which was awesome. They sliced the tofu into long thin strips, and was well pressed. The pickled veggies were thicker than what I tend to like, but the bread quickly made up for it. Lately I've been getting lots of Banh Mi sandwiches that taste yummy but lack a strong roll. This one was flakey and full of flavor.
What I love about Banh Mi is that it isn't very fussy. You can bring someone and know that it will be a fairly safe bet. It is exotic and different, but is served is a familiar form to most Americans. I was originally planning on bringing my Grandparents to the place, but they insisted that they weren't hungry. I recommend checking this place out when you are in the area. You can even walk down the street to Brew Ha Ha and pick up a vegan donut made by Dottie's Donuts.