December 23, 2015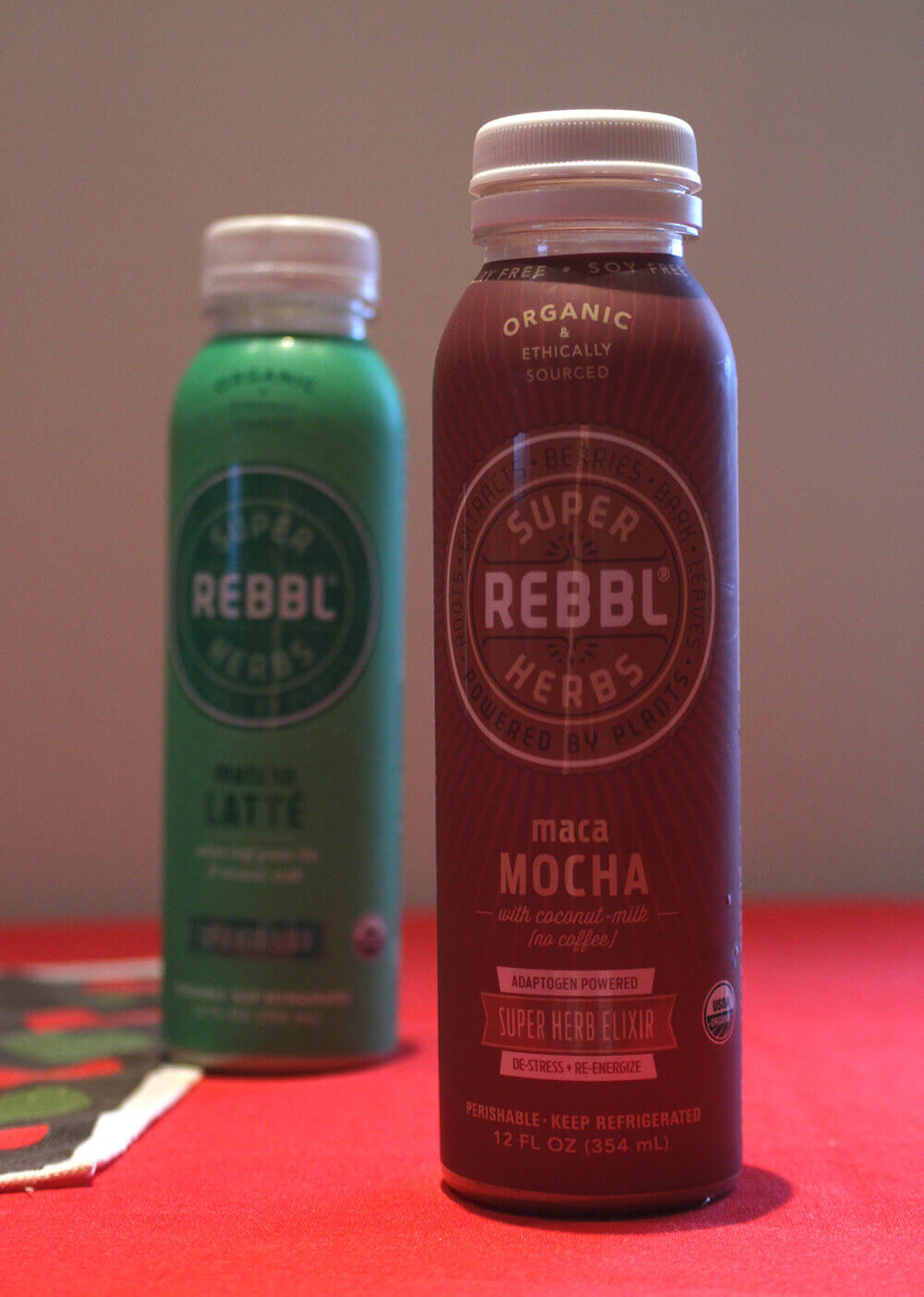 The other day I was at Whole Foods looking for some Eggnog, they were all out. I was a little crabby because that was pretty much why I went there. So I handle it the way I always do, grab a fancy as fuck drink. I love liquids, something about slurping up a liquid really makes my tummy happy. I also am a sucker for trying out new flavors and companies. I happen to notice a matcha latte, grabbed it and went to the register.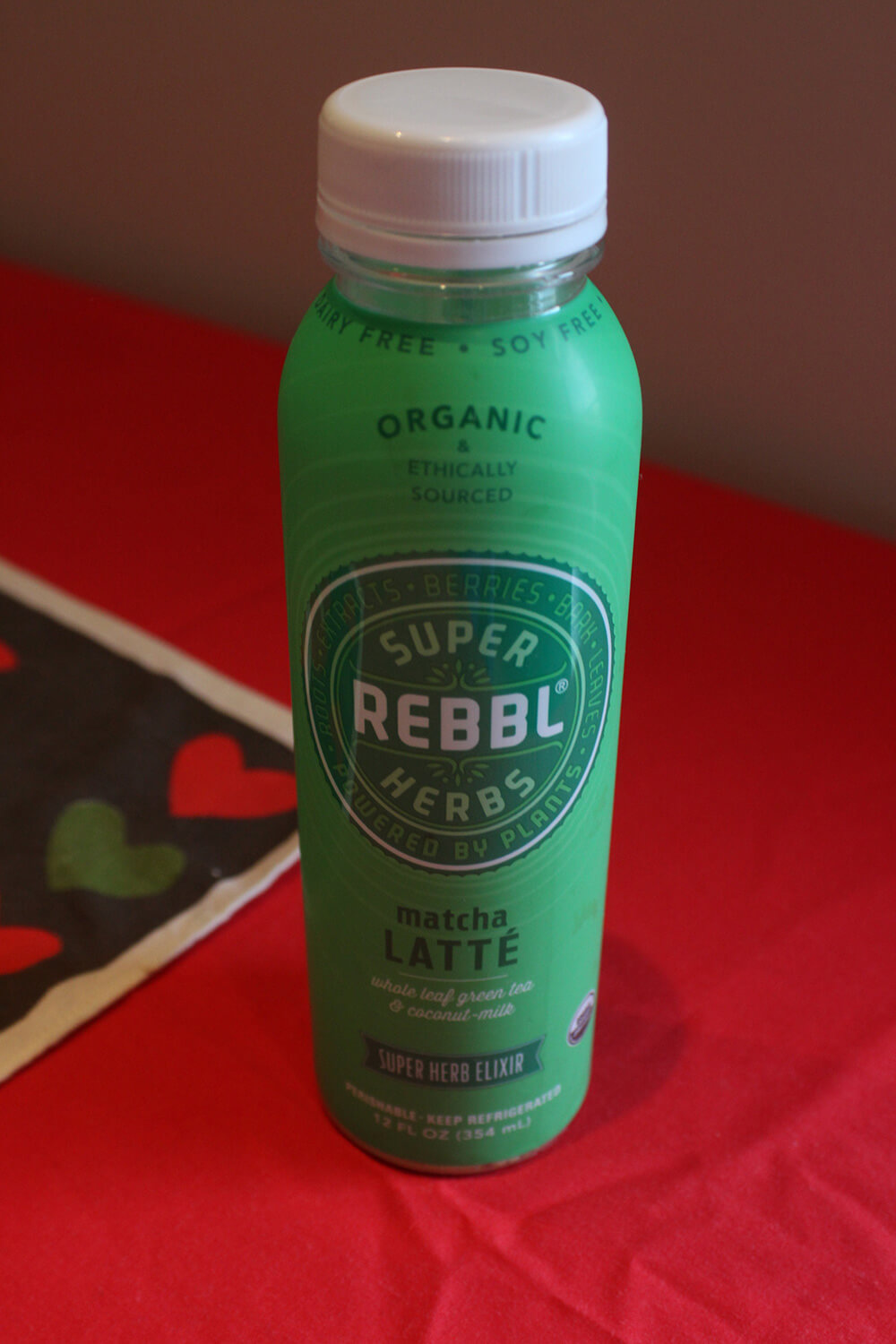 It has been awhile since I've had a matcha latte since it is something I kind-of have to make at home. There aren't many vegan matcha latte, which then prompted me to flip to read the ingredients- NOT VEGAN. I do that often when I am hungry, as it happened with Califia's Protein Drinks (which are now vegan). Luckily it was only honey in the matcha latte, which isn't the worst considering I still have some mixed feeling about honey consumption (I try to avoid it, but my husband doesn't so it kind-of sneaks into my diet from time to time.) I am pretty bummed since tea drinks love using honey, and it has been proven that it doesn't have any special effect on your blood sugar levels short term.
BUT the drink itself was amazing. If you are a "plant based" vegan and will still eat honey, I would recommend this drink. There are tons of flavors going on, and the coconut wasn't overpowering. I loved how much you could taste of the plants in it, and reminded me of the matcha spirulina shakes I have for breakfast. Well, that wasn't too far off since there is spirulina in the drink as well.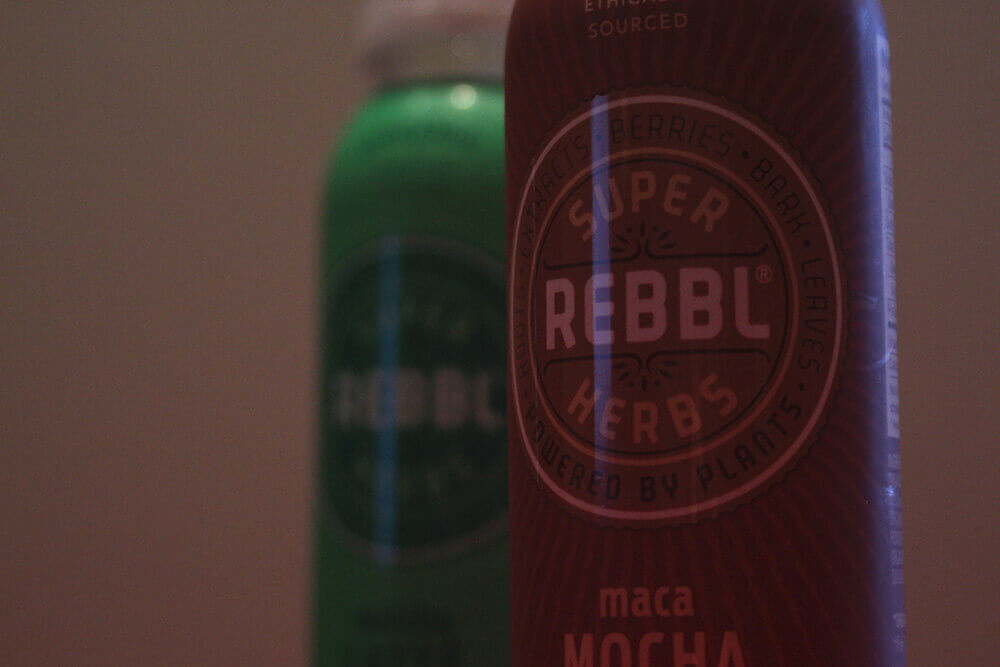 Since it was so good I went to the Rebbl website to see if all their drinks had honey. Turns out that they only put honey in their matcha latte and turmeric golden-milk. I noticed they had some maca drinks which I haven't had any maca in a while, and boy do I love it. I am haven't had it in a while since of the insane prices that happened last year. So I was irresponsible and ran back to the store after work and grabbed whatever they had- maca mocha.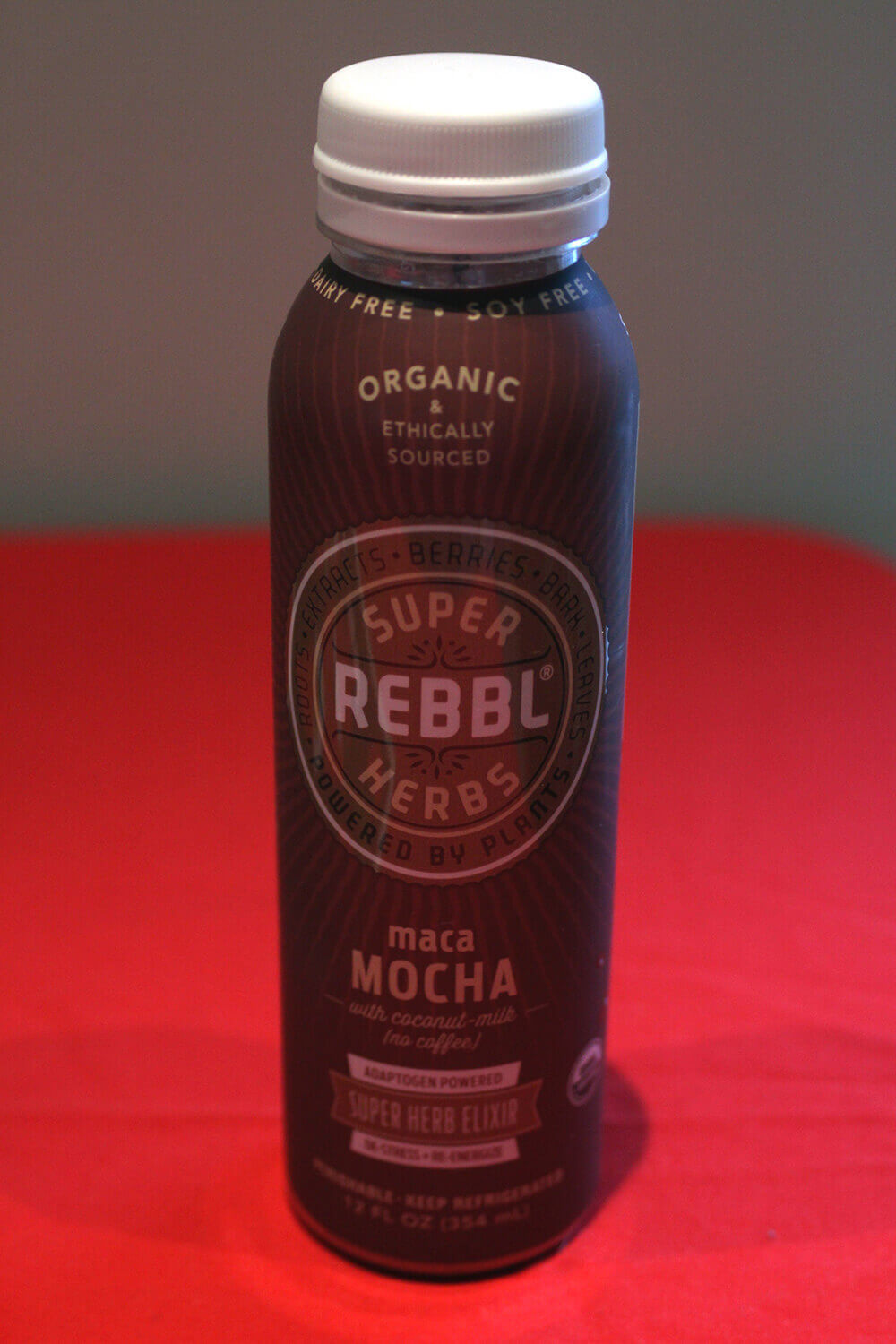 Let me say this is super amazing. I think I will be poor because I want to drink this all day. There is no coffee or cocoa (or not much cocoa) in the drink, which I think gives it such a great flavor. They use chicory root, which is known in the USA in the south to be mixed with coffee during rations. Carob has a reputation of being crappy fake chocolate, but I like its richer flavor, especially with savory flavors.
I am really liking these drinks and the company seems pretty awesome as well. They seem to trying and make sure all food is fair trade, and they donate 2% of the sales to Not For Sale. I hope I will be able to try their maca cold brew, reishi chocolate, and ashwagandha chai. I am bummed about the use of honey in their matcha latte and turmeric golden-milk since I liked the matcha, and the turmeric drink looks pretty tasty. I really hope they change the recipe at some point, but for now I'll stick with that maca mocha.
*NOTE* After writing the rough draft I went to Whole Foods AGAIN and found the reishi chocolate. It was awesome as well, and pretty much satisfied any chocolate milk cravings. The drink was super decadent and would probably taste great if it was gently heated to make a hot chocolate. Although it was super awesome, it was a dynamic in flavor as the matcha or maca mocha drinks.