February 22, 2016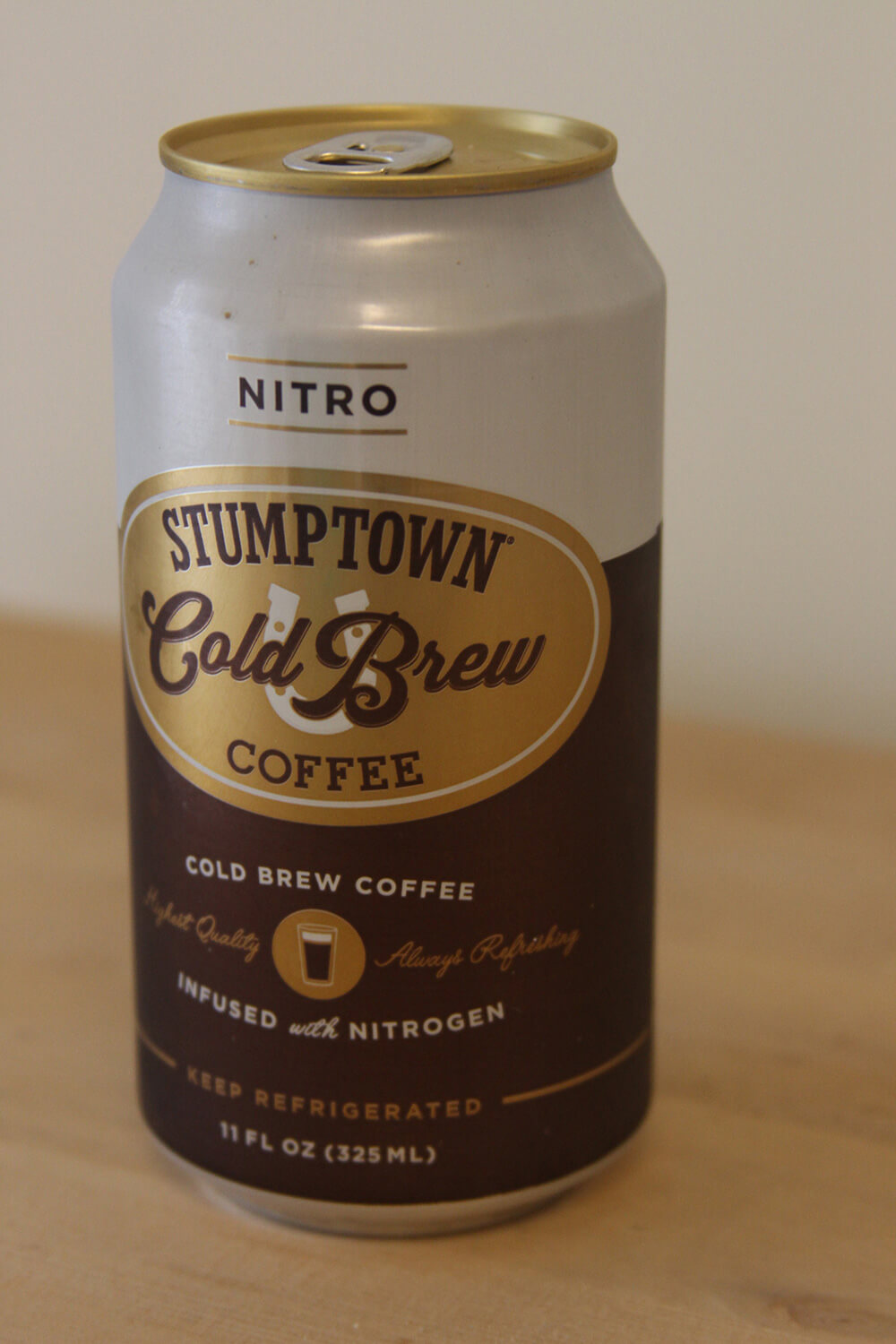 If you haven't already guessed, I love coffee. I love liquid snacks. I mean pretty much all these vegan snack attacks have just morphed into posts about coffee, liquids, and chocolate. Okay, well, I will do a spoiler and say I will be posting a review on the new Ben & Jerry's vegan ice creams, but for now I have this coffee. What makes this drink so special is that it is nitro infused. Being the shameless hipster that I am, I am go ape shit for nitro. If I am at a brewery and they have something nitro infused on tap- I get it. I've heard about how some places are playing around with nitro infused coffee, and I so desperately want to find a place that serves it- which there are, I just need to get my butt to one.
But until the day I get my shit together in Philly I have this- Stumptown Cold Brew Nito Infused Coffee. I found this can at Whole Foods, which makes it easy for people across the USA to get a hold of. If you aren't aware of Stumptown as a brand, well, it is probably because it does have a little bit of a hipster niche. Their website mostly features a sparse set up that is uber trendy. They have 12 oz of beans for $18 and tons of overpriced gift sets. They have a handful coffee shops scattered across the USA, but mostly located on the west coast.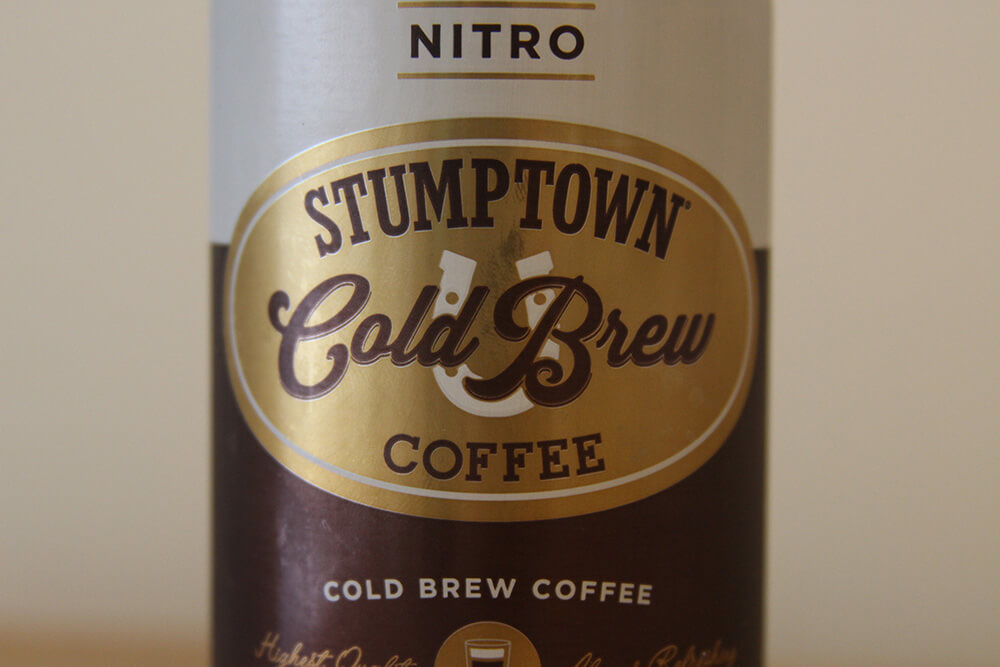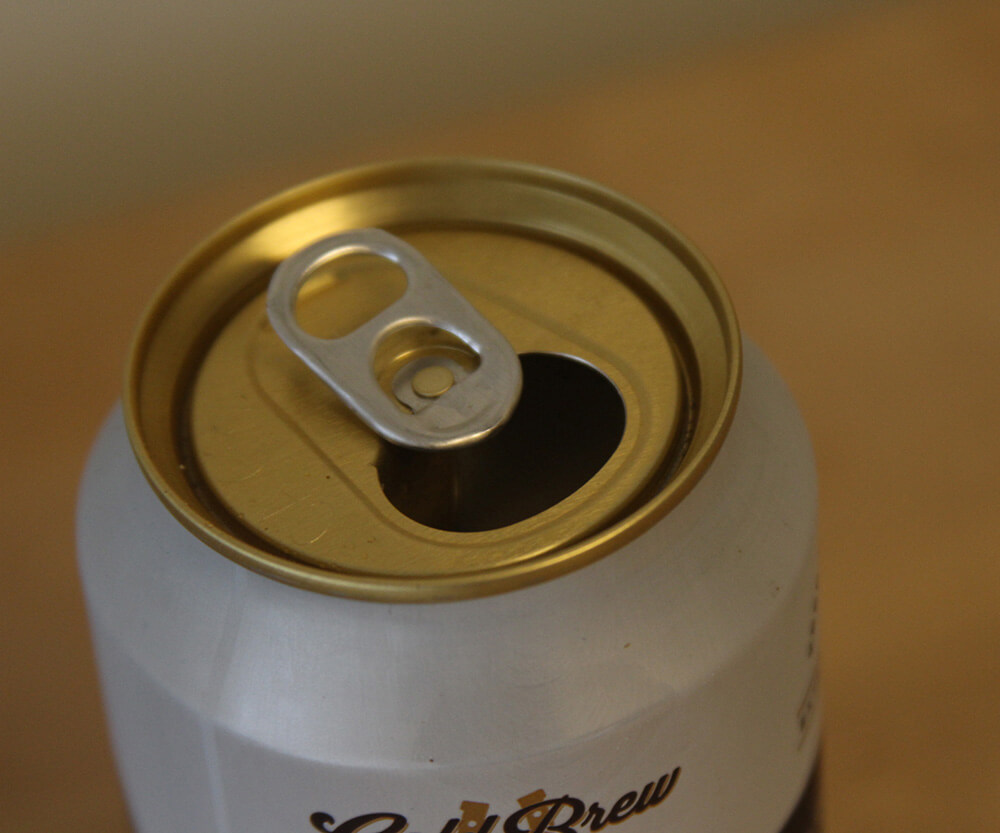 I am not usually the type to encourage overpriced items that appeal to people by creating exclusive products, BUT IT'S NITRO INFUSED! I couldn't get myself to drink coffee in a can, so I poured it into a glass. There was a beautiful head on coffee, and it lasted for a good amount of time. The bubbles definitely added some great body and some flavor as well. The whole thing made me think of espresso stouts, which makes this drink a great beer substitute if you are coffee stout fan. I really enjoyed this drink, which really makes me excited to try out a nitro infused coffee in a coffee shop.
Downsides? Hands down, the price. Whole foods is selling this coffee for about $5 and I am not sure why. Let's put it this way, I've bought 4 or 6 pack beers that are nitro infused for $10 or maybe $15. So what is making this coffee $5 a can? It doesn't add up. Sure maybe there is something special. Maybe the coffee plants have people message their leaves? Maybe there is something super duper special about keeping the nitrogen in the coffee compared to beer? I don't know.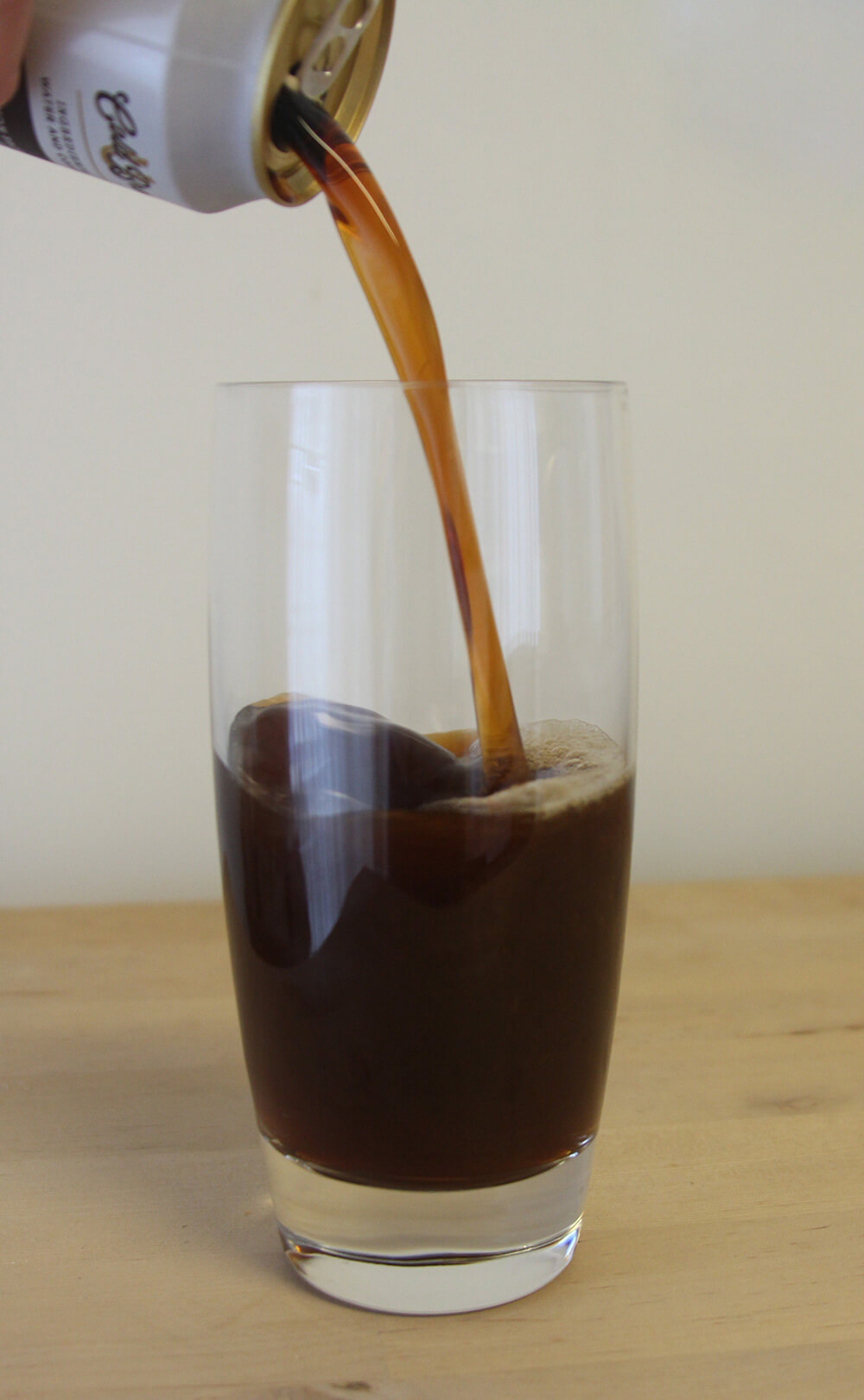 I probably won't be buying this coffee again, mostly because of the price. Seeing some of the coffee shops in Philadelphia, their freshly tapped nitro coffees are cheaper than this can. If I lived in a small town and couldn't ever get my hands on something else, maybe I would think about buying it again. Also keep in mind that some coffee shops use the nitro infusion to make lattes with dairy milk, so keep that in mind and make sure you ask before buying.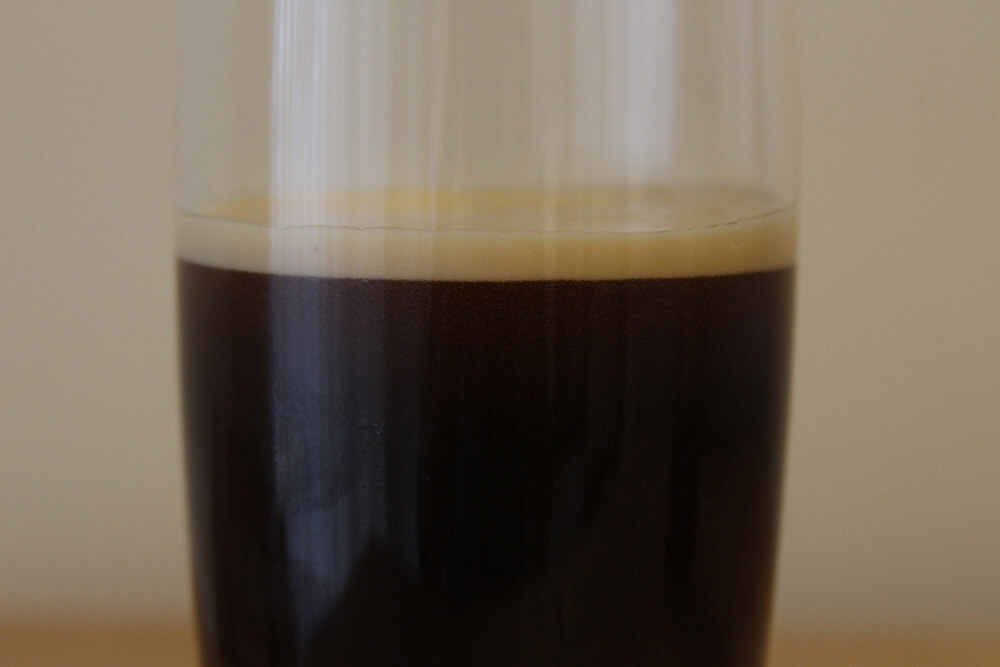 So how about you guys? Anyone heard about nitro infused coffee? Or have tried it?