December 17, 2014
I first heard of Loving Hut from Eat Your Kimchi. They visited one of the Korean branches that catered their menu to have more traditionally Korean foods. The name and logo looked familiar, which I later found out that there use to be a Loving Hut chain on South Street in Philadelphia that I would pass by on a weekly basis. I never had the chance to eat there before it closed down. But I always wanted to give this all vegan chain a try.
When I flew into Orlando to visit my Grandparents, I knew I wanted to go to a vegan restaurant before heading down to a small town. By chance I found out that there was a Loving Hut in Orlando, about 20 minutes away from the airport. Unaware of how the chained worked, I was surprised to see absolutely no Korean food like in the Eat Your Kimchi video, nor did it look like that restaurant. When I returned home, I learned a little bit more about the chain.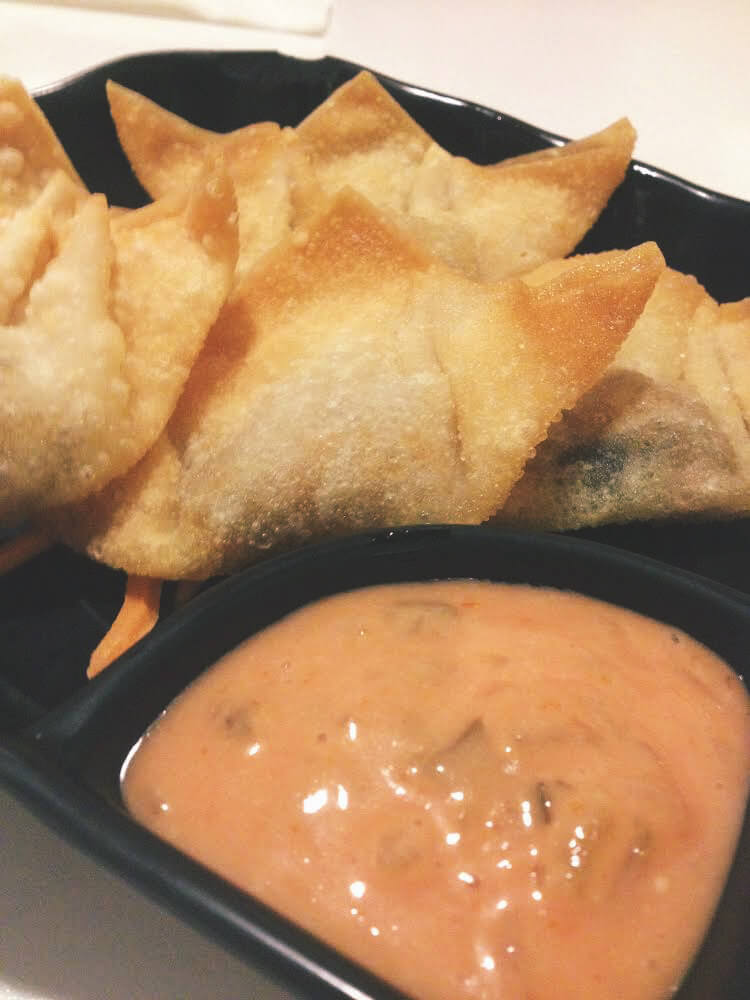 Loving Hut is owned by spiritual leader Ching Hai. She leads the spiritual movement called the Quan Yin Method, in which one of the rules is that followers maintain a vegan diet. Loving Hut was opened to show the world how delicious vegan cooking could be. As a marketing tactic, all stores are allowed to alter the menu. This is great to make the menu reflect the tastes of each region. For example a vegan living in Korea might want Korean styled food over a vegan burger. The downside is that not all Loving Hut chains are created equal. I've read reviews that the Philadelphia Loving Hut was embarrassingly bad.
The setting of restaurant was pretty laid back, and reminded me of most Chinese and pizza takeout shops in New Jersey. The store had posters hanging with Vegan "celebrities" including Leonardo da Vinci (which he wasn't rumored to be vegan, just a vegetarian). There was also a big flat screen TV showing videos of Ching Hai. Aside from the videos, the atmosphere was very open with a wonderful server who was happy to ask where all guests were from. I assume that they got lots of people who were traveling to Disney World and other theme parks.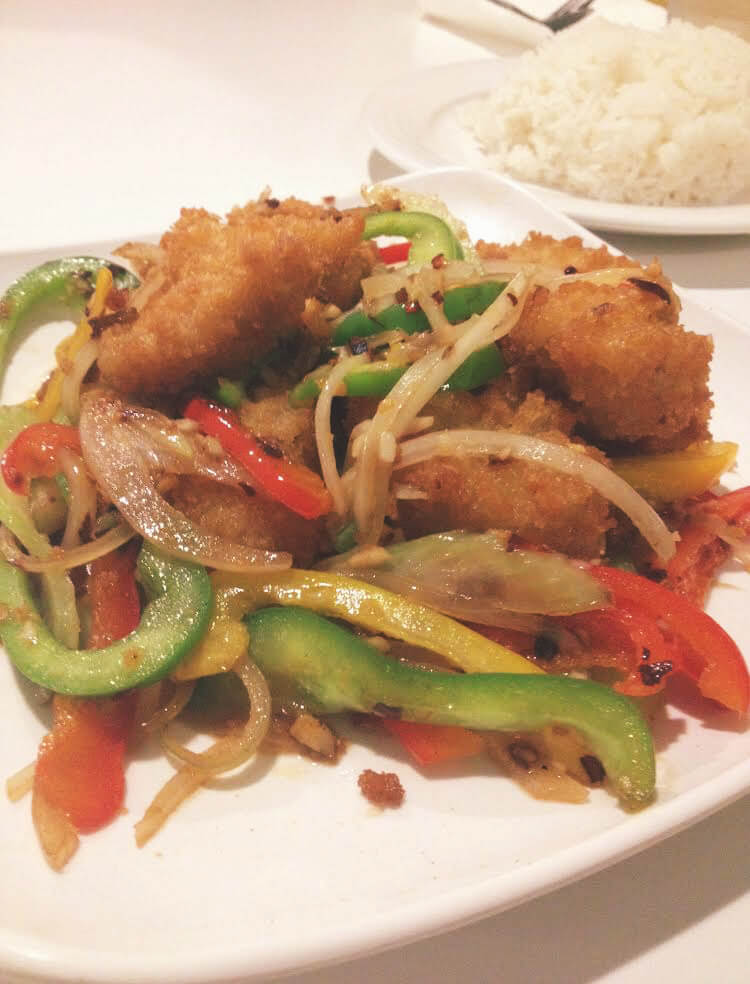 This location carried foods that had Southeast Asian influences and some Americanized foods like burgers. We were pretty hungry so we got the Happy Half Moon wontons. They were perfectly deep-fried, the wraps weren't chewy or oily. This would be a dish I would of recommended to anyone who enjoys dumplings and wontons.
I got the King Spice Cha Cha, Oyster Mushrooms that have a spicy breading and are deep fried. They are served with sauted peppers and onions with a large scoop of rice on the side. Everything was a little more oily than I was use to, but never overwhelming. There also wasn't too much food, just enough for one really hungry person.
My husband got the Lemongrass Noodles, which had a faux beef topping the noodles. Even though my husband isn't a huge faux meat person, he loved the dish. For anyone who doesn't like faux meats or TVP, there is a tofu option. The noodle to protein ratio might of been a little high, but it didn't seem to bother my husband.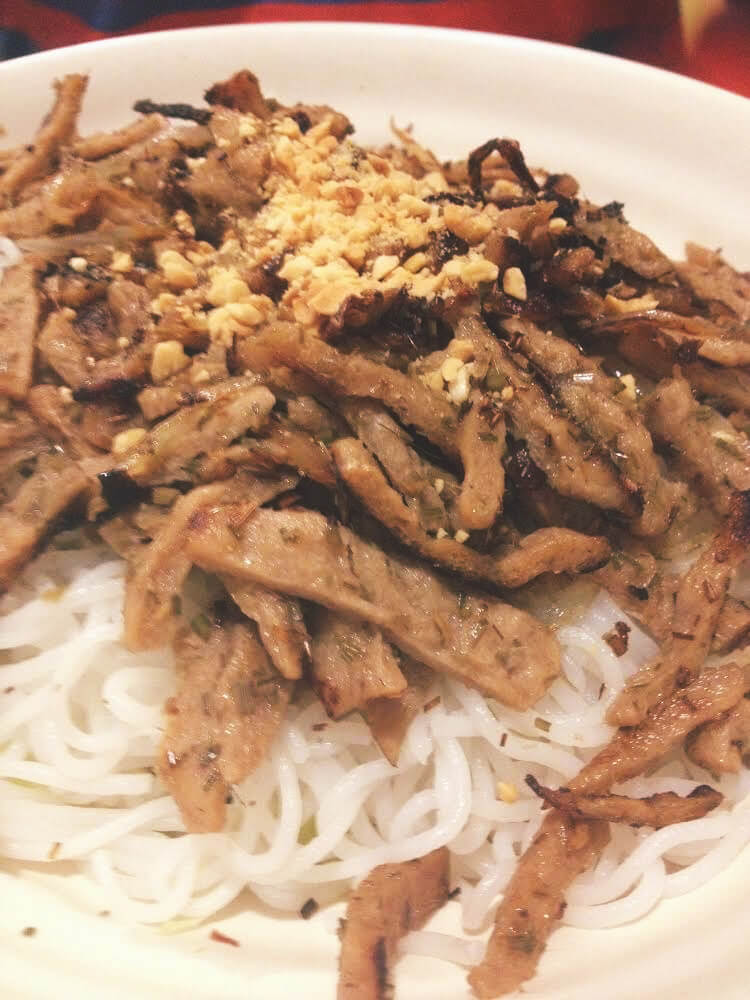 We finished the dinner with an avocado shake and rose cappuccino. The avocado shake could of been better, as it was little watery. The cappuccino was delicious, not too sweet and it didn't have a pool of syrup on the bottom of cup. The rose flavors actually worked well with the espresso. Although there wasn't enough foam to make it a "cappuccino," it was a pretty tasty latte.
If I had this restaurant nearby me, I would get all my takeout from it. Sadly, even though the staff was very open and welcoming, I didn't like the atmosphere enough to come back and sit down. It was fine since we was a stop in between traveling.