January 15, 2015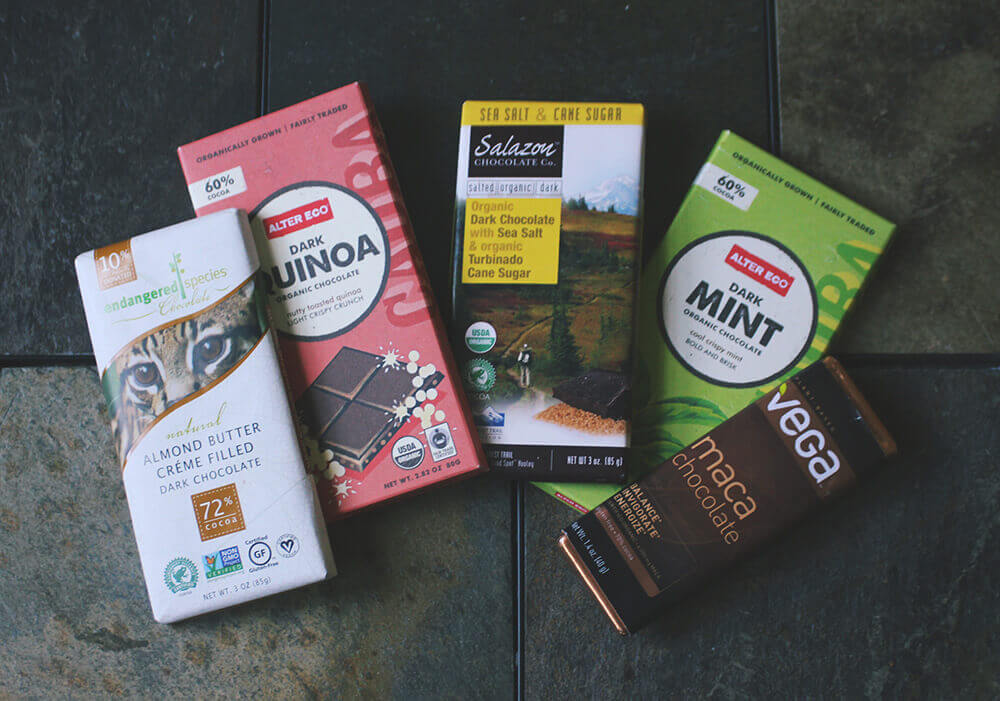 Santa was quite nice this Christmas season! And by Santa, I just mean my husband. He looked at the back of all the different chocolate bars in the store to find ones that were vegan for me. I then pointed out the little vegan icon, to make shopping a little easier for the future. Best thing about this review? It is just in time to Valentine's Day, so you know which chocolates to buy your boo.
The first bar I'll talk about is the Salazone bar. The flavor was Organic Dark Chocolate with Sea Salt & Organic Turbinado Cane Sugar, I know it just rolls off the tongue! The Salazone company says that they don't do a milk chocolate bar, which is funny since this bar tasted so creamy. This bar probably had the most sugar and fat in it, but it well worth it. I found it hard not eat the entire bar at once. The chocolate melts beautifully in your mouth, and gives little bursts of salt in the process. I might have to buy another one soon.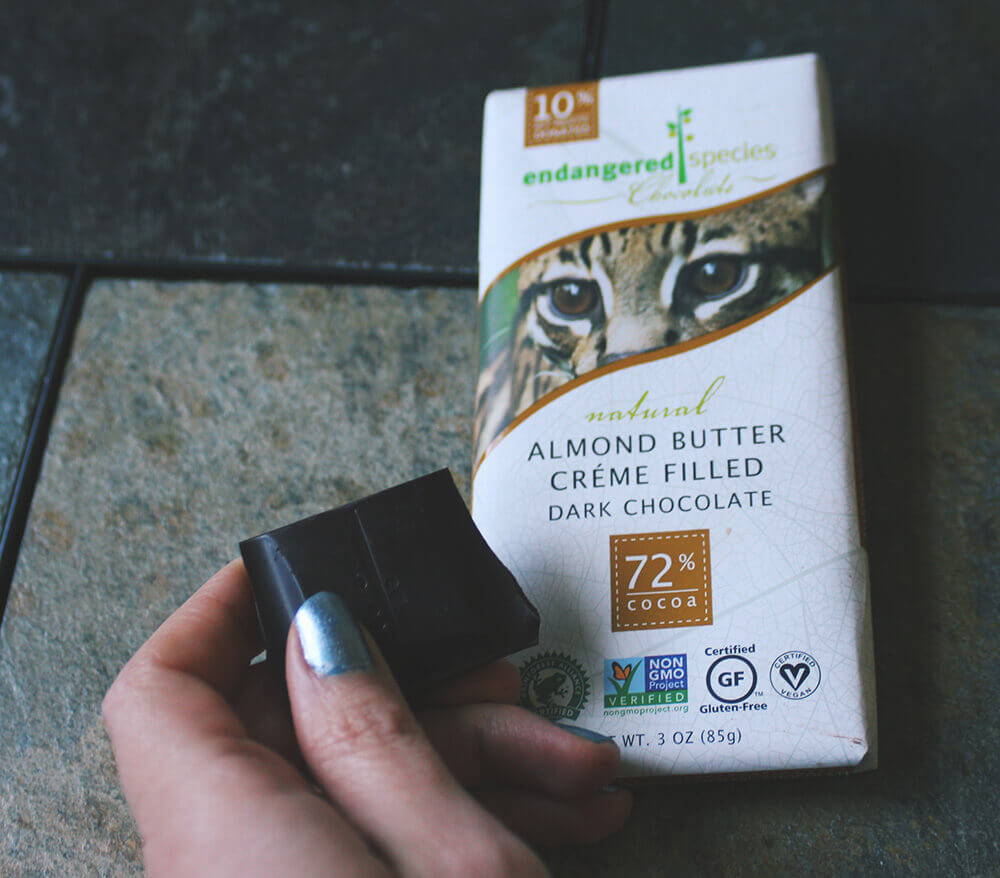 I've tried some of the Endangered Species Chocolate bars, in particular the vegan creme filled line. I found them fairly disappointing, so I was little bummed that this came in my stocking. But I was really surprised by the Almond Butter Creme Filled bar. In the past most of the creme flavors disappear in the chocolate. But the almond butter stands out enough while working with the chocolate flavor. I would honestly buy this flavor again.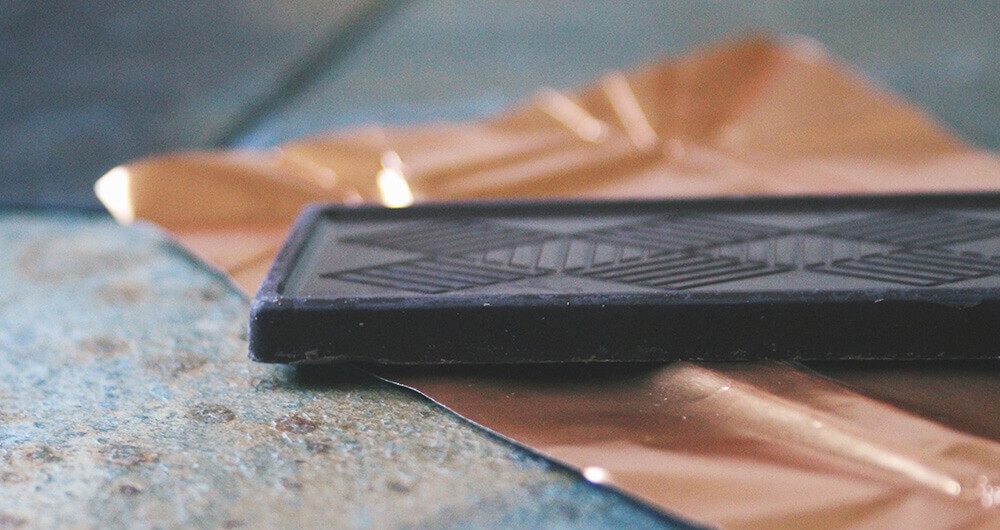 I love Vega's protein powders, I just wish they weren't so expensive. They work with lots of different bloggers, and I see their products on social media all the time. So their Maca Chocolate Bar didn't get past my radar. I love maca, and I love maca paired with chocolate! When I finally saw this on sale in Whole Foods I had to grab it. Out of all the bars this is the most like a "candy bar." My only complaint is that the bar did have a little bit of grittiness to it. But I would still snatch up another bar if I see it again.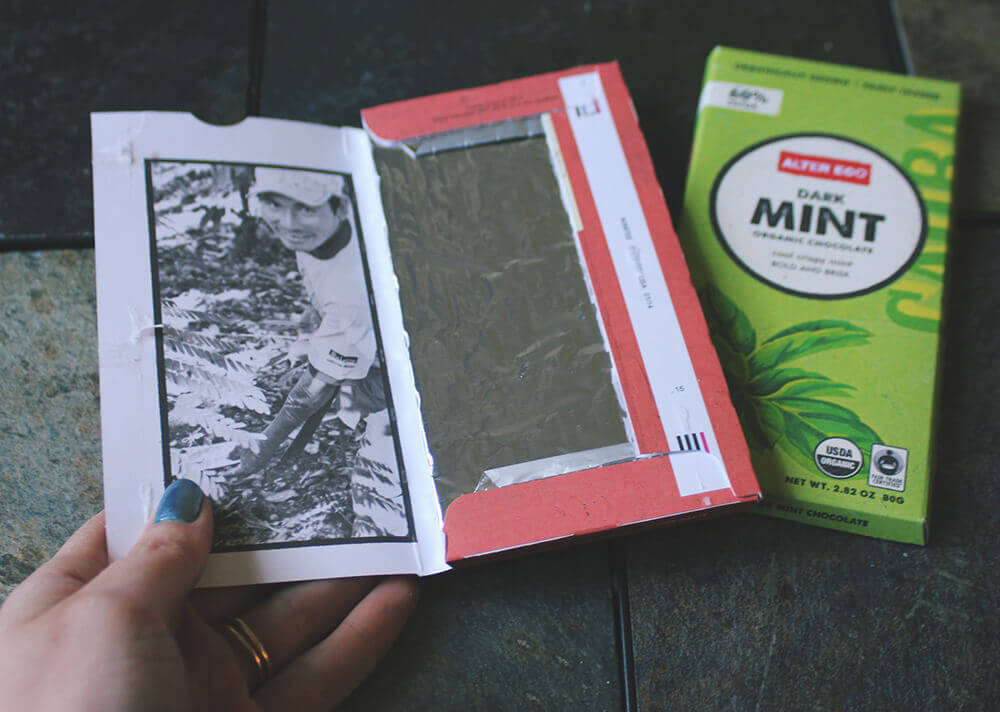 I think I remember eating the Alter Ego Dark Quinoa in the past and thinking it was too fruity. But that was before I knew the difference between cocoa and cacao. I think there is a little bit of a shock when eating cacao for the first time. It taste so similar to chocolate but there is a clear difference in taste. Now that my taste buds are seasoned, I really enjoyed this bar. The quinoa give a nice puffed crunch to the bar. The chocolate is shiny and have a nice snap to it.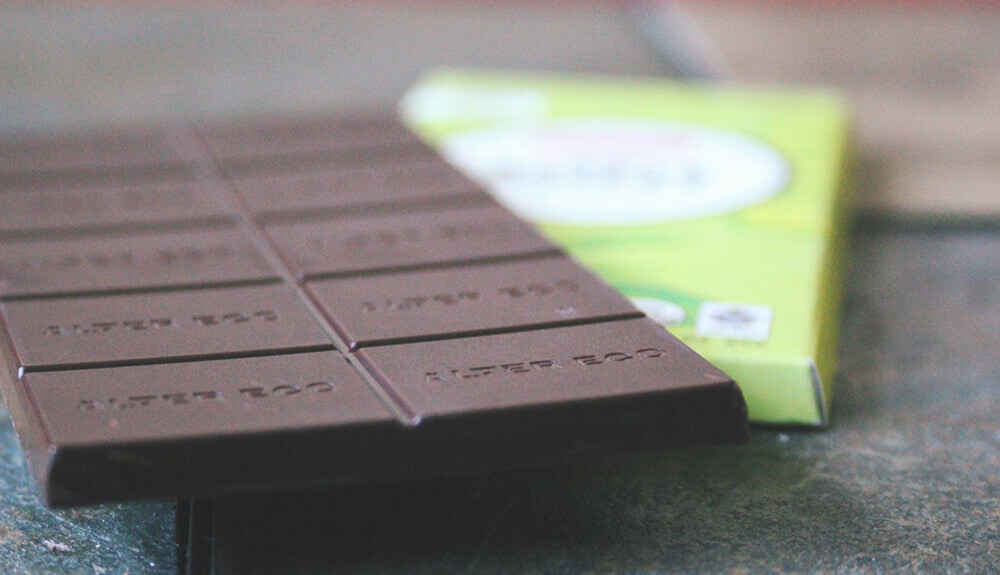 What about the Dark Mint bar? Well, it is a little bit of a mixed bag. I think the flavor was great, not too minty. But I was put off by their little mint crystals. I think I would of liked big chunks that you would see in peppermint bark. But the minty candy pieces are as small as turbinado sugar, so it tasted more like undissolved sugar.
Overall? I think my least favorite bars were the alter-ego bars. If I am going to spend $3 on a chocolate bar, I would stick to the first three brands as I found them the hardest to ration.