September 23, 2014
I am in love with a new Korean drama- Master's Sun. It has one of my favorite actresses Gong Hyo-jin. She is an amazing actress, who can play a shy, kind-of hearted girl or a hard-ass gang master. Most Korean shows have various elements that make it hard for a Westerner to watch. They are usually a little sexist, slow moving, drawn out, and the girl AWAYS gets with the asshole guy. Master's Sun probably will have the lead actress get with the asshole guy, but they set it up in a way that makes it understandable (and funny). The show is quite polished and well written. Heck, I even got my husband to say he would watch it with me.
The story is of Gong-shil, who sees ghosts. She found that being able to see ghosts has prevented her from leading a normal life, and finds herself as a maintenance woman at an apartment complex. One day she bumps into Joong Won, a rich and snobby business owner. Whenever she touches him, the ghosts disappear. It is a really good show, and I recommend checking it out on Hulu.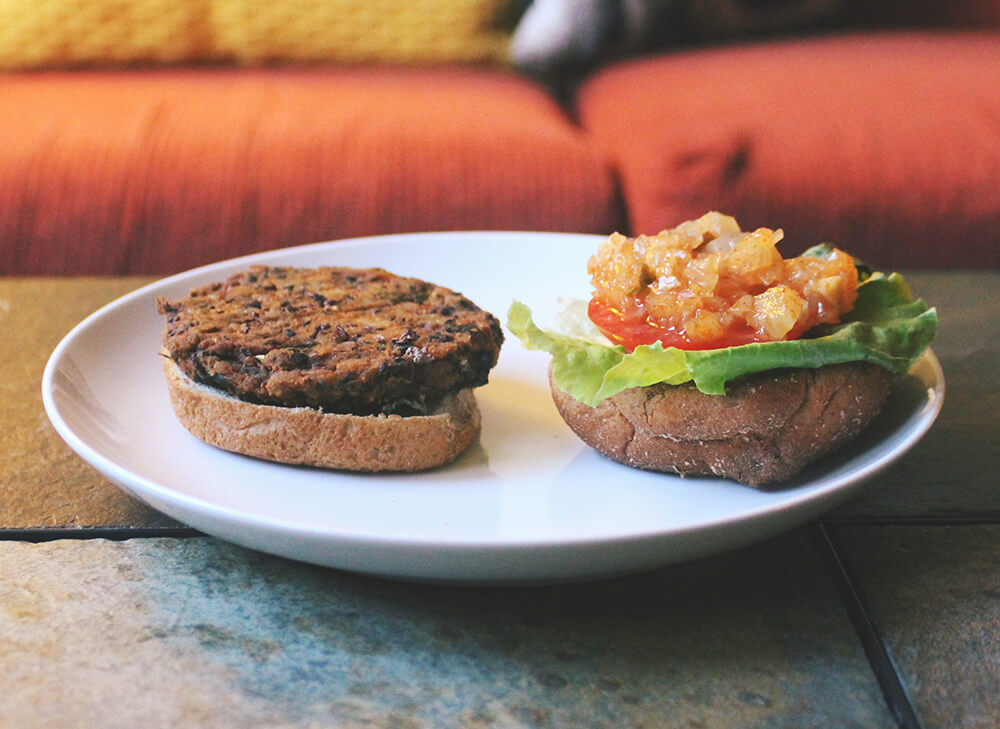 Okay, enough gushing about the show and start gushing about these burgers! I had adzuki beans sitting in my cupboard for months now. I wasn't sure WHY I had them, but they were sitting there, stewing in my mind for ideas. I finally thought burgers would be the best. And I figured I would make them with some gochujang paste for a kick.
I tried to keep it to ingredients that you would find in a Korean kitchen. Some might be a stretch but they are pretty accessible to Westerners. I was afraid that the burgers would fall apart, but they are actually more sturdy than the burgers I based the recipe on! I am guessing it was the mix of seaweed and short-grained rice.