March 17, 2016

Papa Ganache
106 Main St, Matawan, NJ 07747
website | facebook | instagram | twitter
It is weird that I get so excited about vegan bakeries but always get reminded that I don't actually liked them much? I think it has to do with the fact I grew up with home baked goods. I never really got the prepackaged cupcakes or cookies, so maybe I lust after bakeries since it was something my friends always did. Or maybe it is because I grew up in a very heavy Italian area and just never liked those cookies? Or that I am super specific about what I want from a baked good? Who knows, but what I do know is that we need someone else to bake a cake for special occasions from time to time. When I had my wedding, I remember trying to find a place to bake our cake, I wanted to go with a vegan only bakery. There wasn't anything nearby so we went with a regular bakery that was happy to make a vegan cake, and it was awesome. But if this place was open at the time, I would of been super happy to have the cake made by them.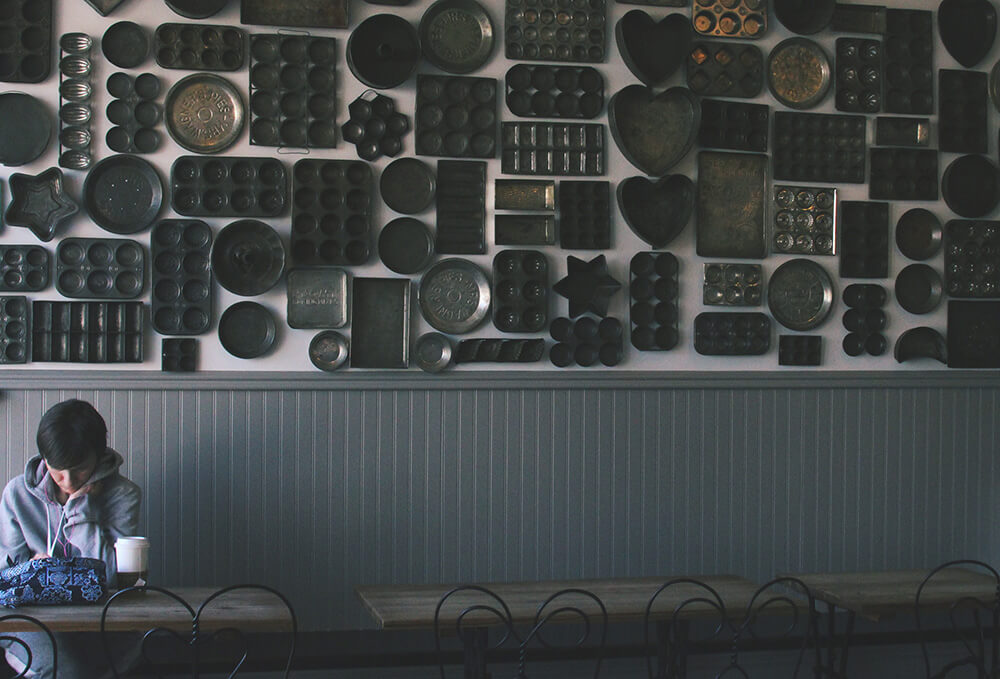 Papa Ganache is located in Matawan New Jersey near one of Alexa's favorite bars, so you could always plan a dinner of cupcakes and grab some beers afterwards. The store participated in Cupcake Wars, and have won! It is the People's Choice Awards episode, if you are wondering. The bakery does catered events, special orders, and sells wholesale baked goods as well. They also make some gluten free goods, though they are not an exclusively gluten-free kitchen. Not into baked goods? There is a small selection of savory foods you can pick up at the store. There are some soups that you grab and go, and their website lists other meal options. We personally didn't see many options but we came later in the day, so you might have to get there closer to lunch time or special order them.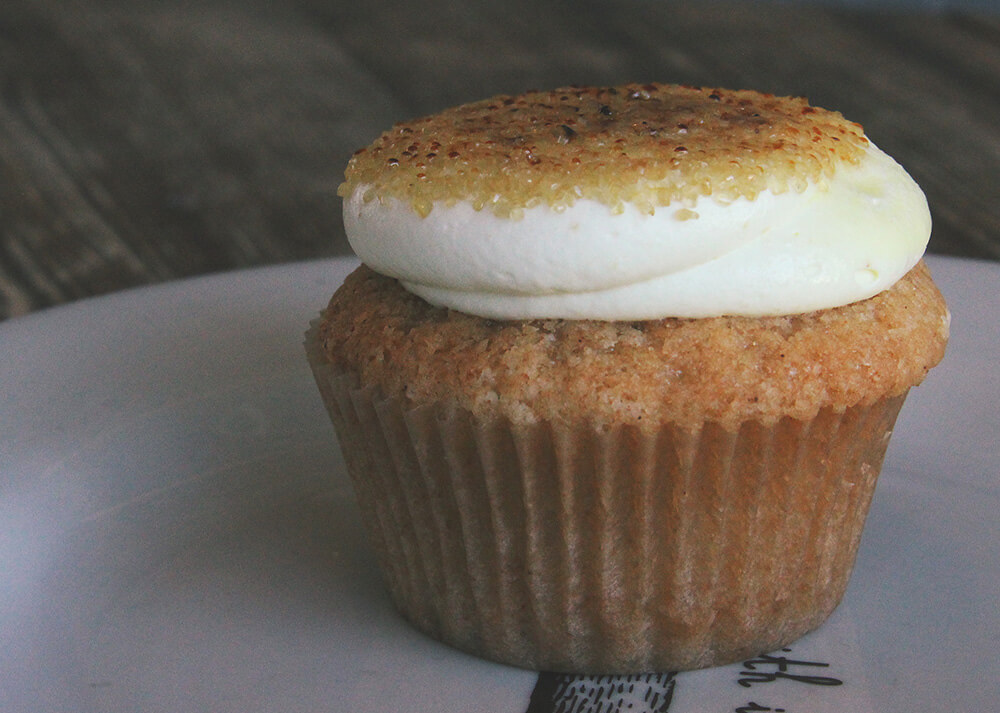 They have a huge selection of different baked goods to choose from, including an apple pie pizza. But seeing how they won cupcake wars we figured we should stick to their classics. They have a massive amount of cupcakes to choose from but we narrowed it down to two- the creme brulee and s'mores. The frosting was super whipped and kept it's structure. We were pretty excited and ate the cupcakes fast, but if you are eating there, I would recommend letting your cupcakes sit for a little bit so the frosting softens up.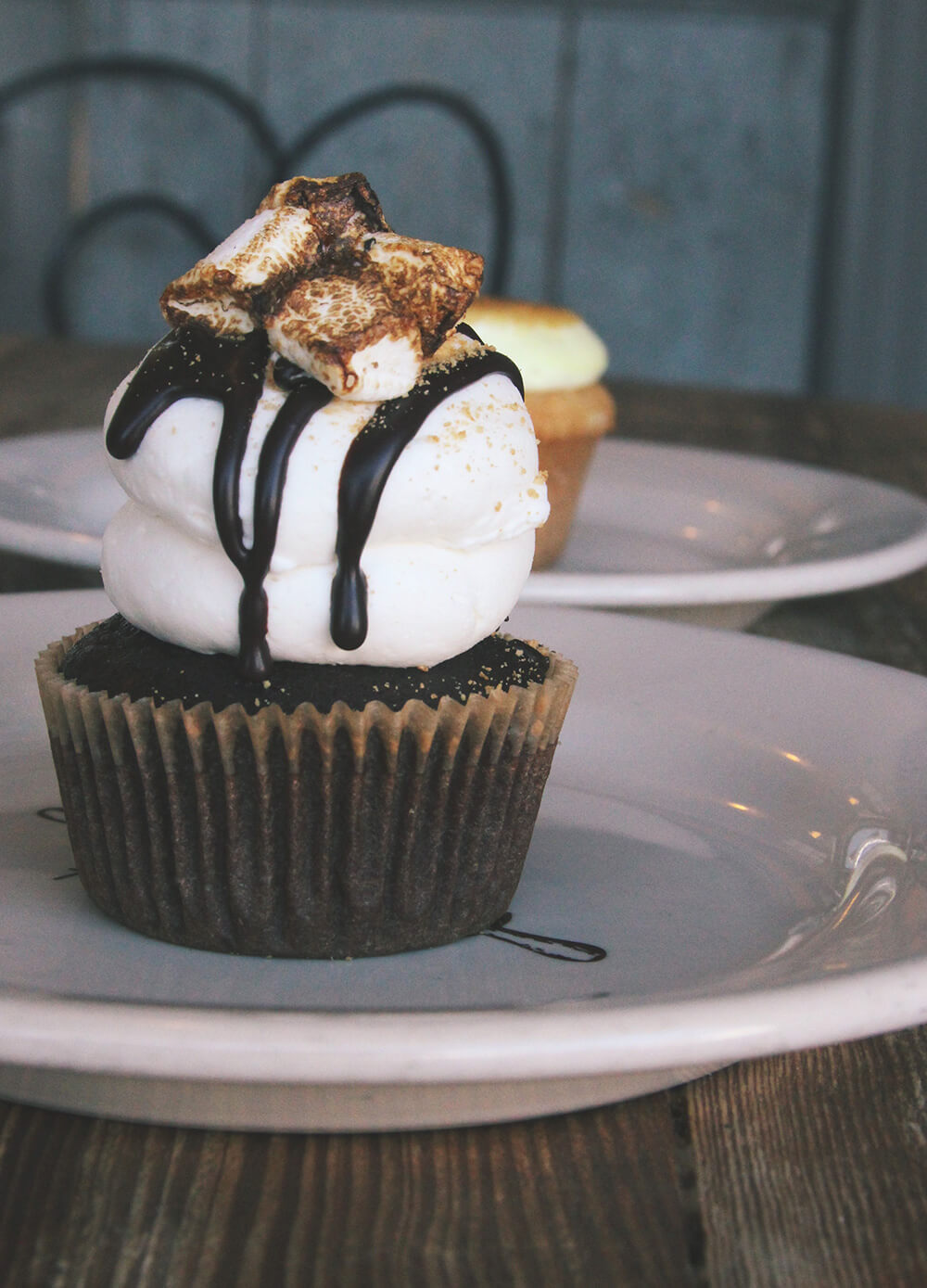 I personally liked the creme brulee cupcake the best. I like the frosting to cake ratio. They also put a small layer of sugar on top and melted it, so you get a delicious burnt sugar topping. Alexa was a little bit bias with the s'mores cupcake since it is her favorite flavor for everything. We both thought there was a little too much frosting on top, but still super yummy. We also got a sandwich cookie for Alexa's mother, which she seemed to enjoy a lot.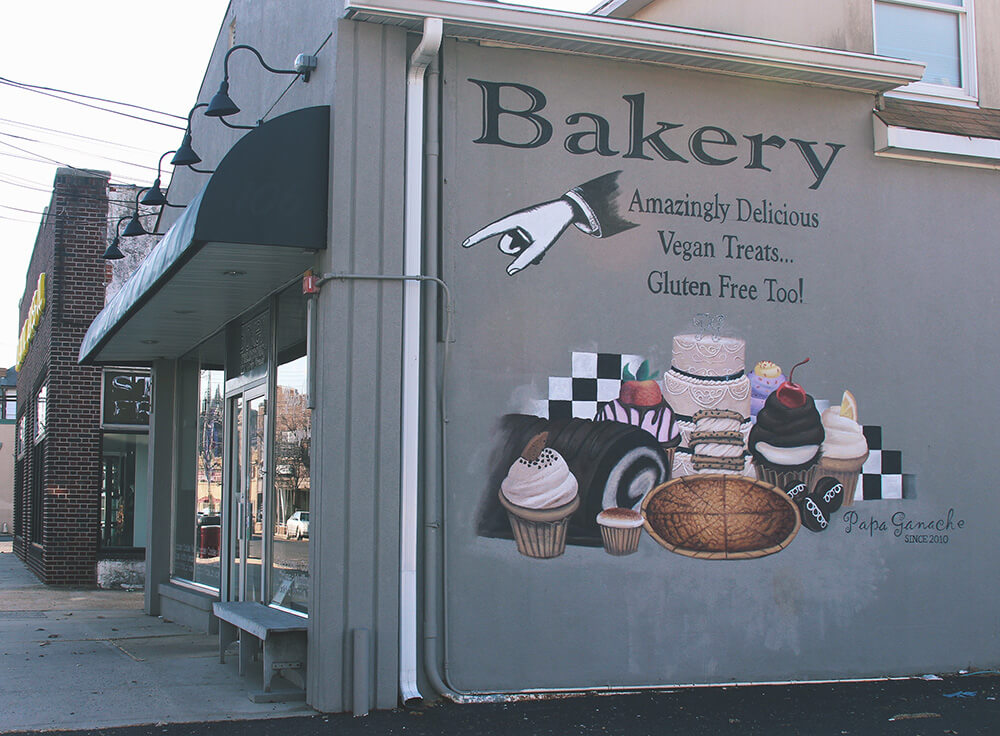 And if all these baked goods didn't put you in a sugar coma, they offer lots of vegan candies. Getting a stomachache yet? I actually liked this idea because they carried Premium Chocolatiers, an all vegan candy shop based in New Jersey. They are very allergy friendly, having nut and gluten free factory. You might of seen some of their candy from Vegan Cuts but if you want to buy it person, this is a place to go. I personally find their chocolate too sweet, but are great for little kids.
Overall, I don't see myself going to this bakery often since I am not a sweets sort of girl. But they do know what they are doing and have classic all American baked goods. I always love the idea that bakeries give a person the option of just buying one cupcake instead of making a batch of 12. I also know where to go for my next cake for a special event.