Naturally Sweet Desserts
Philadelphia/Cherry Hill Area
website | facebook | twitter
I love it when I randomly find new local businesses, which is why I kind-of like the new "Hatchery" in Whole Foods. They bring smaller businesses out into the front for people to see. Truthfully, I love the idea of farmer markets, but I never go to them. Why? Well, I don't like getting out and about after work hours and I am usually tied up on Saturdays with my CSA. So I think the Hatchery is able to hit a wider range of people, or catch the attention of people who are waiting in line (which was myself today).
I was looking for Follow Your Heart Ranch Dressing, I didn't find it. A little bummed I went to pay for the few items I had and saw the word "vegan" at the hatchery stand. Oh yeah? What's going on here? A small bakery was set up with some cupcakes, brownies, and little pies. Naturally Sweet Desserts is a small bakery that is starting up. You can find them at various events, farmer markets, and they have a delivery service.
So what is special about HER business? Well, it reminds me a little of Sweet Freedom, lots of natural ingredients and not too sweet, but Naturally Sweet isn't as "free" of allergens as Sweet Freedom. For example, I ended up getting the PB brownie which has peanuts and wheat. But the ingredients list is fairly short- whole wheat flour, cocoa, peanut butter, avocado, hemp milk, turbinado sugar, coconut yogurt, applesauce, spices, and flax seed.
How was it? Super fudgy and yummy. I personally love a fudgey brownie. It is also super filling. I could only eat half of a brownie at first. My only complaint is that it had a little bit of a bite. I am thinking maybe she had a little too much ginger in the mix? But if I walked by her stand in a market I would totally grab something again. I paid $4 for this brownie, and seeing the ingredients list, I have no problem with that. If you want an even better deal you can buy a dozen from her website for $29.50, saving you $18.50.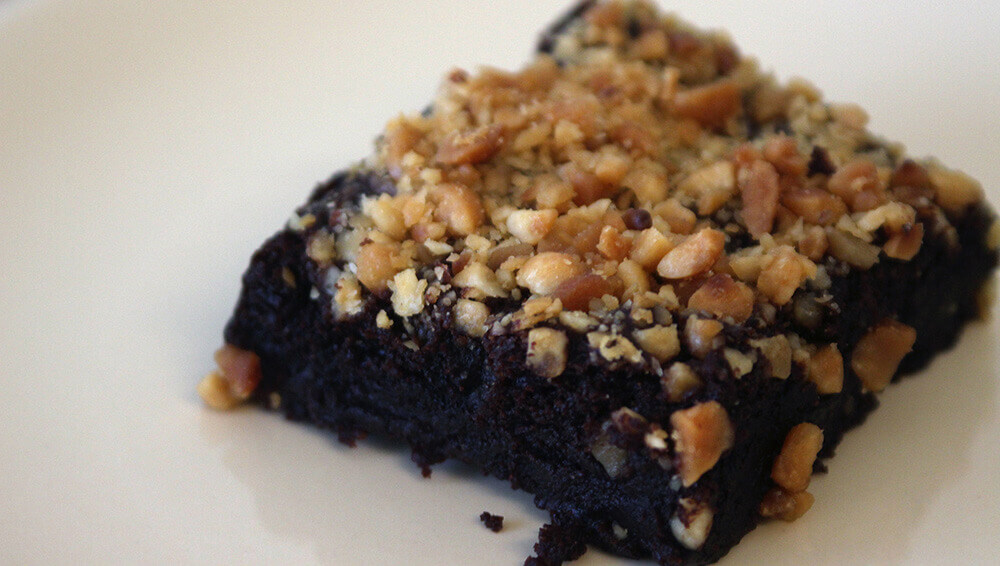 The downside is that this is a small business that is starting up. So you can't just walk into a store and buy one brownie. As mentioned she has been going to farmer markets, and looks like delivering to a few other sources (like a CSA). You can go to their website to see which events they will be at, and their facebook page as well. But when talking to the owner today, I saw that she was mostly planning on doing a delivery service for at least the winter season (I don't know if she will be going to farmer markets again in the summer). You can go to their website and send an email (on the contacts page) and ask about their delivery service, and she will add you to her mailing list. She will send out emails each week for people to reply with orders.
It sounded like she was making deliveries in the Philadelphia and Cherry Hill area, so email her to get specifics. I personally don't eat sweets that much and will make baked goods for myself when need be. I hope the best to Naturally Sweet Desserts, and like a said, if they ever open a permeant location or start doing farmer markets again, I will be there.