August 24, 2016
Seed to Sprout
410 Main Street, Avon by the Sea NJ 07717
560 A River Road, Fair Haven NJ 07704
*Note: the Fair Haven location is in the ACME shopping center and isn't visible from River Road*
website | facebook | instagram | youtube
Finally, I have been able to visit Seed to Sprout. This place has been on my radar for awhile. Back in the day, I had the cool vegan places to visit, while Alexa had slimmer pickings. I remember scoping Happy Cow to try and find new vegan and vegetarian restaurants to eat at near Alexa. Seed to Sprout was one of these places. Then as time went on, their popularity grew. They aren't massive by all means, but still they are growing. Terry Hope Romero has mentioned them in her Protein Ninja Book, they opened a second location in my hometown, and they are now selling some of their food at local Whole Foods.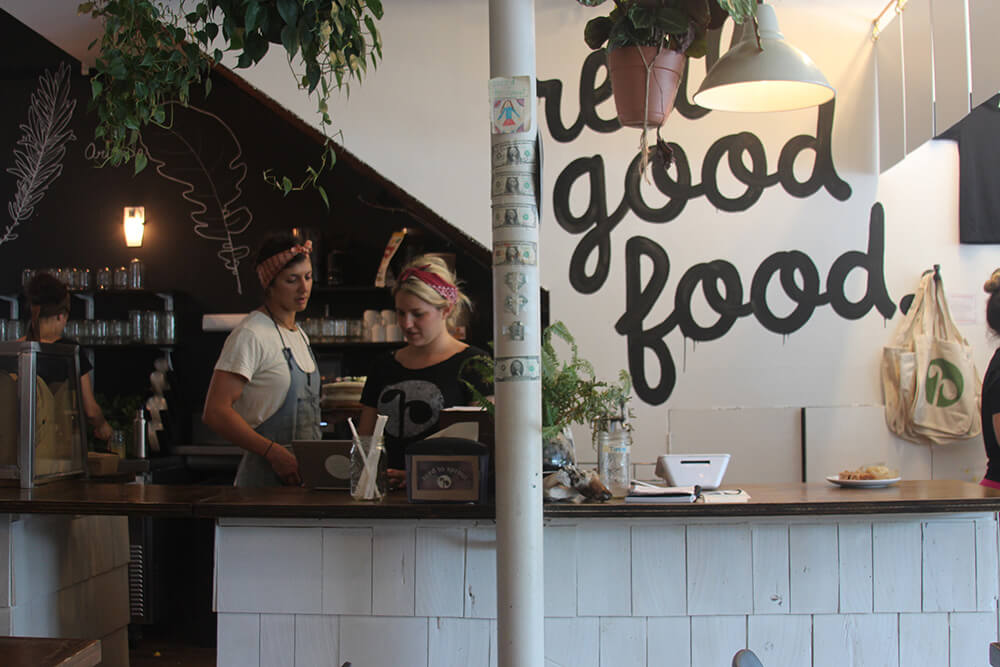 Alexa is a pretty big fan of this place since they have a location across from her work (their Fair Haven location), giving her a vegan and healthy option on the go. Seed to Sprout is a vegan restaurant that models around the trendy healthy vegan movement. The foods are very light and veggie heavy. The store made me think of P.S. & Co in Philadelphia and Heart Beet Kitchen in Haddon Township. There are some raw options, salads, bowls, and grilled sandwiches. They also have a large selection of desserts to choose from, and prepackaged meals to grab to take home or to the office. And like any "healthy" restaurant there are lots of liquid options- fresh juices, kombucha, hot drinks, smoothies and shots.
The restaurant keeps expanding their options. They do a Friday Pizza Night serving both traditional pizza and raw ones. Note that the regular pizza you order by 12 inch pie, raw pizza you order by the slice (at a steep $7/8 per slice.) They have two featured pizzas each week, so you can always switch it up. They also do brunch Saturday and Sunday, where you can try their banana bacon pancakes that Terry Hope Romero talks about in her book. They also offer catering services for parties, and it seems their cakes are popular item.
So what did WE get?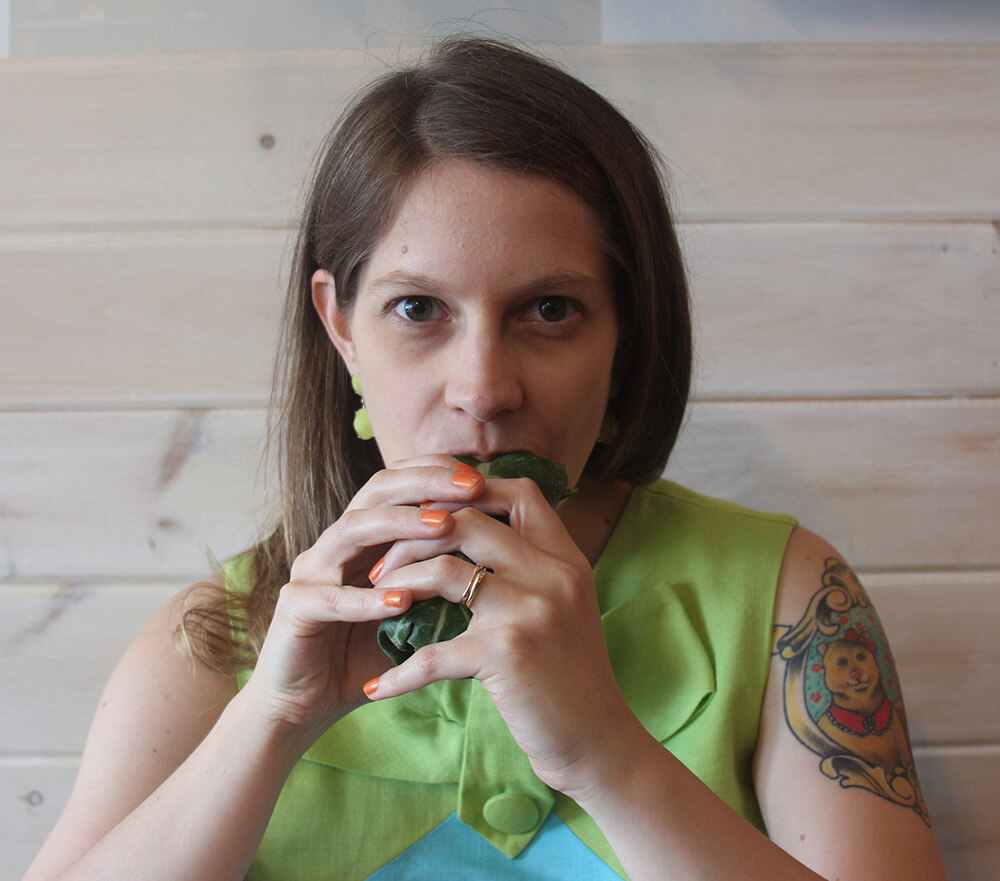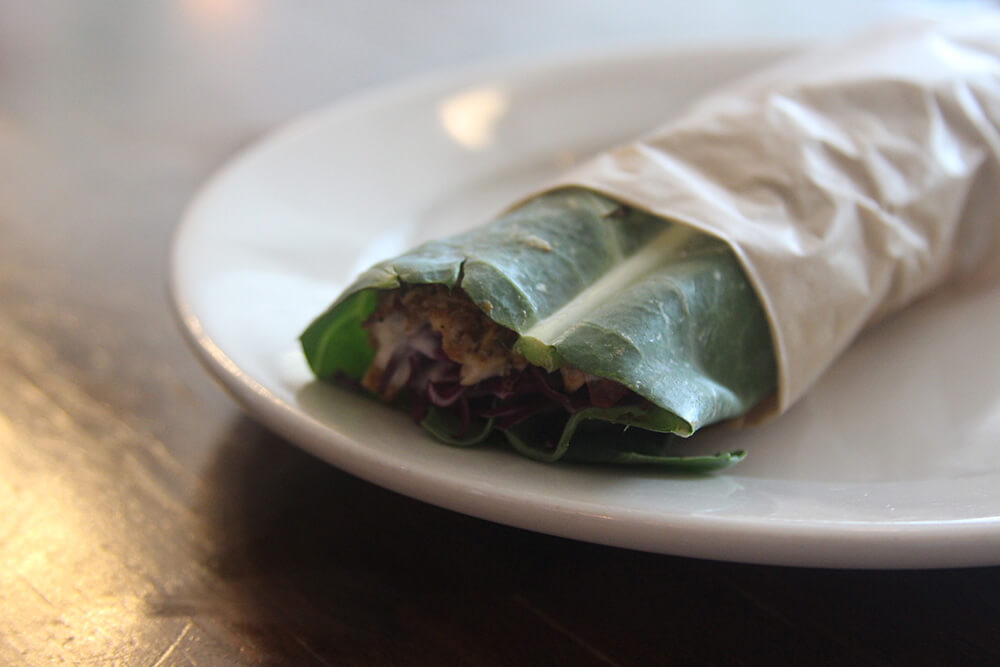 Jen: Well I got the cashew collard wrap because I figured I could use the veggies (but didn't want a massive salad.) Even though I always see collard wraps and think about how small they look, this was rather filling. I can only assume it has most of it's calories are from the cashew pate. What I like about this wrap is that it is super healthy but eat to grab on the go. It won't get soggy, but still something I wouldn't make at home. Instead of getting a smoothie I got their Live Soda Kombucha, because I love that stuff. They had my favorite flavor- root beer.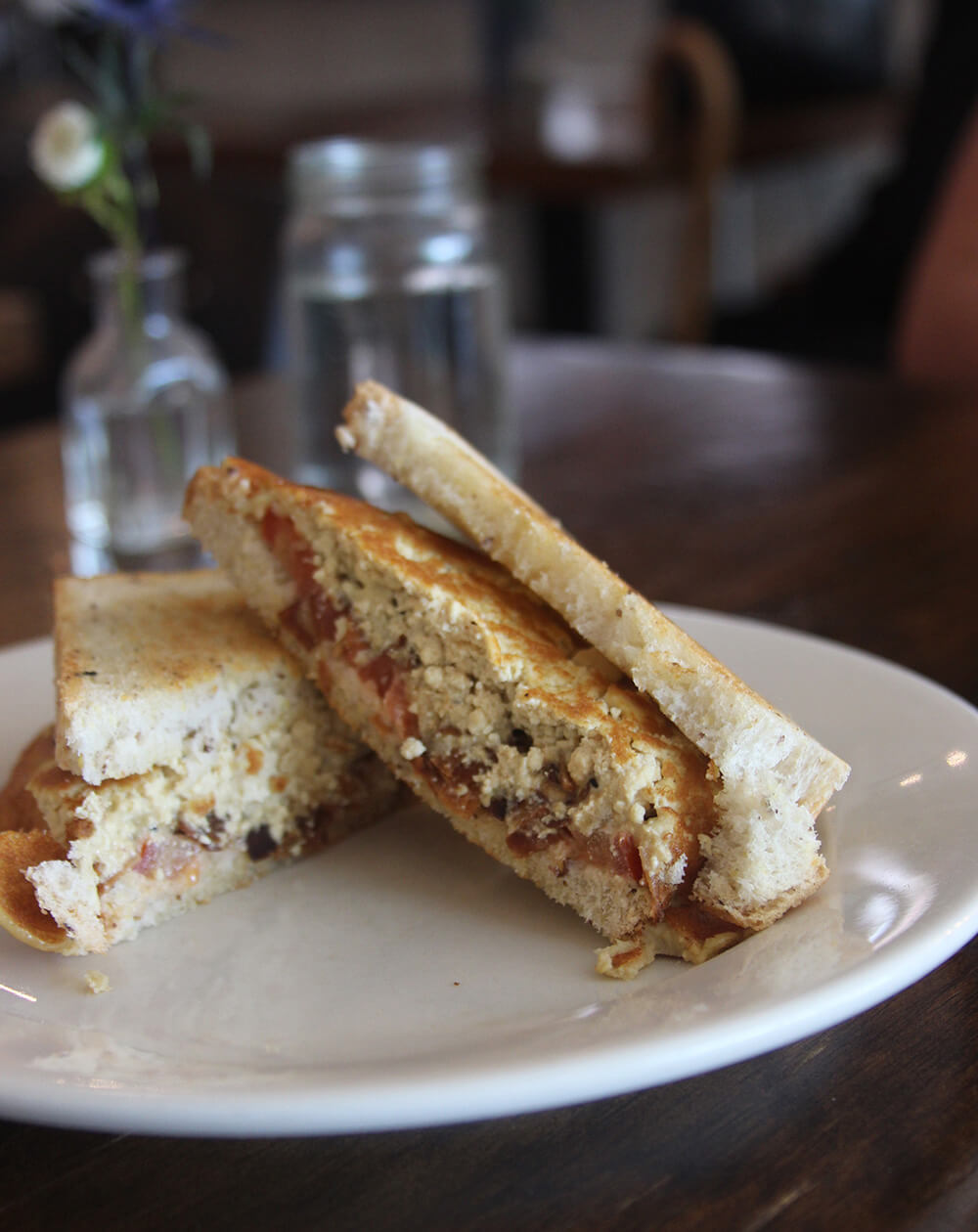 Alexa: I ordered the Mexican Omelet breakfast sandwich! I love the millet & flax bread as well as Seed to Sprout's tofu scramble. The scramble is always packed with flavor and the Mexican omelet version had added coconut bacon and fresh chopped tomato. It was delicious and the perfect amount of food for a light meal during the summer. It's been so hot out that the idea of eating anything more than this has made me feel like forgoing food altogether.
Alexa's note: I normally enjoy getting the salads from Seed to Sprout as they are HUGE and for a pretty decent price. While they normally range around $11-$12, I find that I usually have enough salad to split between two meals whereas every other place in Fair Haven has way smaller salads for about $9-$10.

While it is right across the street from work and only about a 10 minute drive from my house I try not to eat here too often because it is a bit pricey. I understand I am getting good food that is environmentally conscious and animal friendly but it's a bit much on my wallet if I venture in more than once a week.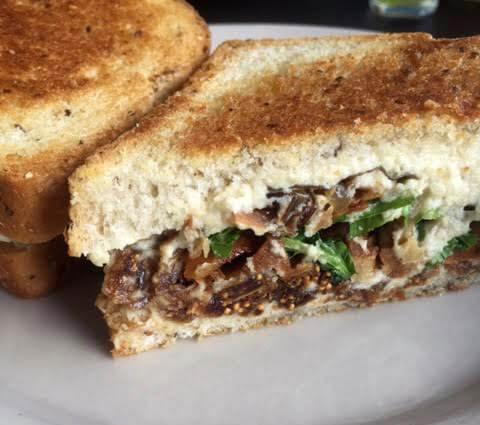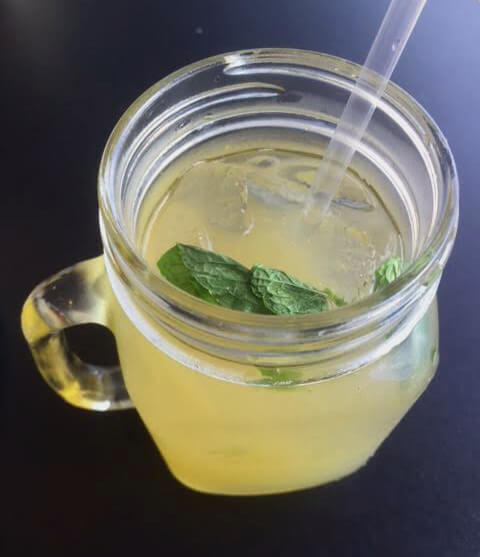 Alexa's note: I did get to go and have breakfast with my friend and fellow vegan from out of town and I tried their daily special breakfast sandwich as well as one of their kombucha mojitos.

I have been craving this kombucha drink pretty much all summer but stayed away from it because it's $5. I figured that since I was on a lovely breakfast date I would break and give it a try. My only gripe is that it isn't in a bigger glass because it is SO refreshing and delicious (and definitely non-alcoholic). The breakfast special I got was a fig melt which included spinach, figs, cashew cheese and caramelized onions. I got this specifically because I've never had anything like it and I'm always intrigued by the endless options in vegan dishes. It did not disappoint!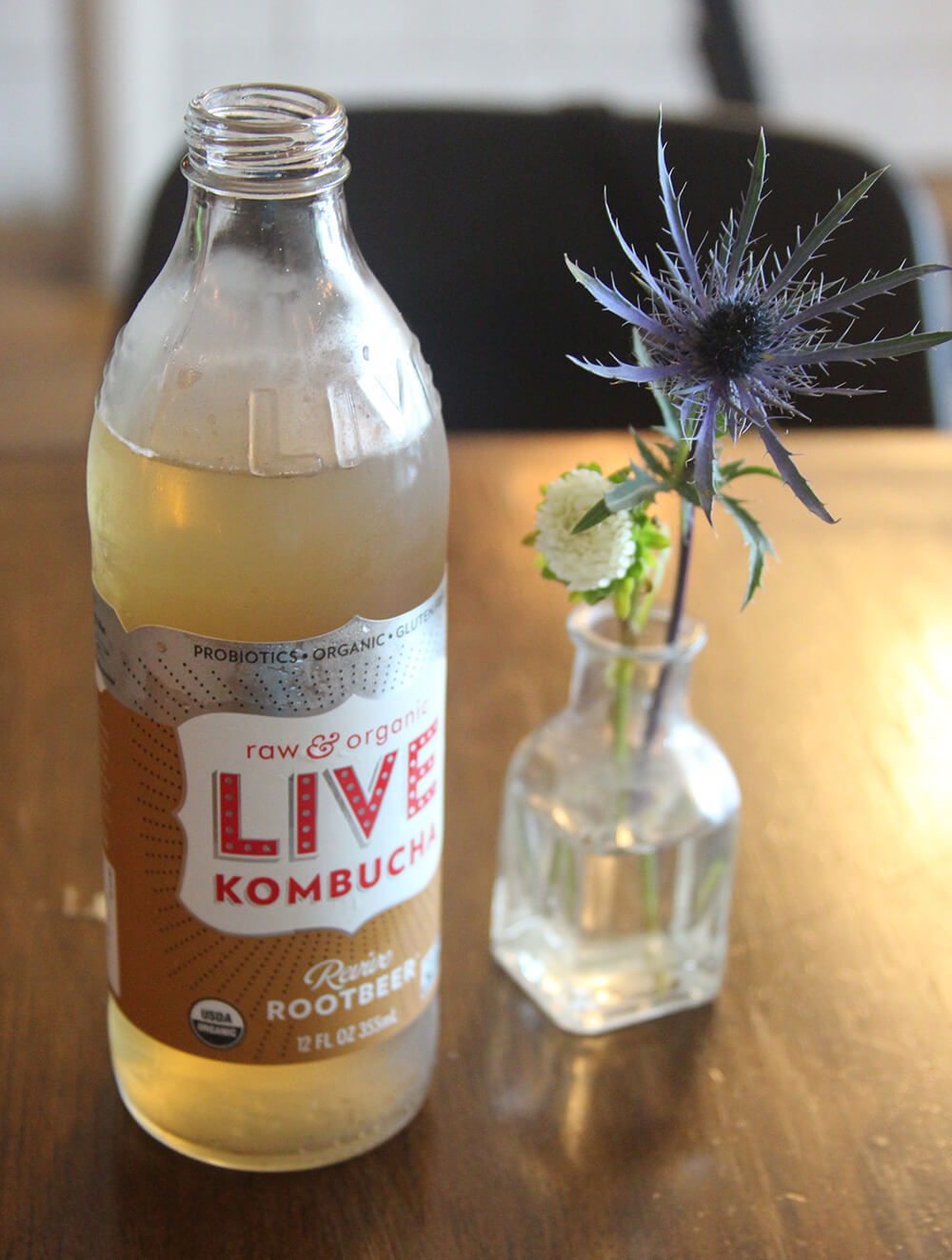 The biggest competition with Seed to Sprout is Good Karma. Sure Good Karma has some hippie-granola crunching decor, but both places offer an all vegan menu, raw food, gluten free options, and brunch. As Alexa mentioned, Seed to Sprout can be a little pricey, especially when compared to the portions to Good Karma. It is worth noting that Seed to Sprout is all organic, Good Karma is not (probably the cause for price differences.) Overall Good Karma is more stick to your ribs good, but Seed to Sprout has the best carry out options out there.
Do yourself a favor- go to Seed to Sprout and grab their salad or raw burrito to go. Maybe add in a baked good or drink. Then drive out to Sandy Hook. It'll be bliss- eating something tasty on the beach.