June 30, 2014
One of the first few blogs I started to visit frequently as an adult was Oh She Glows, written by Angela Liddon. It seemed I kept finding my way back to her blog whenever I googled recipes. I found her recipes reliable and delicious at a time when most blogs had me questioning whether or not the authors even attempt to make the recipes about which they write. When I scrolled upon a post by Angela in which she mentioned she had a book in the works, I became both excited and skeptical. Many bloggers have been published but yield disappointing cookbooks. But of course, I knew I had to get her book. I've read The Oh She Glows Cookbook front to back and tried some recipes. I'm ready to share the results!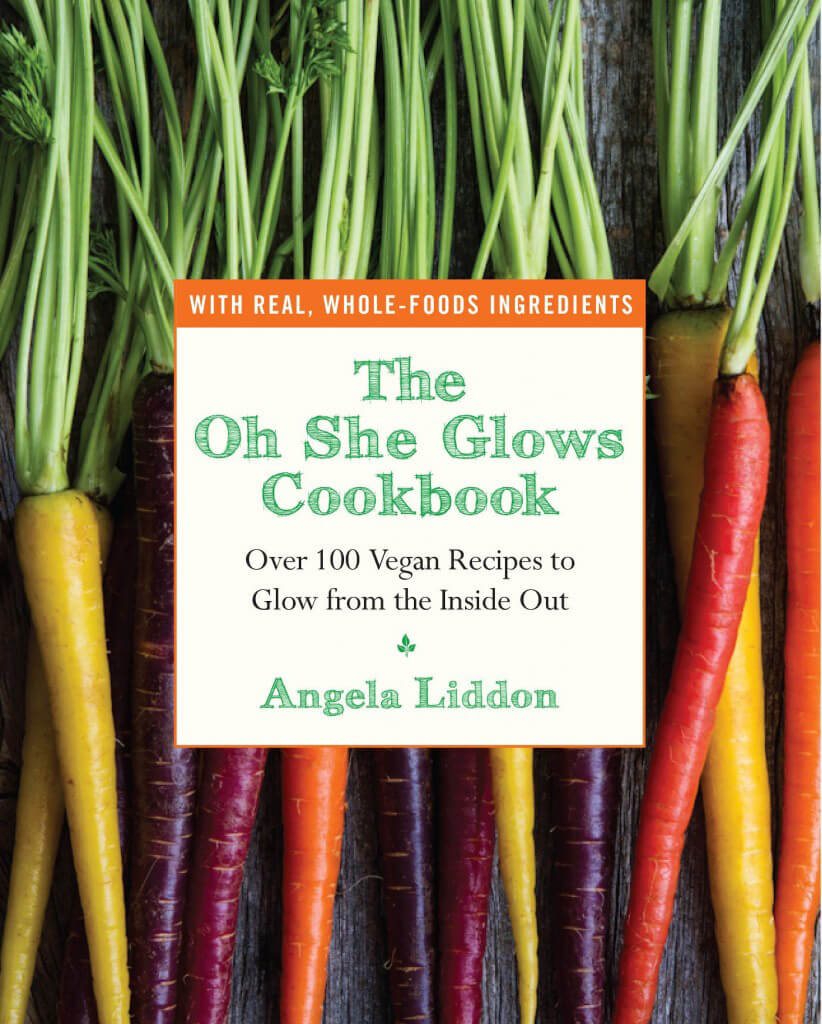 Shop on Amazon
Note: All photos are from the cookbook or the Oh She Glows website.
Photos
The bonus of some blog cookbooks is that they are filled with lots of beautiful photos. Each main recipe is accompanied by a photograph. There really aren't any photos for "how-to" instructions for things like beans, banana ice cream, flours, etc. And that is fine. I don't think we need a photo of a food processor filled with almonds.
I also liked how her pictures were realistic. Unlike the wax and clay food photography you often find in the professional world, Angela's food photography looked like I could have made it myself. Granted, my freezer pizza didn't look nearly as nice as the photo, but that is partially because I didn't care enough to drizzle the chocolate. Nor did Angela try and bore us with individual photos of each smoothie. She grouped some together and found interesting ways to shoot the teas.