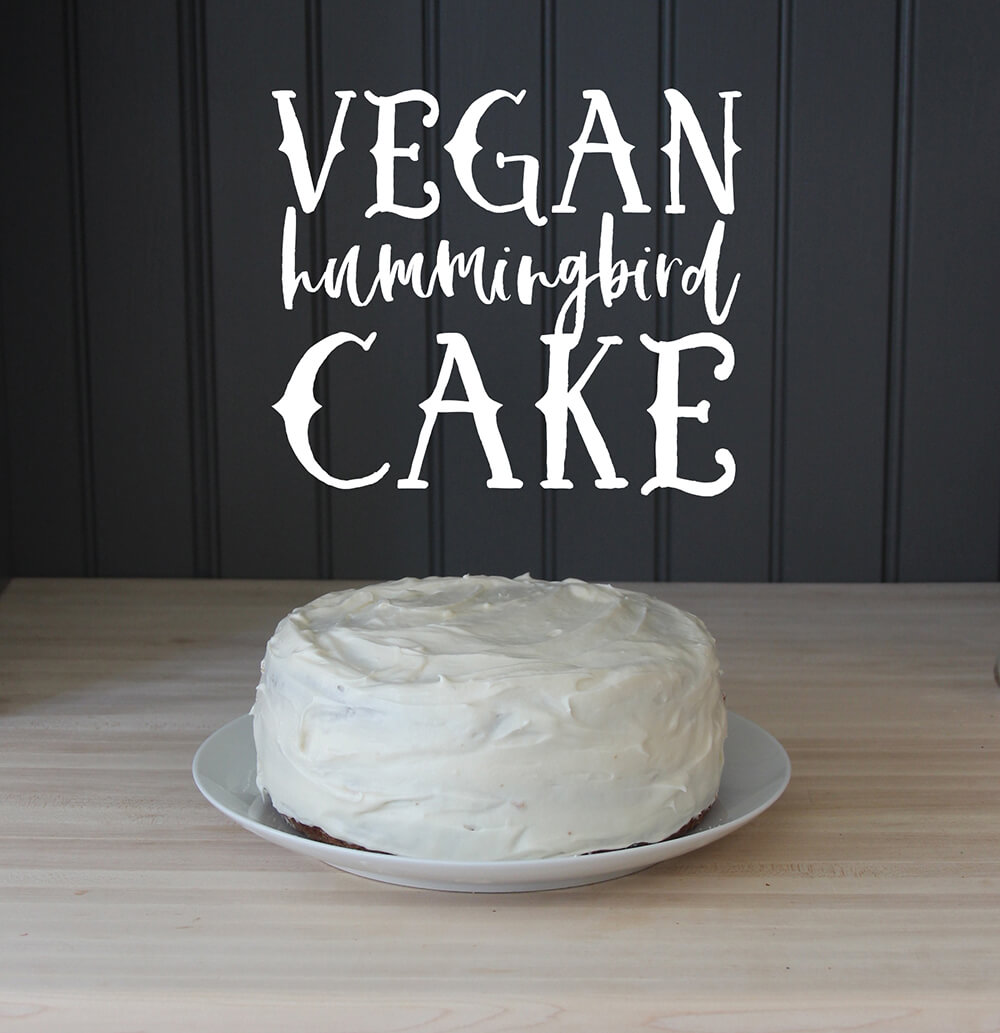 My goodness. I think this is the most popular cake I've made in a very long time. I've been asked three different times for the recipe, and I even debated posting this recipe BEFORE vegan mofo. Clearly I didn't. Mostly because I never got my act together getting photos. I've made it for three different birthdays, making it perfect todays prompt- Birthday Bash. So what flavors should you expect with a Hummingbird Cake? Some floral notes? A super sweet syrup? What makes it "humming bird"? Well, it is actually pineapple and banana flavored cake with a cream cheese frosting.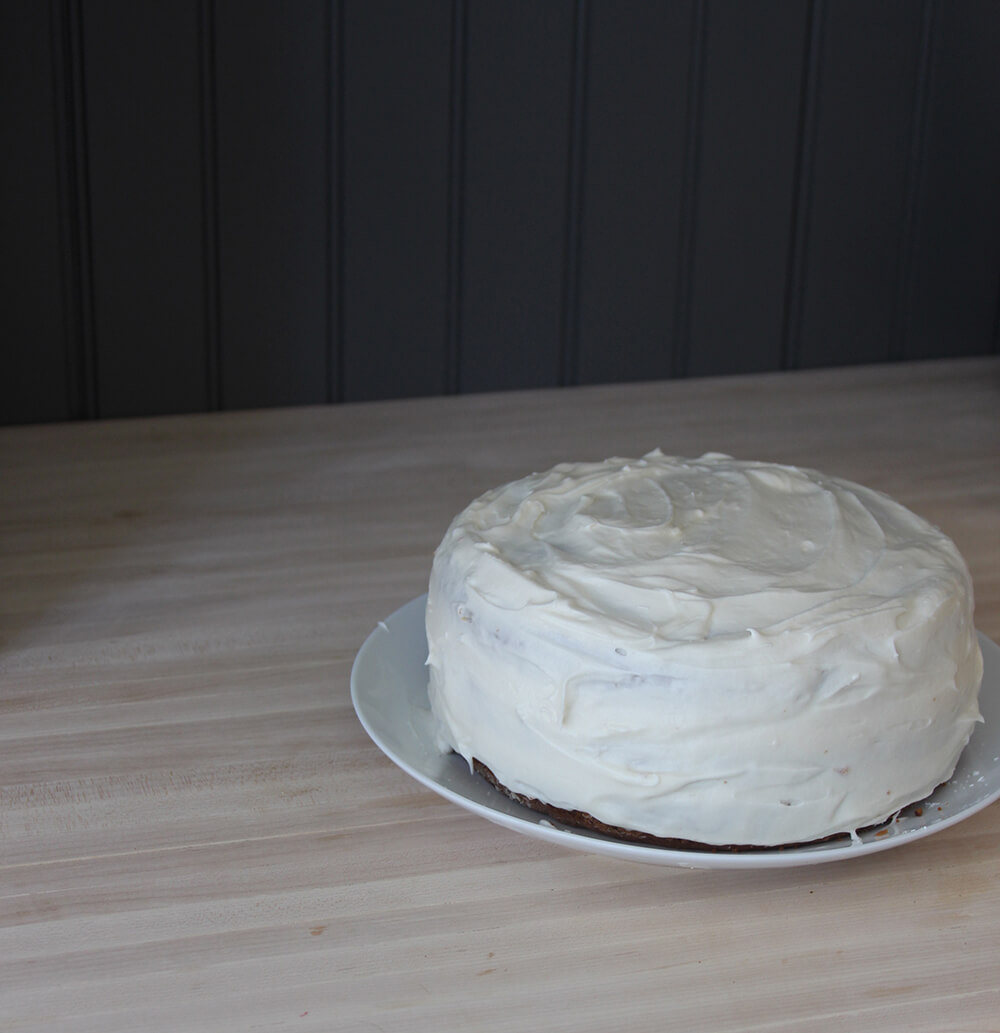 As for the history of the cake- well that's where things get messy. There are LOTS of theories, which is pretty common with any type of recipe. The most popular answer is that the cake originated in Jamaica. It is named a "doctor bird cake" because it is a common name for a Jamaican hummingbird.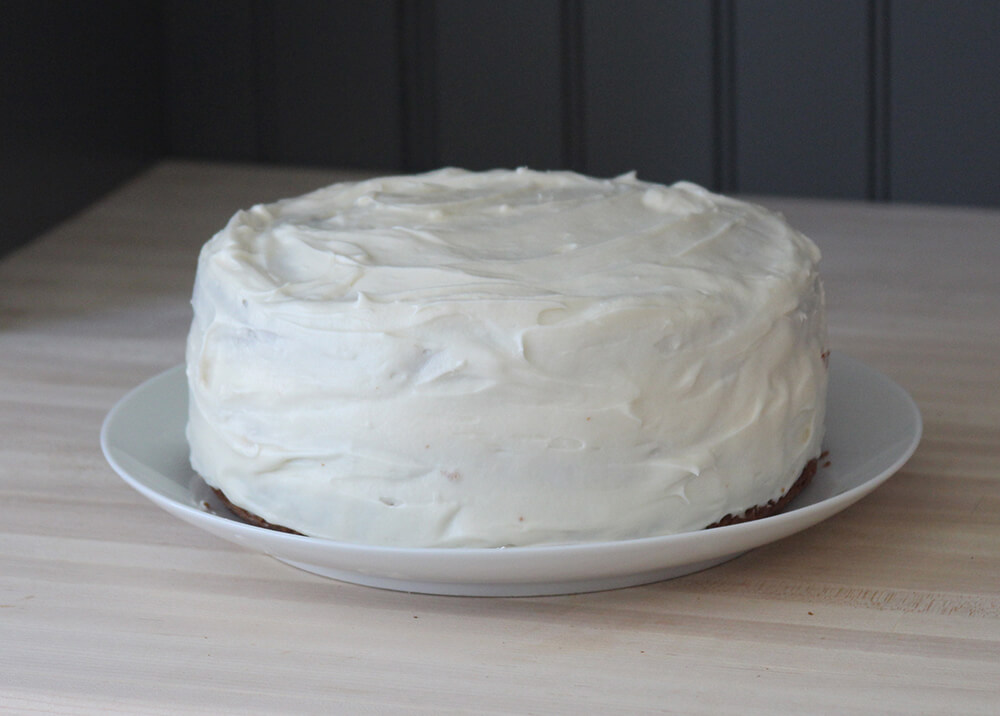 Then there is the idea that this cake is naturally Southern in origin (er… Southern USA that is.) Any cake historian (is that a real job?) will agree that this cake was widely popularized by Southern Living in 1978. The recipe was submitted by Mrs. L.H. Wiggins of Greensboro, North Carolina. But here's the thing- there might not be a L.H. Wiggins of Greensboro. Heck, even Southern Living is admitting this. It seems that there are many variations of this cake before 1978 where tropical fruit appear in a spiced cake in a tube pan. The idea of serving this styled cake in three layers with cream cheese frosting might of been a first.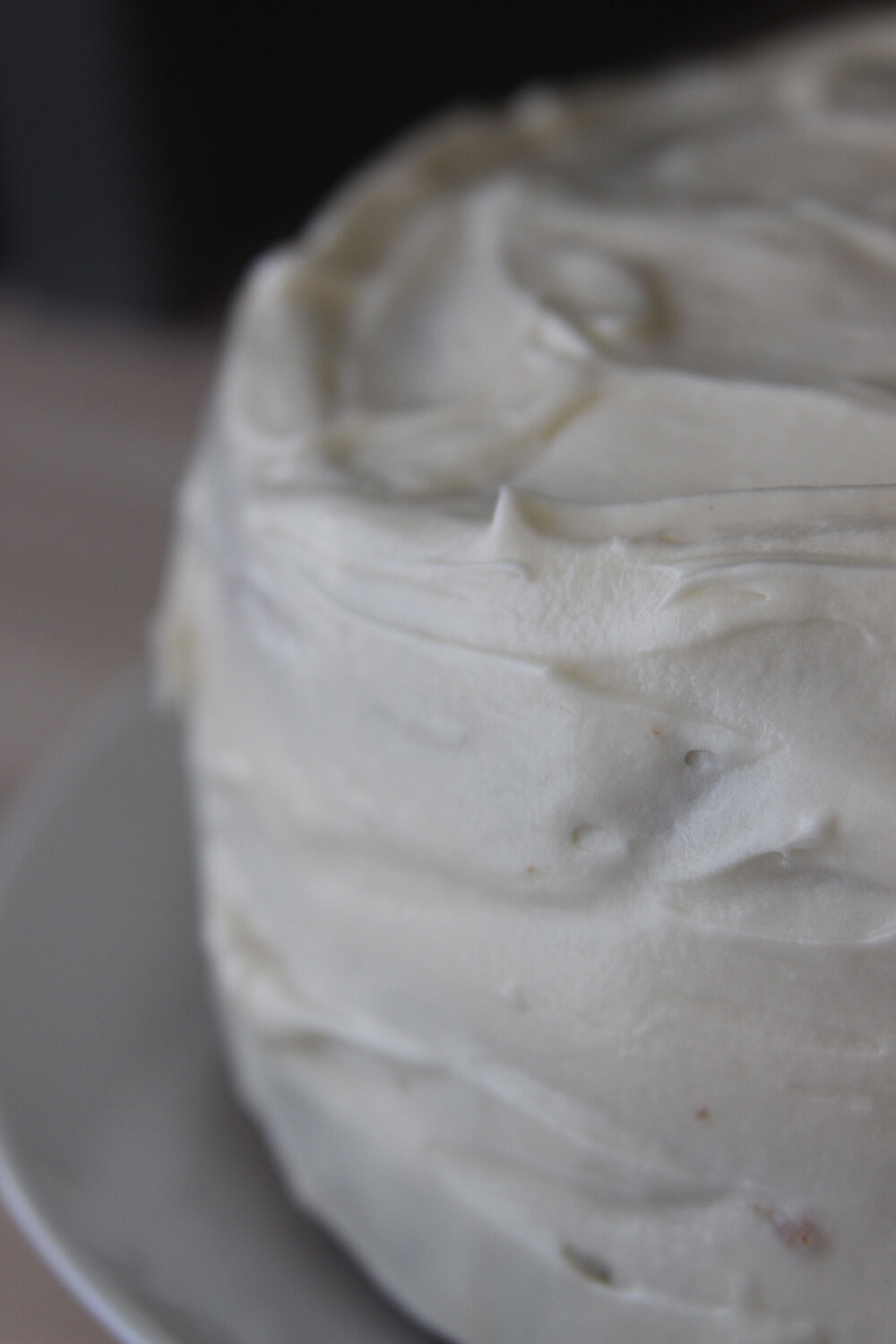 American Cakes subscribes to the theory that Jamaican Airlines came up with the cake. Supposedly the airlines came up with a press packet that included a recipe for this cake. Why hummingbird? Well, their logo is of a hummingbird! Duh!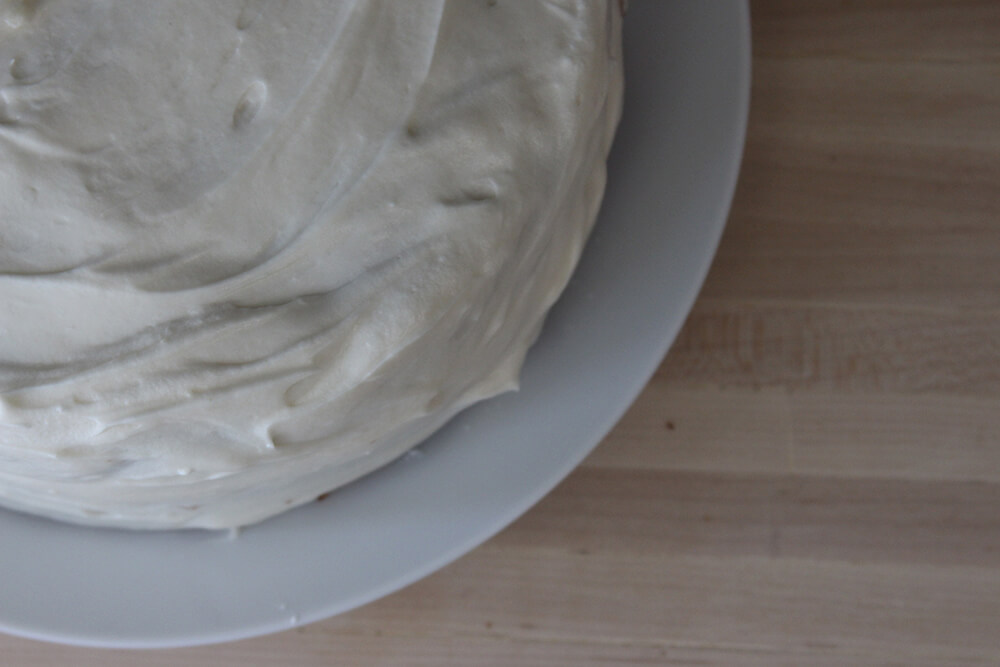 Whatever the history is, this cake is a classic in the South. It is Southern Living's most requested recipe, and man is it delicious. This was a pretty easy cake to veganize, just sub the eggs for some aquafaba and that's it. It took a little time to figure out the portions of the cream cheese frosting. The recipe below is JUST enough for 3 layers. If you want to make more, that's fine. It is also worth noting that if you are making this vegan cake and aren't vegan yourself, you can avoid by "fake" vegan food by buying mainstream accidentally vegan cream cheese frosting in a can.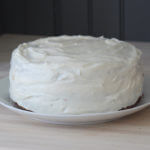 Hummingbird Cake
2018-04-11 13:34:39
Ingredients
Cake Batter
3 cups all purpose flour
2 cups granulated sugar
1 tsp cinnamon
1 tsp baking soda
1/2 tsp salt
9 tbsp aquafaba
1 cup vegetable oil
1 1/2 tsp vanilla extract
1 can crushed pineapple packing juice
1 cup finely chopped pecans (optional)
2 cups mashed ripe bananas (about 4 medium)
1/2 cup chopped toasted pecans for garnish (optional)
Cream Cheese Frosting
1/2 cup Earth Balance margarine, softened
3/4 cup vegan cream cheese, softened (I used tofutti)
5 cups confectioners sugar
1 teaspoon vanilla extract
Instructions
1 Place a rack in the center of the oven and preheat the oven to 350 F. Grease and flour three 9 inch round cake pans. Shake out the excess flour, and set the pans aside.
2 Place the flour, sugar, cinnamon, baking soda, and salt in a large bowl and whisk to combine well. Add the aquafaba, oil, and vanilla and blend with an electric mixer on low speed. Increase the speed to medium and blend until well combined, 1 minute. Fold in the pineapple, pecans, and the bananas. Divide the batter between the prepared pans, and place the pans in the oven.
3 Bake until the cake just pulls away from the edges of the pan, 18 to 22 minutes. Remove to wire racks to cool for 10 minutes. Run a knife around the edges of the pans and give them a gentle shake to loosen the cakes. Invert the cakes once and then again onto the racks. Let the layers cool to room temperature for at least 30 minutes.
4 Meanwhile prepare the frosting. Beat margarine and cream cheese together with an electric mixer until just combined. Continue to beat while adding the confectioners sugar in 1/2 cup batches. Mix until smooth and creamy, then beat in the vanilla.
5 To assemble the cake, place 1 layer on a serving plate. Spread with about 2/3 cups of frosting. Top with a second layer and repeat with the frosting. Top with a third layer and frost the top and sides of the cake with smooth strokes.
6 If using the pecans as a garnish toast them in a 350 F oven for 4-5 minutes. You can add the pecans chopped on the side of the cake, or create a pattern on top with whole pecans. Some people also use candied or dried pineapple for decoration as well.
One Raw Bite https://one-sonic-bite.com/