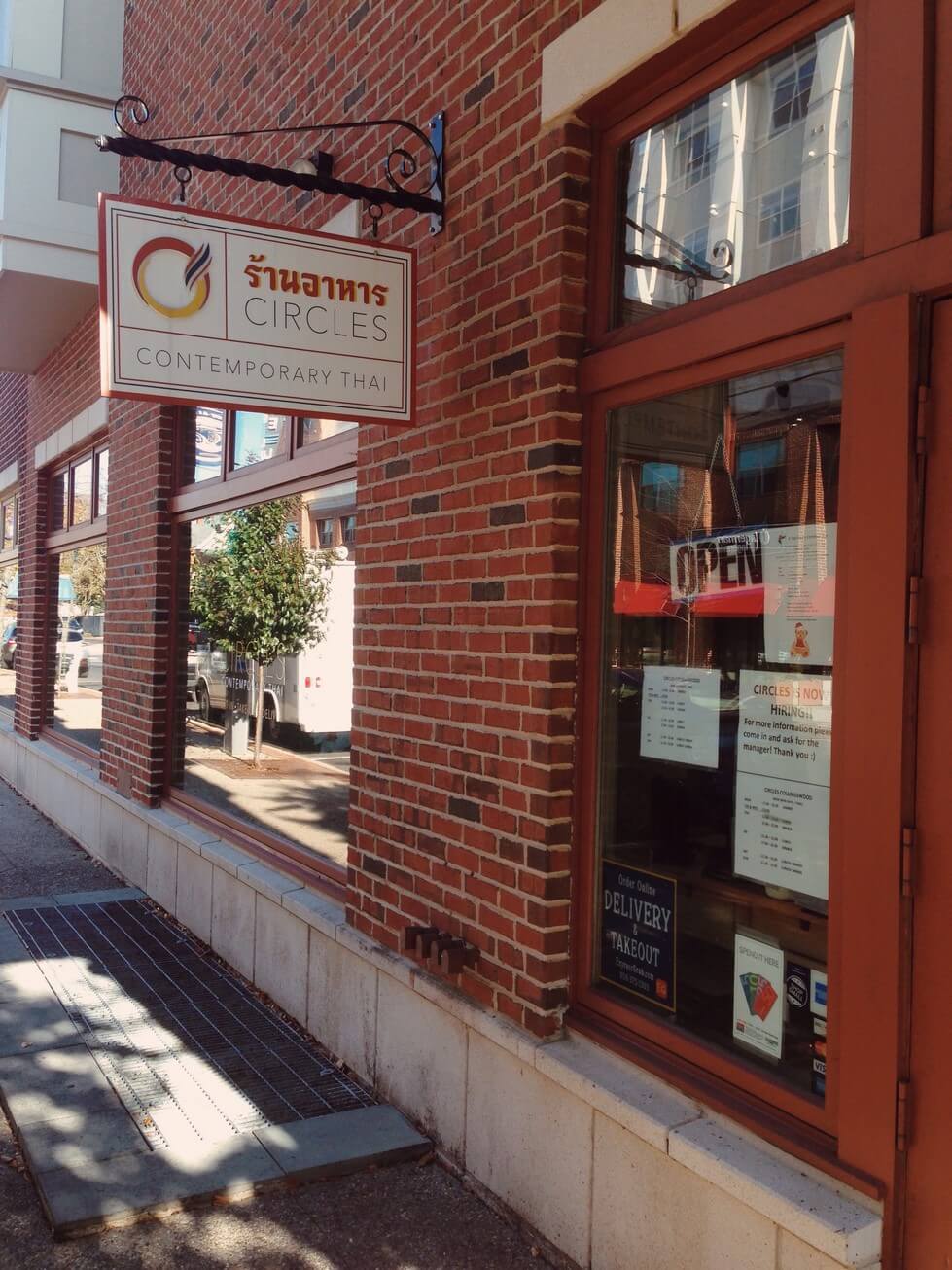 Circles
8 Powell Lane Collingswood, NJ 08108
812 N 2nd St Philadelphia, PA 19123
1514 Tasker St. Philadelphia, PA 19145
website | facebook | instagram | twitter | youtube
Vegan MOFO is done, but I thought this year I would try and do their minimofos. This month's theme is lazy. I had this post sitting in my drafts for 8 months. Yup I started it in March and it is probably time I finish it up. XD Fits the lazy bill because I've been so lazy about making this post and I was lazy about cooking.
So here you go- a really old post….
It was a dark and stormy night…
Just kidding. Or maybe it was rainy? The details are a little hazy.
Let me paint the picture. Wolfie was only 3 months old. He is starting to sleep through the night, but still sleeping in his little crib. Jon and I wanted to have a baby free night and went on a date. This was the first time leaving the house late at night, and we had our friend Justine watch Wolfie. Sadly, he was starting to do the whole routine thing and falling asleep pretty easily.
It took us awhile to decide where to go, but we finally decided on Circles, a new to us restaurant that offers Thai food. The restaurant has various locations, currently two in Philadelphia and one in Collingswood. They aren't a vegan restaurant, but offer many different options. We went to the Collingswood location since it was raining out.
The food isn't just Thai- it is Thai fusion. But in many ways the food has some authenticity. The restaurants are owned by Alex Boonphaya who grew up in Bangkok. His family moved to the US and Alex spent his childhood cooking since his parents would work late. That is what makes Circles so great. There is a wonderful balance between authentic Thai cuisine and little American twists.
As mentioned the shop has vegan options, and if you are vegetarian you will have more options. Everything is well labeled about what is vegan. They serve seitan, so there are few appetizer items that have a meat and seitan alternative (such as vegetarian cheesesteak springrolls, not vegan sadly). There are also things like vegetable dumplings that can be ordered.
The main courses are almost all available as vegan. I would tell the staff up front that you are vegan, as they knew right away to use fish sauce substitutes, and you don't have to ask about it for each individual meals. You can add seitan or tofu to the meal for an additional cost (they have meat options as well)
Jon got the Pad Thai with tofu (top photo). He really liked it. The sauce had a nice kick to it. I personally found it a little too sweet. If you aren't really familiar with Pad Thai you might be disappointed. Each family has their own Pad Thai recipe, and in the US many Pad Thai recipes are super peanut heavy. This was not, but I really enjoyed it. Very tangy and sweet.
I ordered the Pad Kee Mow with Seitan, and guys, I'll be honest, I don't remember much about it. I remember liking it a lot. I remember that it was spicy. And now that I look at the photos, I remember the tomatoes being the best. If you never had the dish before the major flavor notes (that I remember) were fresh thai basil, tomato chunks, fat rice noodles, and spicy flavors.
We loved the place and if we were rolling around in cash money we would be going back more often. The place is BYOB so bring a bottle of wine, or stop by Devil's Creek Brewery across the street to grab a growler. I recommend parking at the PATCO station and walking to the restaurant. The photo doesn't give a great representation of where it is, as it is in a small street that doesn't get much traffic, under the new(ish) Lumberyard Condos. Also, don't bother with the coffee…. they just use a kurig. There are many coffee shop options in Collingswood.