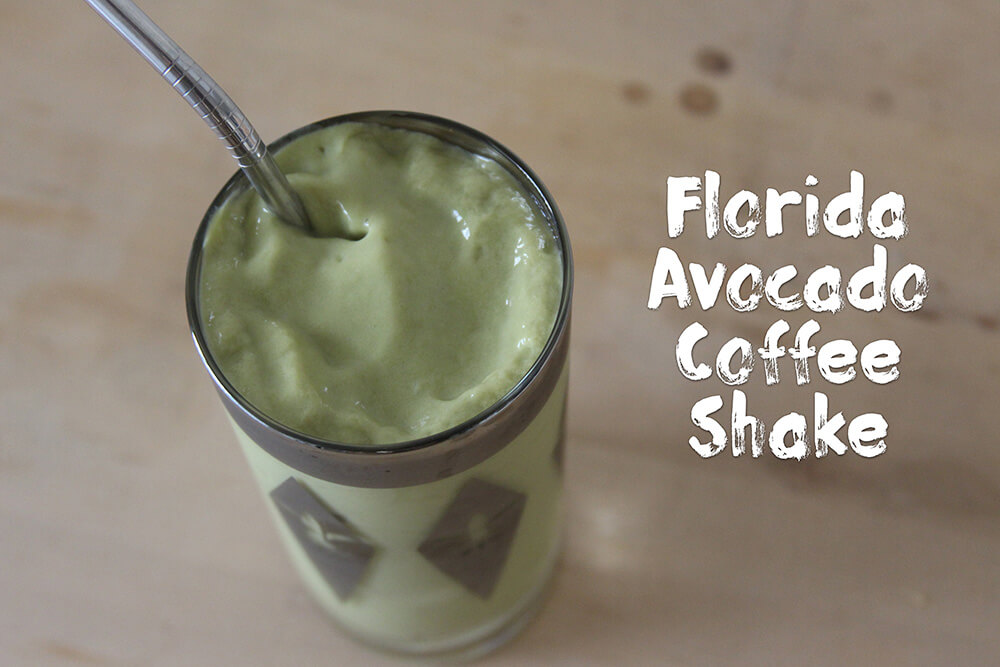 Yesterday I fudged the prompt a little to cook from a region that I don't eat food from often- Indonesia. While flipping through the Indonesia chapter of The Asian Vegan Kitchen I saw this weird Avocado Espresso Shake. I figured I really don't know much about Indonesian cuisine, and making it would be a fun and easy thing to do.
I am sure most people know that sweet avocado shakes aren't uncommon in Asian culture. If you visit a boba tea shop you will probably see avocado as a flavor. When I visit a pho restaurant, my husband always gets an avocado shake. So what makes this so interesting? I've never seen it paired off with espresso.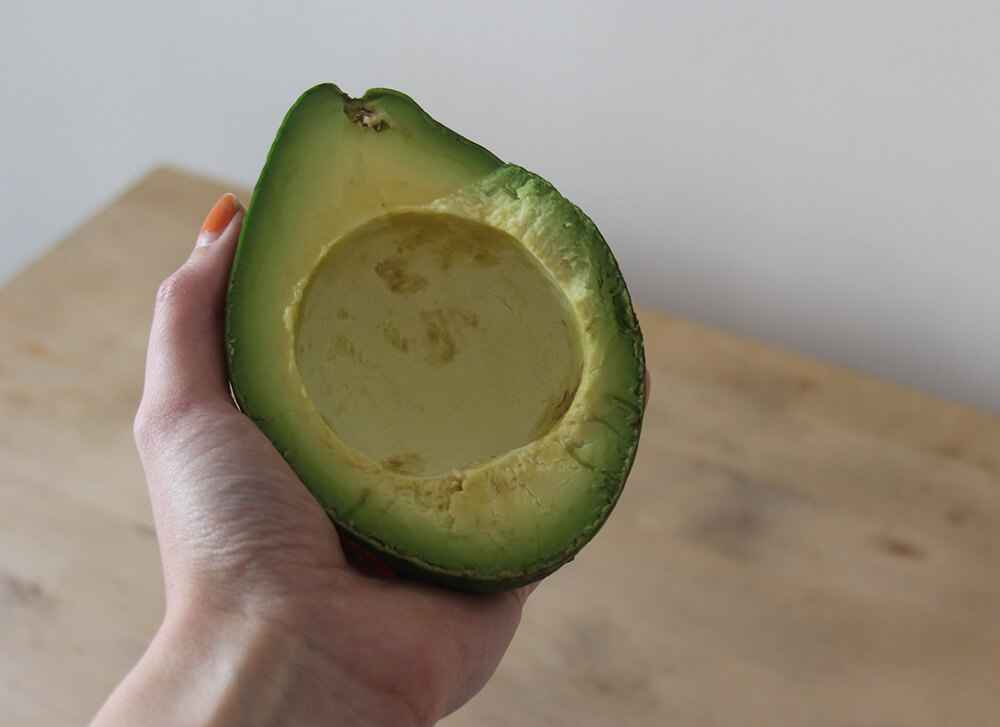 Now the recipe originally calls for 4 avocados which seemed like a lot to me. Yeah, it makes 4 servings, but I guess if the avocados are small? It also got me wondering, are they using haas avocados in Indonesia? There are LOTS of types of avocados out there, but in America we kind-of only know about haas avocados. So I thought it would be fun to use something different- the Florida avocado.
I've talked about it before on the blog. Here are the basics. Florida avocados tend to be much cheaper per pound than haas. The skin is light and smooth, and it doesn't get as dark as it ripens like a haas avocado. The size is also huge. As you can see, the avocado is as big as my hand and fingers. Since the flesh has more water and less oil than haas avocados they get the nickname slimcado. Don't be fooled! They are not some weird hybrid created for our fat phobic culture!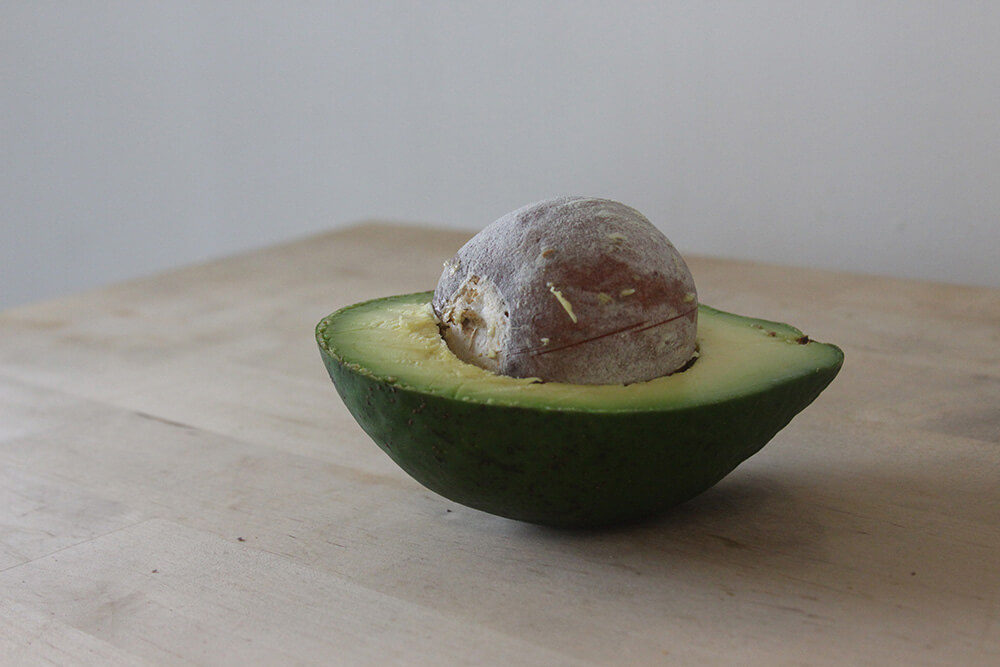 Why do I love the Florida avocado? Well, for starters, since I live on the east coast, they need less shipping than the haas avocados from California. Also, during the offseason in the winter, most avocados will be shipped overseas. But Florida avocados are just coming into season. When visiting Florida in late December all I saw were these huge avocados and citrus fruits at market stands.
And since the flesh is a little different you want to be really patient with these guys. Cut into them too early and you get a yucky watery fatty bland fruit. But if you let the fruit get soft you can make a pretty decent guac. Cut it when it is still slightly firm, it is much easier to cut in cubes and sticks for salads, wraps, or sushi. And they are always awesome for smoothies.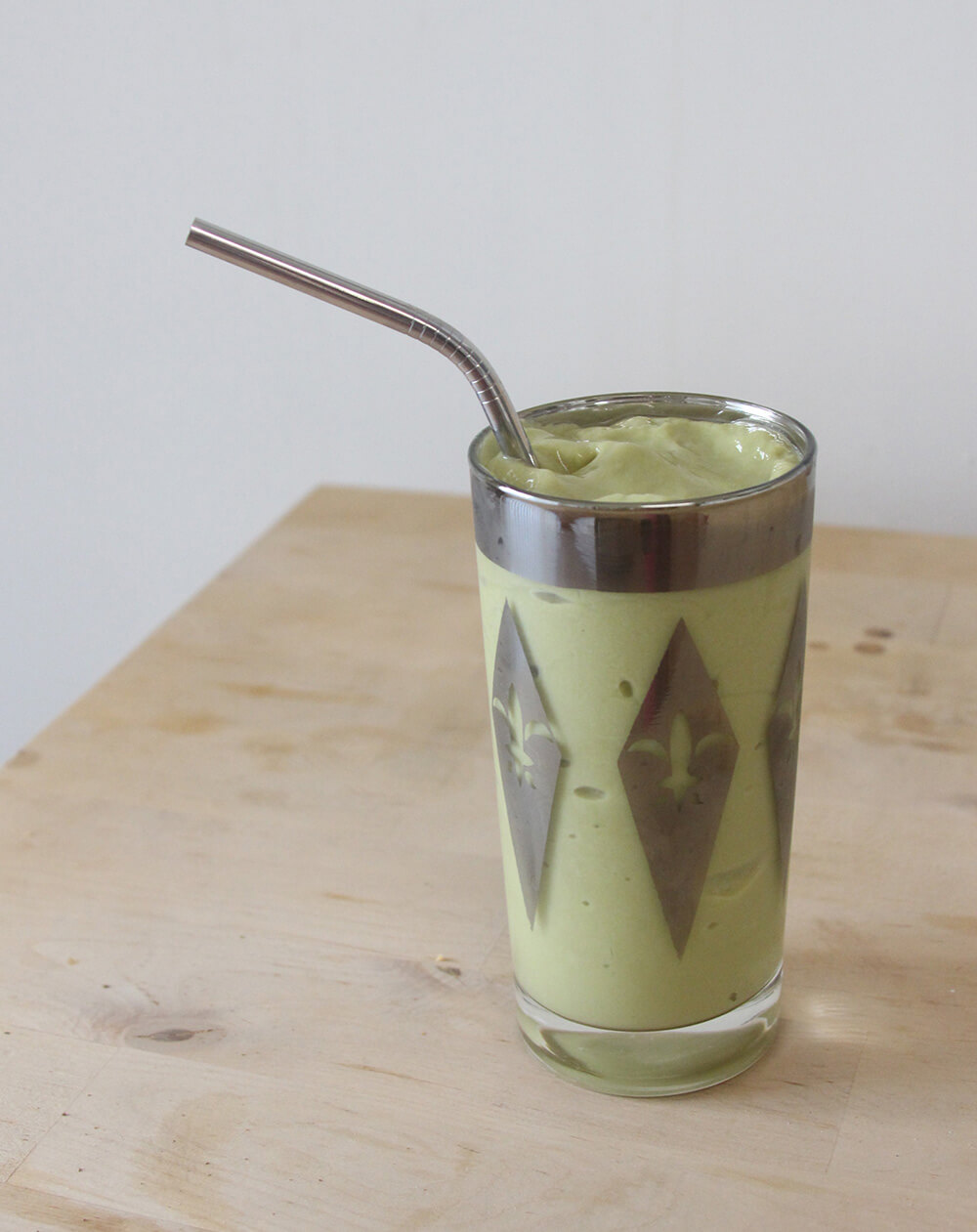 So aside from the avocado switch, I used regular brewed coffee in here. Not many people have an espresso machine, and I know we all have those days where we don't drink all the coffee we brew. I recommend using the "sludgy" coffee bits from a french press for the strongest flavor. I love being able to reuse it since it gives the maximum flavor, and let's face it, it is too gross to drink normally.
I will give you heads up, this shake will be really thick and oddly addictive. I wasn't sure what I would think of the drink, but when I had my first sip, I lost my mind. It makes a great shake for the morning with lots of fats to keep you full. You get 45g carbs, 9g fiber, 16g fat, and 5g protein. You can cut down on the carbs by halving the agave syrup or using something like stevia (which then cuts down to around 13g carbs.)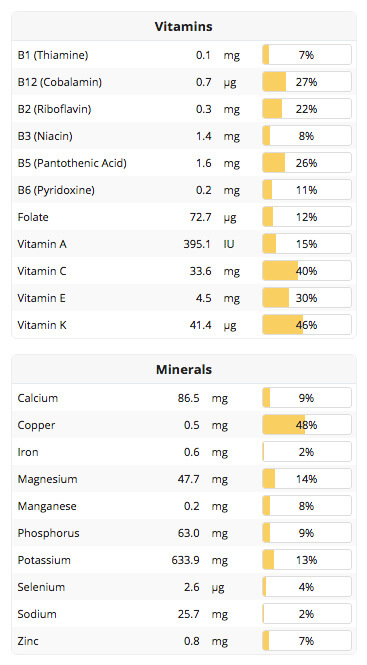 As you can see there are lots of great vitamins in avocados. I always forget how healthy they are until I plug them into Cronometer. Again, my numbers are calibrated for a 9 month pregnant lady, so the percentages are going to different for you.
You can also fancy up your drink by adding chocolate swirls on the side of the glass. This is a common Indonesian practice, and it makes you look impressive. And if you want a thinner shake, feel free to add more soy milk or water. And you can always add more ice, though you might have a hard time blending.
Florida Avocado Coffee Shake
2016-11-08 07:39:23
Serves 1
a yummy traditional Indonesian smoothie
Ingredients
1/2 a Florida avocado
2 tbsp agave syrup or palm syrup
1/4 cup strongly brewed coffee
1/4-1/2 cup plant milk
10 ice cubes
Instructions
1 Add all ingredients to the blender. Blend on high. Add more plant milk or water if you need more liquid for the blender to keep running.
2 Serve immediately since the avocado will oxidize and brown overtime.
One Raw Bite https://one-sonic-bite.com/