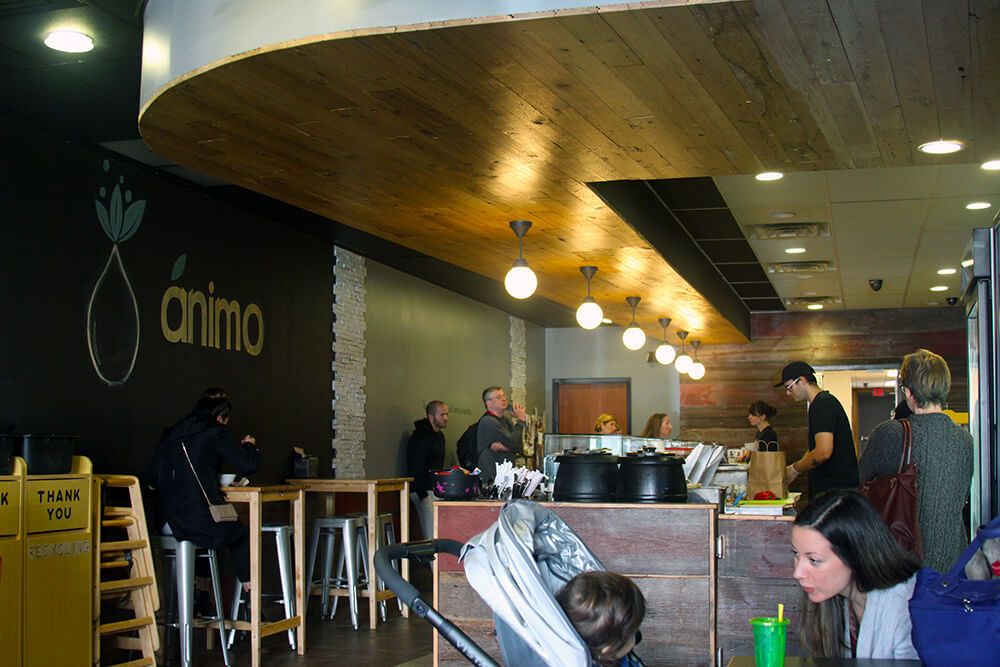 Animo
210 Kings Highway East, Haddonfield, NJ 08033
1701 Arch Street, Philadelphia, PA 19103
website | facebook haddonfield | facebook philadelphia | instagram | twitter
I am actually a little surprised it took me so long to post this review. See I use to work at Animo I guess around 2 years ago. I worked there for quite sometime actually, and I really miss the food. Vegan MOFO has the prompt of "Where do you eat when you want someone else to cook for you?" and the answer is nowhere. I usually have enough leftovers in the fridge or freezer to hold us off. We tend to find take out too much of a burden to do. The closest we get is me making a pizza from store bought dough or possibly Chinese take out.
But then I thought about the days of when I worked at Animo. If I ended up closing I would take home some burritos for Jon and I to eat. When I first started to work there they had free food for employees, which meant I would have their fresh juices, smoothies, and salad whenever I wanted. It was pretty nice. I would even sometime suppliment some of the meals there. If I had some soy yogurt, I would toss in some fresh fruit.
So let's start with the basics- there are two locations for Animo. They have their original location in Haddonfield, NJ, but they have expanded into Philadelphia. I would recommend checking out the Haddonfield location since the Philadelphia location is always packed and is usually visited by office workers grabbing their lunch. Both locations differ, as I think the Philadelphia location tends to have more on location baked goods and special events.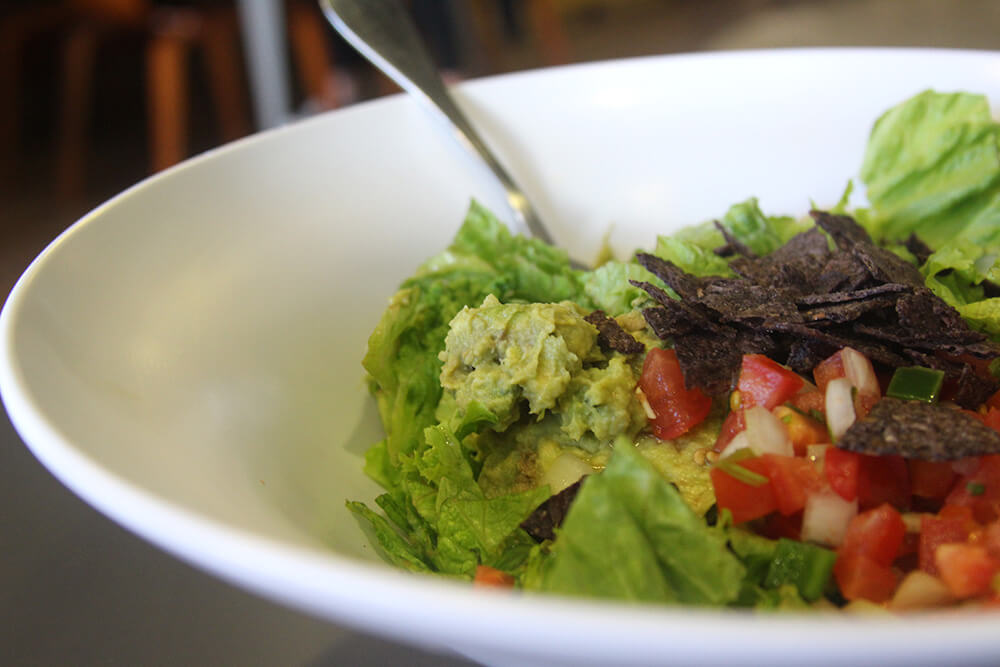 The stores are not exclusively vegan. Sorry. But it is very easily customizable. The staff is usually pretty knowledgeable about what vegan means and will help you make your meal vegan. They don't do fake vegan cheese or sour cream, but the flavors are really intense and you don't need it.
The basic vegan ordering low down- the smoothies have yogurt in them. Ask for no yogurt or to sub with soy milk. The protein shakes are actually vegan by nature! They will probably ask what type of milk you want, cows, soy, or unsweetened almond. If they don't, they defaulted to the soy. The protein powder is soy based unless you specifically ask for whey. They have acai bowls and special banana ice cream, both have no dairy in them. For the breakfast foods, you have a choice between their oatmeal or a peanut butter banana burrito.
Now for the burritos. My favorite thing about Animo is that they have two burrito sizes! You can get the full size burrito, or the 'petito.' A petito is about half the size of a normal burrito. So if you think Chipotle's burritos are two meals, you'll enjoy the petito. You can get their classic "mission" burrito, without cheese, and you have the "protein" option of veggies for extra. They also have the Bank Street (with veggies), Kale and Quinoa, and the Hummus and Veggie burritos which are all vegan as well.
And what is that beauty you see up above? That would be The Border Salad. It is lettuce greens topped with guac, blue corn chips, and pico de gallo. Since I've worked there I have my own little preferences. I skip the cilantro-lime dressing and go straight for their homemade hot sauce. I also like to get their salsa added, and it is totally worth it to get the roasted veggies added. Only thing is that you need to ask for no-cheese to make it vegan.