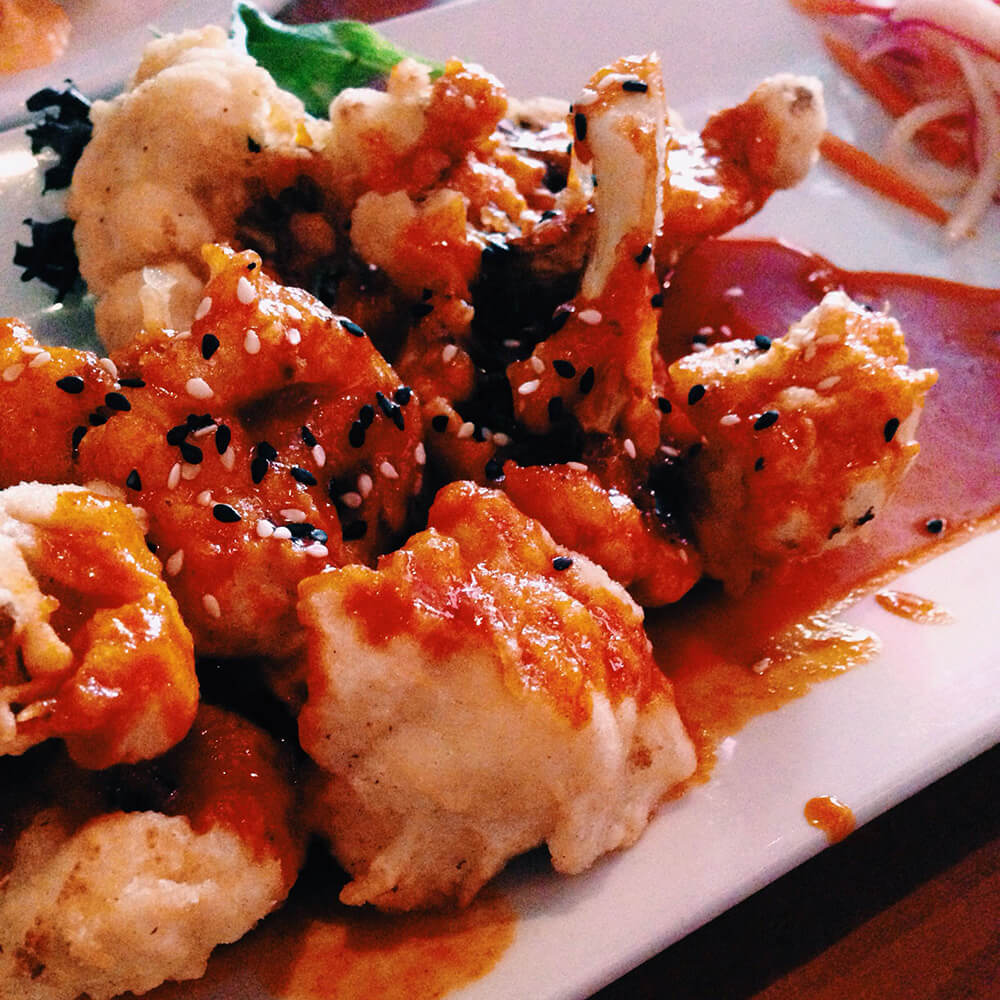 Home Grown Cafe
126 East Main Street, Newark, DE 19711
website | facebook | twitter
When my parents first moved to Delaware one of the first things I did was scope out restaurants in the area that I could visit (and review). It turns out that downtown Newark has a lot of vegan friendly options, Chipotle, Bahn Mi Boy, Honeygrow, Brew Ha Ha (carried Dottie's Donuts), and Home Grown Cafe. In fact after looking at the menu, I almost immediately wanted to eat at Home Grown Cafe.
They have a VERY vegan friendly menu, in fact you can almost get anything off of their menu. How? They have a bunch of different options and you have the choice of "protein." They have different price points, most expensive beef, mid range are fish and shrimp, a little cheaper are options like chicken, pork, lamb, and burger. The cheapest? The vegan options my friends! *insert shocked face emoji* And you don't get stuck with whimpy veggies, you get a choice of portobello mushrooms, falafels, veggie burger, seitan, or tofu. To make it even easier, there are *'s indicating vegetarian options and **'s indicating vegan or vegan modified options.
When I went with my Mother, we ordered their deep fried cauliflower with their Korean gochujang sauce. There were the two little stars so I mentioned I was vegan so to not include the sauce. The waiter made a note on our menu and assured that they could make the sauce vegan. I didn't touch it since I like my food spicy but my Mother thought it was pretty tasty. As for the cauliflower? It was pretty amazing. I loved how they were too mushy and perfectly fried. I wish they did a better job coating the cauliflower with sauce. If I got it again I would ask that they make sure everything is well coated, and I probably would order the double order of both the Korean style AND buffalo wing style.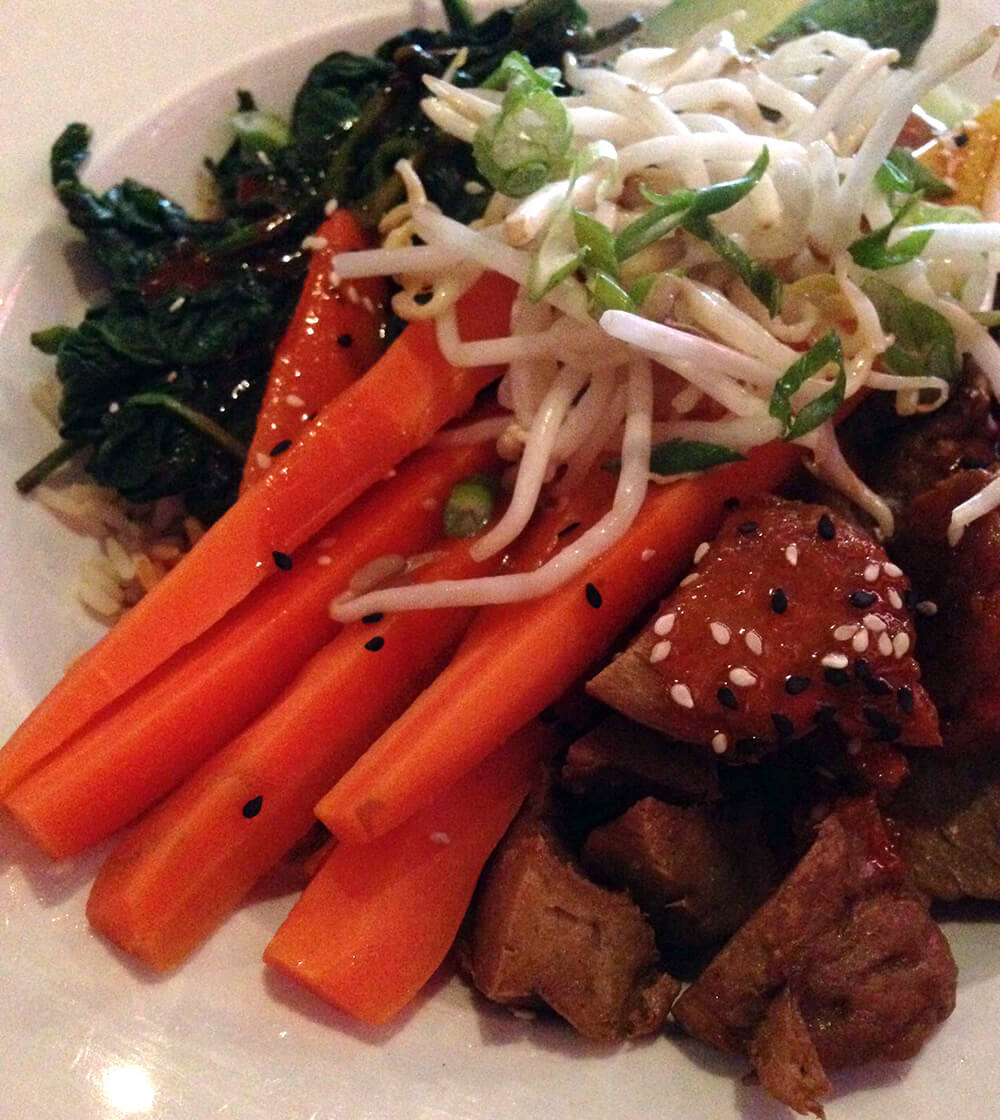 The main dish? I got their bibimbap, which I totally regret. I should of known better to order something so distinctly Korean from a restaurant that serves so many different things. The seitan was amazing, and so was the sauce. But there wasn't enough sauce for my taste, and the rice was long grain. I know that the restaurant probably makes only one kind-of rice for all their dishes, but something about getting that type of rice in a bibimbap seems wrong.
I would love to come back and try one of their other meals to redeem them from the bibimbap. But it might be a long time till I go again. Overall I like this place as they try and serve bar food but have everything be fresh. My only complaint is the lack of sauce, that was being used. This is a place I probably would go with another vegan since there are so many options to choose from. Finger foods, appetizers, salads, sandwiches, main courses, the works. There are lots drinks available, and there are occasionally live performances as well!
UPDATE: Note that all veganized options are not more from the prices listed on their menu. But a representative did make note that there is additional charges for adding vegan cheese and meat.