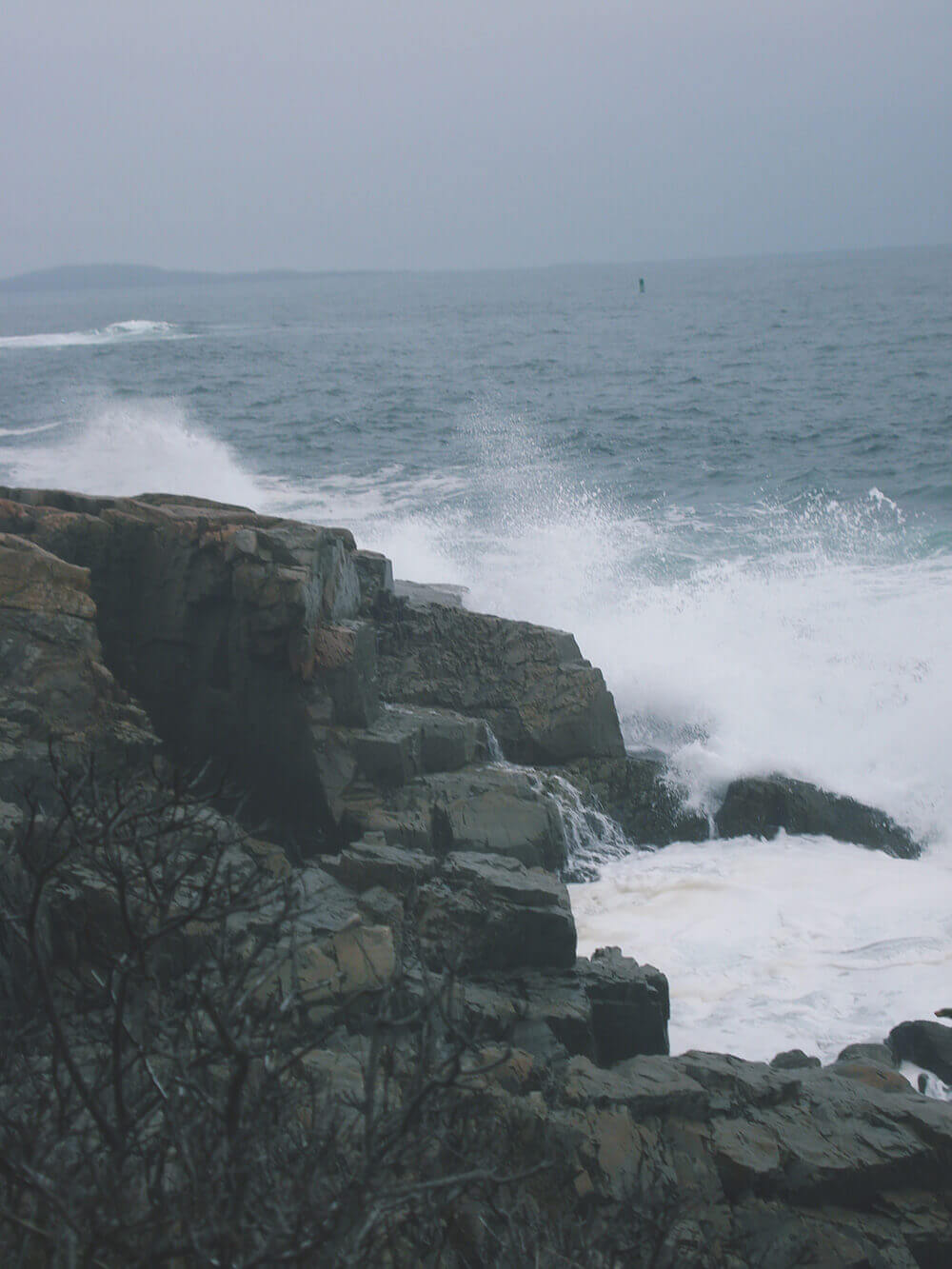 On May 18th, 2013 I tied the knot with Jon. I always felt that we were "married" earlier than that, we were committed to each other for some time. In my head we were married, but we thought we would hold off the legal stuff since we were young and poor. We've come a long way, having an awesome wedding that was featured on A Practical Wedding, and may be featured in a local eco-friendly magazine called Grid (I am SUPER excited about this!) And now, we are taking the next step and BUYING A HOUSE! Well, we are looking at a townhouse that is part of a development, so in some ways we will be owning a HUGE condo. But we are in the early stages so I am trying hard not to jinx it by looking for furniture on Ikea. (This will be for our deck, dining room table, and this will hold our drinking glasses and cookbooks) I blogged about my wedding last year, so this year on our two year anniversary I thought it would be appropriate to talk about our honeymoon in two parts.
We are starting on our first leg of the trip- Portland Maine. The plan was to drive a most of the trip to Portland Maine, and spend two nights there. Then we would drive a few more hours to Bar Harbor for majority of our trip. I recommend taking a similar plan of action if you want to drive up to Maine from New Jersey. There is so much to do in Portland, and we even went during the "off season" when a lot museums, stores, and sites were closed until Memorial Day. So this my humble "tour guide."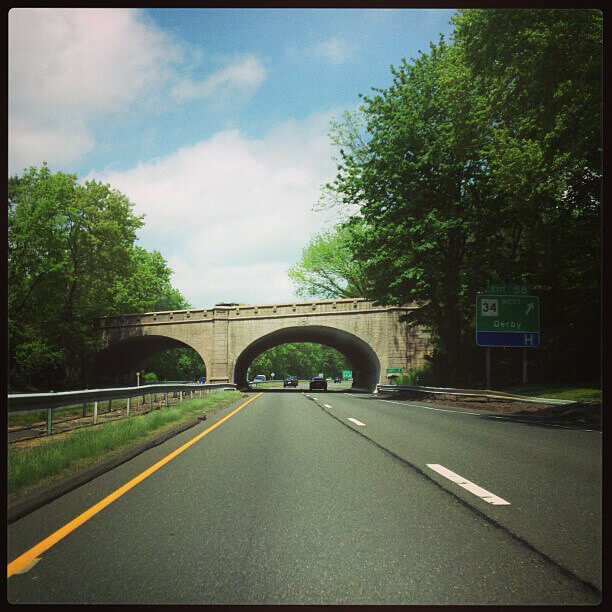 I made a post about my wedding last year, but I didn't mention how it rained. The only thing I worried about with the wedding was rain during the ceremony. It was the only thing I dreaded. I really didn't want the ceremony to be done in a tent, once the reception started, LET IT POUR! And I lucked out- sort of. We got through our ceremony and it started to drizzle as we started our reception line. The rain was light enough for photos which was nice. Then we rocked out the rest of the night in tent. It rained and rained the next day as we spent it with my Nanna and Pappy, and tying up loose ends. So on Monday when we started our honeymoon to Maine we were happy to see bright skies. I mean look at that photo above! SO BRIGHT!
Yeah, it was sunny for the drive. By the time we got to Portland, a light drizzle started. No big deal right? Yeah, it rained everyday during the trip. We still managed to have fun, and it gave us incentive to go back for more hiking. It is also worth noting that my vegan journey was a little bit of a waffling period. I was transitioning to a stricter vegan diet, but I occasionally still had fish, eggs, and didn't cut out honey yet. So keep that in mind with some of the restaurants and links I share.
Portland was really awesome. I remember going a few times when I was younger, and I kept hearing from the locals about how much it has changed for the better the last few years. It really made me think of Philadelphia since it too has a bustling farm to table scene, lots of vegan grub, and has a recovering downtown. I joked that it was like Philadelphia only with wider roads and less cars (and cars that stop for you… what the heck?!) We stayed at the Inn at Park Spring Portland, and they were very nice and accommodated my dietary restrictions. It was in a great walking distance from everything, which was super nice. The first night I thought to not dress up since it was raining (not knowing it would rain everyday) and accidentally went to a really high end restaurant. They were nice and still served us, and treated us quite well! We went to Five Fifty-Five, which is totally not vegan, but the restaurant we wanted to go to was closed on Mondays. We walked around town, bought beer for the hotel room and called it a night.
The first day started with a house tour of the Victoria Mansion which was ah-may-zing! I loved going on the house tours in Newport, and this Mansion had an amazing history. The houses in Newport were huge but didn't contain most of it's original furniture. But the Victoria Mansion had some of the furniture looted when it was not being lived in, but once they made announcements that they were going to open it up as a museum, they found some of the original possessions returned in the middle of the night.
After that tour we went to Green Elephant which is a mostly vegan restaurant. The interior was beautiful but everyone was pretty laid back. The food was light and delicious, a great lunchtime meal. What I really love about the place is that they have lots of different types of Asian inspired foods. It wasn't like Chinese take out, but you could still get eggrolls, stir-fries, and noodles. But there were big soup bowls or even curries.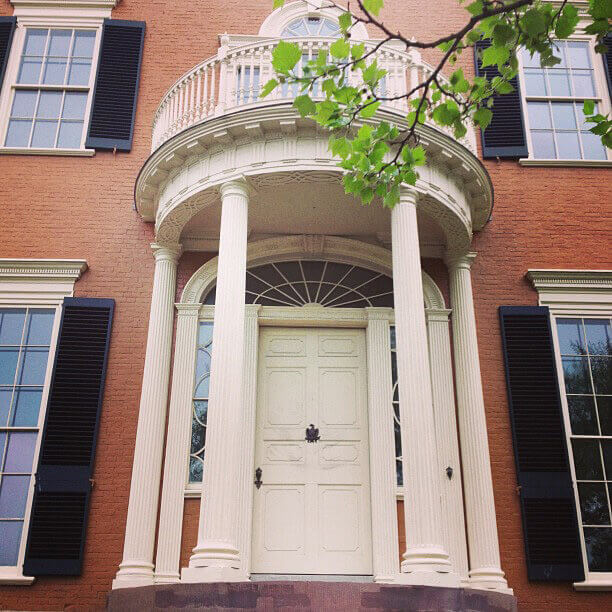 We then then walked over the Portland Museum of Art. It was a nice size. I am so use to big museums like The Metropolitan Museum of Art of Philadelphia Museum of Art, so visiting a smaller museum was kind-of nice. It was nice to see all the exhibits in one trip, but I know there will be new things to see on the next trip since they have rotating galleries. BONUS TIP: A member of AAA? Show your card and you get a discount… at least we did two years ago. It won't hurt to try, we only knew about it since the lady at the desk was nice personally asked us.
We had some time to kill so we walked around the town. Even though it was raining, it wasn't too bad. Sadly we came before Memorial Day so many places were closed, or closed by 5. If you are a thrifty person there were lots of eco-friendly and second hand shops. One place we really liked was Yes Books. It was a used bookshop with LOT and LOTS of books. I mean loads. We spent a good hour or two there, till we thought it would be a good time to grab dinner.
We had dinner at Gritty McDuff's Brewing Company as a friend recommended it. Sadly the beer is not vegan, but they offer other beers by other local breweries. The staff was REALLY nice, and I am sure it might of helped we were not at the height of tourist season. At one point they brought out the wrong appetizer but were hungry so we didn't mind and didn't say anything. The waitress notice, and brought out the dish anyways on the house, even though we said we didn't mind (since we ate majority of the whole dish already) Many people there seemed like locals, which was kind-of nice to see in a very touristy area. There are lots of vegetarian options, and some foods can easily made vegan. I ended up getting the Veggie Reuben with no cheese or ranch. Even without those two components, the sandwich was AMAZING.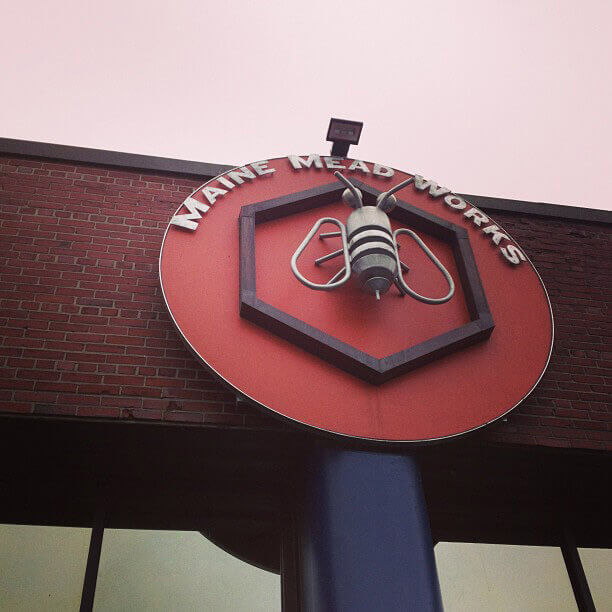 The next morning we planned on checking out of our Bed and Breakfast, and heading over to Bar Harbor. Our room had a tacky little cartoon map of Portland. It was one that probably sells ad space to business to be listed and shared around at hotels. On the map I saw Honeymaker– a meadery. I was starting to learn about it from my fermentation book, so I was curious to check it out.
Although honey isn't vegan, I understand that not everyone who reads my blog isn't vegan. The only reason why I am still mentioning them for my trip is because they use sustainable practices, use local honey, and had really unique mead. If anyone has tried mead in the past, they probably have tasted something that was thick and insanely sweet. Honeymaker ages their honey, trying to make it dry like a wine. We fell in love with them and bought a box of mead, which we still have one bottle left.
The cool thing about Honeymaker was that it was on the other side of town, making it fairly easy to drive to Whole Foods to pick up some lunch on the go. The location of Whole Foods is great because it is quick to jump on the highway towards Bar Harbor.
Overall, what my husband and I loved about Portland is how walkable it was. It was drizzling on and off the entire time we were there, but the area was so beautiful that it made it okay. Everything is within a mile, and therefore walkable. Some areas were a little rough, and it is obvious that Portland has lots of homeless people. It would be nice to visit again and to see if some the areas have changed.
Food:
Green Elephant : 608 Congress St, Portland, ME 04101 : vegetarian/vegan
Gritty McDuff's Brewing Company : 396 Fore Street Portland, ME 04101 : vegetarian/vegan friendly
Honeymaker : 51 Washington Ave., Portland, ME 04101 : vegetarian drinks
Whole Foods : 2 Somerset St, Portland, ME 04101 : Veg-Vegan Options
Sites:
Inn at Park Spring Portland : 135 Spring St, Portland, ME 04101 : will accommodate dietary restrictions
Portland Museum of Art : 7 Congress Square Portland, Maine 04101
Victoria Mansion : 109 Danforth Street Portland, ME 04101
Yes Books : 589 Congress St Portland, ME 04101