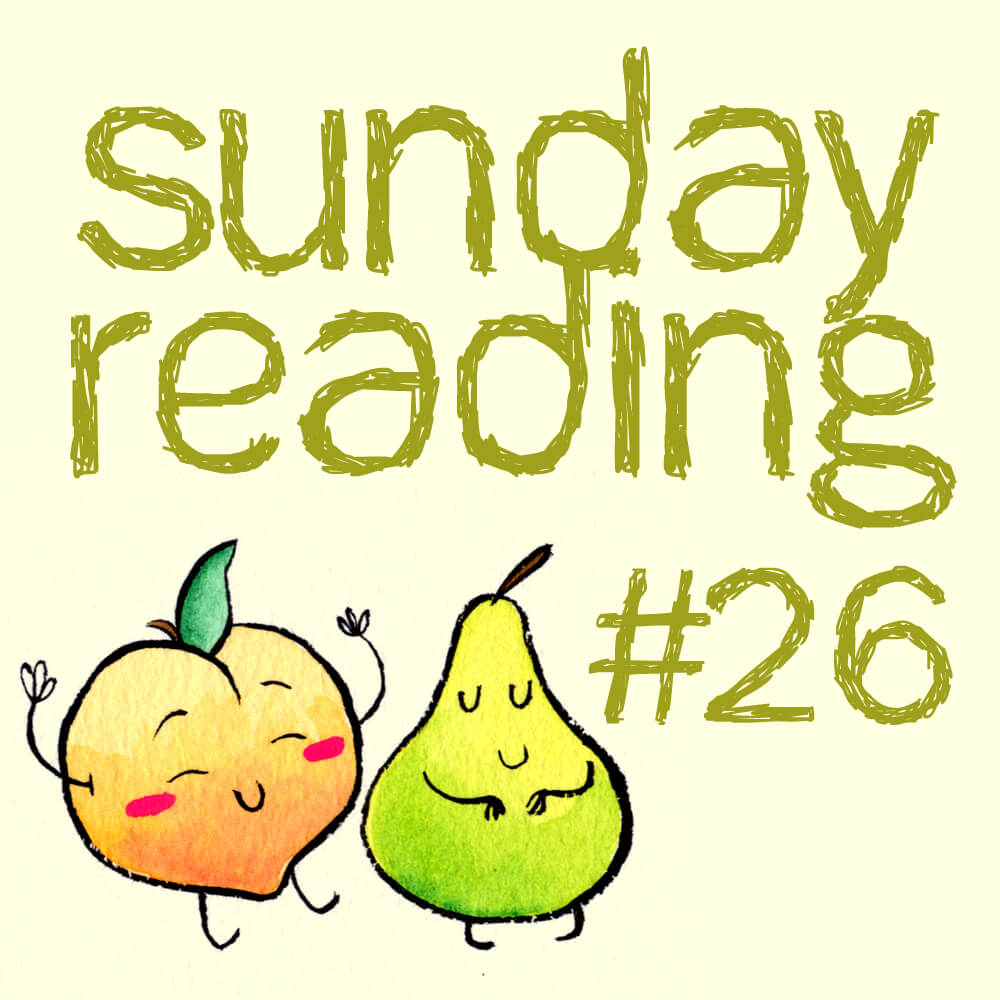 I recently updated our Pinterest board, catching up on about a month's worth of posts. Then I found out about map pinterest boards, and thought it would be so cool to use. I always wanted to make "touring" posts featuring vegan friendly places that are pretty much free. Like what? Like parks, trails, museums, and such. The main reason I didn't was because I wanted to have an interactive map that would make finding locations easy.
Anyways, while updating our Tour boards I went through our archives and read some of our early posts. It is funny seeing the differences with how Alexa and I post. Alexa makes posts touching many different topics, while I usually use a post to say just one thing. I also noticed how bulky the Sunday Reading posts are. They clog the main page, making it hard to bother with older posts. So I made a decision to redesign the page. I think more people have a similar format and usually post it on Fridays. Well, I'm sticking to Sundays. XD
This week there was A LOT of really cool stuff. I have no idea how my list got so long. So bear with me, and try and read everything that I posted.
Recipes:
This layered butternut squash "lasagna" made me think about the sweet potato cauliflower on I reviewed earlier. But I like how this one uses the squash as if it is the pasta, making an all veggie casserole.
I'm not a Bailey's fan, but this recipe for boozy vegan bailey's is getting my attention.
Oh She Glows is making me drool over these coconut layered snacks. Need to make!
Food News:
Mother Jones speculates if the Junk-Food Era is drawing to a close. I don't think so, but I do think with all these health food blogs and the internet is making people more aware of how to eat less processed foods.
I wasn't interested in watching Fed Up, the documentary. But I am really interested in watching That Sugar Film, it looks like a documentary that really takes advantage of the film medium. It also tried to show the effects of sugar by putting the filmmaker on a "healthy" sugar diet.
I remember having a discussion with my family about how it made more sense that kids would less allergic to peanuts if introduced at an earlier age. Turns out science is now backing that up.
American's apparently are eating less desserts! I never really ate dessert when growing up, sure we had ice cream, but I am pretty sure that was it. Although money and laziness are reasons why I don't eat desserts, usually not actually being hungry is the main reason.
Ur What U Post is a cool interactive website that counts Instagram hashtags of healthy and non-healthy foods. The website features some fun games as well, which is nice twist to healthy foods which usually have really boring ad campaigns.
Fun Stuff:
Gina shares some of the problems that slowed her down when trying to get into fitness.
Orthodox Jewish Babysitter's Club? Where can I get a copy?
Apparently smelly farts are good for you health. Vegans must have perfect heath.
I love fairy tales! And apparently a whole new collection has been found with one about a turnip princess?! Alexa and I are both excited about it.
My friend Ian got a web shop up of his art. He is the cool dude who painted my big cat head from my wedding and drew the design from my bear tattoo. Go check out his stuff.
An artist buys art from garage sales and adds a new spin to them. I really want to buy this print guys.
Equality:
Emily from Bite Size Vegan talks about horse carriage rides this week.
Wrestling fans? Well, good news, the divas are starting to get a little more respect. Now let's hope it stays this way.
The Ringling Brothers are phasing out the elephants from their shows. Sadly the decision is less about what's best for the animals and more about money.