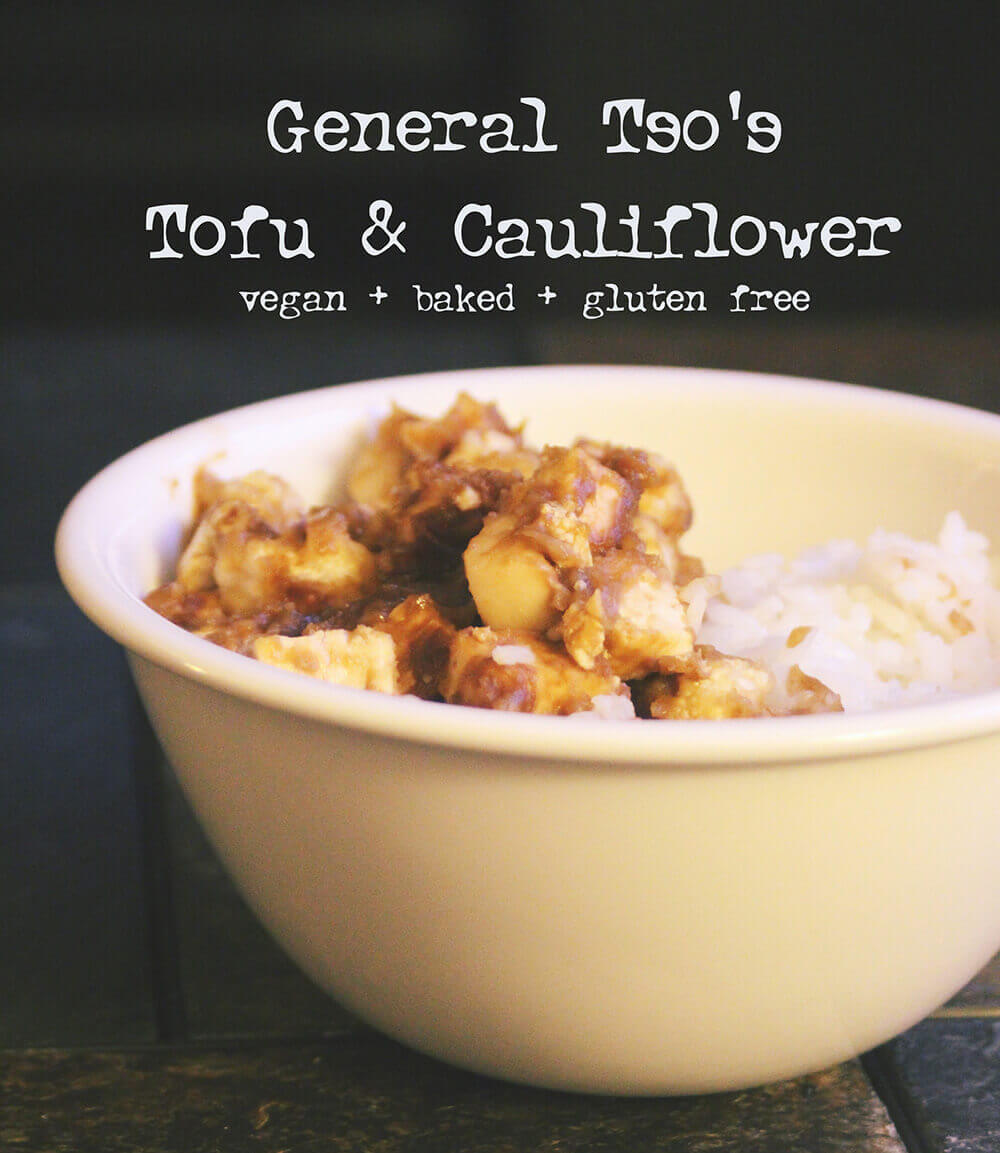 Damn these short winter days, killing the food blogging realm. I never really put much thought to it before the blog, but nighttime really clobbers photographs. Since I am a working girl in a small apartment, I pretty much only have time to take photos of food the night I make it. Maybe one day I will have enough time to make these great dishes in the middle or the day, or have a special corner to set up lights to photograph at night.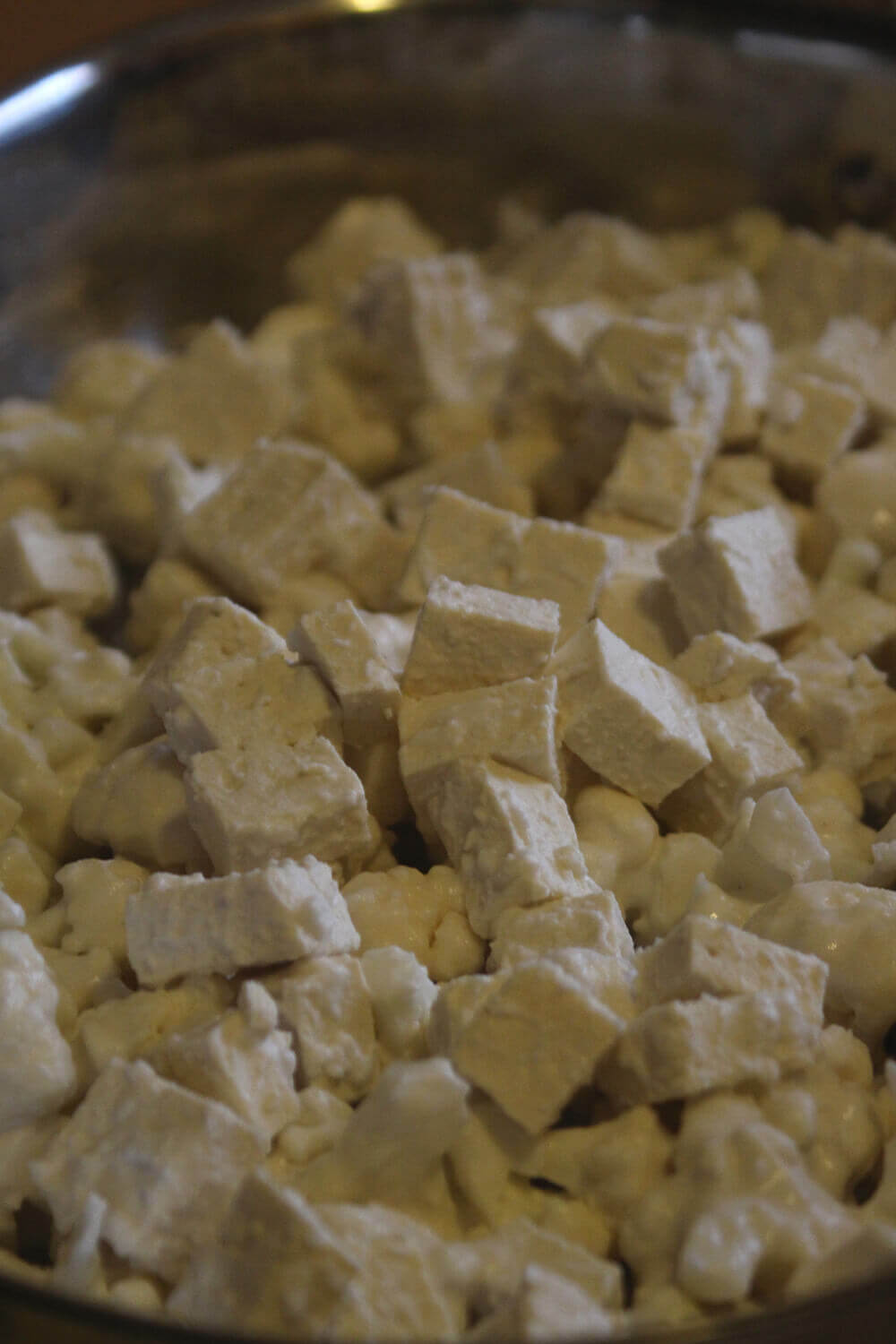 My latest dish was inspired from our last trip for Chinese takeout. My husband has switched over from General Tso's Chicken to General Tso's Tofu. But I haven't found a place in New Jersey that I liked their tofu, my favorites being in Philadelphia. I've been going nuts for some of the baked cauliflower dishes. I thought I might try making a tofu and cauliflower mix.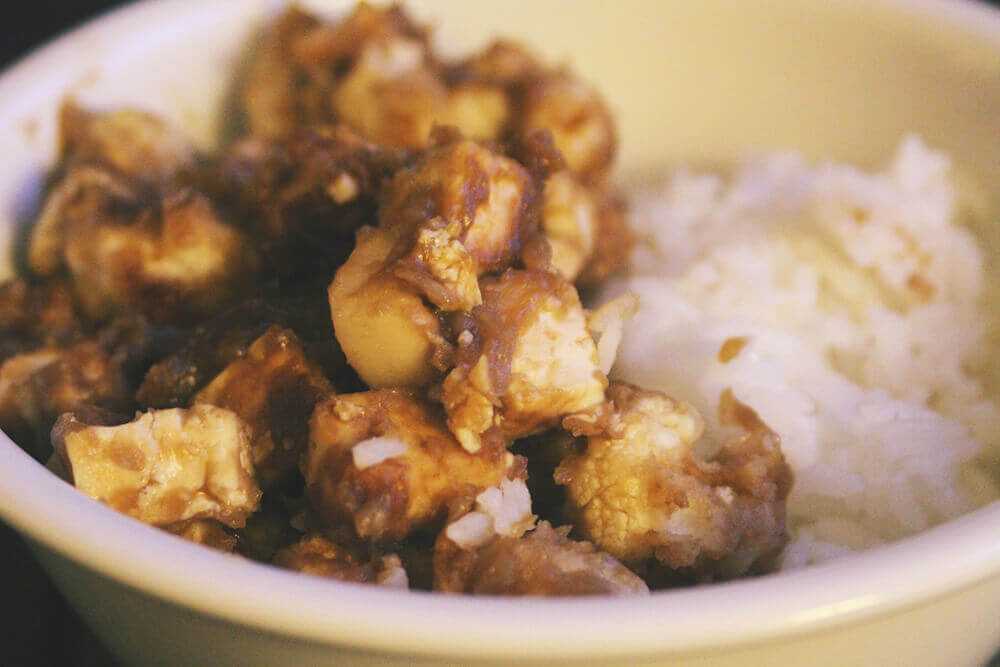 Of coarse to make this dish gluten free you have to make some alterations. First is that you need a gluten-free soy sauce or something similar. Coconut aminos, braggs, or tamari should work wonderfully in this dish. You also need to be careful about which hoisin sauce you buy. Most have wheat in it, but Joyce Chen has a gluten-free and kosher hoisin sauce. These are pretty much the only major problems to tackle with this recipe.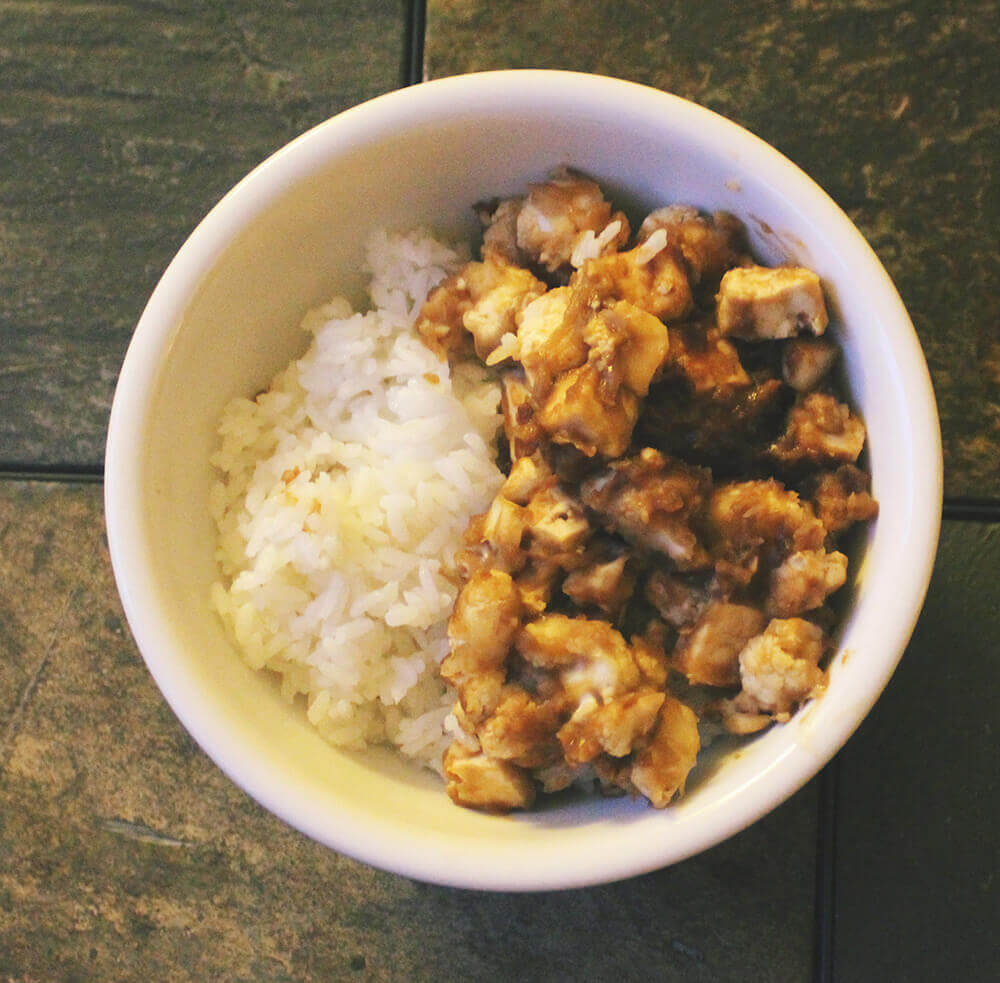 General Tso's Tofu and Cauliflower
2015-03-02 12:39:11
An easy to make dish to feed your general tso's craving!
Ingredients
3/4 cup flour*
3/4 cup water or stock**
1 small head of cauliflower, cut into florets***
1 lb tofu, pressed and cubed
1/2 cup hoisin sauce
1/4 cup rice vinegar
2 tbsp soy sauce
2 tbsp brown sugar
2-3 minced garlic cloves
1/2 cup stock
Instructions
1 Preheat the oven to 450°F. Prep a roasting pan by lightly coating it with some oil.
2 Take two bowls, one big, and one medium-small. In the big bowl whisk together 1/2 cup of flour of choice with 1/2 of water or stock. In the smaller bowl whisk together 1/4 cup of flour of choice and 1/4 cup of water or stock.
3 Place the tofu in the smaller bowl, and place the cauliflower in the bigger bowl. Gently toss the tofu and cauliflower separately. Empty both out on the oil pan, trying to spread both out evenly. Bake in the oven for 15 minutes, tossing once halfway through.
4 While the tofu and cauliflower is baking, rinse and reuse the bigger bowl. Whisk together the hoisin sauce, rice vinegar, soy sauce, brown sugar, garlic cloves, and stock.
5 After the cauliflower is in the oven for 15 minutes, take out of the oven. Carefully take the tofu and cauliflower out of the pan and into the bowl with the hoisin sauce mix. With a spoon carefully toss till everything is coated. Return everything into the pan. Bake for another 25 minutes.
6 Once the 25 minutes is up, remove from oven and let cool for 10 minutes. Serve with short grained rice.
Notes
* I've used rice flour, chickpea flour, and all purpose wheat flour with success.
** A mushroom stock would be ideal
*** You can include chopped stems, just make sure you cut them in small enough pieces.
One Raw Bite https://one-sonic-bite.com/