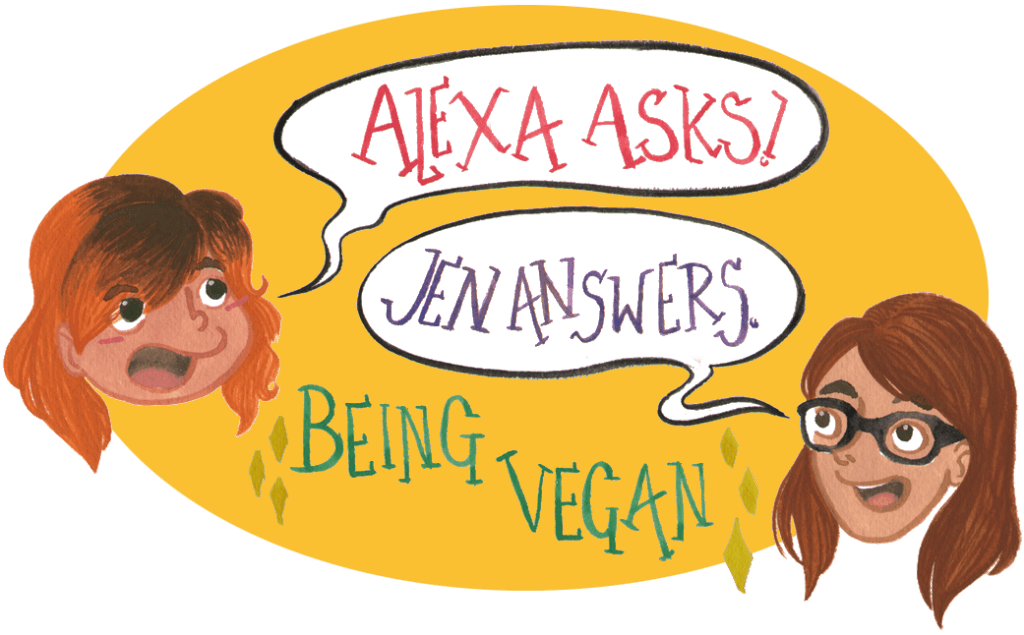 Alexa is working toward a vegetarian diet, and is loaded with questions. Jennifer's got answers. We talk about anything as long as it is vegan. Are tattoos vegan? How do I politely not eat Thanksgiving dinner? How do I order without pissing off the waitress? We know you are dying to ask!
We talked about how much calcium is in soy milk, but should I be concerned about how much calcium I get?
We hear a lot about calcium as vegans. It is the next obvious nutritional concern people have after protein. We grow up in school learning that we drink milk for calcium, as if nothing else has it. When my husband found out he was lactose intolerant, he got a lot of questions of how he got his calcium. It seemed that people assumed that we had force milk in our tummies regardless to fill the calcium void. Which got me thinking, how important is calcium?
Here is a little food for thought, hundreds and thousands of years ago humans were designed to drink breast milk until they were a few years old. After a certain point, the human body looses the ability to break down the lactose molecule easily. Then one day there is a mutation in the human gene that let the body continue to break down lactose, letting humans consume milk for their whole lives.
But you might make the argument that our ancestors didn't live as long as we do now, and that we need that extra calcium as we get older. I mean think about osteoporosis! Women are always being told to consume more milk to prevent brittle bones. Several studies have shown that additional calcium have no link to decreased bone fractures, and in some studies may increase them. To make things more crazy, some studies show that milk consumption may actually leech calcium from bones.
So is calcium a giant fraud? No. We still need calcium for bone strength, and other bodily functions like nerve connections to muscles. I think perspective is in need. We may of heard about how we need three glasses of milk to get our calcium recommendation. That would mean three glasses of milk will provide 100% of the calcium for the day. That is great, but that would imply we don't get calcium from any other foods. Beans, sesame seeds, soy, and leafy greens all have calcium. Just like protein, there is a little bit of calcium in almost any food.
If you are worried about bone density and strength, try weight training. It has been proven to strengthen bones, but isn't as widely advertised. So lifting a dumbbell may do more for you as you age than chugging the milk.
As a vegan you might not need to be worried about calcium intake. Many vegan foods are now fortified in calcium. Most milks contain more calcium than dairy milk as a marketing strategy. Lots of protein powder mixes have added calcium, and even oats are fortified. And if you are told by your doctor to take calcium supplements, you are covered as well. Any search will help you find vegan sourced calcium tablets.
I look at calcium like most vitamins, I know I need it but I don't worry about it. How many times do you think about your potassium levels? Or worry about your vitamin C levels? Probably not often.