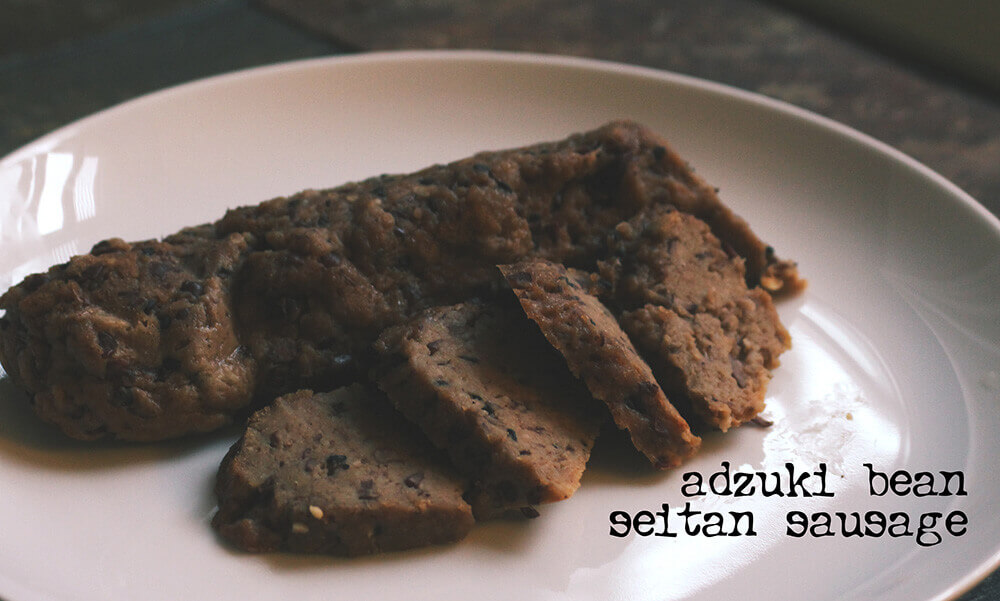 This is a quick little post. See I made these seitan sausages to be used in another recipe. But I thought these guys were pretty versatile and could be used in many other recipes. The end result are 5-6 individual seitan sausages, and freeze really well. So you can make a batch, and shove in the freezer when you are ready to use it. I think I am starting to get addicted to adzuki beans. They add an interesting sweetness to a protein source.
Side note- does anyone know how to make seitan look great in photographs? I swear it is the most un-photogenic food. It is like your friend who is pretty but get them in front of a camera and a mysterious double chin appears. You've seen your friend a million times and they don't have a double chin, and you think how does this happen? Not just once, but every time. That is seitan, you think dang this looks so yummy, and then you take a snap and you think why does this look like a turd?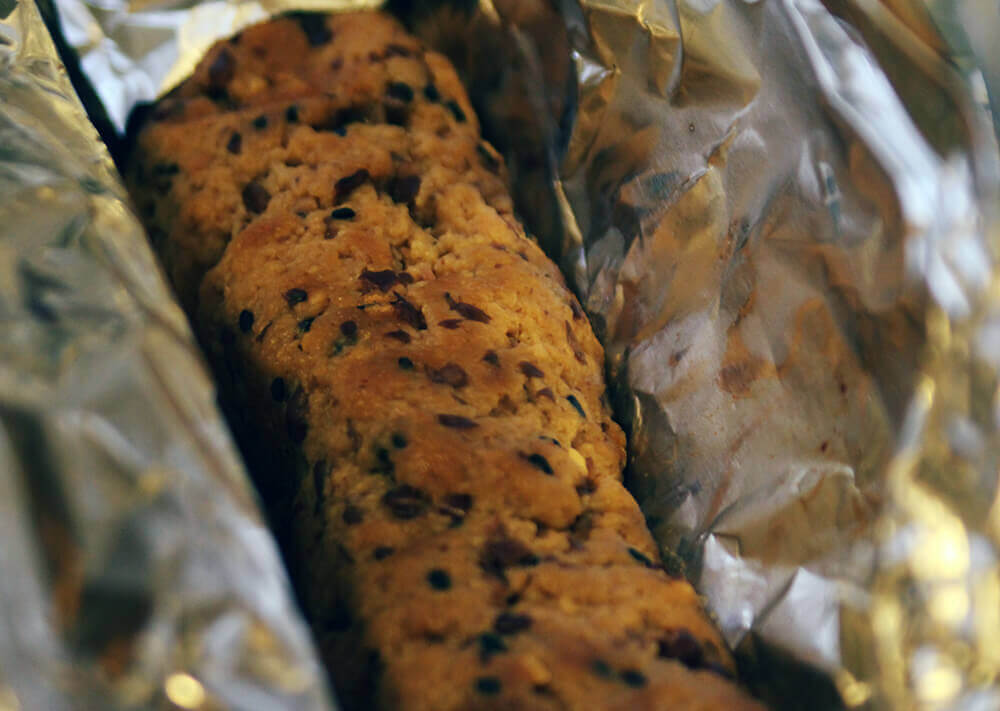 Well, this is one of the yummiest seitan loafs I've ever made. I am super excited to cook it up tonight. Either Tuesday or Thursday I'll post a second recipe using this seitan. You can use OTHER seitan, but I would recommend this one.
Adzuki Seitan Sausages
2015-02-09 09:22:36
yummy beany sausages
Ingredients
1 1/2 adzuki beans cooked (1 15oz can)
1 1/2 cup strong broth (preferably homemade)*
1 tbsp + 3/4 tsp olive oil
5 tbsp soy sauce*
3 tbsp tomato paste
10 oz vital wheat gluten
1/4 cup nutritional yeast
1/4 cup chickpea flour
1 tsp garlic powder
2 tsp sesame seeds
Instructions
1 Preheat the oven to 350°F
2 In a bowl mash the red beans, making sure there are no whole beans. Mix in broth, olive oil, soy sauce, and tomato paste.
3 In a separate mixing bowl, combine wheat gluten, nutritional yeast, chickpea flour, garlic powder, and sesame seeds. Whisk together. Create a well or whole in the center of the dry mixture.
4 Add the wet mixture in the hole of the dry mixture, stirring with a fork or spoon until all flour is moistened. Use both hands to fold or kneed the mixture for about 3 minutes. Let the dough rest for 10 minutes.
5 Divide the mixture into five or six sections. Rip 5 or 6 12 x 12 tin foil squares. Roll the dough into long logs on the tin foil. Gently fold the sides of the tinfoil in. Take the other sides tin foil and bring them together and loosely fold them down, giving room for the seitan to expand.
6 Place the tin foil packages in the oven and bake for 34 minutes. Remove from the oven and let sit for another 45 minutes in the tin foil, letting it steam more. For best flavor prepare seitan a day before cooking with it.
Notes
* If you are using store bought broth I would recommend dropping the soy sauce to 3 or 4 tablespoons. My homemade broths are salt free.
One Raw Bite https://one-sonic-bite.com/