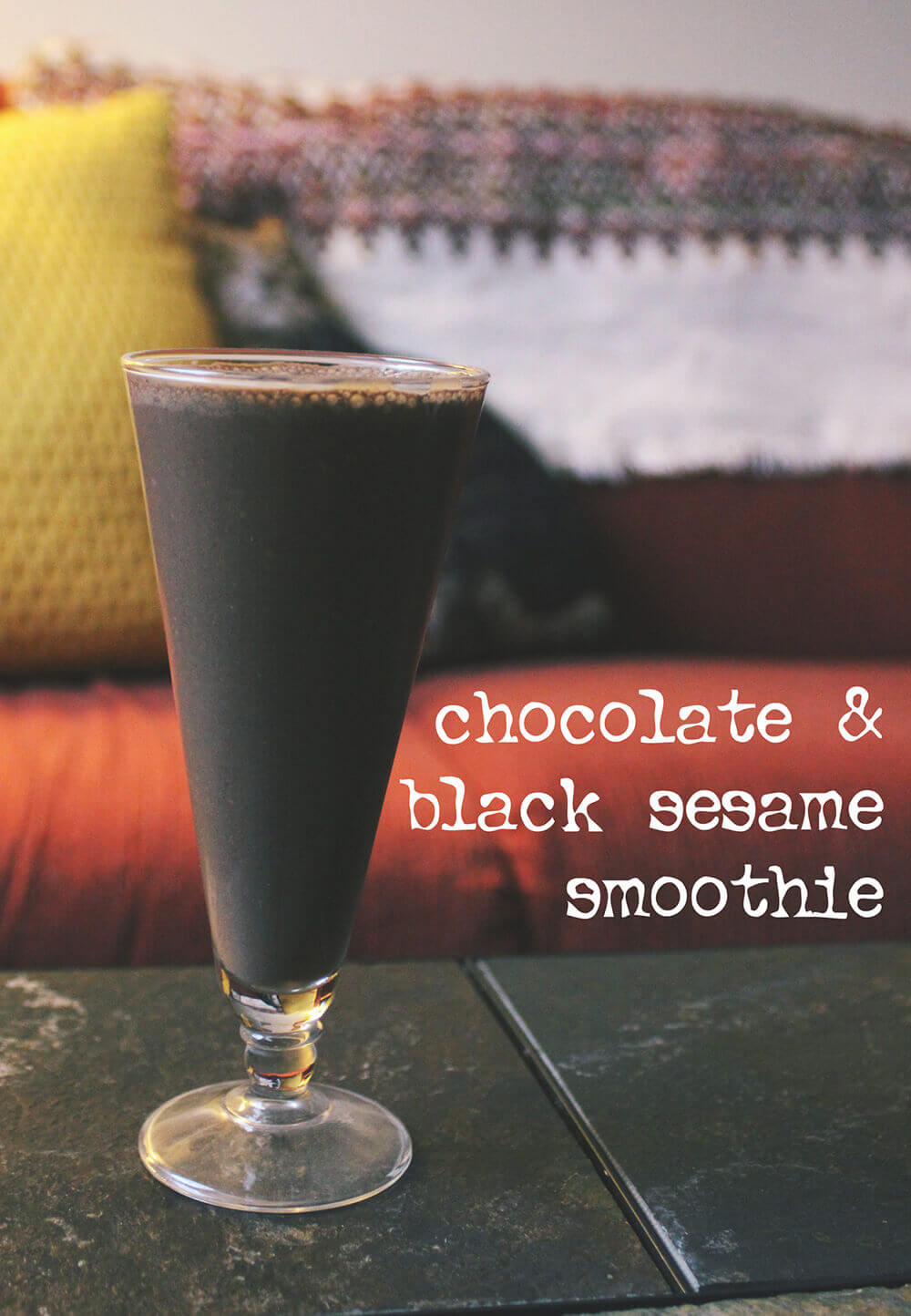 This shake was a pleasant accident. I was originally had ideas for a new dish stewing around for a few months, but I when I made this shake plans had to put on hold. See, I had leftover black sesame latte that I drank while I did errands around town. Instead of dumping the leftovers in the sink, I saved it to toss in a smoothie. So the next morning I made my shake, tossed in the leftover sesame latte and blended.
The end result was beyond delicious. The sesame flavor was present and seemed to work well with the chocolate. And even more to my surprise was that I could still distinguish the sesame and chocolate flavors even with my daily teaspoon of spirulina.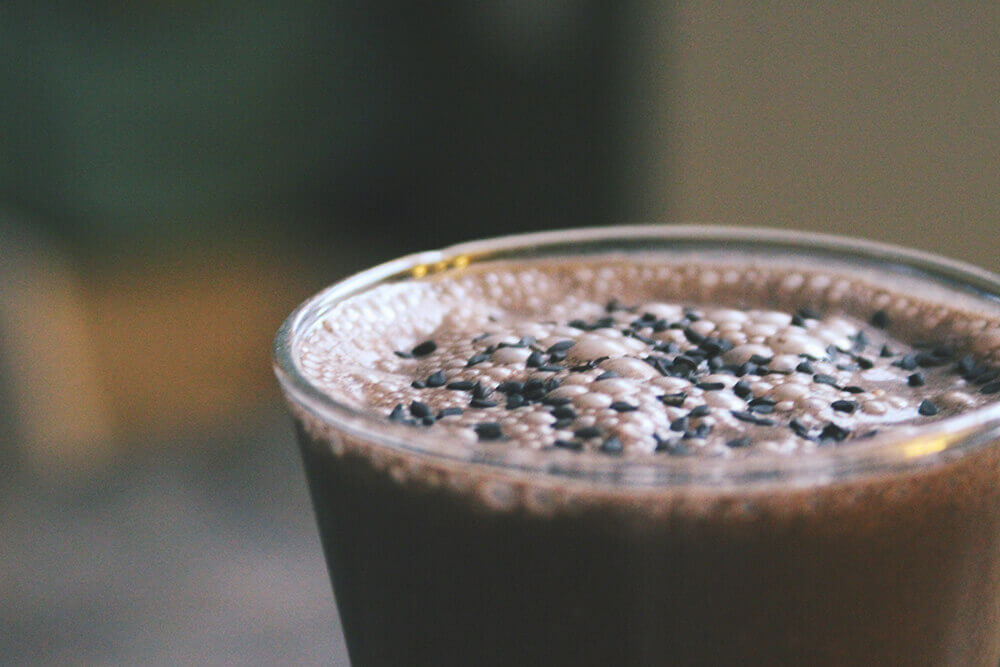 I tested the recipe again making modification so my recipe didn't read "1. make on batch black sesame latte 2. drink one third of it 3 blend all ingredients" Plus I wanted to make sure it still tasted the same. The result was still tasty, and prettier since I omitted the spirulina for the photos. I still stand by that the sesame and chocolate cover the spirulina taste pretty well, which is good news for anyone who doesn't like it. I personally like spirulina, but somedays I just don't want to taste it.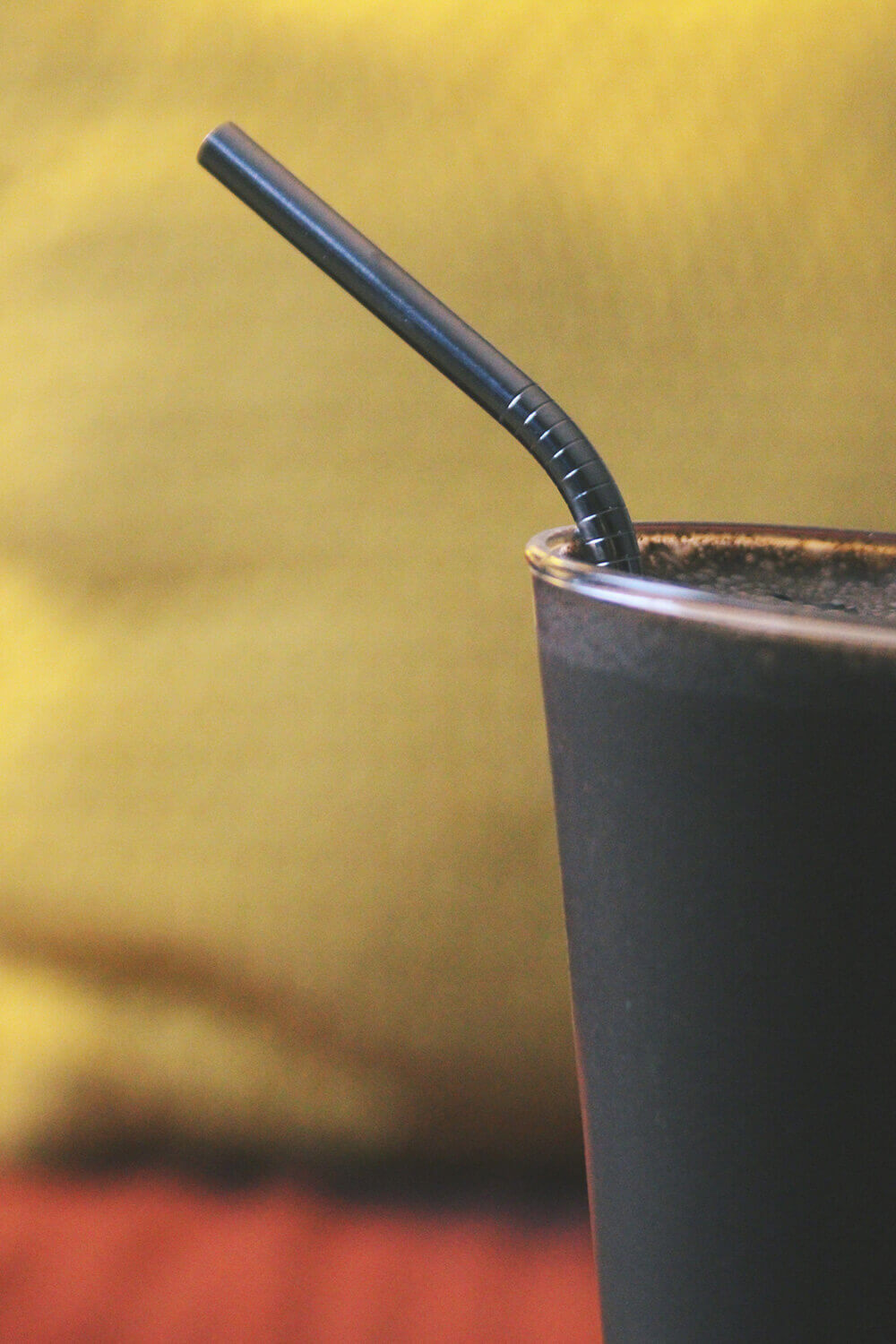 I will point out that some people might not dig this flavor combo as much as I did. If you don't like tahini or sesame seeds you probably won't like this shake. The sesame plays a big role in the flavor, and it should distinguishable in the shake.
It should also be noted I used black sesame paste in the recipe. You could use whole black sesame seeds and leave the blender running a little longer. You can use tahini, but those sesame seeds are not roasted and therefore has a different flavor than "sesame pastes." Sesame pastes are more often used in Asian cooking, and come in black and white sesame seeds. The flavor difference is minimal, but just something to keep in mind.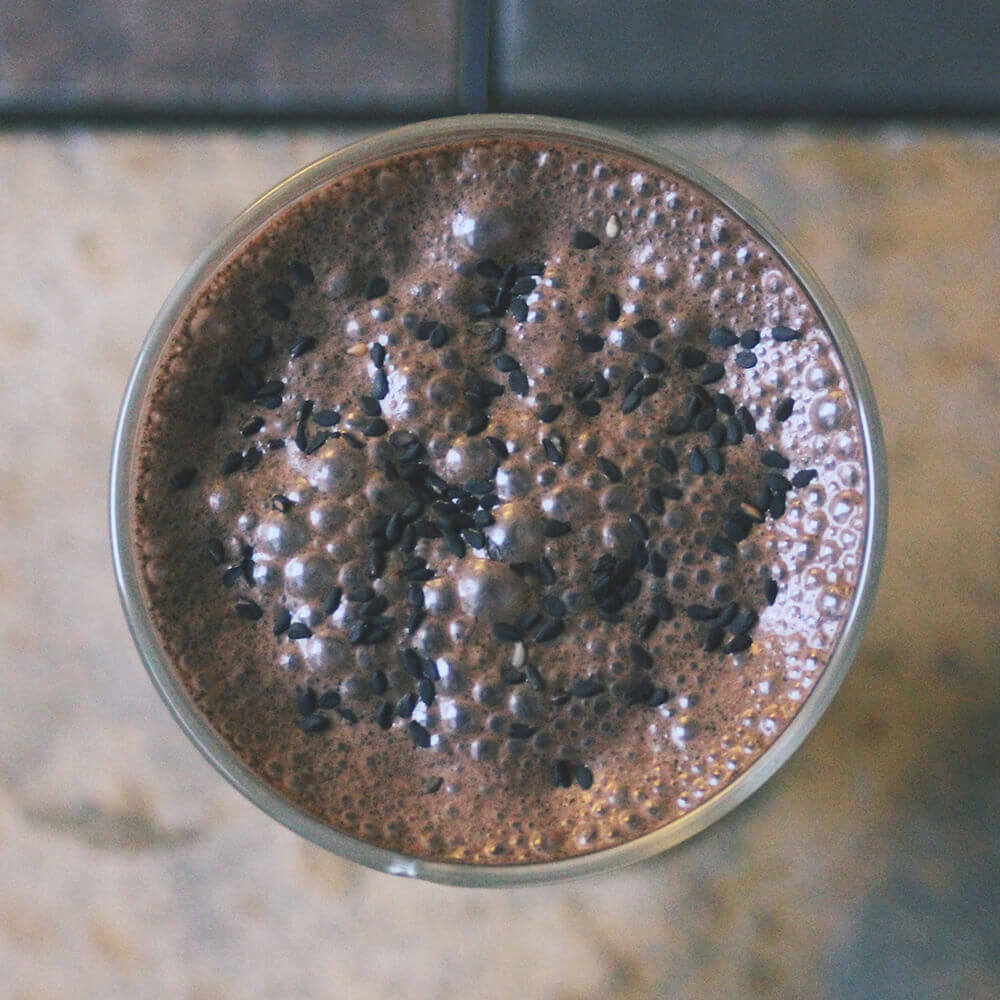 Chocolate Black Sesame Smoothies
2015-01-25 15:30:08
Serves 1
A yummy smoothie filled with sesame seeds and yummy chocolate
Ingredients
10 oz milk of choice
2 tbsp rolled oats
2 tsp black sesame paste
2 tbsp cocoa powder
1 tbsp dark cocoa powder*
1 tsp spirulina (optional)
1/4 tsp stevia or 1 tsp agave
1 banana
8-10 ice cubes
Instructions
1 Combine everything in a blender until smooth.
2 Pour in a glass and drink!
Notes
* Feel free to use 3 tbsp of regular cocoa powder instead of the regular/dark cocoa mix.
One Raw Bite https://one-sonic-bite.com/