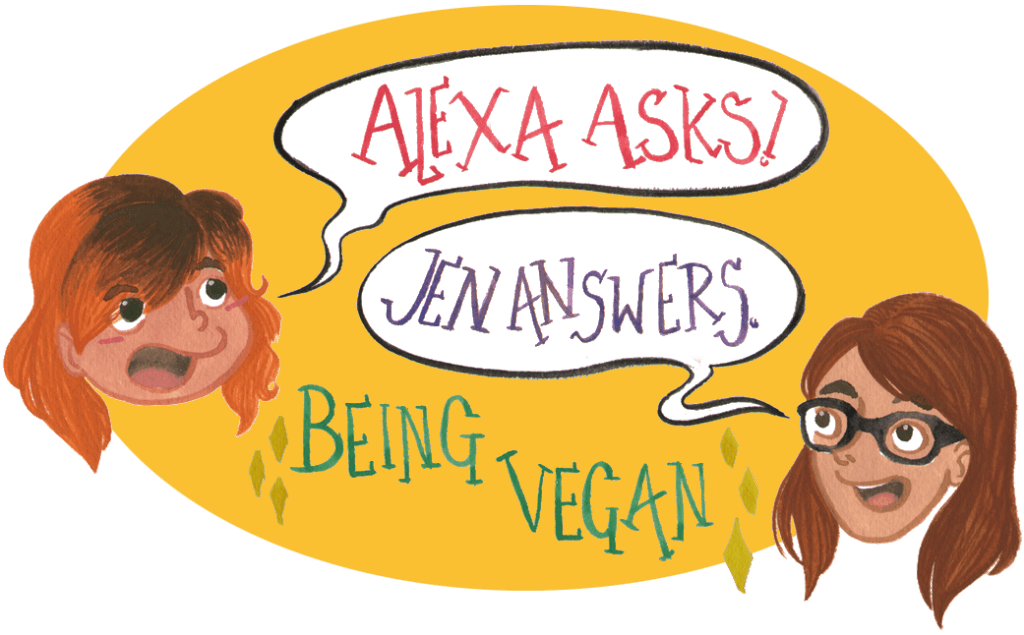 Alexa is working toward a vegetarian diet, and is loaded with questions. Jennifer's got answers. We talk about anything as long as it is vegan. Are tattoos vegan? How do I politely not eat Thanksgiving dinner? How do I order without pissing off the waitress? We know you are dying to ask!
Do you have a favorite Vegan restaurant that you've been to?
This is a tough question since my husband and I don't eat out often. We only eat out 2-3 times a month, including eating out for lunch during work. We don't even go to bars that much since it is so expensive. But I think we hit the same problems most vegan have, there aren't any LOCAL vegan restaurants. Sure there are lots of options in Philadelphia, but it involves taking a train and walking to the location (like 30-40 minutes each way)
That being said we have some favorite vegan and non-vegan places. Each place has their own special place in our hearts. All of these places are pretty much exclusive to South Jersey or Philadephia with one exception. So take this an an eating guide to the Philly area.
If we are traveling and need to grab a bite, we almost always stop here. Sure there are other chains with great vegan options, but I find that Panera is the most spread out. There is a hearty sandwich that is easy to veganize (no cheese, swap bread). There are also other options, and their website is really helpful and open.
FAMILY EATING: The Pop Shop Collingswood, NJ
If you are eating out with your non-vegan family and they just want your standard all American dinner, the Pop Shop is your best bet. The Pop Shop isn't a vegan restaurant, but a sort of family geared diner. They specialize in breakfast, ice cream, and grilled cheese. They also have vegan options for all categories. They have a great vegan cheese, vegan pancakes, vegan shakes, and tofu scrambles. My favorite? Tofu Buffalo Wing Sandwich, no cheese, no mayo. Downside? They don't have an exclusive vegan grill, so that might freak some strict vegans out, or pose a problem to extreme dairy allergies. Also worth noting, I have only been charged extra for the vegan option once- for a sundae. So that's a bonus.
Okay this another non-exclusive vegan eatery. And I have to say narrowing down best ice cream in Philly is hard. I mean Capogiro's has fabulous sorbets, and has been named world's best ice cream. Little Baby's Ice Cream is my favorite part of seeing a concert at Union Transfer (yes you can rock out to Chrvrches with some vegan ice cream). But neither is are exclusively vegan. (hey did you notice how many ice cream places I just dropped? Can you tell I like ice cream?)
But Franklin Fountain is a throwback soda fountain that is very accurate to the time period, well with the exception of their few vegan ice creams. They give lots of options for vegans, including vanilla, chocolate, and one seasonal vegan ice cream (such as peppermint stick or pumpkin), sorbets, caramel, whip cream, and much more. My favorite? Vanilla ice cream in a violet soda. It's not on the menu, but trust me, it's awesome.
I remember being disbelief that a vegan pizzeria would ever open. I am even more shocked that it stayed open for so long. I wish I tried this place out when I lived in Philadelphia because it is even better than most of the pizza places in the city. The place is really laid back and feels like any old pizza takeout. The options are amazing, and some non-vegans drool over their potato pizza, which is apparently a thing. This place is ALL vegan, so no sweating the menu.
QUICK BITES: HipCityVeg Philadelphia, PA
HipCityVeg has been featured on the site a few times. When I go into the city it is usually do something specific like see a movie at The International House, or go to the Art Museum. So I usually don't want to sit down and eat. No instead I plan on eating at home, and realize that by the time the train arrives and I start cooking I won't be able to eat until 7 or 8 pm. So I usually stop by HipCityVeg and grab something to eat. Everything is vegan, and the menu is simple which means your food get made fast. My recommendations: The Banana Whip, Buffalo Bella Burger, and the Udon Noodle Salad.
I am super sad this place closed, but I think it is worth mentioning. This was an all vegan restaurant in Bar Harbor Maine. It was suppose to be a little more high end, and even had a bar. I liked the place since the food was a perfect way to end a day full of hiking. The menu was seasonal and would list all the locally sourced food, including things such as fiddleheads, tofu, and seaweed!
BAKERY: Sweet Freedom, Philadelphia, Bryn Mawr, PA & Collingswood, NJ
I had a friend recommend this vegan bakery, so I went to check it out with my husband. After eating the yummiest cookie sandwich and root beer float cupcake I saw tons of signs with "gluten free" written all over them. I wouldn't of had a clue. Sweet Freedom is all gluten-free, animal-free, peanut-free, soy-free, and refined sugar-free. I think this why I love them so much, I don't feel stuffed, or bogged down like most baked goods (or that rotting teeth feel from too much sugar). They started in Philly and expanded to Collingswood and Bryn Mawr, expanding their menu to juices, smoothies, and foods (hot foods only at the Bryn Mawr location). My recommendation? Their cookie ice cream sandwiches for the summer, cake balls, and cookie sandwiches.