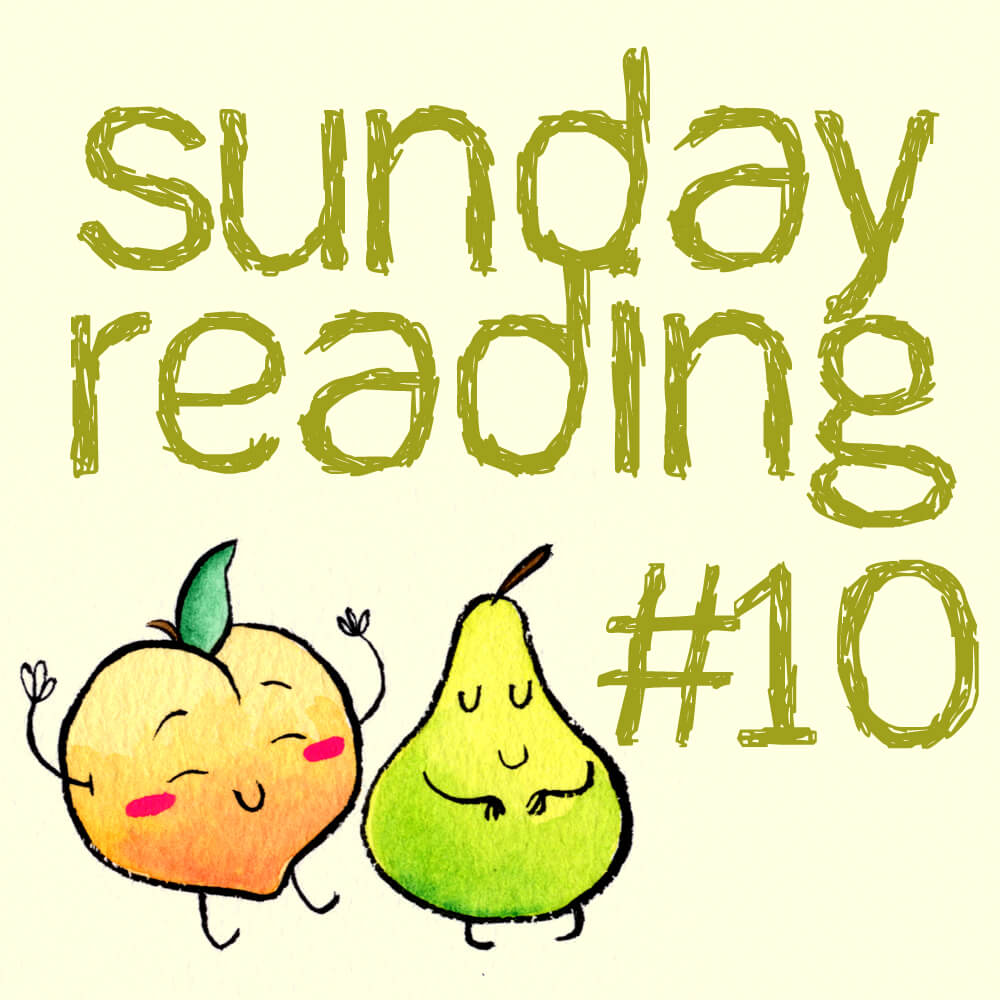 You might have noticed we were gone for two weeks, which means I have so much to share this weekend for Sunday Reading! I changed the format a little since there are so much to share, so bear with me guys. I hope I don't overwhelm you with too many articles, videos, and blog posts. I tried to summarize faster for everyone as well.
I am also being pretty brief since I just got home from my trip to Florida. Most of my Mother's side of the family lives there, so we went down for my grandparent's 60th wedding anniversary! I will be sharing some photos, a restaurant, and a cool state park. I am just home to be back in crabby and dense Jersey.

I've been a huge fan of The Bite Size Vegan. I find Emily great for teaching people about veganism, whether it is about nutrition or how animals are treated. She covers so much and has the cutest puppy ever. That was why when she started the Nugget Army to help support her YouTube channel, I was happy to contribute. Go check her out, and see what you think.
Check out this cool lady who decorated her house with bottle caps.
Jamie recently posted a review on a manga called In Clothes Called Fat. I love comics, and I love how in Japan they are used as a serious medium for a message. I need to pick up this comic.
The Kitchn had a quick article about galactagogue foods, foods that increase breast milk. I thought it was cool because all the foods listed are vegan. Not saying all vegan food are galactagogue foods, but still interesting meat isn't on there.
Logical Harmony make a quick cheat sheet of vegan friendly brands at Sephora. She even breaks down how vegan friendly they are!
Heard about Advanced Fashion yet? Well, get an introduction with this interview with the very inspiring Tziporah Salamon. Even if you aren't a fashionista, she really inspires you to keep faith in art, and doing what you like regardless of age.
Jenny at She Loves Dresses wrote a loving letter to her late father. This is one of many posts where she opens up with her struggles in life. Something not enough people are open about.
(Another) Jennifer at Grimmricksen posted an interesting article about adult female ADHD.
The New York Times wrote a humbling piece about how complicated microbiome in our bodies is. We all know that Jamie Lee Curtis is trying to sell us poop-gurt, and all the hipsters are guzzling kombucha, but there is so much we don't understand.
M.F.K Fisher is well known for her literature about food. Her writing is inspiration for pretty much every food blog, magazine, or book you pick up. But there is a good argument against M.F.K Fisher.
While on vacation my husband was looking at my tablet and wanted to make this Spicy Cranberry Apple Sauce.
Speaking of my husband- I really enjoyed Gena's post on How to Date a Vegan Without Even Trying. It reminded me so much of my husband. I think he only asked two "annoying questions" about me being vegan which was "So you'll never eat a hotdog again?" and "So you'll never eat ice cream again?!" Aside from those two very spaced out questions, he never asked something stupid like "Is semen vegan?"
Since I talked about vegans and calcium, you might want to read this post about calcium.
Jess calls out the problem with Plus Size Models. It is a great step forward, but is a small step backwards.
Cara wrote a quick and helpful post about surviving the holiday season. I am planning on posting my own similar post
I was hesitant to share this Crash Course video on Eating Disorders. But after reading Raechel's blog post about Self-Love it made me remember how crappy education was for eating disorders. Was I the only one who watched that TV special with Calista Flockheart? All the lessons about about eating disorders seemed to be targeted to the girls, and it came off as a wag of the finger. "Now don't go crazy with your dieting girls!"
I think if I was shown this video in school my point of view would of been totally different. I think there is so much shame associated with bulimia and anorexia since it is often viewed at dieting gone wrong. I've had a friend who was anorexic, and pressures to look a certain way seemed to be on the bottom of the list. It was much more about control over something in her life. She talked about how she had to compulsively look at a watch and take bites when the hands were on certain numbers. Although she might of started to eat this way because she wanted to look thinner, she never talked about that being a concern about what and when she ate.
I also enjoyed the video because they switched genders around all the time with different disorders. They also mentioned many different disorders, saying that their root is similar- different environmental pressures.