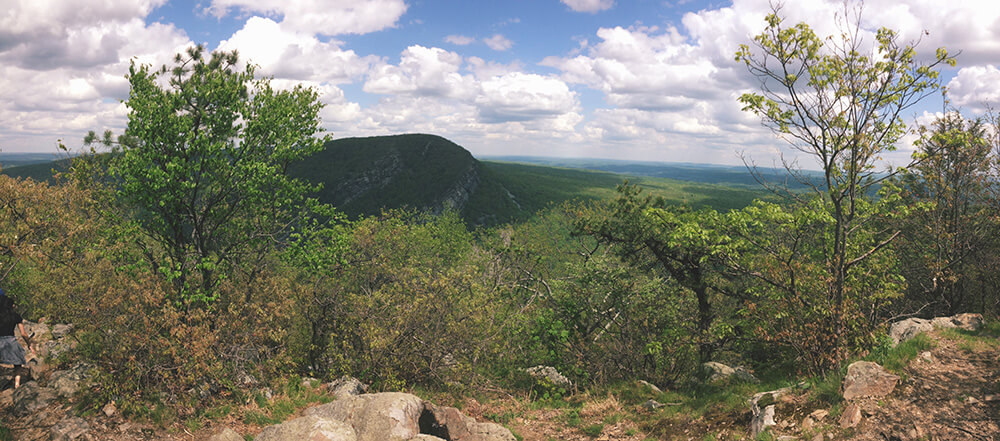 My birthday and 1st Anniversary happened last weekend and Jon and I celebrated by hiking. Our honeymoon we were planning on a lot of hikes, but it rained so much we really didn't get a chance. It made sense to walk up a mountain a year later to make up for it. Sadly there aren't too many mountains in South Jersey. We had to drive up two hours to climb Mount Minsi in Pennsylvania.
I first heard of the trail from a list of best hikes in New Jersey. Although the mountain in Pennsylvania, it is only a 3-5 minute drive to trail once you cross the border. When you reach the top you get a beautiful view of New Jersey. Yeah that lump in the photo on top- it's New Jersey.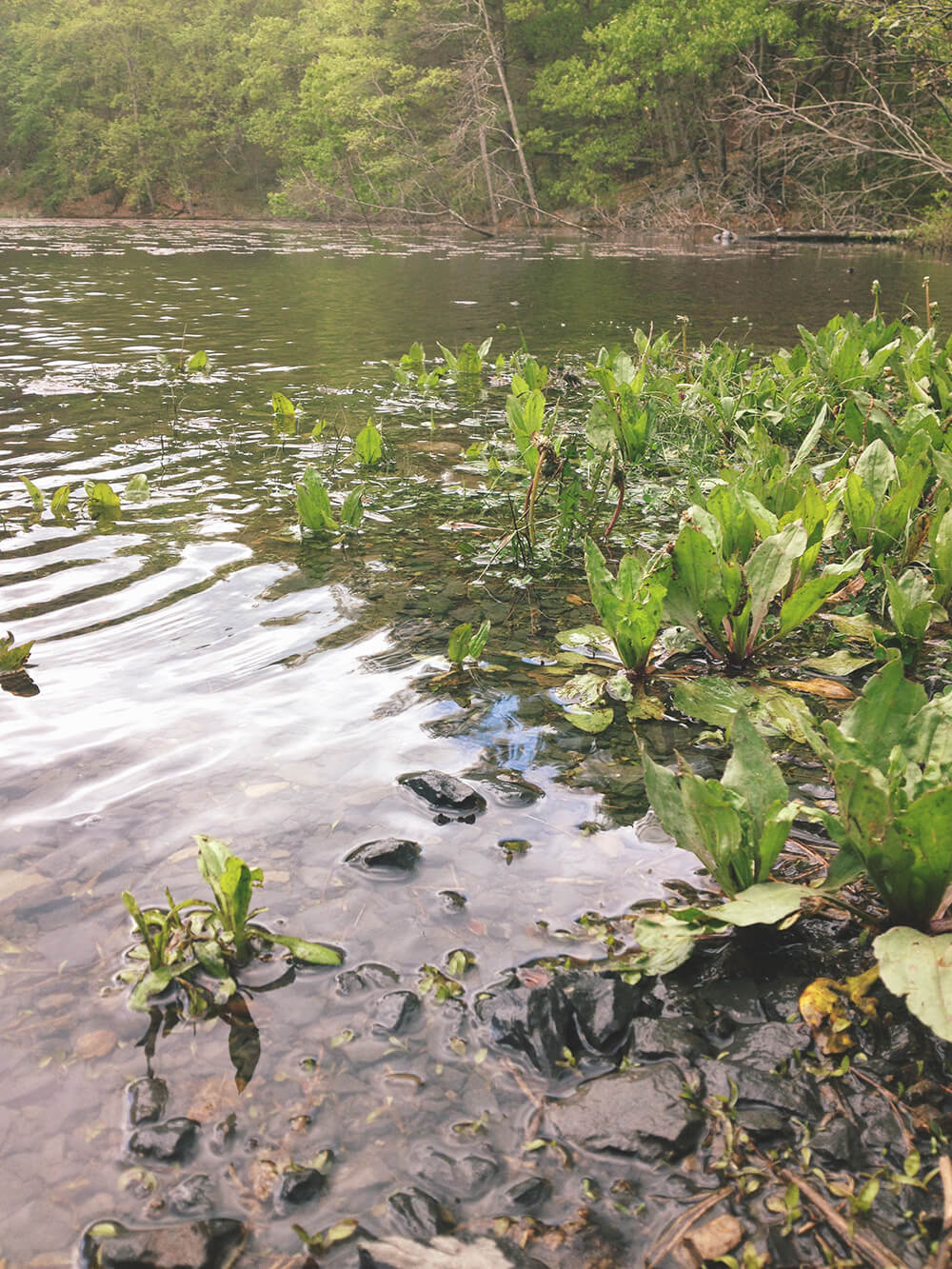 The trail is part of the Appalachian Trail. If you are from the east coast, I am sure you learned about it in school. It is a rich part of East Coast American history, and many people try and hike all 2,200 miles. Most people start in Georgia in early spring and backpack all the way to Maine by the fall. I would love to be able to and withdraw myself from society for most of the year and just hike and camp. It is the food that worries me. Some of that "camping food" is brutal. During our hike we passed 4 people who were backpacking, though they might not of been backpacking for months. Some people will backpack for a few days, and small parts of the trail.
The day before was pretty rainy. I didn't think about it being a problem until we started to drive up. I prayed the trail wasn't muddy. It wasn't too bad, but there was random stretches of running water. The worst was a huge patch were the entire trail became a stream. Jon and I had to tip toe around the water. That photo of Jon next to the beautiful stream? Nope, it was the trail.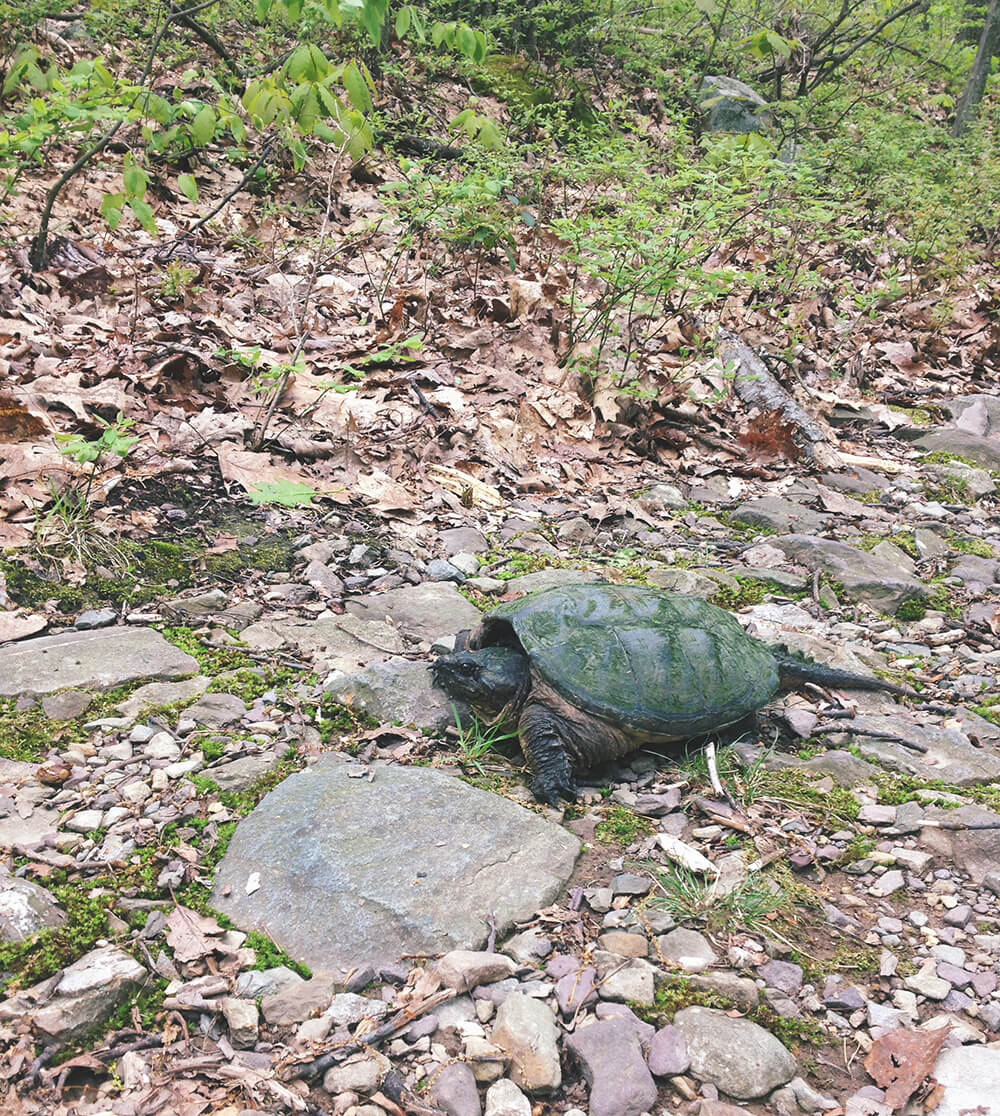 There were lots of cute critters on the trail. Mostly squirrels, and some puppies out for a walk. There were so many hawks in the area, most looked like Red Tailed Hawks. But we passed by a decently sized snapping turtle. I had a moment of "Oh man I wish I had an SLR Camera not an Iphone." I wanted to zoom in a get so many cool pictures, but I didn't want to get bit. Understandable right? I also saw a pretty cool millipede.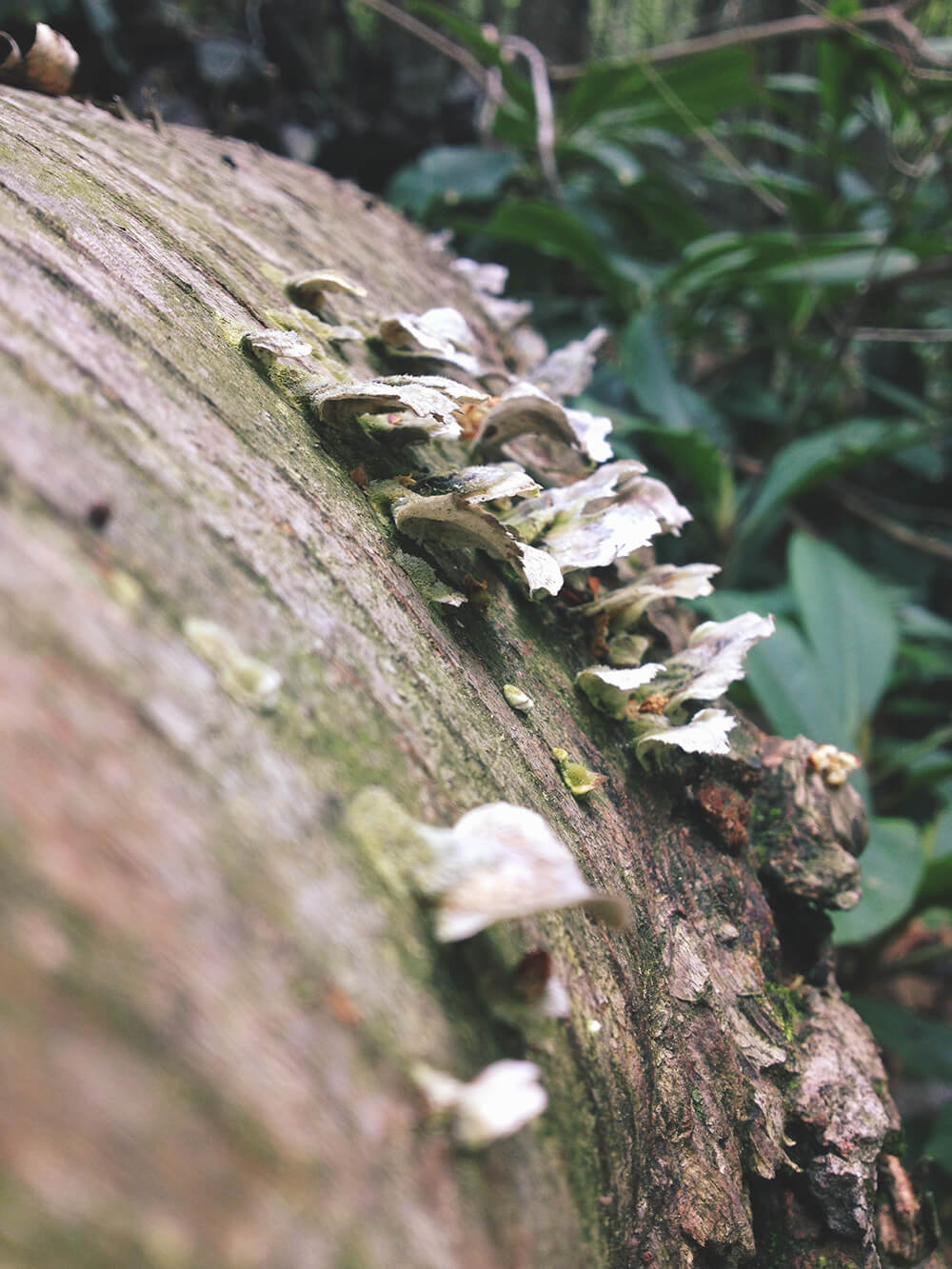 If anyone is interested in taking this hike I would highly recommend reading NJ Hikings' post about Mount Minsi. It was pretty helpful. I like how they give coordinates for parking. It makes getting directions much easier and much more reassuring. They have other great bits of information like photos (which are nice to make sure you are going the right way) and whether or not there are any restrooms.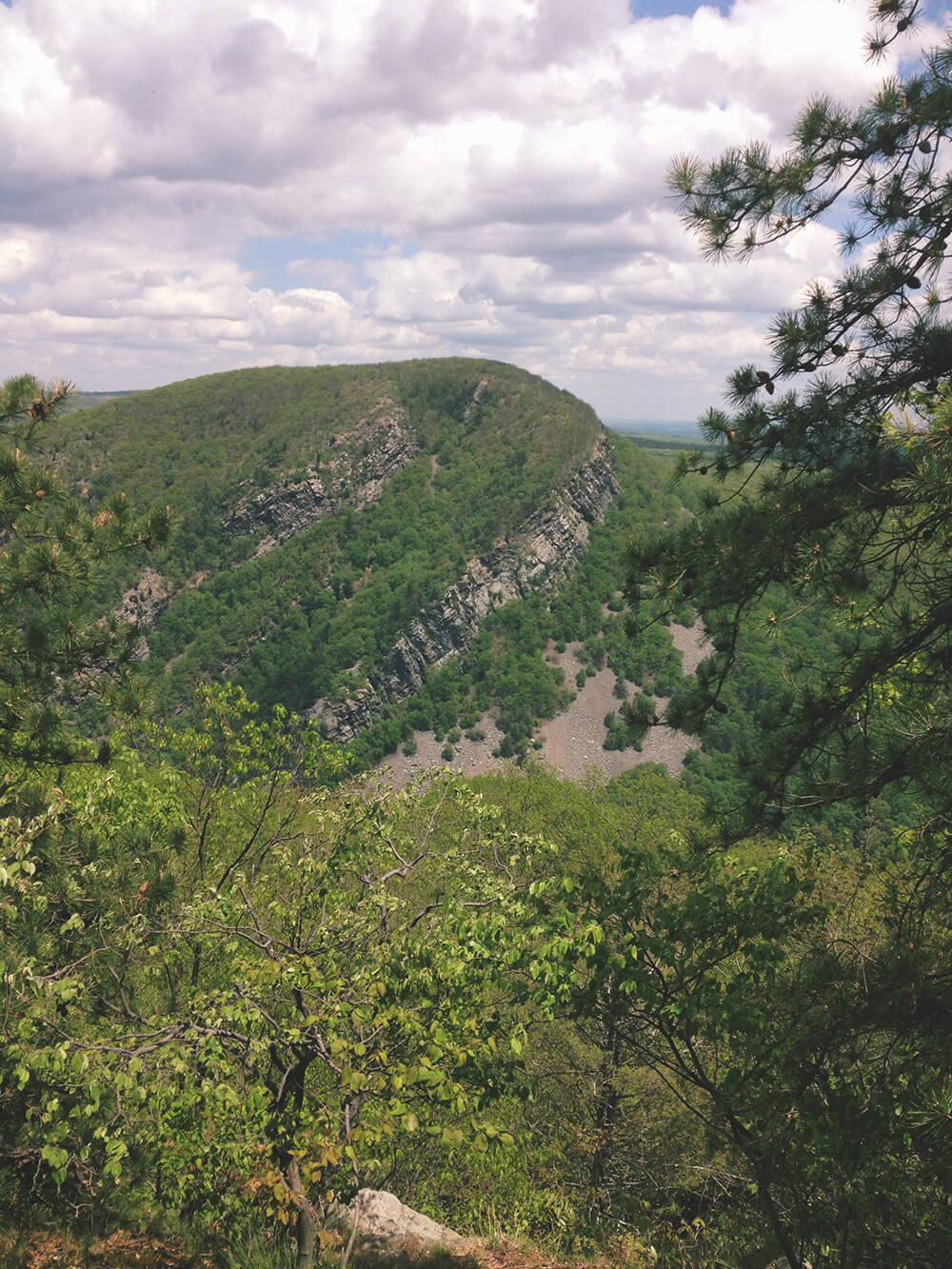 The next day we a little tired from our hike. We hadn't had a weekend alone together in a long time so we were kind-of interested in just lazing around the house. We originally were going to walk a 9 mile trail, but opted to go to a small park in town. For a local park, the trails are really nice. It didn't compare to Mount Minsi, but still relaxing.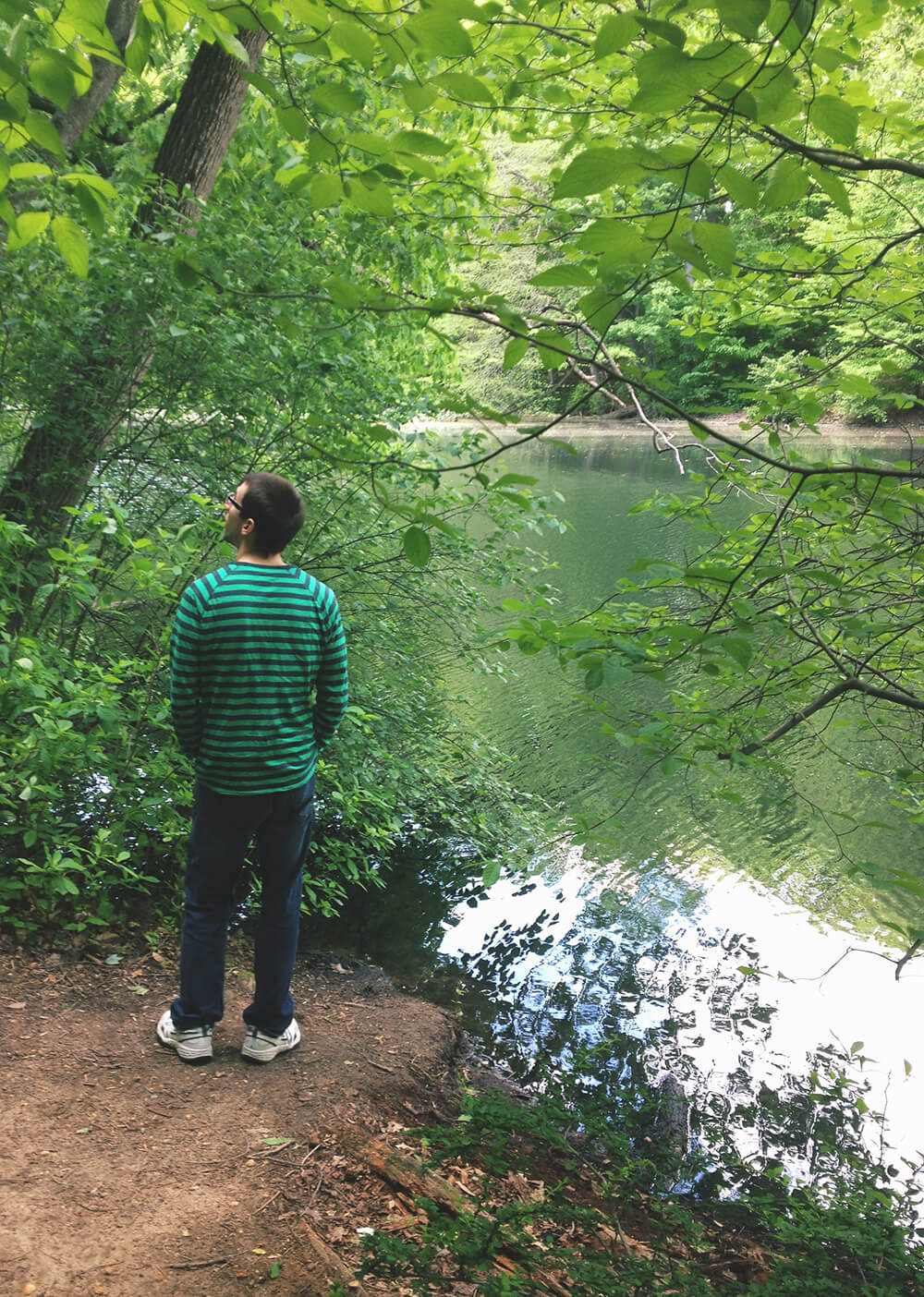 There were lots of mallards and Canadian Geese there. Aside from that, there weren't really any wild life. There is a stable within the park, and I happened to notice someone recently took their horse for a walk, which was kind-of cool. But we did see some baby ducklings. It is hard to see in the picture (damn not having an SLR!) but they were just too darn cute.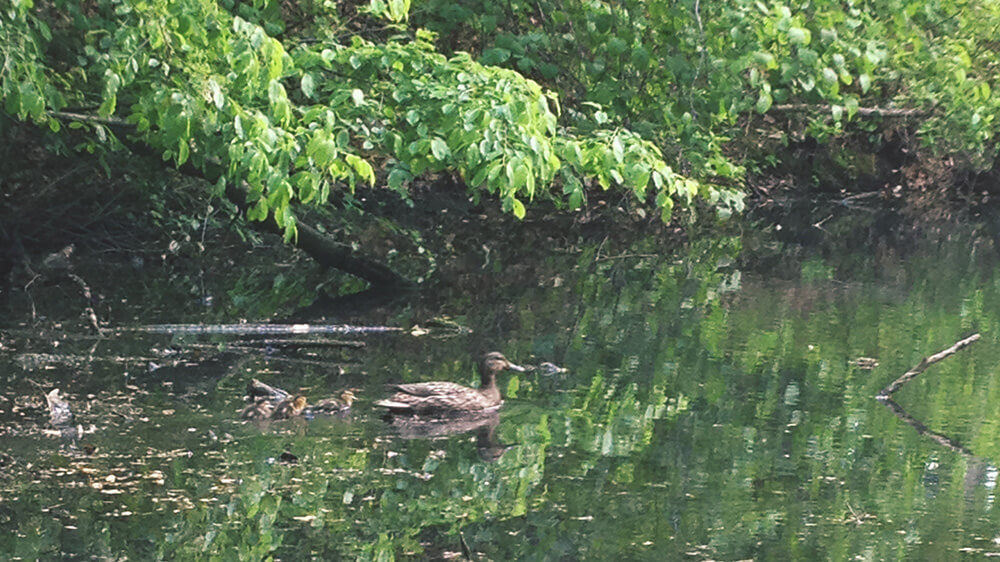 Sadly, the park is surrounded by roads. You could often hear cars drive by, or you could see housing that lined next to the park. Lots of bridges are built for roads to go through, which aren't the prettiest (unless you think concrete is pretty). At once point I found a muddy puddle with oil. It must of washed off the roads. It is really disheartening since it seems that people in the area prefer parks with paved trails than hiking into the wilderness.