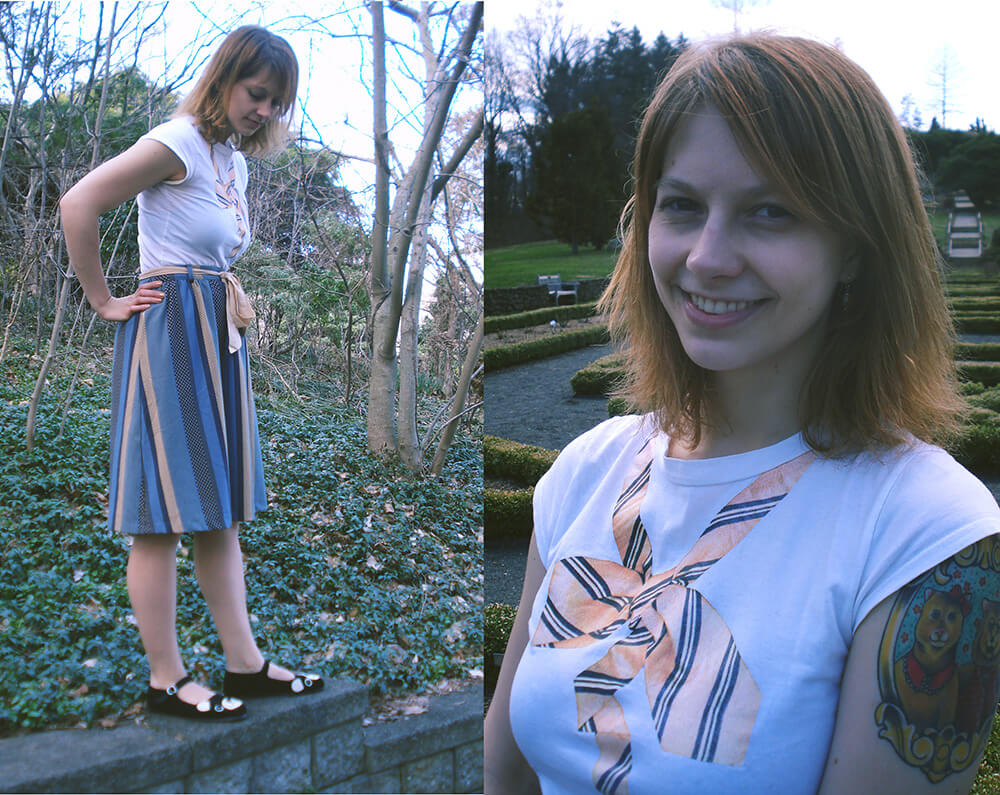 Shirt: YesStyle | Skirt: Comme Toi via Modcloth | Shoes: Em & Sprout

So this Wednesday I drove up to my hometown to talk to my co-blogger Alexa. She hasn't been too active on the blog, but you will recognize her work on the logo and the drawings. We decided she should blog more, since she is a really cool cat. Which means I need to update a bunch of stuff since the blog is mostly info about me… and none of the "about" stuff was really finished anyways. Alexa and I talked about the blog, took photos of our cute outfits, which hopefully Alexa will post in a fashion post soon.
Let me just say I love this skirt from Modcloth. I've been wearing it a good bit to work since it is super cozy and has pockets. Pockets are something that prevents me from wearing skirts to work. If I want to listen to my ipod I sometimes having to tuck it into my skirt and undies- no friggin joke! And this shirt I pulled out of dresser and made me remember why I loved YesStyle. Yes, they have limited sizes and they have terrible returns, but they have great t-shirts. This one is not only cute, but the fit is really flattering.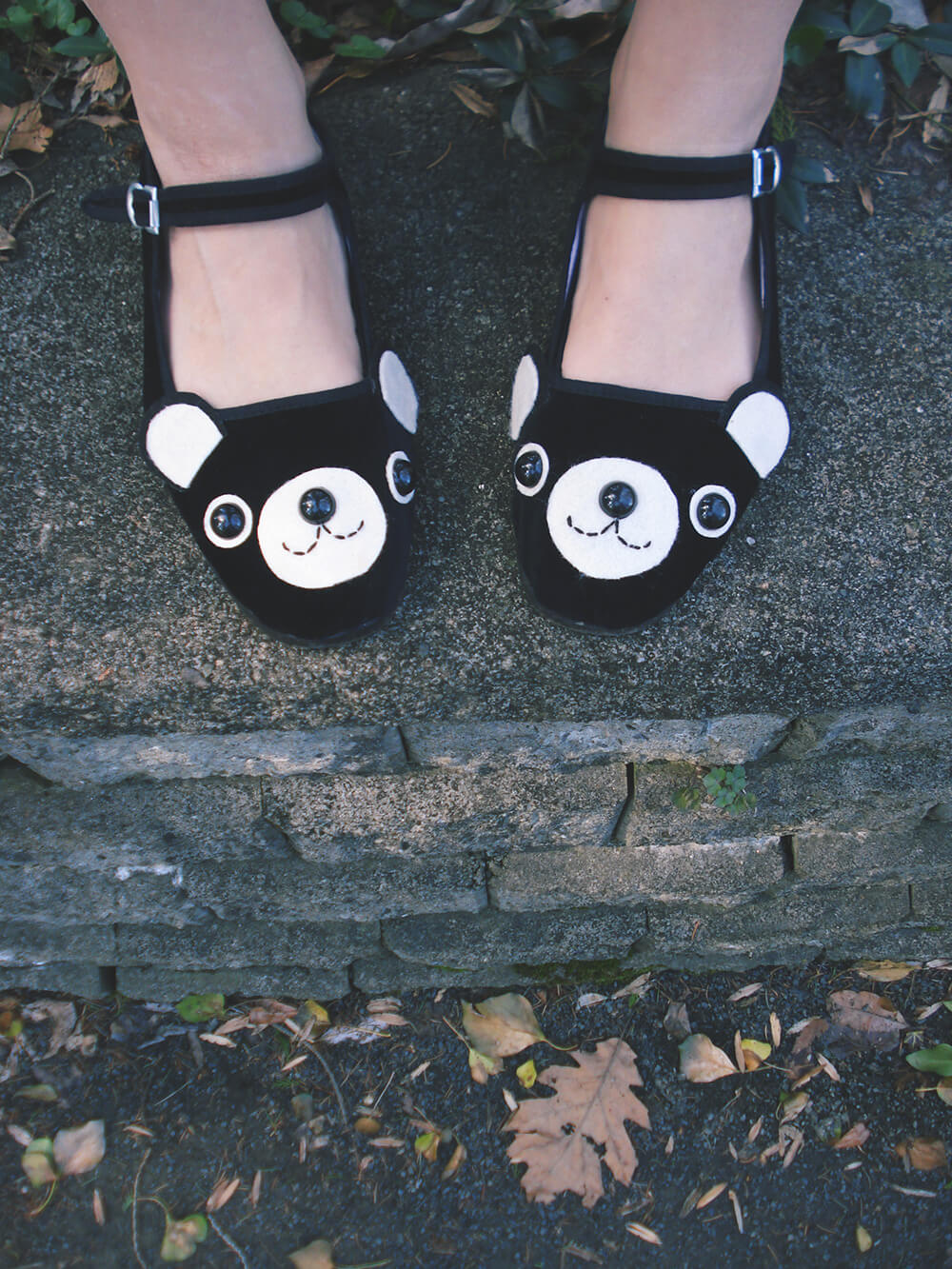 During my trip Alexa finally gave me my Christmas gift! It is a pair cute bear shoes from Em & Sprout. I love how the shoes fit, they have little support and wide toes, which I really need for my feet. Plus I find that some flats always seem to be too small for me. Does anyone have this problem?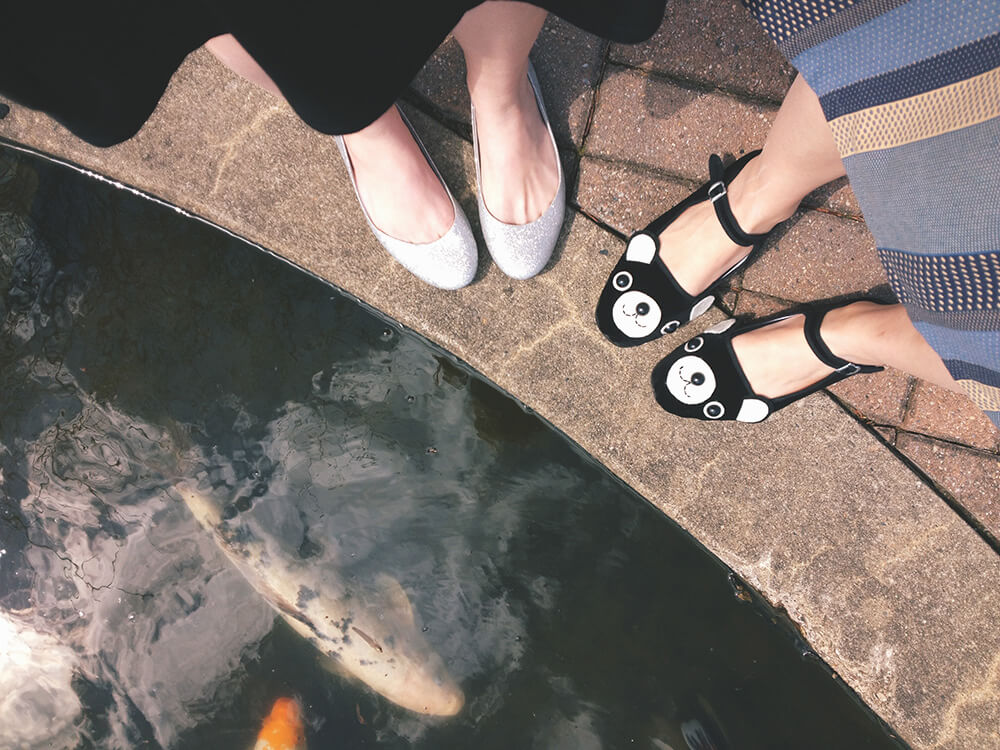 We decided to go out to Tatum Park for photos. The weather was so nice that day we totally forgot that flowers aren't really in bloom yet. Darn. But we did have fun checking out the trees, shrubbery, and the fishies in the pond. They had the most bizzare sized fish in there. Most were the normal size koi, some were tiny little baby koi, and then there was one monster daddy koi swimming around.