I don't mind recipes that require a lot of time, but have little work. I find it nice to prepare a meal, and have an hour or so to clean up, or prepare upcoming lunches (and still have time to sit around and check emails). So from time to time I try and dabble in casseroles. I picked this dish for our withdrawal diet. At the time we introduced soy, but still couldn't have any wheat.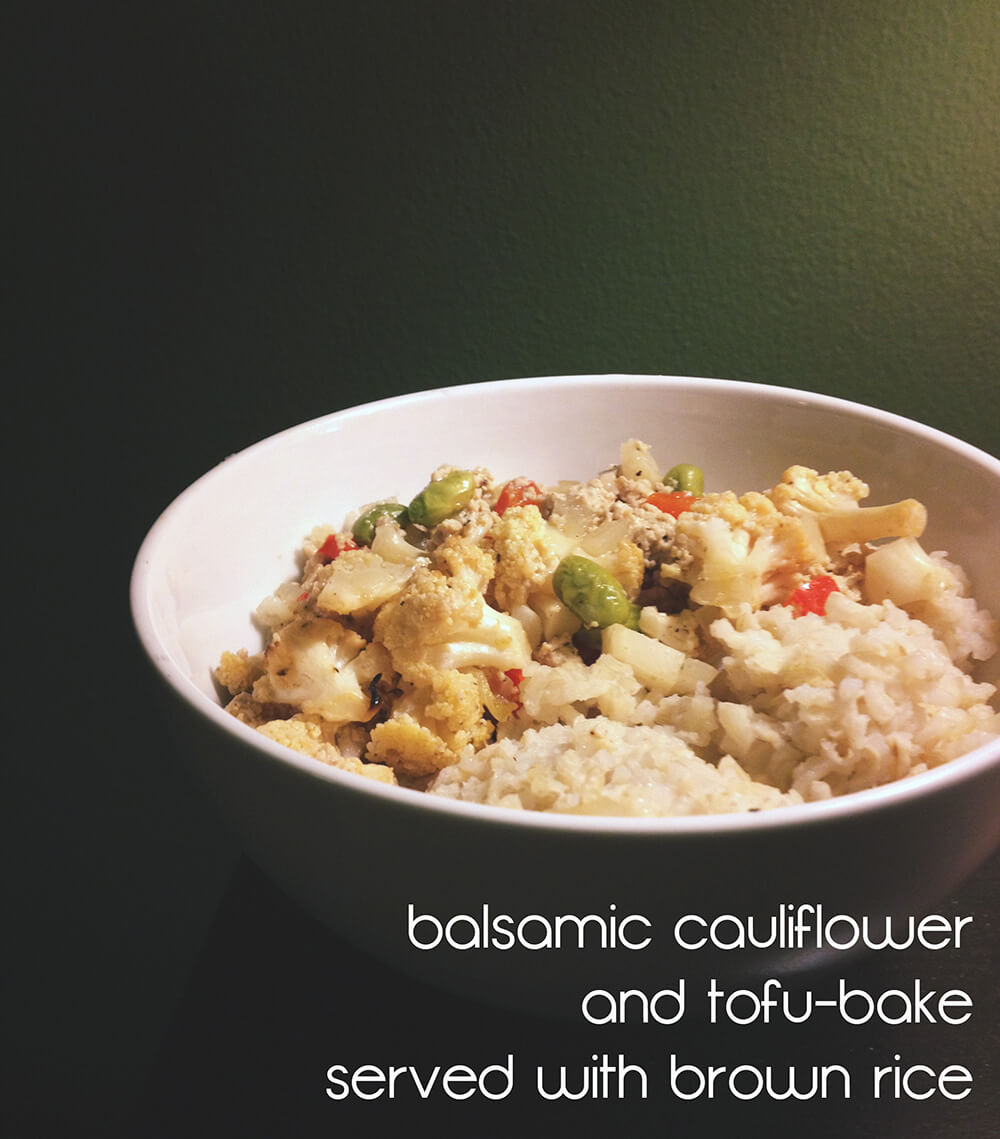 This recipe was adapted by a curry cauliflower-fennel toss, but most of those spices were removed. The flavor is most emphasized by balsamic vinegar. Gourmet balsamic vinegars are becoming very popular, and I have two locals stores that make their very own. I HIGHLY recommend using a higher end vinegar. I used a white orange balsamic vinegar for the one featured in the photo.
I am not a huge cauliflower fan. I can't stand plain steamed/boiled cauliflower. I don't know how people do it. I need to either cover it with a curry powder, or roast it. I am amazed at how much roasting brings out flavors. It add a lot of depth to otherwise dull veggies.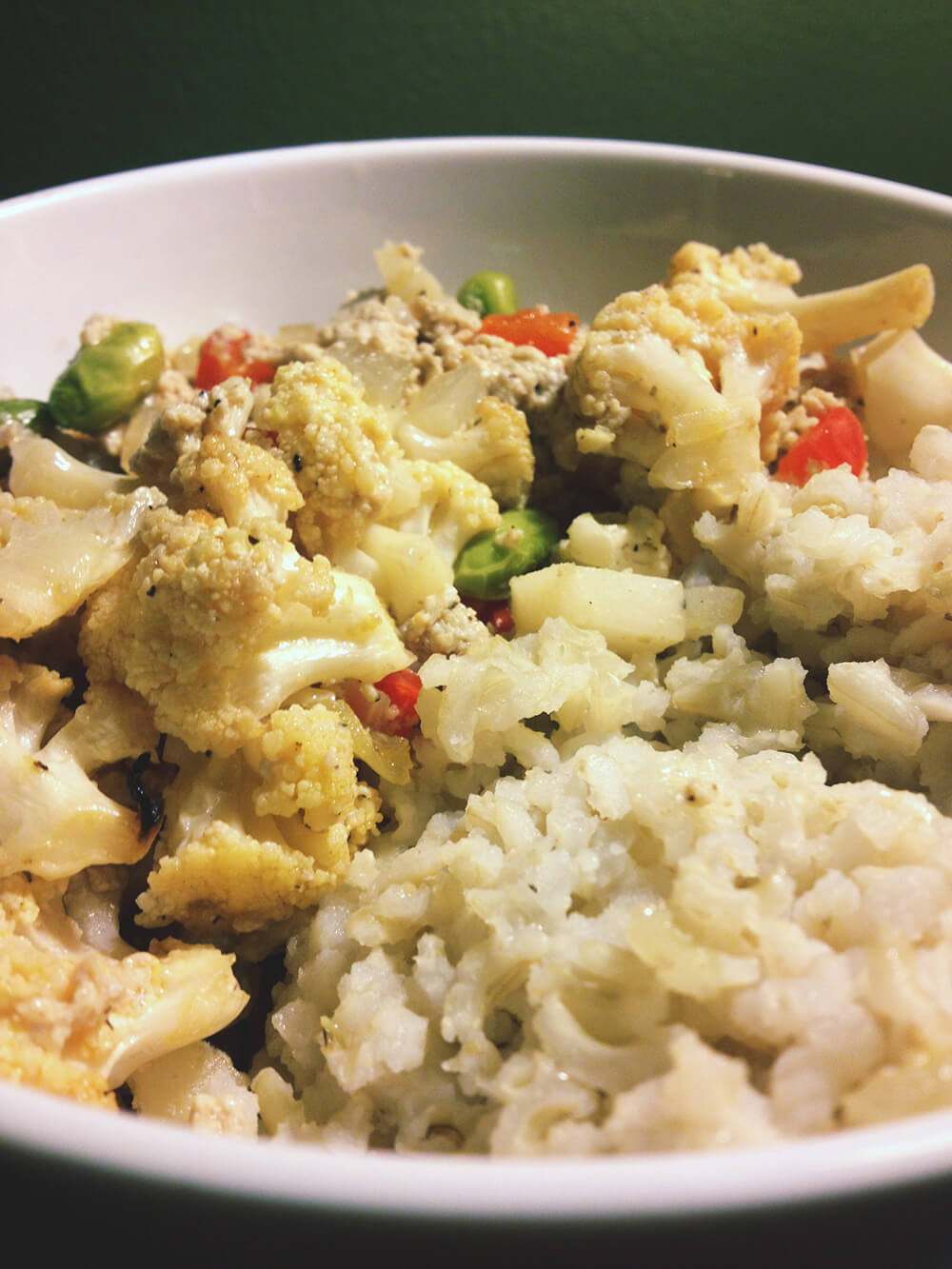 Without any further ado- the recipe. It is pretty easy, the longest part is just cutting up the cauliflower. I started by chopping down the florets then dicing the stems. Might as well use up all of the plant right?
Roasted Balsamic Tofu & Cauliflower Toss
2014-02-25 07:00:04
a quick baked casserole dish using red pepper, cauliflower, and tofu
Ingredients
1 cup brown rice
2 1/2 cups water
5 cups cauliflower chopped
1 red bell pepper chopped
1 small onion chopped
3/4 lb firm tofu crumbled
1 tsp salt
1/2 tsp pepper
1/2 cup balsamic vinegar*
1/8 cup olive oil
1/2 cup edamame
Instructions
1 Preheat over to 400 degrees.
2 Start cooking the brown rice. Put the brown rice and water in a pot and turn on high. Once the water boils turn heat on low, and cook for 40 minutes.
3 While the oven preheat and rice cooks, chop veggies and place them into the casserole dish.
4 Take the tofu and crush with your hands on top of the veggies. If you want, you can cube tofu instead. Add salt, pepper, vinegar, and oil in a casserole dish and toss everything together.
5 Put dish in oven for 30 minutes, pulling it out every 10 minutes to toss.
5 After thirty minutes, toss in the edamame and bake for a final 10 mintues.
6 Remove cauliflower from oven and serve on top of the brown rice.
Notes
* I used an orange white balsamic vinegar for the photos. Feel free to use ANY type of balsamic vinegars.
Adapted from Viva La Vegan
Adapted from Viva La Vegan
One Raw Bite https://one-sonic-bite.com/