December 8, 2016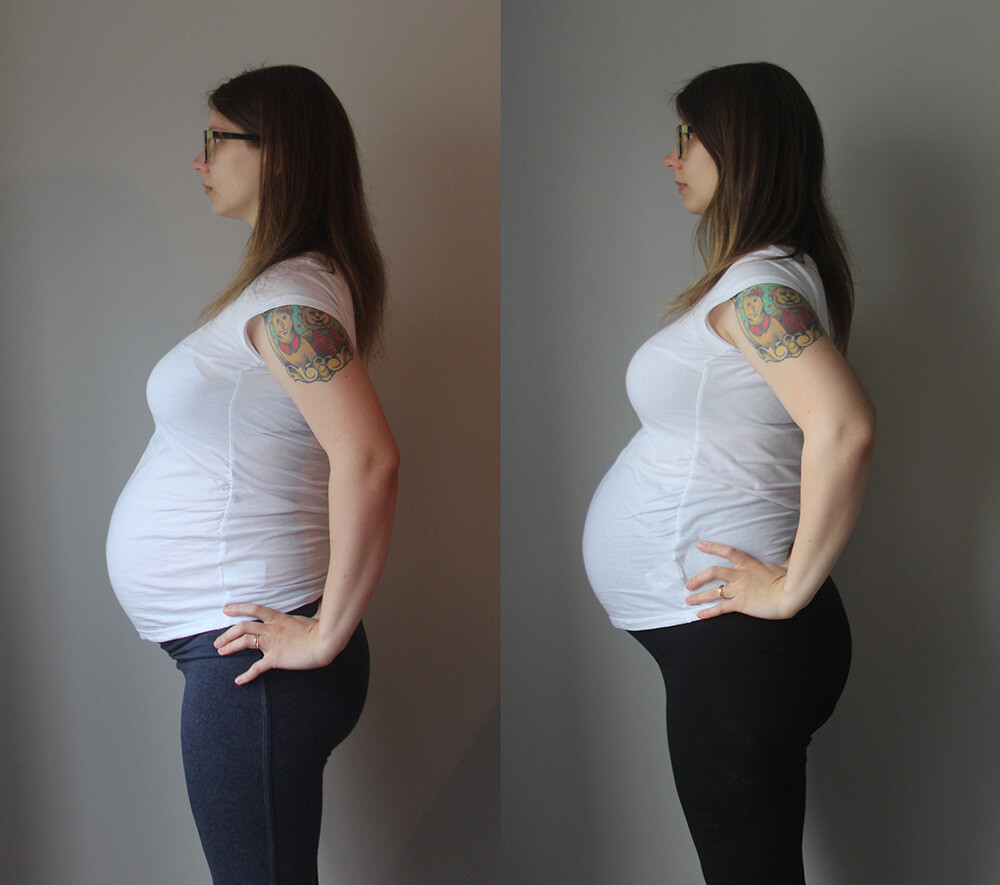 Nursery
Okay, still now official photos of the nursery yet! Maybe soon. I have a feeling technically it won't be "finished" until the baby gets in there. Part of the reason was that painting the bookshelf took longer than what Jon anticipated. It has a lot of nooks and crannies and it really hurt his back, and as I sized it up with my eyes, I really wasn't sure if my body was going to be flexible enough to paint it myself.
All there is left to do is still just to let the bookshelf cure, then put crap on it. Then hang a few things. Then that's it. Part of the problem is that we kind-of don't want to hang stuff up late at night and bother our neighbors. But who knows, maybe we will be impatient about it and I can share photos before going into labor.
Anytime Now
So I went in for my check up Monday morning. Almost al my visits are super fast and quick. I am low risk, I didn't have too many symptoms that I found disruptive. Sleeping has been mostly awesome, heartburn is there but never persistent, I get decent exercise just by standing all day at work, and I never got sick to my stomach. Well, the nurse told me to undress from the waist down for the midwife. Sure enough when the midwife came in she went through the normal checks, and was about to finish up, then noticed you know, I had no pants on.
"Did you want me to check your cervix?"
"I was just listening to the nurse before hand… if you think it is unnecessary then we can skip it"
I guess she figured might as well, and I am a little glad she did. Apparently I am already starting to dilate. Naturally this is getting my butt into gear and getting some stuff done around the house, like finally putting together the hospital bag, buying newborn onsies (was waiting for a sale, but that isn't happening), and writing some thank you notes. I told my Mom and family members, and they are convinced I will be going into labor this week.
I went to work on Tuesday and just felt EXHAUSTED. I was feeling so many early labor symptoms, braxon hicks contractions, crampiness, and sore back. Then Wednesday morning my mucus plug came out, which further prompted everyone to stress that I would be going into labor at any moment now. So here I am on Thursday, still not in labor, so I am starting to feel very anxious.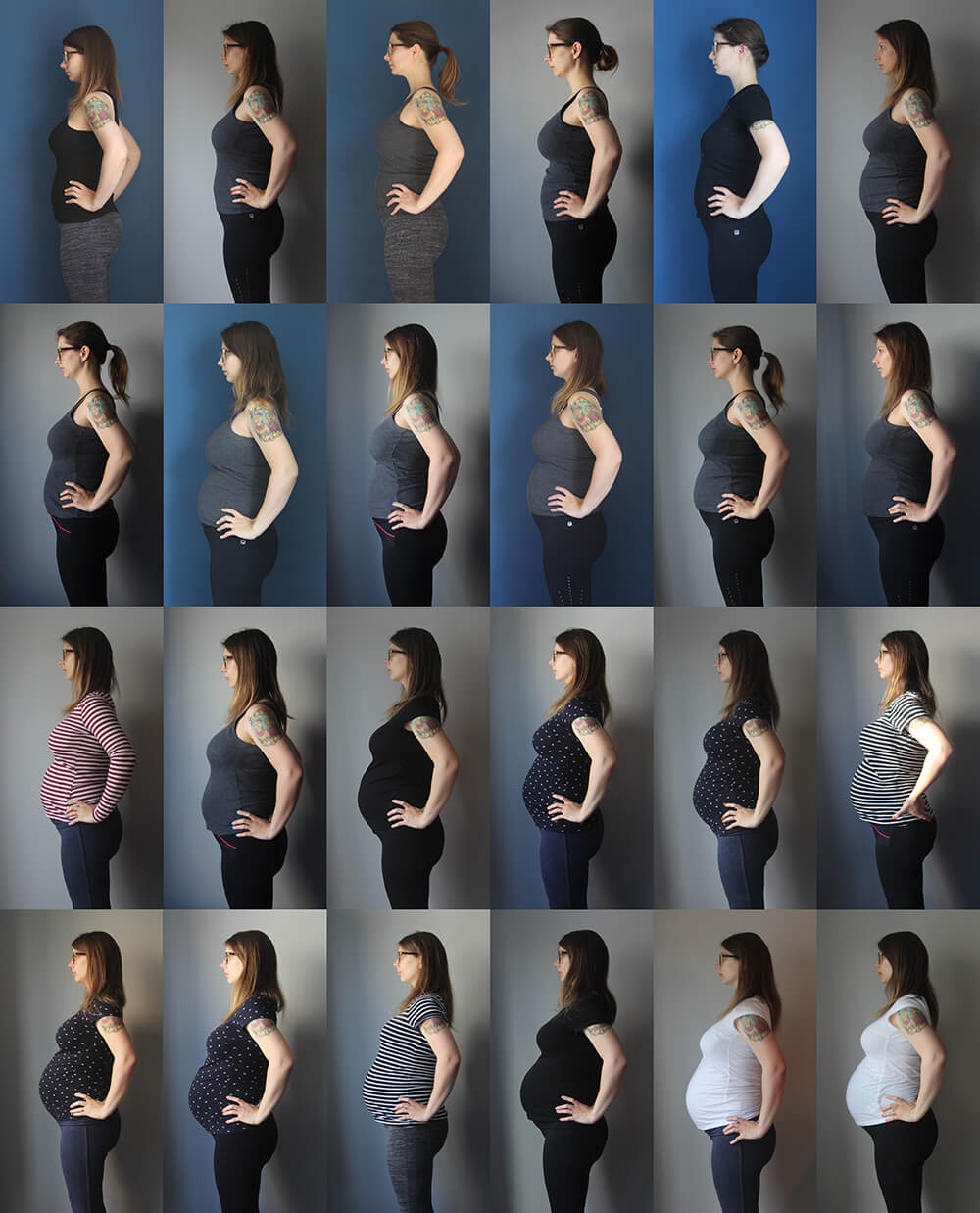 The Belly
"Did they tell you if you dropped yet?" That's the first question I always get from my husband when I go to the doctors. I don't think they would ever know, because I've actually dropped and I don't really look like it. I can feel the baby is lower, mostly because my belly rubs on my legs whenever I drive. There are other things, mostly that suddenly a lot of basic things have become MUCH more uncomfortable, like sitting on the floor or getting up.
Other things I've noticed, my belly button is officially in the out position. For the longest time it was either an innie or outie if my core was engaged or not. Now it is out 24/7 and it is a little weird. XD I've also noticed a few stretch marks on my stomach. A little bit of a bummer since I was stretch mark free for so long, but whatever. Nothing that I could really do about it.
Boney Butt
One thing that doctors have been doing at my appointments is that they are feeling my stomach to get an idea where the baby is located. My last visit was with a midwife, who felt what I call "the knobby bit." On the top of my tummy the baby keeps poking the top right corner, and often will be a visible bulge. I find it gross. Well it was kind-of nice to get some vindication when the midwife made a slightly horrified face saying "what is this hard bit?" After a pause she checked lower and felt around, and was reassured that the head was on the bottom. Apparently, her guess that "the knobby bit" is just a very boney butt. Great. Our child has Jon's boney butt. Okay, his butt isn't that boney, just compared to mine XD
Animals
These past few weeks have been a little weird- week 38 is a Pomeranian and week 39 is an American Shorthair Cat which can be misleading. I am fairly certain my cat is going to be MUCH larger than our baby. The Pomeranian is hard to imagine since they are so fluffy. Like is my baby fluffy Pomeranian sized? Or alopecia Pomeranian sized?
Exercise
I've been working out again! I've been trying to do a workout a day, but you know, some days get skipped. But I am trying to do one round of a 20 minute barre workout. I figure the endurance muscle exercises will be good for delivery day. But I only do one round because I am a little paranoid about exhausting my muscles for when I DO go to labor.
I also have been walking around a lot when doing errands. I try not to think of errands as working out, but with all these early labor symptoms, it really does feel like a workout. I never park my car close to the door, which is a little bit out of habit. I might also try and convince Jon to go for a walk around the neighborhood at night and look at the Christmas lights, to help speed things along. I am not sure that will ACTUALLY help, but it does feel like a little bit of a "no pain no gain" mentality.