December 15, 2014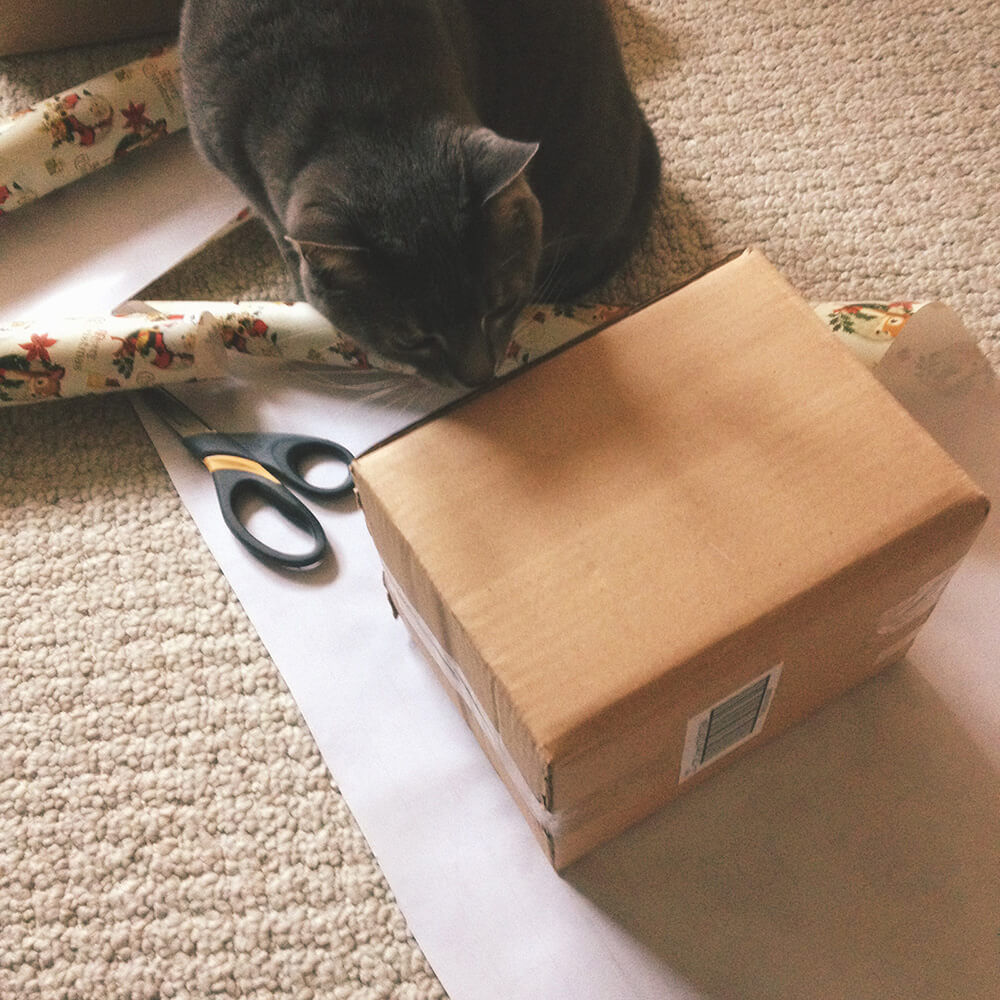 Today I started to wrap my Christmas gifts and my cat, Toulouse, decided she would help me out. She does this every time I try and wrap gifts. She usually walks on the paper and sits down, watching me.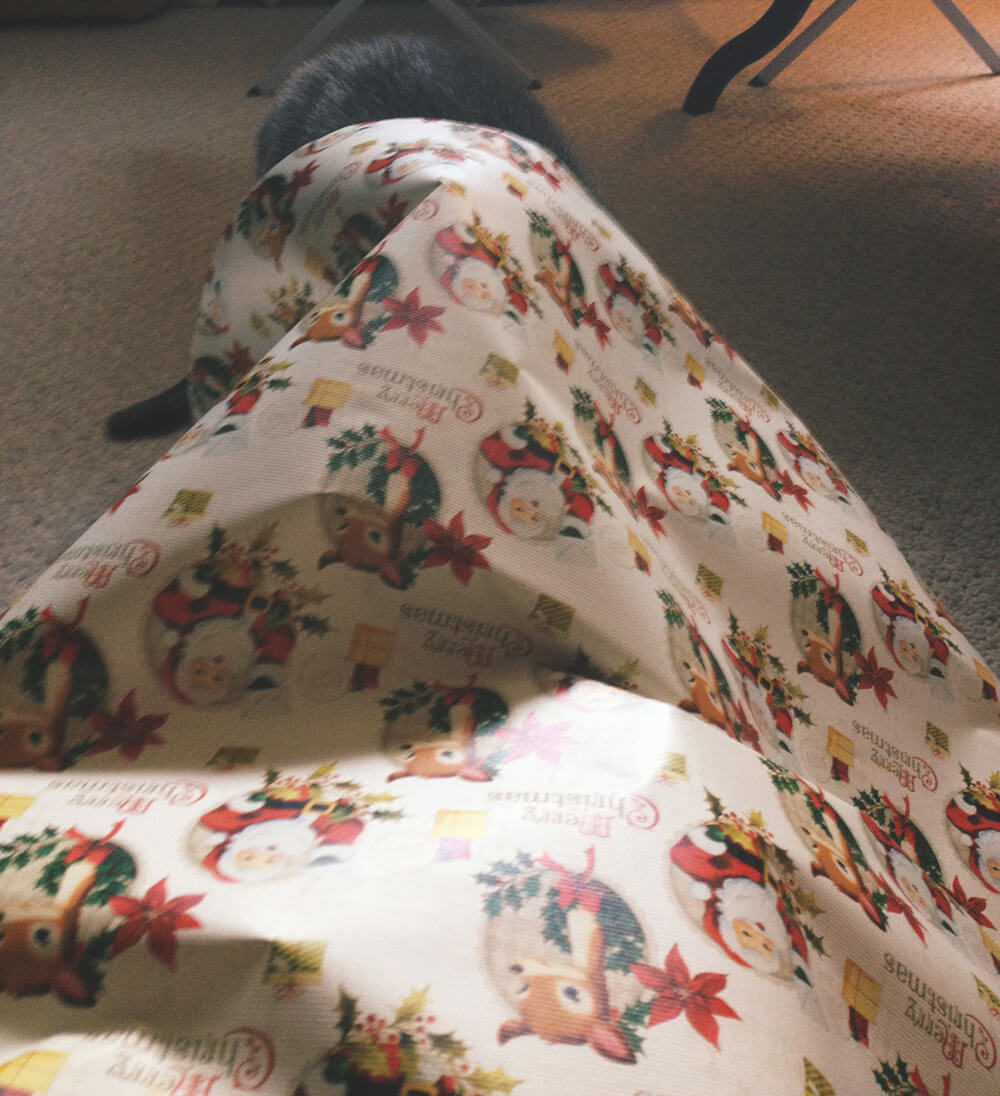 But today she thought to inspect inside the wrapping paper, you know just incase there was something good in there. She also bit the paper, just incase it was alive and tasty.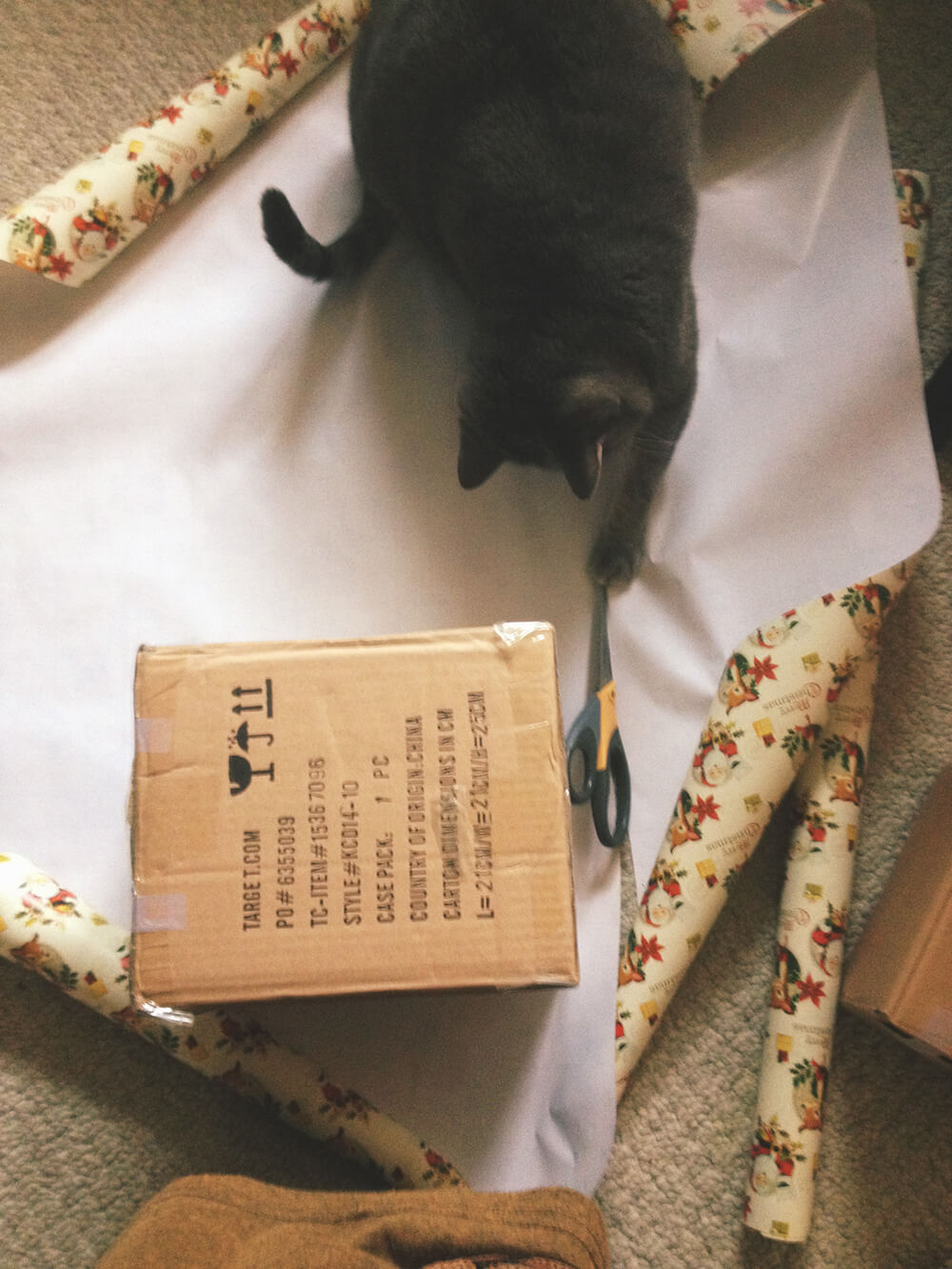 Then she decided scissors would be a great toy to bat at.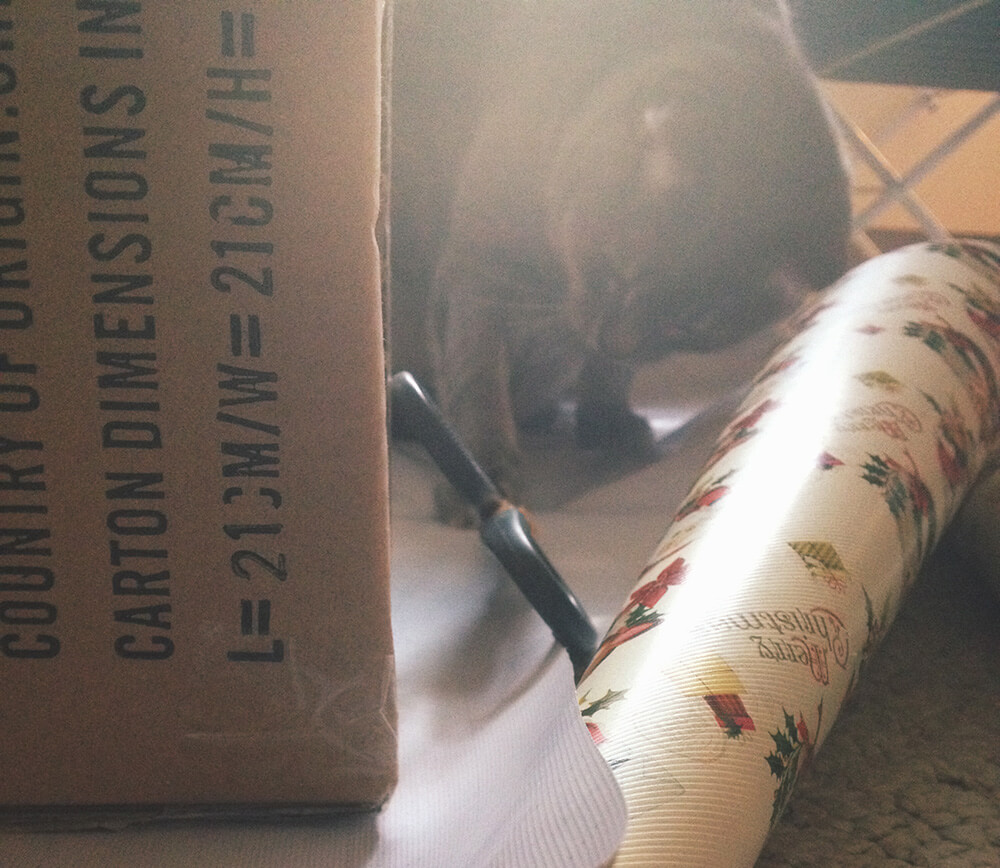 Which developed into a fearlessness with the pair of scissors. Usually chopping down the paper is enough to send her running. But she has to move eventually right?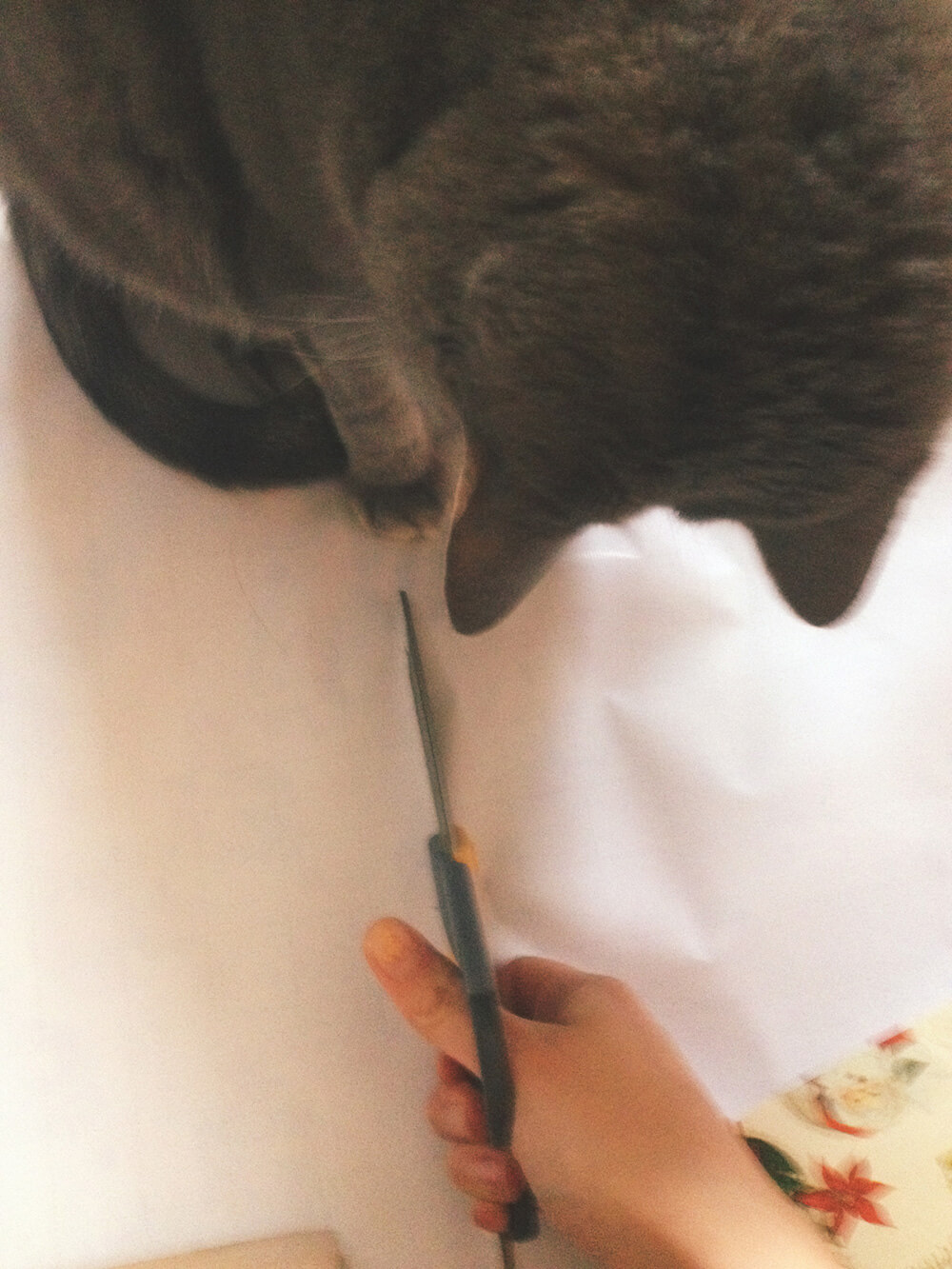 Nope.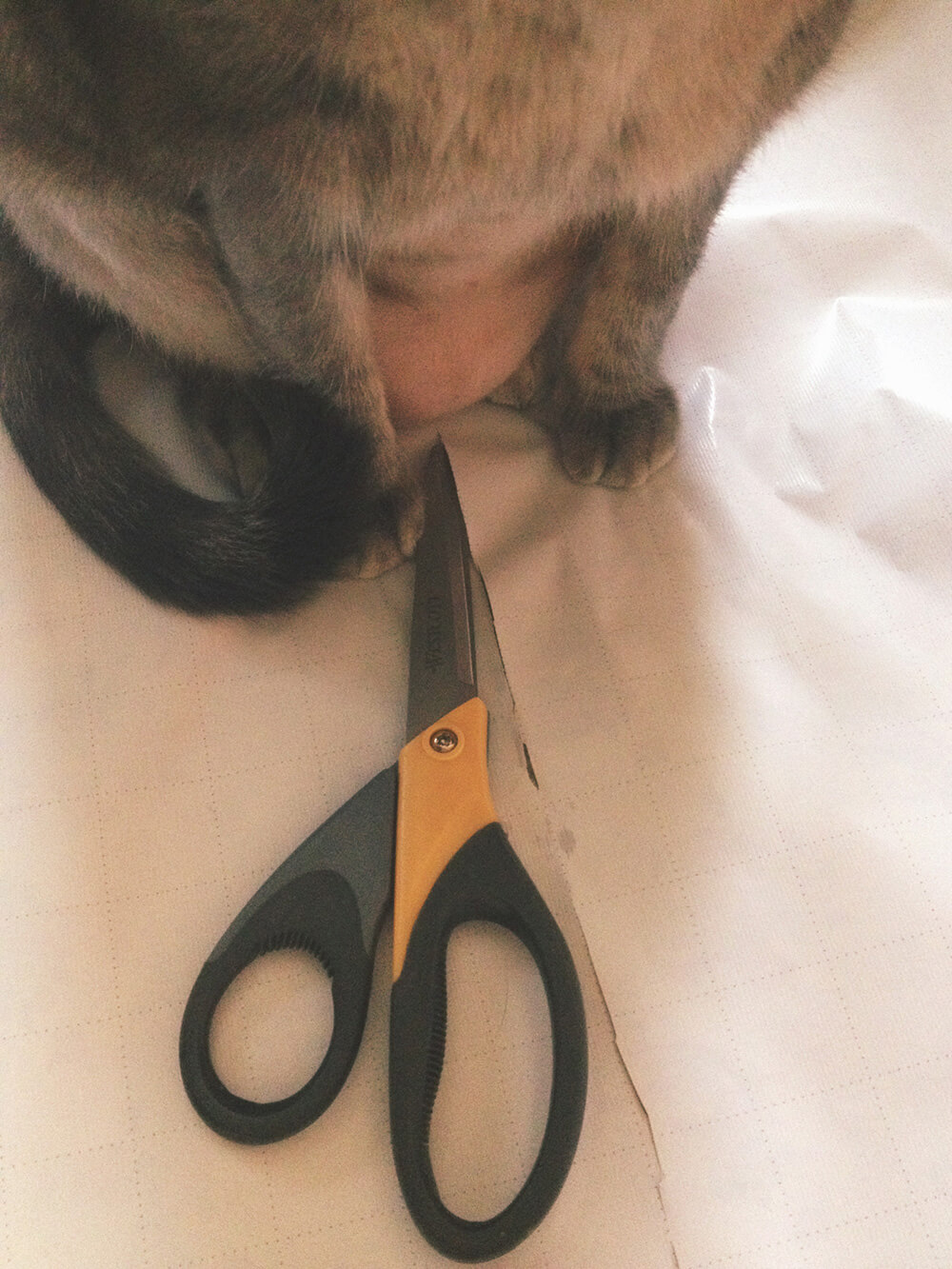 Then the cut paper itself was fun enough to play it. Eventually she got up and left so I could finish the wrapping. But she was pretty darn cute so I couldn't be mad.