December 1, 2015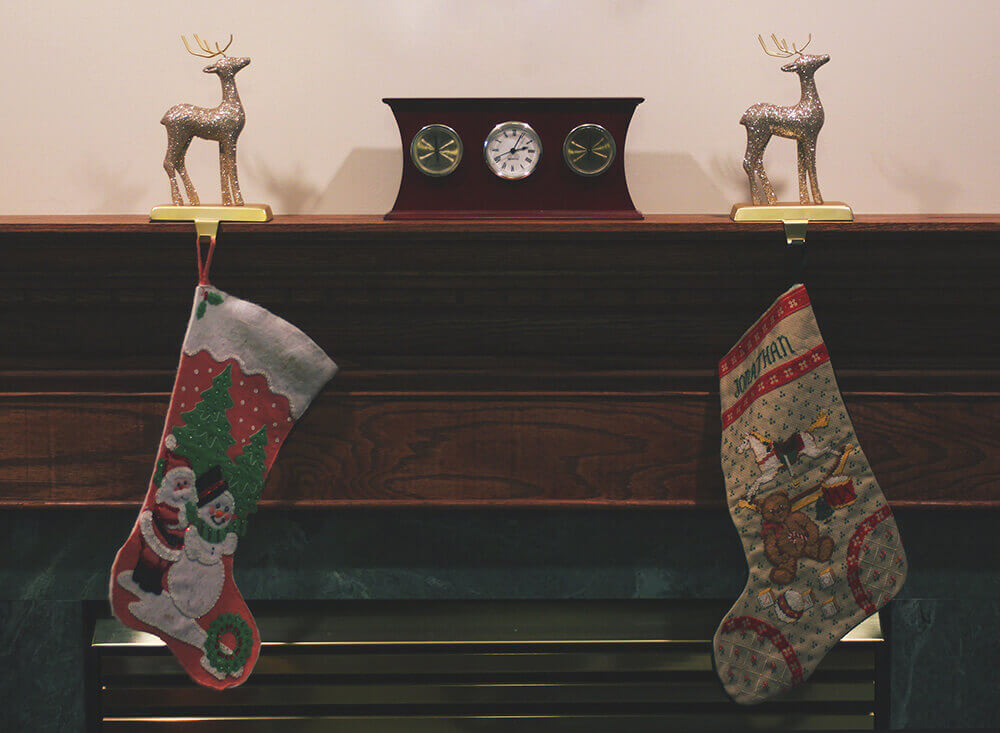 I hope everyone had a good Thanksgiving. I made WAY too much food and had leftovers for the past few days. I was pretty excited when I was able to use my leftovers in a recipe, like mash potatoes and leftover seitan roast for a curry shepherd pot pie (which might be a recipe for the blog!) I already got most of my Christmas shopping done, but I am still looking around for some good stocking stuffers.
If you are vegan trying to give out gifts it can be hard to balance what people want, and what your dollars are going towards. Or perhaps you are a non-vegan trying to figure out what to get for your vegan family/friends? It can be tricky since not everything is vegan when it seems that way. So I plan on making a few little shopping guides on vegan gifts. This post I will covering stocking stuffers. The goal, listing fool proof or almost fool proof vegan gifts. They are also trying to be under $10 per items (preferably closer to $5 and under) and they should fit in a stocking (duh)
Petit Vour/Vegan Cuts
I like getting Vegan boxed sets because you get many small things at a discount. I personally got a few months worth of Petit Vour and plan on dividing it up between my sisters for their stockings. Petit Vour has a $15 monthly subscription box that has super high end beauty products. I like getting this since my sister like higher end beauty products. Vegan Cuts has a more expensive subscription box, but you get more in it. They also have one for beauty products and one for food items. The downside is that the food box tends to have a few foods that might not be a "snackable" or might not fit anyones taste. For example sometimes they give away protein powders, which might only be appealing to someone who is very athletic. But they have many other seasonal boxes that you can get, and you get a full list of packed items so it might be easier to buy one box and divide up between family members.
Magazines
I like buying magazines for everyone's stockings. Everyone has hobbies right? I've gotten knitting magazines for my Mom, literature magazines for my sister, and even special edition Star Wars magazines for my brother in law. Check out a local bookstore and check out their selection. I usually can find something for everyone.
If you are looking for vegetarian or vegan magazines, there are a good bit in print. I would go in and check out the magazines that are grouped in the cooking section. But if you need to buy something online you can check out VegNews, Vegetarian Times, Vegan Health and Fitness, Chickpea, Driftwood, and Vegan Life.
The Perfect Nut Butter Scooper
Everyone will love this. I remember getting it in my stocking one year and thinking it was lame. BOY WAS I WRONG. It is just the perfect shape and stiffness to scoop out peanut butter and spread it around. It gets enough suction to make it scoop up every little morsel. After getting this I pretty much was able to get every little gram of peanut butter from the jar. It won't be a stellar choice at first, but it will be the most memorable gift in the end. Seriously, get it off of Amazon.
Candy
No one likes getting too much candy. So I try and keep it simple- one big candy bar. I personally like Go Max Go Candy Bars. They are all vegan, and are similar to candy bars we grew up eating during halloween and after school. They have a location search engine on their site, so you can see if there any stores near you. Natural Candy Store has a whole section for vegan candy if you want to place an order online. Amy's Kitchen now has a line of candy bars, two are vegan- the Dreamy Candy Bar and the Sunny Candy Bar. Another easier to find chocolate bar is the Endangered Species Chocolate Bars. Try and stick with dark chocolate and the "creme filled" chocolates. There are lots of chocolate bars that are vegan, just flip to the back and read the ingredients. It the ingredients have milk listed in the allergens, put it back on the shelf. But if it says "may contain traces of milk" then you should be fine since that means it is made in a factory that processes dairy and there may be cross contamination.
Tea and Coffee
This is kind-of fool proof. Aside from that crazy poop coffee, all coffee should be vegan. Try looking around for local coffee shops and roasters for a unique stocking stuffer. Almost all teas are vegan, though occasionally there are non-vegan flavorings added to it. But for 99% of the time you should be safe. Just stay away from bee/honey related products, they tend to be popular with tea drinkers. If possible go to a local tea shop and ask for suggestions and say you need dairy-free and honey-free gifts. Also check out small samples of teas instead of the big bags. Lots of online shops have the option, even small boutiques.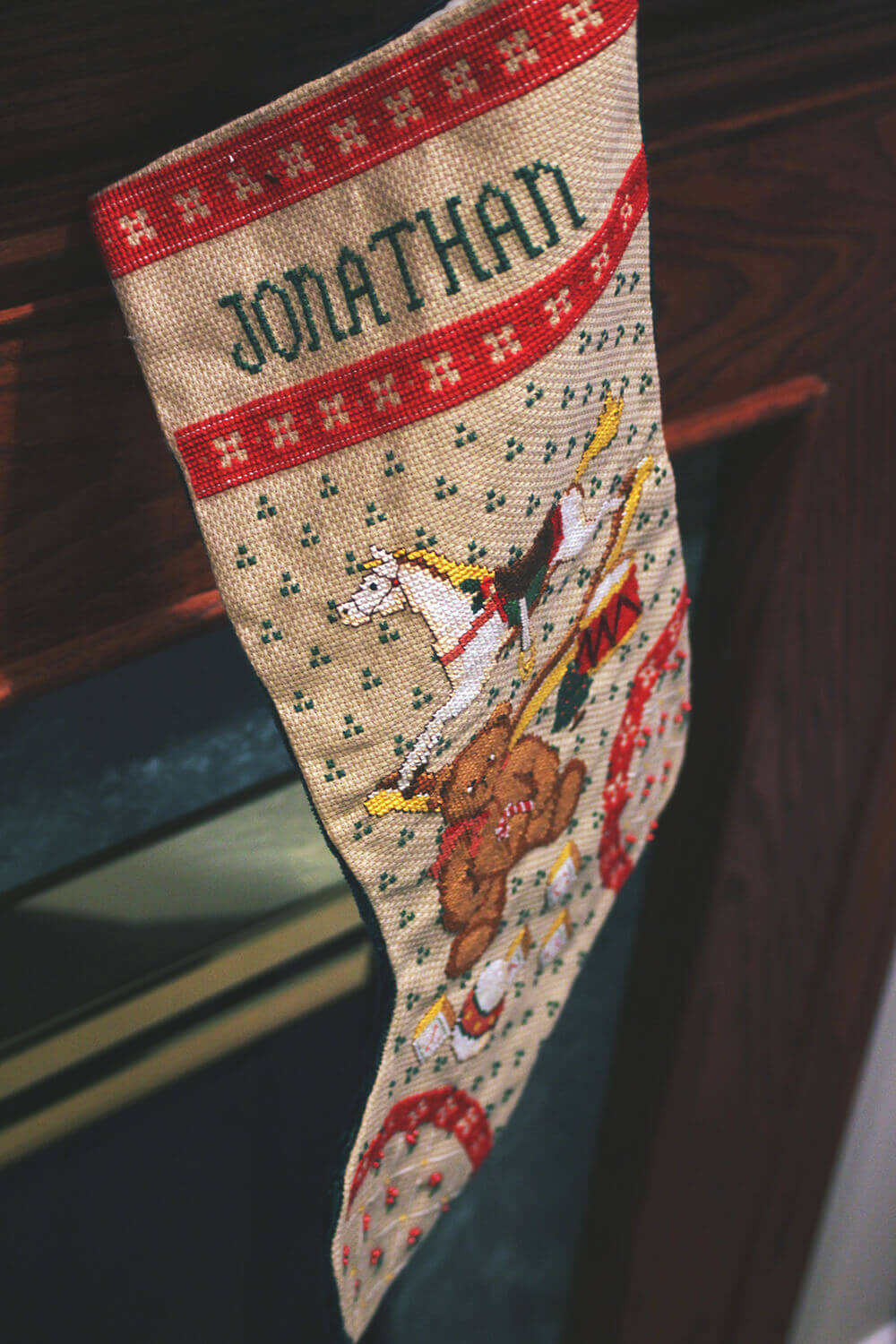 Novelty Socks and Undies
Okay so this might seem like a weird one, but I love getting socks because I can't remember the last time I bought socks. lol. Most novelty socks are made from a blend of cotton and synthetic fibers, making them almost always vegan. I quick search on Target gives you lots of ideas of fun socks you can get. Getting goofy boxers and underwear can seem a little too personal, so use your judgment if it seems weird to get that person them. Target makes a lot of crazy looking boxers including Star Wars, sriracha, and surfer santa ones. Apparently women's underwear is called panties– if you need to find some fun one for your lady.
Small Bottles of Booze
Most liquors are vegan, so buying a fun little exotic liquor can be a nice little stuffer. If you aren't sure which ones are vegan, download Barnivore to your smart phone and search brands when you go to the liquor store. It isn't easy to tell which are vegan since most of the time companies use filters that use animal products. But there will still be plenty of different things to choose from. You can even get small bottles of wine or a single bottle of beer. Quick cheat sheet- these are common non-vegan liquors: fireball, baily's, almost anything with cream in the title, anything with honey in the title, oyster stouts, milk stouts, mead, campari, XO VS & VSOP brandies, eggnog drinks, godiva liquors, pinnacle vodka, pucker vodkas, and svedka. This is just a quick cheaters guide, remember to check barnivore for specific beers, wines, other liquors.
Ornaments
I love have a billion very different ornaments on my Christmas tree. And most are vegan and under $10. What should you look out for? Well you might want to stay away from felted animal ornaments, as there is a good chance they might be made of wool instead of a synthetic fiber. Rarely materials like leather are used in ornaments, but feathers are much more common especially with birds. If your friend/family member really like a rare show, you could always commission Alexa do paint an ornament for you! She has a few examples on her instagram account, but you can purchase it online on her etsy shop.
What do you guys like to put in stockings?