April 29, 2014
It's Tuesday! Do you know what that means? … no? Well hold onto your butts boys and girls, because I am here to kick off a new segment that I would like to call Tea Time Tuesdays. It's quite exciting!
I would consider myself relatively new to the "tea scene", I still only have a few types that I stick to for the most part. Luckily for me (and for all of you lovely readers out there) the world is filled with different types of tea. Or even just different ways to drink each type of tea. That is what I am going to look into in each of these blog posts. Each entry could range from a different type of tea each week, exploring different tea flavors within the same brand, or different ways to prepare and enjoy certain types of tea.
Without further ado, let me introduce –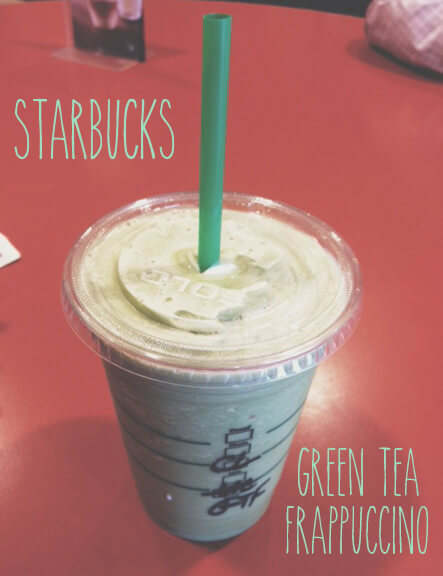 – the Green Tea Frappuccino from Starbucks!