December 6, 2014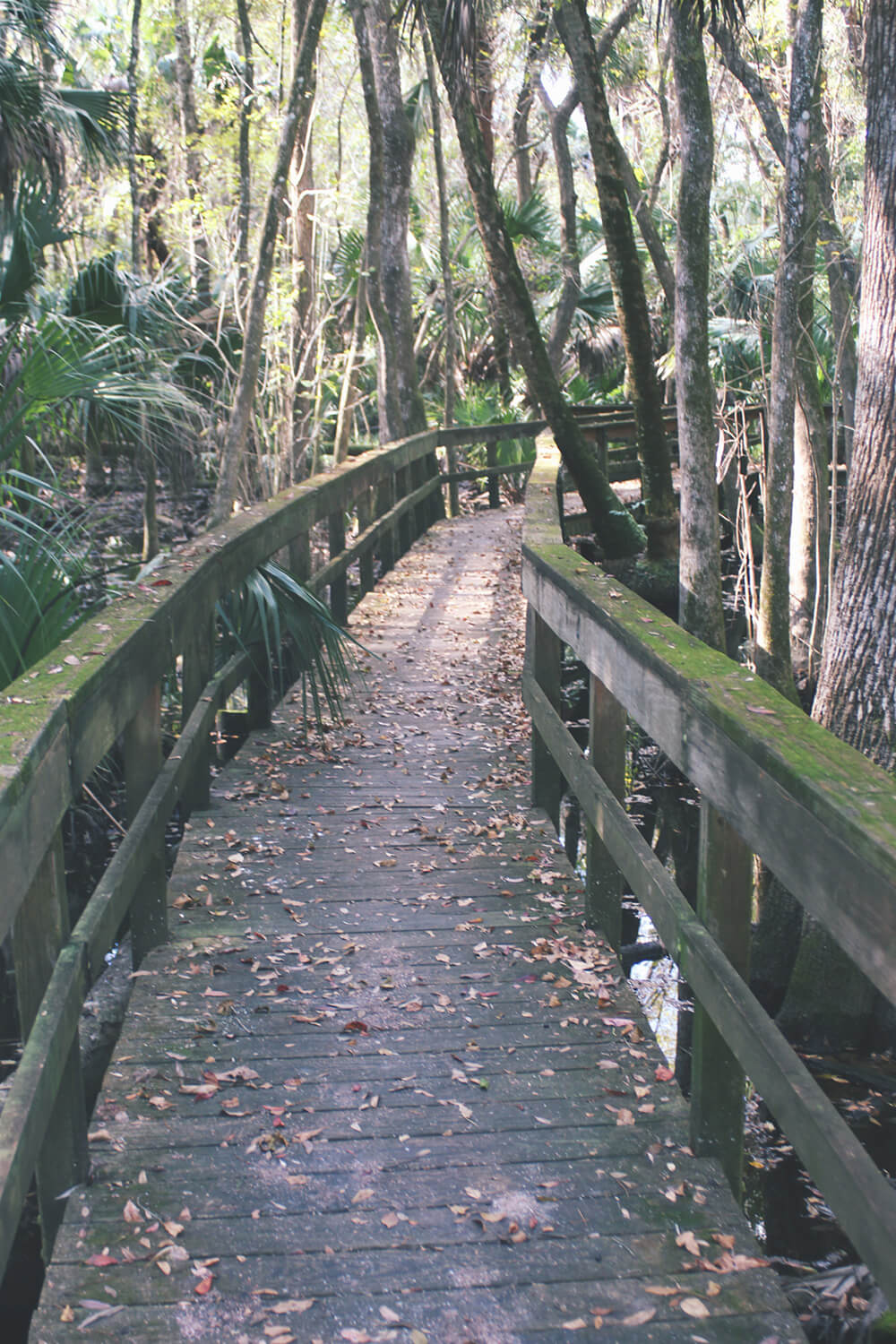 I've been so busy with work lately. I've started to feel a little stressed. Oddly, since I am stressed I decided to start walking to work again. Which is weird since it cuts out a total of 40 minutes out of my day, but it really just clears my mind. I can think, get a little exercise, and some fresh air. Plus, I haven't been running lately in part that I don't have adequate running gear for the winter. *crosses fingers for Christmas* But all that walking cuts into time that would normally be used for the blog.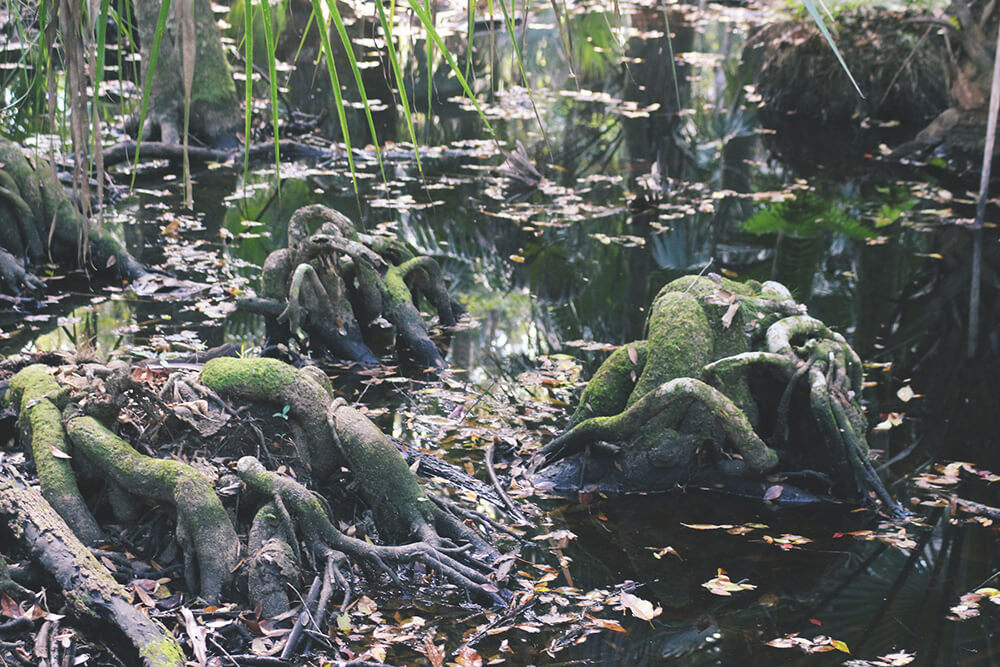 Since I've been in a weird writing funk I haven't posted anything from my trip to Florida. I visited my Nanna and Pappy for their 60th wedding anniversary. They live in Sebring Florida, which I am sure 99.9% of my readers are going "huh, where?" It is 2 hours south of Orlando, or 2 hours east of Tampa Bay, pretty much in the middle of the state.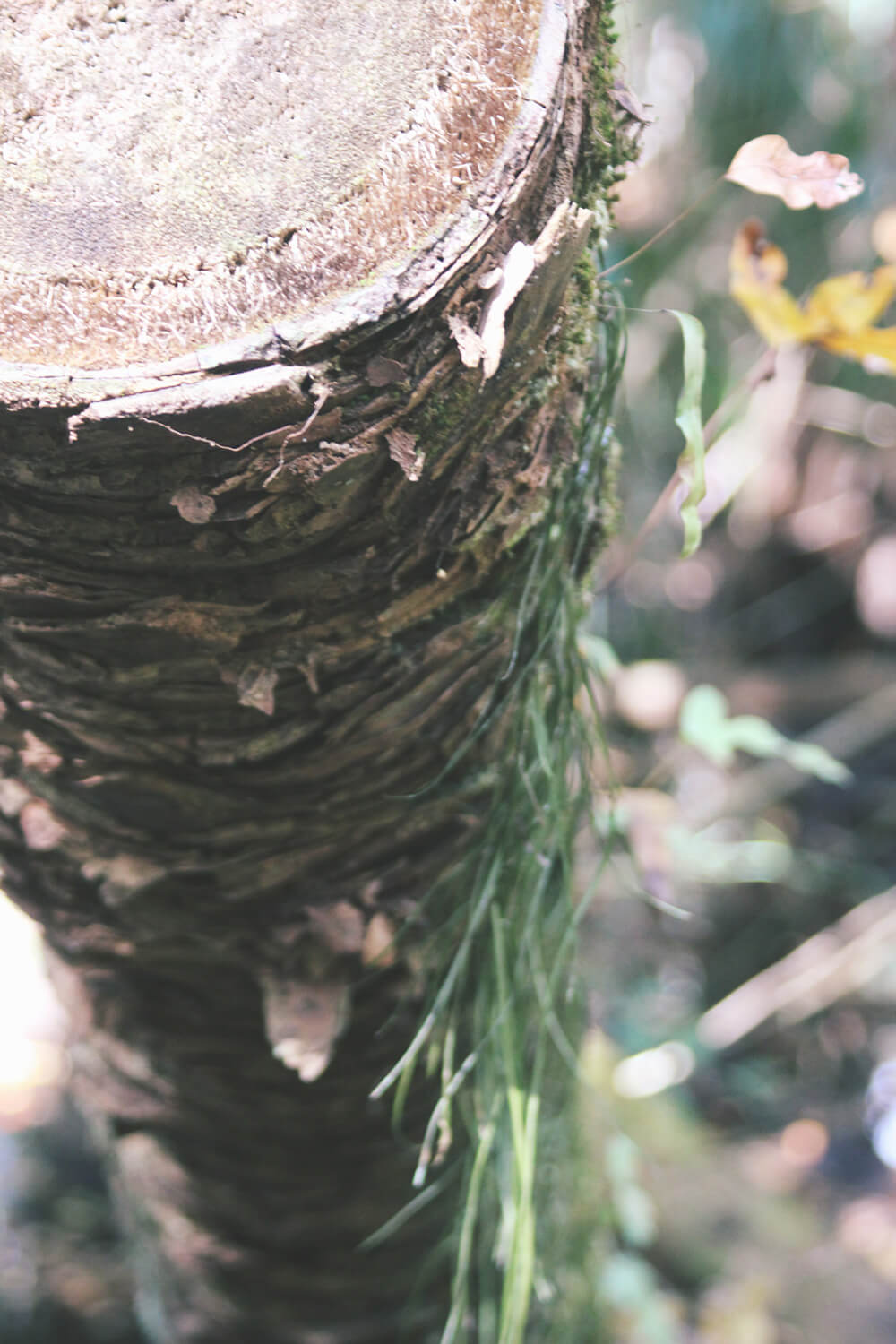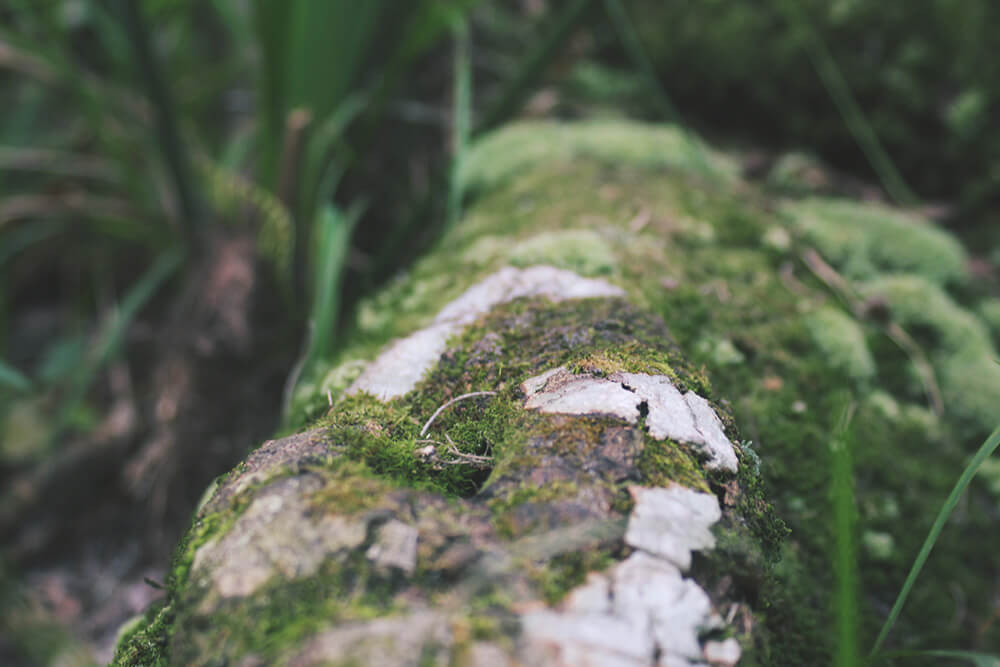 There isn't much in Sebring. It is a pretty small town. There use to be a big botanical garden named Cyprus Gardens but it was bought out and turned into Legoland. I was little sad since I remember loving their winter light displays, and I always wanted to dress up as a Southern Belle. I remember the gardens being particularly cool since it had flowers AND animals.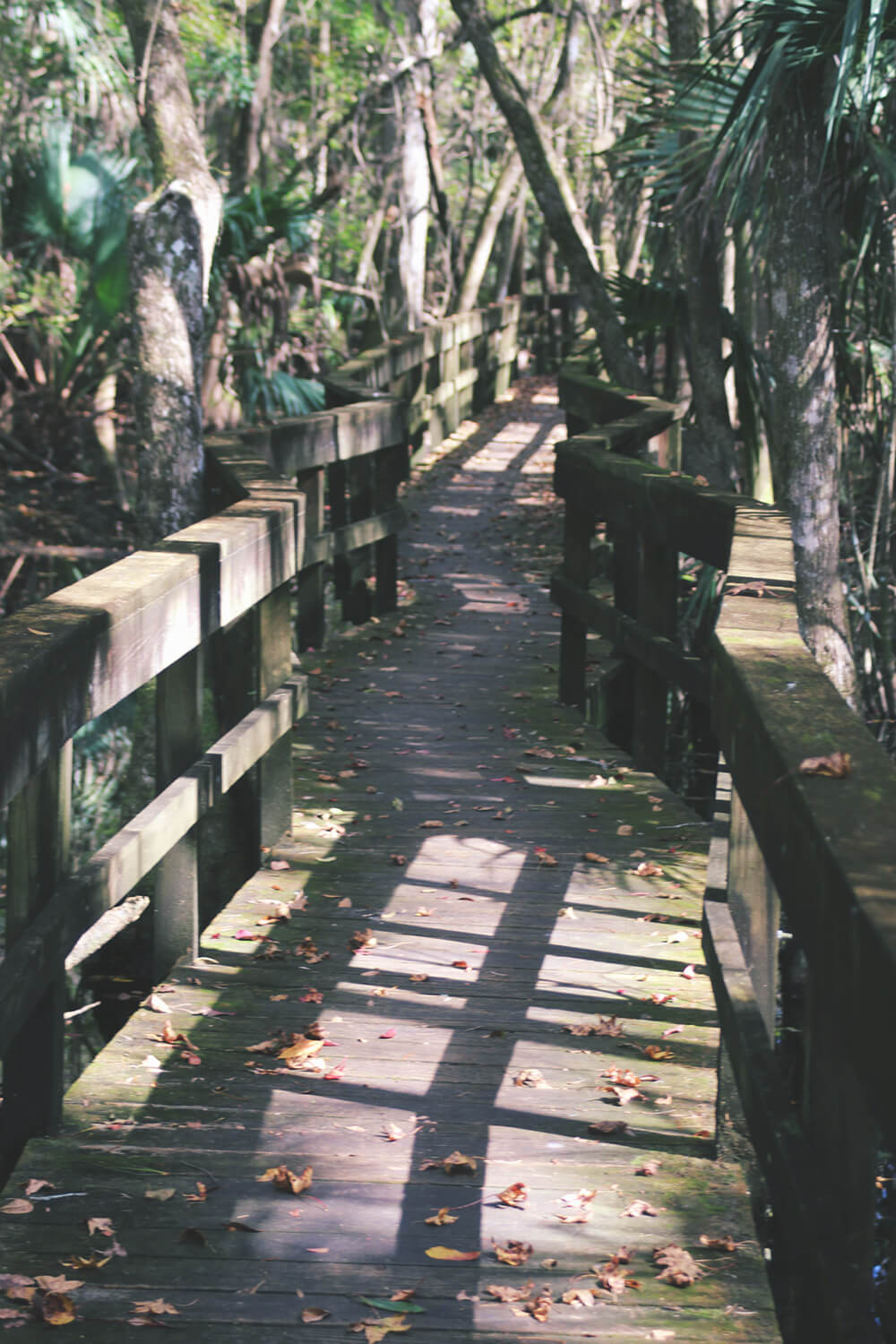 I know I would go to Disney World with my Grandparents, but oddly I have more vivid memories of Cyprus Gardens, the Everglades, and Hammock State Park. I remember getting on a boat in the Everglades and being terrified about falling out and being eaten by an alligator. My sister and I both got close to a manatee, we just watched him bob in the water.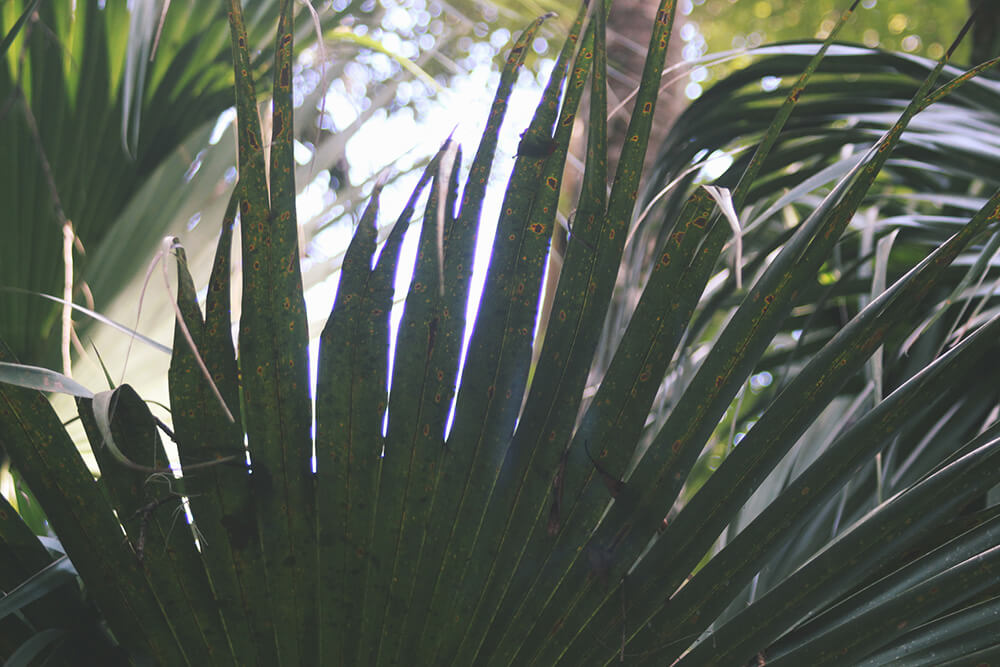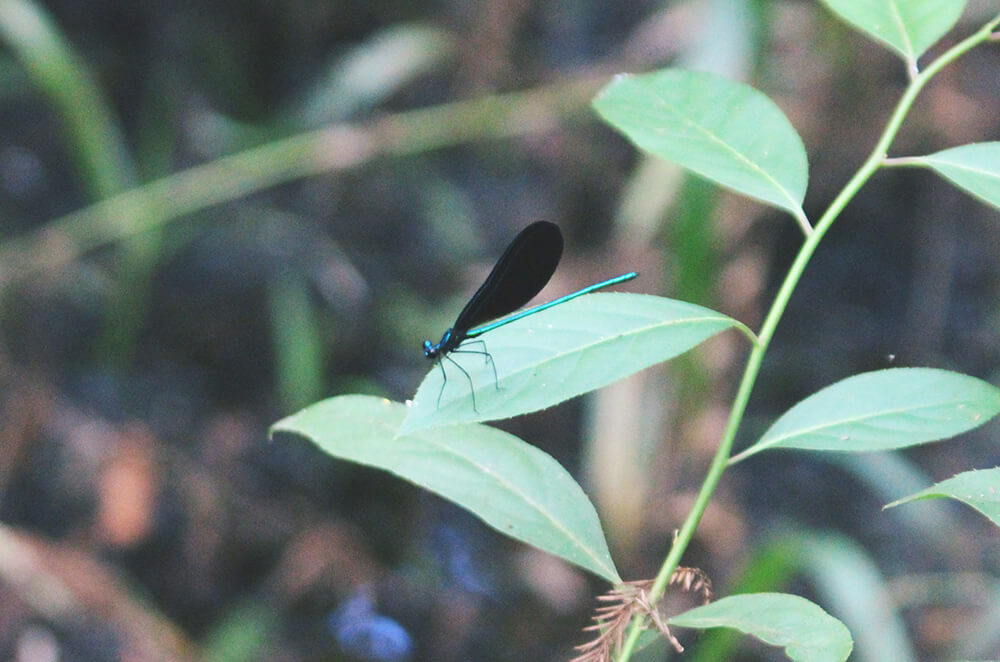 When I was little, I remember walking around Hammock State Park. Most of the trails are boardwalks that go over swampy areas. At one point I remember having to turn around because there was a mother alligator, and my Nanna thought it wasn't smart to walk by a mother alligator and her babies, which was probably a smart idea.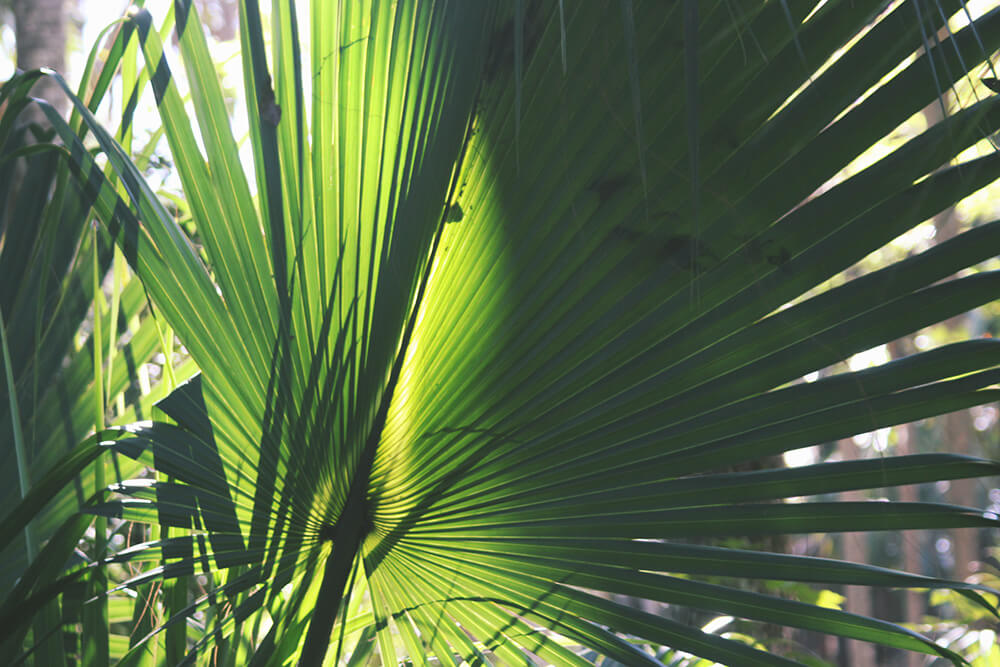 Coming back to the park as an adult was pretty exciting. Jon had never been to Florida for anything outside Disney World, so it was fun seeing his reaction to the wild life. The landscape is very different from the deserts of Utah or the temperate forests on the east coast. Jon described it as being in Jurassic Park, which isn't entirely wrong.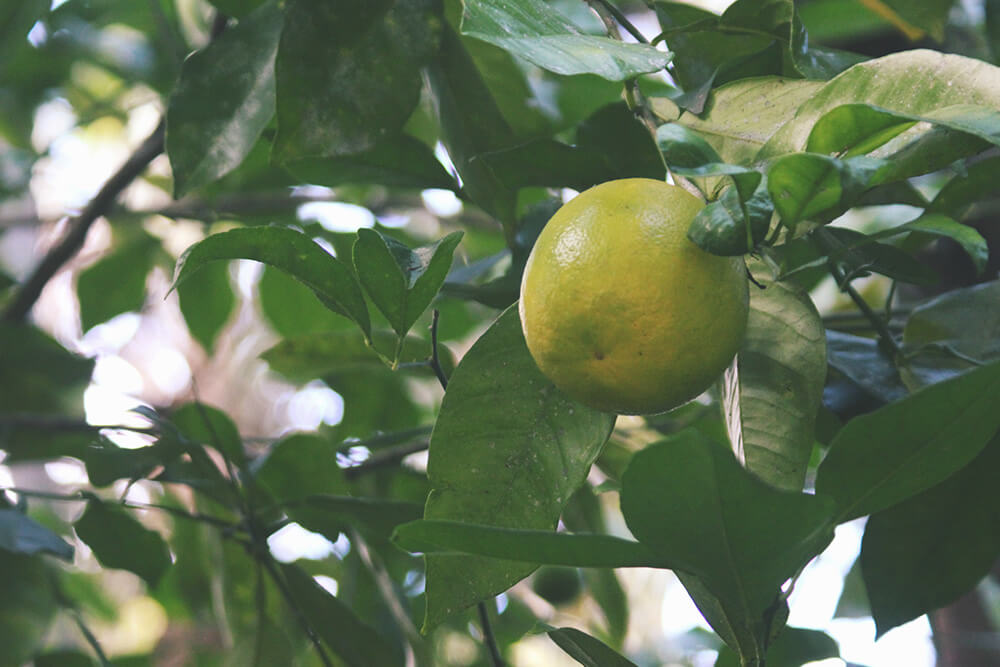 I remember all the citrus when I was little. My Nanna and Pappy pointed out every citrus orchard we passed, and they even had a lemon tree in their backyard. The lemons weren't smooth like the ones you buy at the grocery store. It was bumpy and huge. As I got older, I learned a lot about citrus (like lemons, limes, oranges, and grapefruit are all the same species) so I was a little perplexed by this citrus plant. It was growing in the park, and makes me wonder if some one planted a tree, or if maybe a seed started to grow. There were two "wild" citrus trees growing in the park.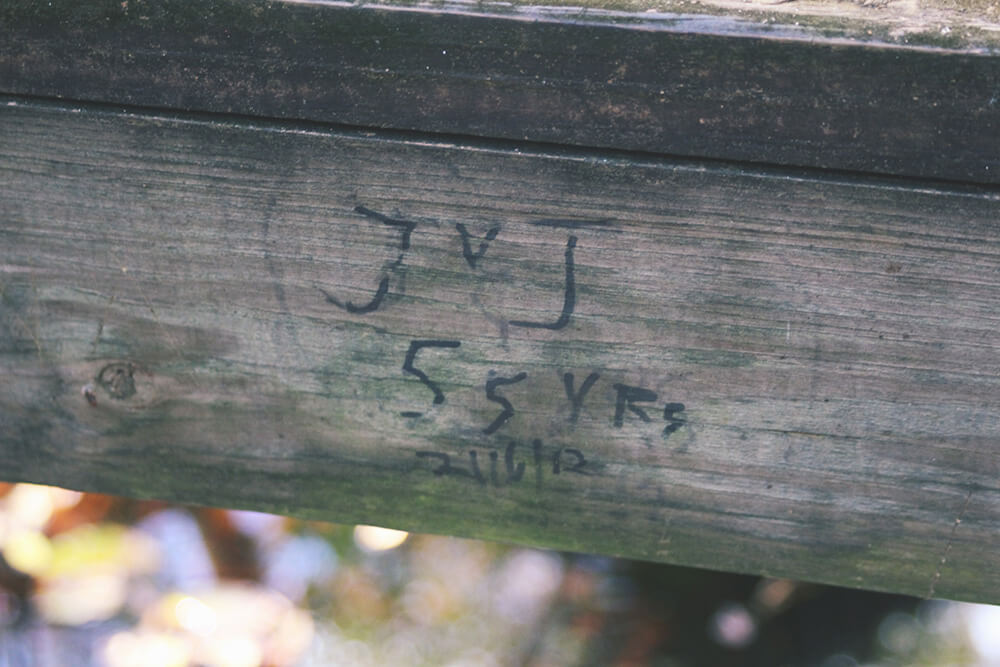 Jon and I saw this written on the trail, and thought it pretty interesting. It had our initials (I mean how many J + J's really get together?) and 55 years on it. We were at my Nanna and Pappy's 60th wedding anniversary, so the numbers were really close.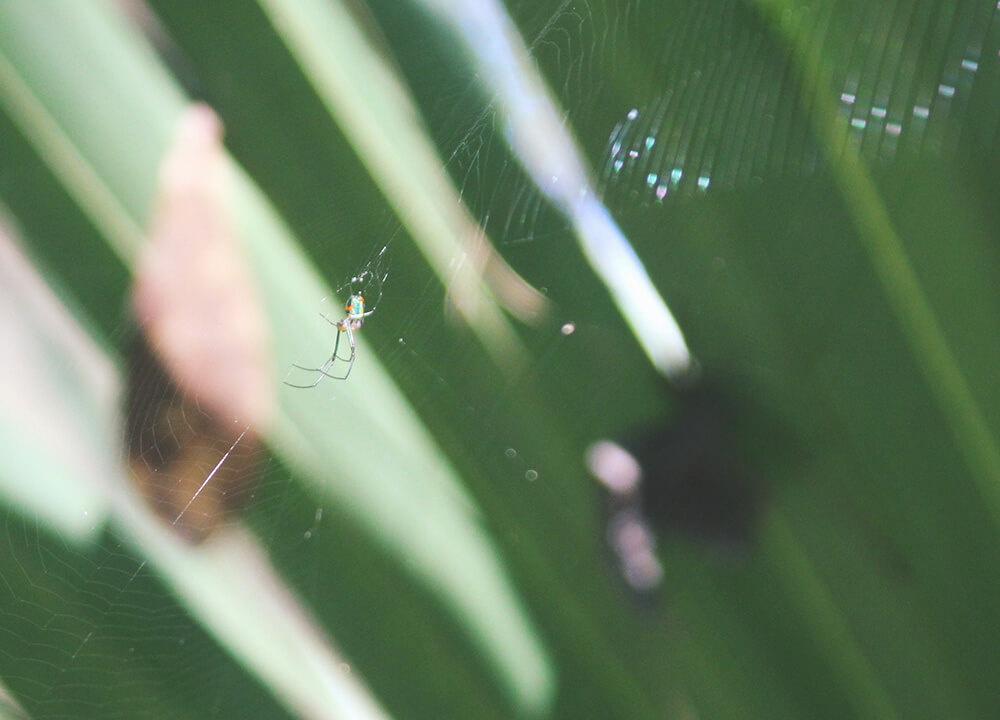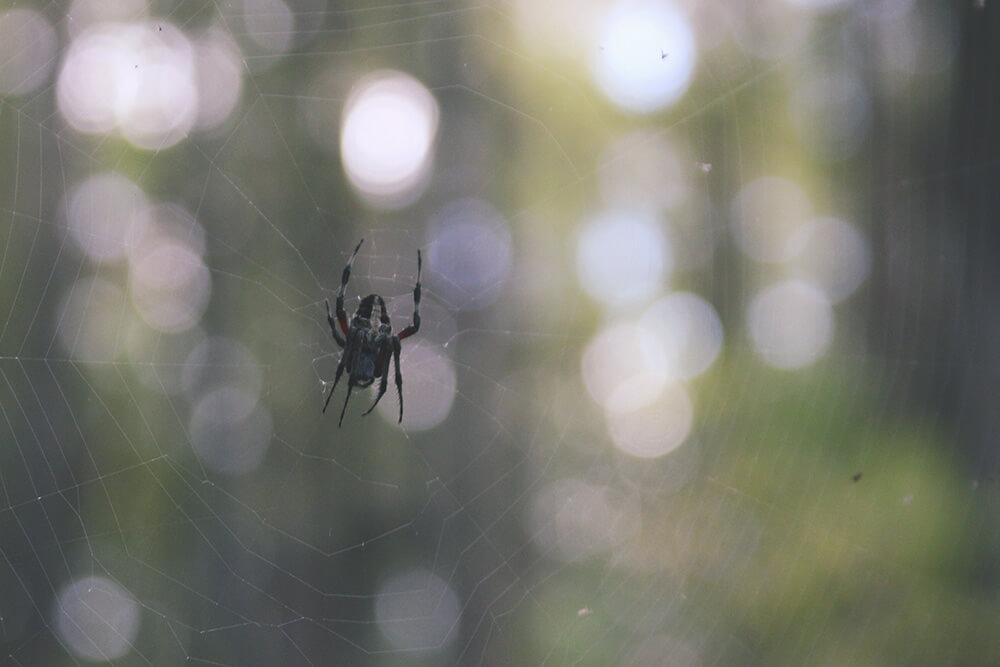 I don't think I've seen so many spiders in one spot in awhile. It probably makes sense that there would be a large amount of bugs that spiders could catch. Autofocus always tries to focus on the trees and not the spider and it's web, so I was proud how focused I got them with manual focus.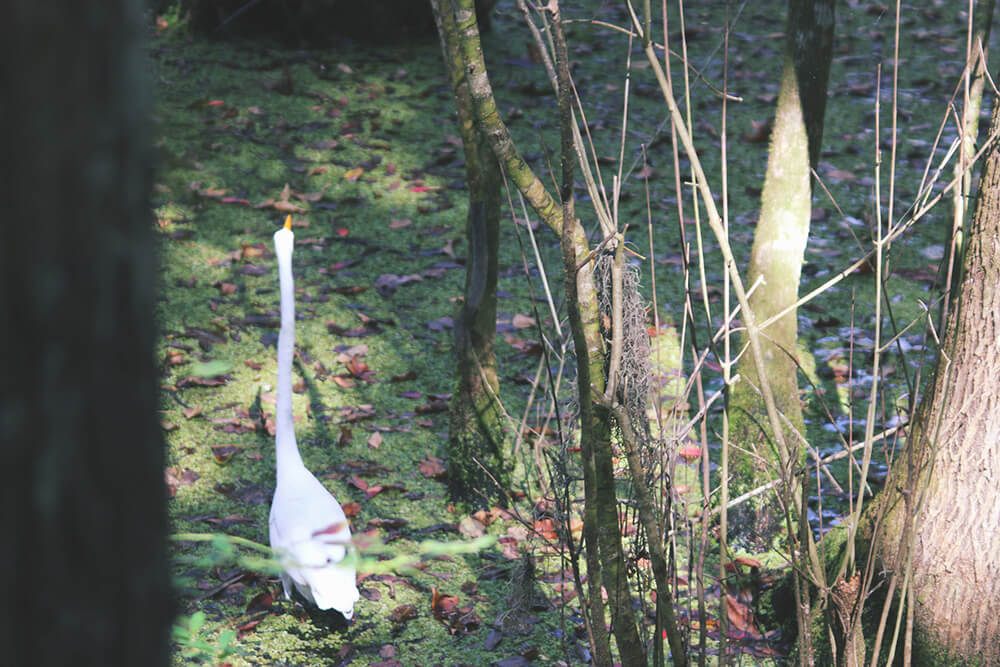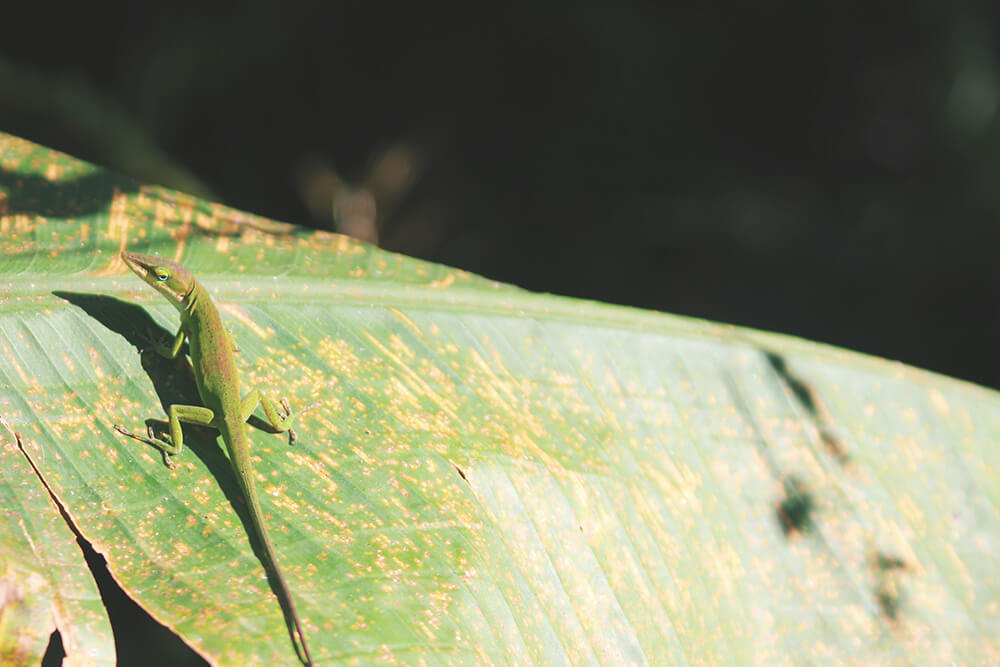 No alligators this trip, but we did see a bunch of cool lizards and a snowy egret. The lizard just plopped from the sky and down on the leaf while we were admiring the scenery. He didn't seemed to freaked out about us. Jon and I have seen snowy egrets in New Jersey before, but it was magical seeing it in a totally different surrounding (and not in a backyard). I tried to switch lenses but he flew away before I could get a good snap.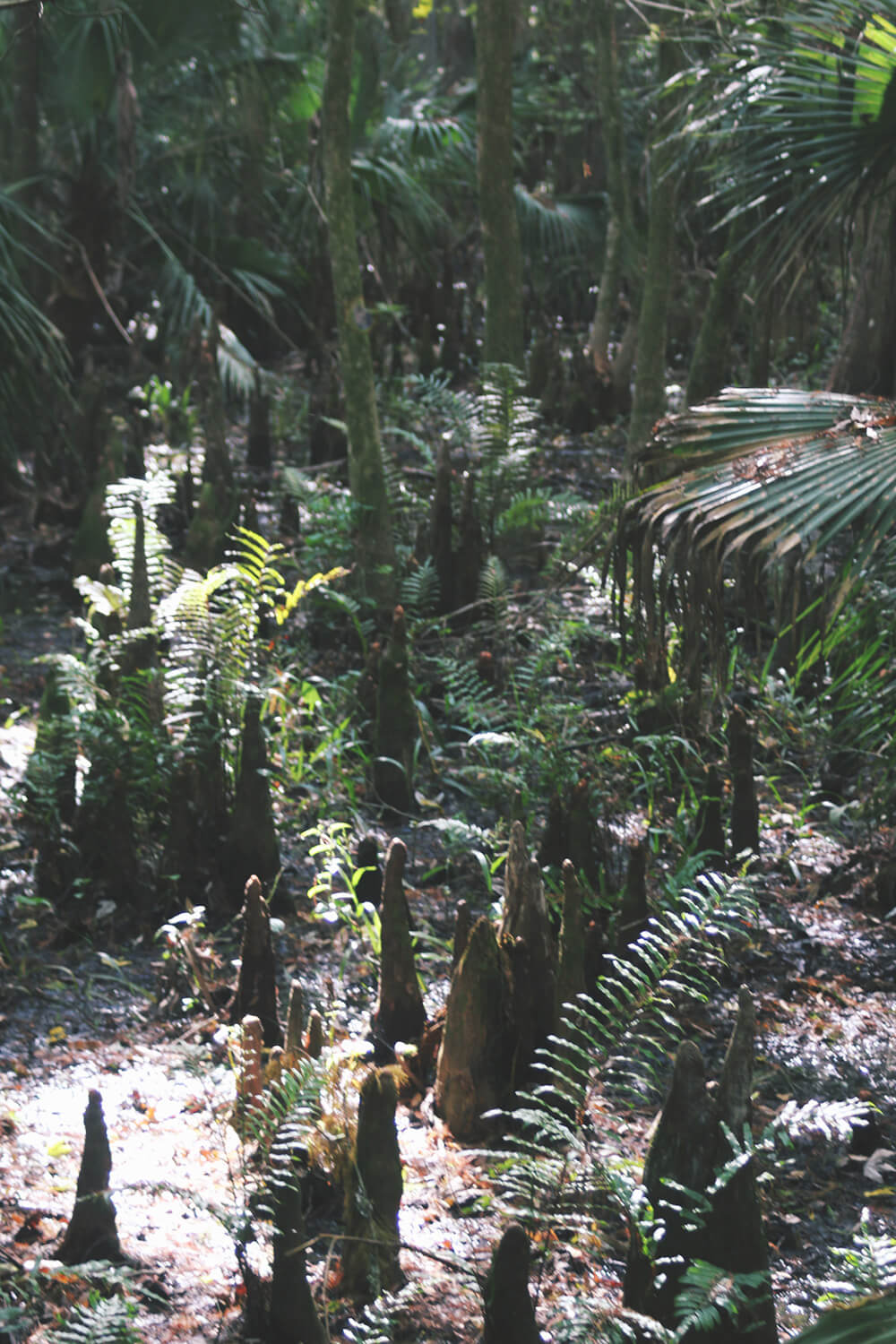 I think convincing my husband to make another trip to Florida won't be hard. It is beautiful and completely different than what we are use to. I wasn't thrilled by my photos, so that gives me even more incentive to go back down, maybe to the Everglades.