June 24, 2014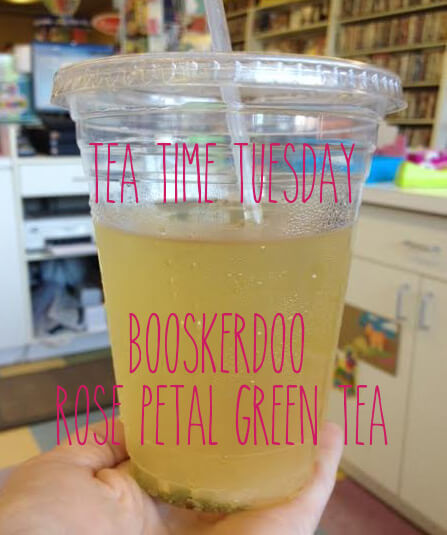 Hurray for Tea! Hurray for Tuesday! At least it's not Monday, right?
I am still (always will be) on my Green Tea kick, and now that it's hot outside it is the PERFECT time to enjoy Green Tea over ice! I have only ever gotten tea from Booskerdoo once before and it was quite delicious. If memory serves, it was called "French Lavendar" and was unlike any sort of tea that I have ever tasted. So I figured it was worth a shot to try one of their green tea options.
The Rose Petal has a very floral and earthy scent and flavor – go figure! But it isn't heavy like some other floral teas that I've tried. Sometimes that kind of flavor can make or break a tea for me. I am sure this would taste great on a winter or fall day as a warm tea as well but it was extremely refreshing on my walk during my break. I love the fact that I can also still taste the "green" in the tea. I thought the rose petal portion might be too over-powering, but fortunately all the flavors combine to make one delicious summer drink.