August 4, 2015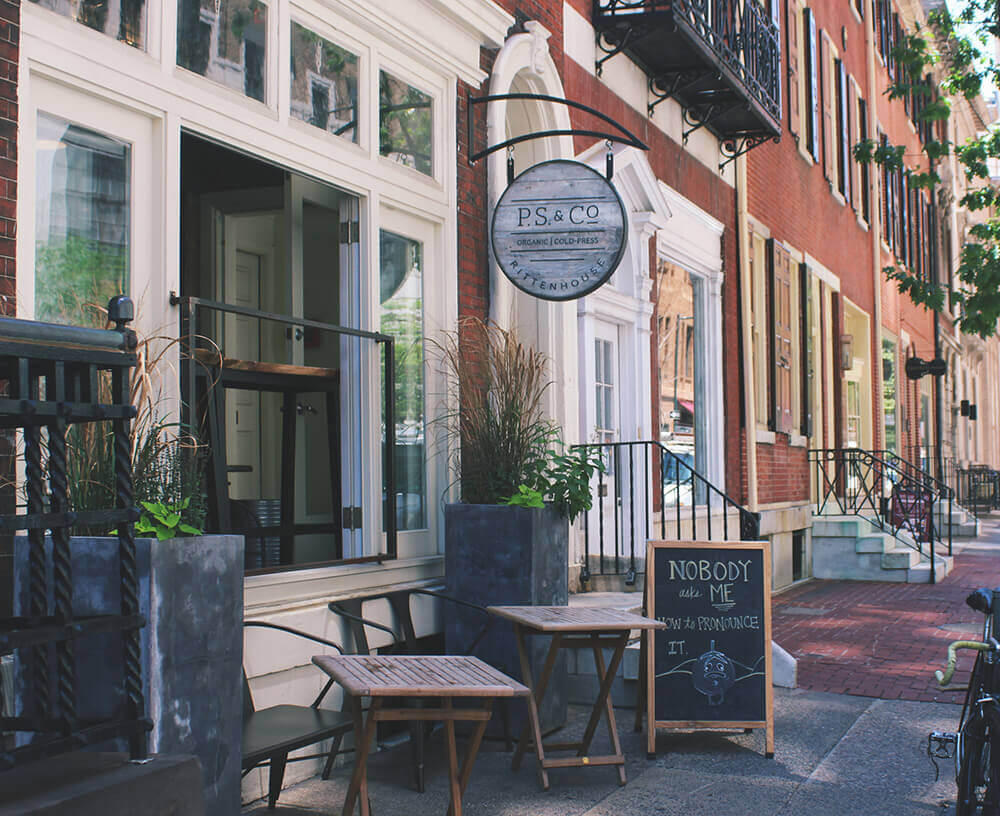 P.S. & Co
1706 Locust Street Philadelphia, PA 19103
website | facebook | instagram | pinterest | twitter
I've heard so many mixed reviews about P.S. & Co. Many people on The PPK Forums have bashed the establishment for being overpriced and having rude cashiers. But the reviews on yelp seemed generally very good (but there were still complaining about an elitist atmosphere.) What should I think?
When I arrived, the place seemed huge. There is seating on the sidewalk, seating in the front where the cashier is. Then you can walk down the hallway to more seating in the back, which seems perfect for larger crowds. Once you are in the back you can see a hidden garden area. Yes, you can sit there. It is beautiful and secluded, though it is connected to an alley so someone might toss something in a dumpster, which happened at one point while I was sitting back there. (Note, it wasn't a restaurant staffer, just a random person walking their dog)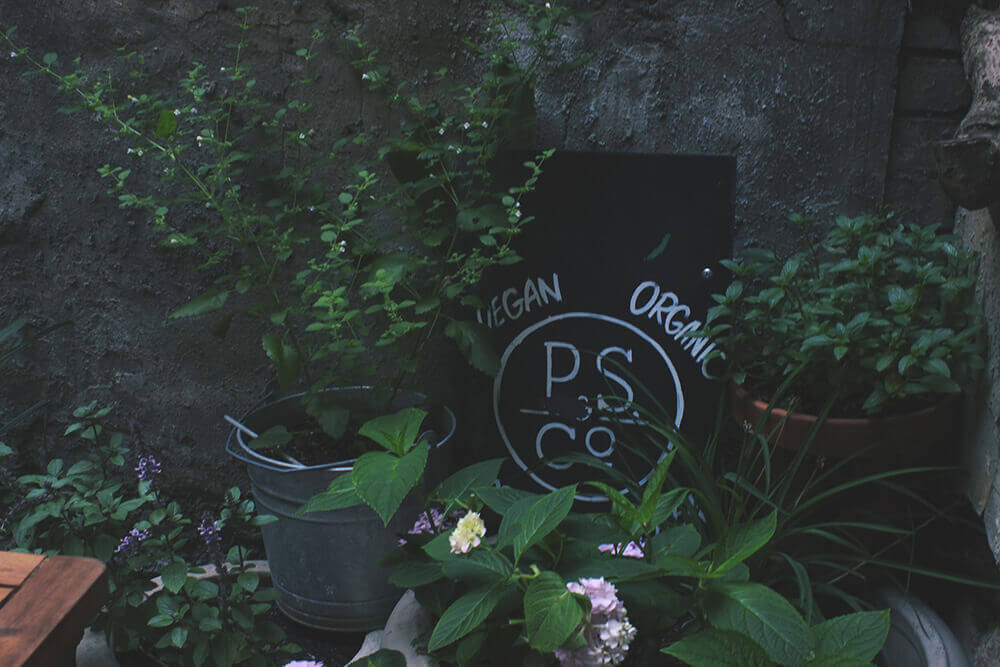 The person helping me at the counter seemed nice and well education. She seemed to up to date with prices of the food, and reasons why. For example she was explaining why there was a price raise on the smoothies, as certain ingredients were having trouble with farming. She seemed to know regulars and was quick to help get a puppy some water.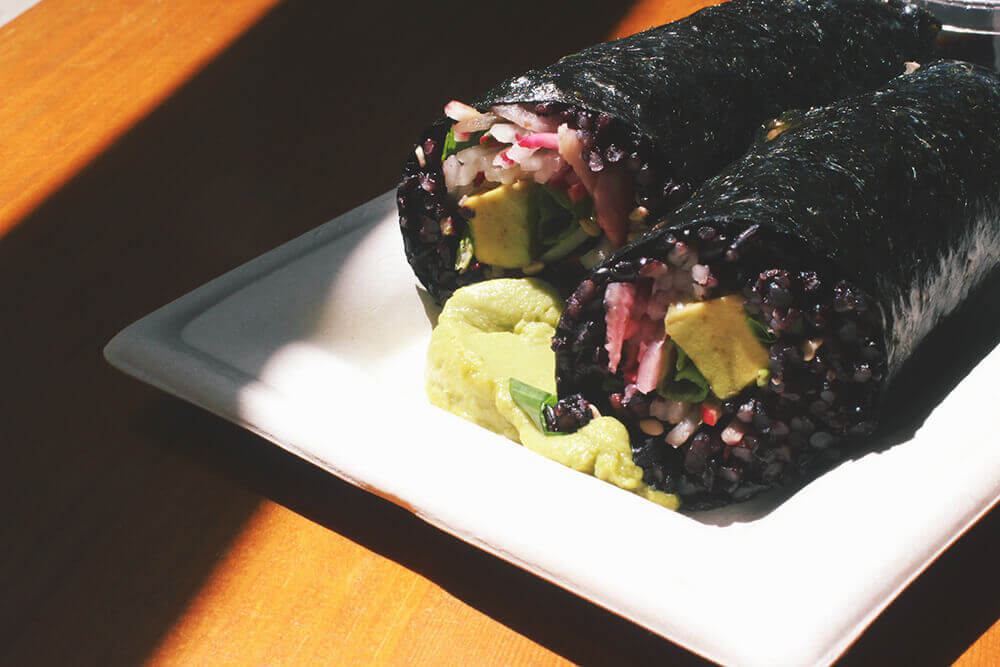 I ordered the avocado nori roll ($6.45) and the salty dog cookie sandwich ($8.00). The wrap was really tasty, but the rice wasn't quite sticky enough to hold the wrap together. As I was eating it, pieces of rice kept falling out (perhaps they should of had a blend of brown and black rice?). The flavors worked very well with each other. There was some avocado dip off to the side, which helped keep the rice in the wrap.
The cookie was amazing, and super filling. If I knew I probably would of just gotten the cookie as my main lunch. It is, I am faily certain, was a mostly raw cookie-wich. The outside tasted like it was made mostly from peanuts, almond meal, and dates. The filling is a little bit of a mystery to me, but I am guessing it was a caramely date paste with pecans butter.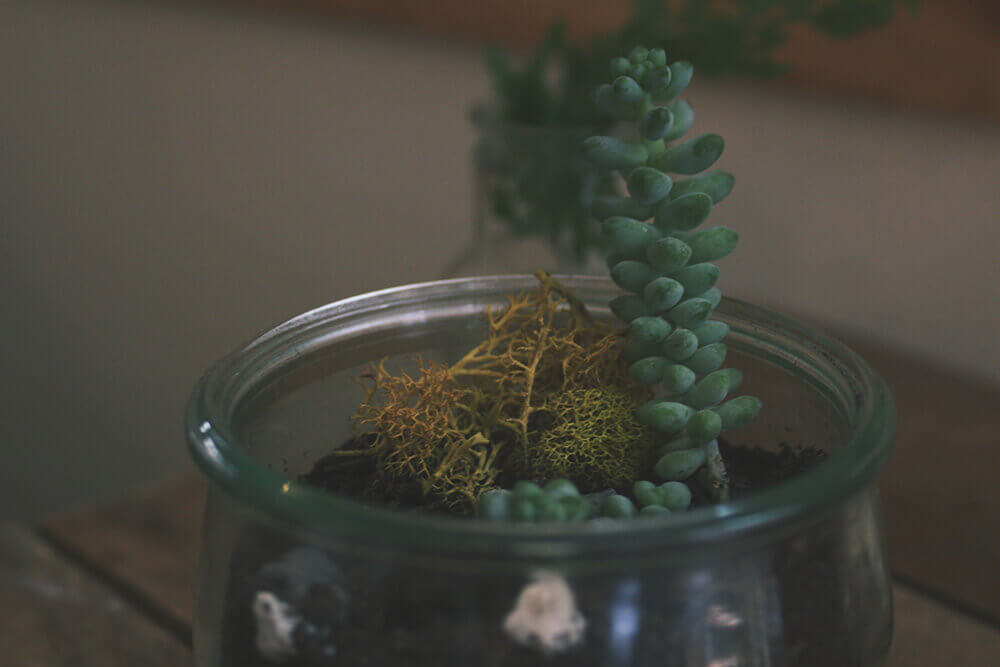 I know what most of you are thinking- THAT COOKIE IS $8?! Well, I didn't notice at the time because I probably would of opted for something cheaper like their tiny little macaroons. But this brings a great point. Organic can be cheap, sometimes not so much. And there are reasons why so many places don't do all organic. Prices on the menu range from reasonable to absurd. No I don't think the store is jacking up the price, they are pricing according to the cost of food.
So what should you do? I recommend sticking to coffee, tea, and their savory foods. Organic vegetables tend to overall be cheaper than fruits and nuts. I found their nori wrap yummy and comparable to the price of the sushi wraps at whole foods. I would get that wrap again in a heartbeat. Their desserts are on the higher price range, and I have to say that cookie was yummy and probably worth $8 worth of food, it was very filling guys.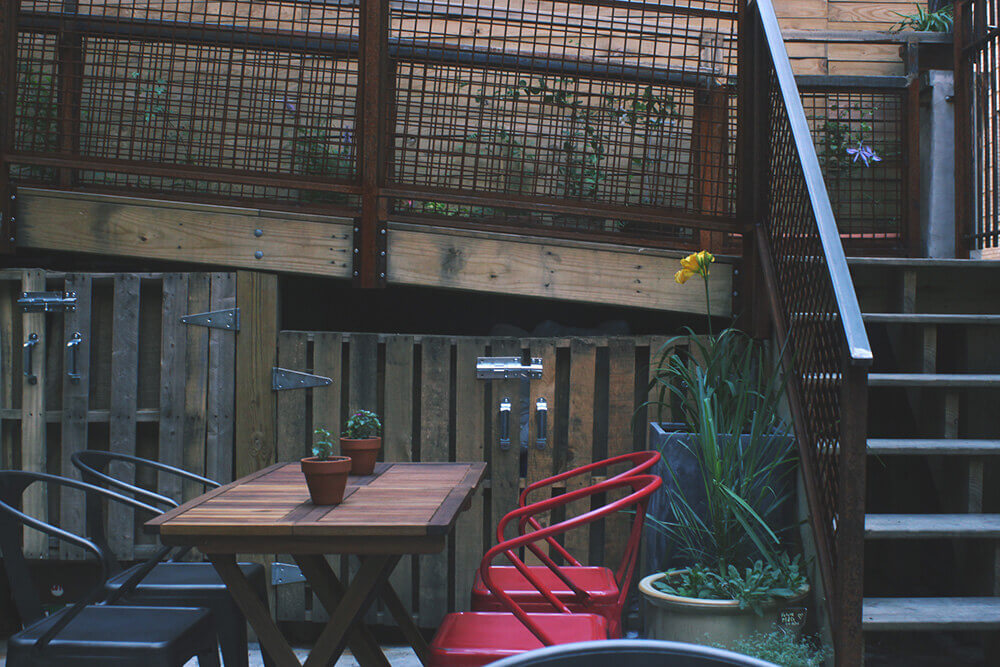 So what's the verdict? It might seem like a hard bullet to swallow for the such a high price for such casual dining, but you aren't going to save that much more by making the exact same organic meal at home. You are also getting a great environment when you come there to eat. The back has a beautiful garden area, the seating is huge unlike most places in the city.
Yes, the prices might be high sometimes, but you just need to ask how much things are before ordering. I found everything light and refreshing, which is a style I like to eat sometimes. I plan on coming back, and not dine and dash. I plan on sitting down and enjoying myself, because that is the type of place it is. One that is inviting and relaxing. Anyone who claims that the staff is stuck up or elitist have their own problems. I found the place welcoming and comfortable. The food was delicious, I can't think of many reasons not to come back.