March 23, 2015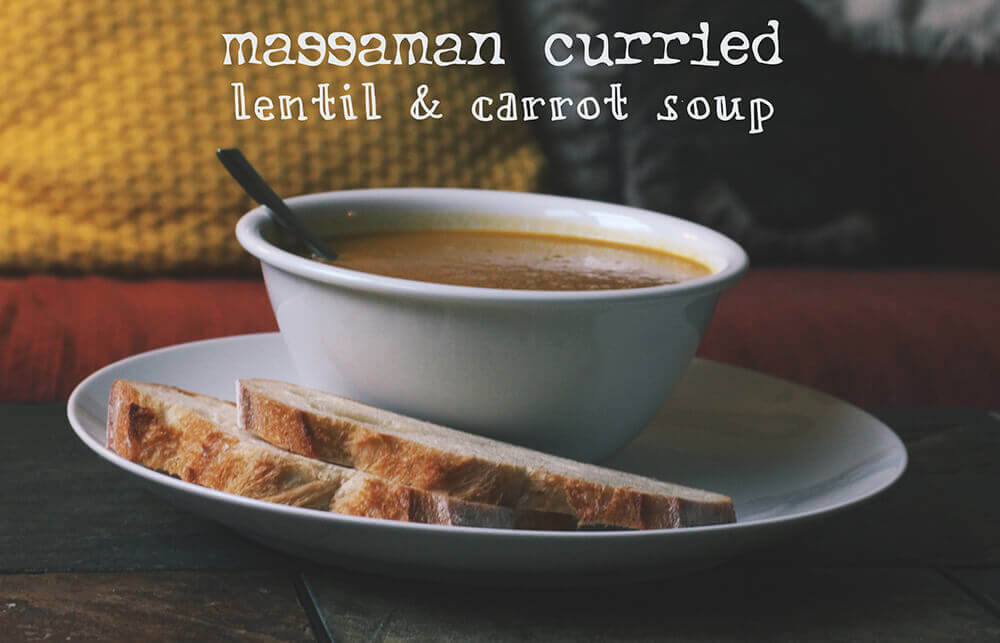 A while ago I made my own massaman curry from Connoisseurus Veg and it made a large amount. Not sure how long it would last, I froze the whole jar which has such a large fat content, it is still pliable. This makes it easy to save, and easy to use in a flash. You can just scoop and use right out of the freezer.
So I wanted a super quick dinner to make with the leftover curry paste. I wanted a recipe that used up staples I always have around carrots and lentils. Prep work is easy since everything is being blended together. And if possible, grab a loaf a bread to dunk in.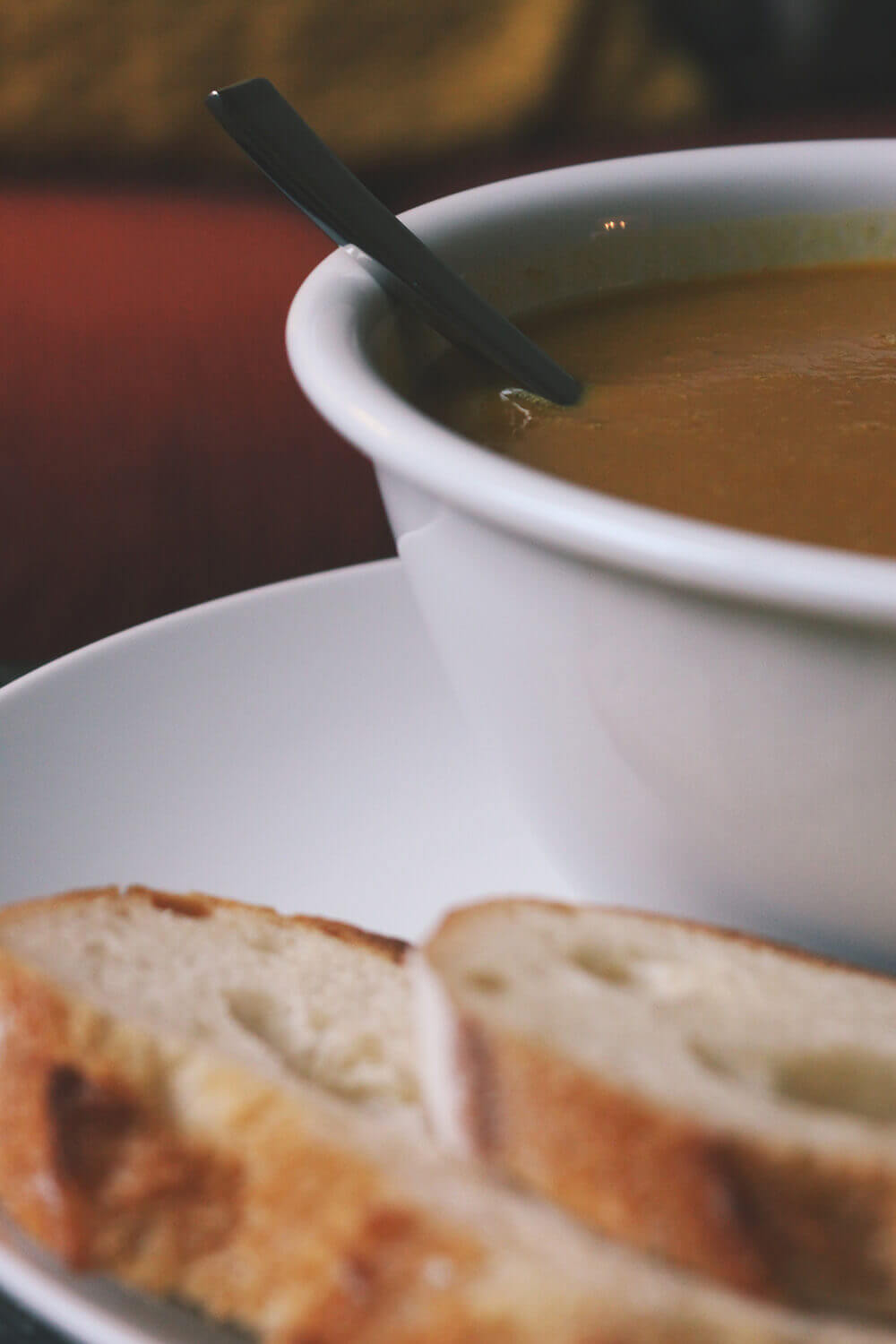 I know many people are starting to get sick of soup, since it is becoming spring, but I say this soup is perfect for the spring. Some days you are going to have hot days, and some days will be really cold. And that is when you make this soup. For those spur of the moment cold days.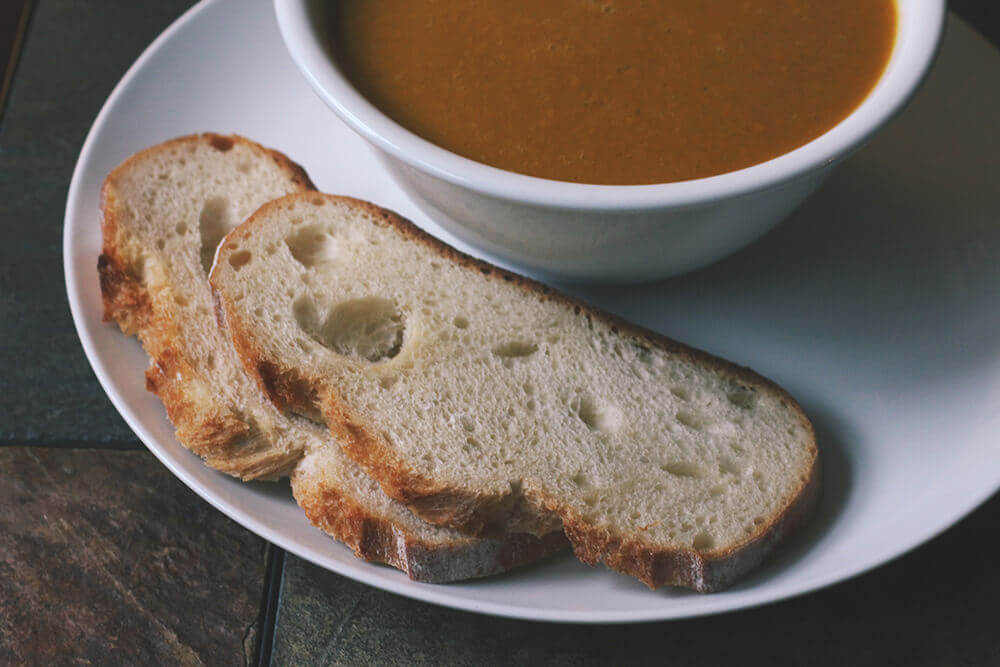 As for the massaman curry, you can use homemade or store bought. I used the recipe from Connoisseurus Veg. There are many different brands on amazon that you can buy but maesri is the only brand I can verify as vegan. I would recommend checking out different brands in store so you can read the labels to make sure there aren't fish sauce or shrimp paste in the curry.